View Phone Number
(800) 439-2001
OR
(518) 869-3522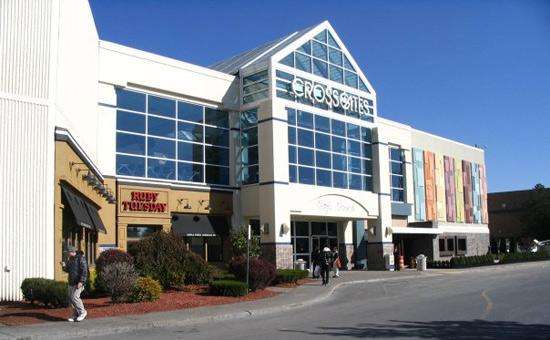 Crossgates Mall
One Crossgates Mall Road
Albany
,
NY
12203
Crossgates Mall is the Capital Region's premier shopping, dining and entertainment destination offering an impressive selection of national brands and the newest retail concepts.
The center is anchored by Lord & Taylor, Macy's, JCPenney, Dick's Sporting Goods, Best Buy, Forever 21, Burlington Coat Factory, Dave & Buster's, and Regal Cinemas with IMAX, and offers more than 200 retail shops, including Apple, a food court, and restaurants. Additional information regarding Crossgates Mall can be found at www.shopcrossgates.com, facebook and twitter.
Visit their website to see a store directory!
Click on the thumbnail images to see the larger version



Print More Information
Upcoming Events
When: Sat, Oct 3, 2015 at 11:00 AM to 2:00 PM
Where: Crossgates Mall Overflow Parking Lot (Across from Dave & Busters)
Cost:
FREE. Suggested donation: $5/person, $15/family
Bestpass Inc. is hosting its Second Annual Operation: Big Wheels for Heroes, a 'touch-a-truck' event to benefit Wreaths Across America - a charitable organization dedicated to honoring America's veterans throughout the year. The event is FREE and open to the public and will take place on Saturday, October 3, 2015 from 11:00am-2:00pm in the overflow parking lot at Crossgates Mall (across from Dave & Buster's). We encourage you to join us for an exciting day of family fun, face painting, balloon twisting, giveaways and larger than life trucks!
When: Sat, Feb 6, 2016 at 10:30 AM to 6:30 PM
Where: Crossgates Mall, Albany
Come hear - and see - the breadth and depth of ESYO as every ESYO group entertains shoppers at Crossgates Mall. Features: All ESYO ensembles playing at specific times throughout the day, auctions to win the conductor's baton and lead an orchestra, and a musical petting zoo - courtesy of John Keal Music, where the young (and not-so-young) can try out a variety of instruments. Detailed schedule to be announced on esyo.org.
Directions & Map
Always get confirmation of the business location.