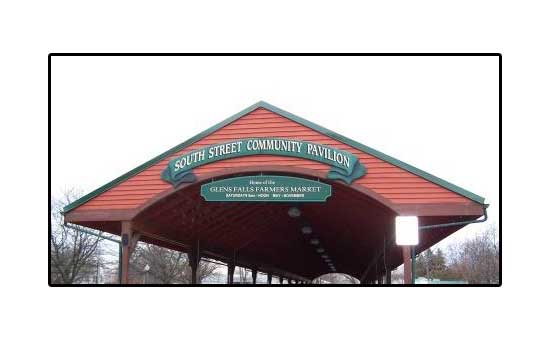 Glens Falls Farmers Market
Glens Falls Farmers' Market Association is your source for locally grown products.
Glens Falls Farmers Market
Visit the Glens Falls Farmers Market! The City of Glens Falls is just a short drive from Lake George, and shopping at your local Farmers market is a great way to stay healthy and support the local economy. The Glens Falls Farmers Market is open year round, offering a variety of fresh, homegrown selections in every season. Enjoy the open-air market as you shop for your produce and other goodies at the South Street Pavilion during the warmer weather. In winter, you will find the Glens Falls Farmers Market indoors at the Christ Church United on Bay Street. Stop by this Saturday!
Summer Market
Hours: Saturdays, 8am-noon
Dates: May - November
Location: South Street Pavilion, Glens Falls NY
Queensbury Farmers Market
Hours: Mondays, 3pm-6pm
Dates: May 3 - October 25, 2010
Where: Elks Club, Cronin Road, off Bay Road, Queensbury NY

Winter Market
Hours: Saturdays, 9am-noon
Dates: November - April
Location: Christ Church United, 54 Bay Street, Glens Falls NY
What can you find at the Glens Falls Farmers Market? Healthy, homegrown, and handmade products! Local vendors offer a wide selection of fruits, vegetables, homemade baked goods, eggs, meats, flowers and more. Discover the Farmers market this weekend!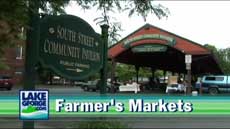 Find out how locals feel about the Farmers Market!
Farmers Market Vendors
Adirondack Wood Artisan
Argyle Cheese Factory
Brookside Farm
Butternut Ridge Farm
Dickinson's Delights
Drumlin Farm
Effie's Baked Goods
Gifford Farms
Don Henry
Hirst Honey Farm
John Collins Coffee Co.
Kilpatrick Family Farm
Lick Springs Beefalo
Liddle Acres Farm

Longview Farm
Mister Edge Sharpening
Northeast Corner Herbs
Our Farm CSA
Pleasant Valley Farm
John Quinlan
River 'Rangements
Samantha's Pantry
Saratoga Apple, Inc.
Sensibili-Teas
Starrworks
Stevens Vegetables
Stork Road Farm
The Alleged Farm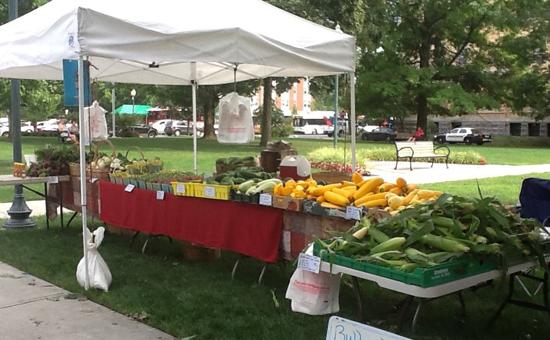 Click on the thumbnail images to see the larger version




Always get confirmation of the business location.
No events listed for this business.
Is this your business? If so, login to add your events!