Linium Recruiting
Grow Confidently
187 Wolf Road, Suite 302
Albany
,
NY
12205
Linium's employment and career solutions move you and your company forward.
Grow Confidently.

Linium maintains a full suite of reruiting services. Our success is supported by proven search methods and a comprehensive knowledge of past, present and emerging technologies. Linium consistently delivers the kind of services that drive growth and market leadership.
With offices in Albany NY, Hartford, CT, New York, NY and Charlotte, NC we can service your needs from coast to coast!
We have the vision to look beyond the resume and consider qualities such as work style, leadership ability and character. We match a company's individual culture with talent that will provide dependable long-term value. We consistently identify, recruit and deliver the best - creating harmony for you and your team.
You Can Trust Us:
• Uncompromising Standards of Performance & Integrity
• Comprehensive Evaluation Process
• Certified Human Resource Professionals - PHR
• 100% Satisfaction Guarantee
Recruitment Practice Areas:
• Information Technology
• Science
• Engineering
• Administrative Support Services
• Finance/Accounting
• Customer Service/Call Center
• Marketing/Sales
• Operations
• Human Resources
• Management
Temp & Contract:
There are countless benefits to having a temporary employee. They handle excess work without adding to your headcount, cover a busy reception desk while the backbone of your office takes a well deserved vacation or provide a great way to ease into growing your company.
Temp-to-Hire:
Let us find you the most qualified temporary-to-hire employee with experience in any of the following fields: administrative support, customer service, finance, HR, IT, science or engineering. We fully vet all of our employees with interviews, skills testing, and background & reference checks to ensure they are the best fit for your team. Temp-to-Hire gives you the freedom of evaluating your new talent before making a commitment.
Direct Hire:
All direct hire services are contingency based. Our comprehensive research, sourcing and screening process includes all of the following in one easy fee:
• Database mining with specialized search techniques
• Market/Industry Research
• Attend Industry Specific Networking Event
• Targeted Industry Sourcing with Networking/Referral Recruiting
• Directly Recruit Competitors
• In Depth Interview/Screening
• Personality Assessment
• Skills Testing
• Work Samples
• Reference, Background, and Drug Checks
• Logistics & Travel
• Interview Coordination
Other Human Resources Services:
We offer services that extend beyond "traditional" staff augmentation and professional recruiting services:
• Market Research
• Salary Surveys
• Job Description R&D
• Contract Recruiting
• Training
• Payroll
• Outreach

Specialties:
Complete Recruitment Solutions for Technology and Beyond
Check out career advice blog: "Take This Job and LOVE it!"
http://www.albany.com/take-this-job-and-love-it/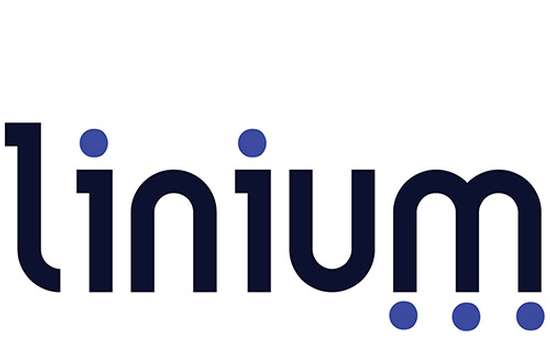 Click on the thumbnail images to see the larger version


Upcoming Events
No events listed for this business.
Is this your business? If so, login to add your events!
Directions & Map
Always get confirmation of the business location.
Reviews & Ratings
Courtney
from Albany, NY wrote on

Thursday, May 05, 2016 at 8:49 AM
Linium is the way to go! Once they understand what it is that you are looking for in a new company or position, they get right to work searching for you. I was on the job hunt for 4 months before I met with a resource manager at Linium. Within 2 weeks, I was interviewing and a week later, I was offered a position. Job searching is not easy and having a great resource manager at Linium also keeping an eye on open positions was a great help!
Crickett Thomas-O'Dell
from Ballston Lake, NY wrote on

Friday, October 17, 2014 at 1:00 PM
I can not begin to share what a truly positive and rewarding experience I've had working with the staff at Linium Staffing! From the very first meeting I had with Miriam and Erin as professional colleagues, to my needing their services personally and working with Ashlie, I have been nothing but impressed by their very high level of professionalism and thoroughness. They go above and beyond to have you prepared for the job search process and their follow-through is flawless. I have been telling everyone both personally and professionally what a positive experience I had working with Linium Staffing - they are the BEST! They look beyond the piece of paper/resume and focus on the person.