CALL TODAY!
(518) 355-2140
Please say that you found us on
Albany.com!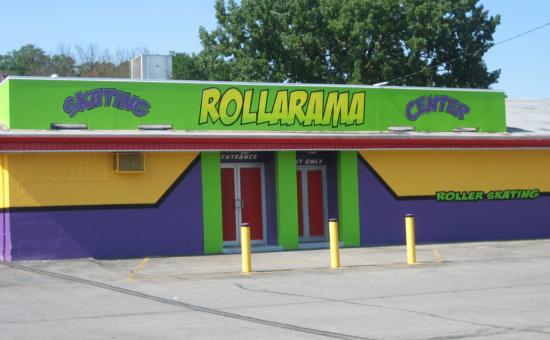 Rollarama Skating Center
2710 Hamburg Street
Schenectady
,
NY
12303
Family style fun to be had on our beautiful maple skating surface. Enjoy our game room, snack bar and lots of great music. We are located in the heart of the Town of Rotterdam. Book your Birthday party or your private skating or non skating event!
JOIN US ON http://www.kidsskatefree.com FOR FREE ADMISSION VOUCHERS, AVAILABLE ONLY TO CHILDREN 12 YRS AND YOUNGER, AND MOM OR DAD MUST REGISTER CHILDREN ON THE KIDS SKATE FREE WEBSITE.
www.kidsskatefree.com/rollarama
Established in 1957, Rollarama features a beautiful 80 x 185 maple skating surface. Bring your own quad skates or inlines, or rent a pair of ours...our sizes range from a child size 6 to an adult size 15. Their is no age restriction, all are welcome.
We also feature an arcade packed with the hottest games around, some of which are redemption style. You can trade your tickets in from the redemption games at our Stuff Shop loaded with hundreds of different items for you to choose from.
Our snack bar/concession area has a large sitting area where you can enjoy a wide array of food offerings such as pizza, hot dogs, chicken nuggets, fries, mozzarella sticks, big soft pretzels, ice cream, candy, chips, soft drinks, bottled water, vitamin water just to name a few.
We do GREAT Birthday parties! Our packages start at $140.00 and we do have a private Birthday party room available, starting at $180.00. We also have a private party birthday package that includes facility rental for two hours, the package price starts at $450.00. We can also accommodate private parties, corporate events, both of which can be skating or a non skating event or party.
WE HAVE 3 LARGE SCREEN TV'S FOR YOUR VIEWING PLEASURE! PARENTS, WATCH TV WHILE THE KIDS SKATE!
BOOK YOUR BIRTHDAY PARTY ONLINE NOW AT WWW.ROLLARAMA.COM
WE HAVE FREE WIFI
Our hours and prices are as follows:
MONDAY - Available for private parties
TUES EVE - 7:00- 9:30, Adm. $6.50, rental $3.50 ADULT NIGHT, must be 18 or over to enter the building.
WED EVE - EAT N' PLAY! 6-8:30 PM admission $6.50 (rental $3.50) ALL YOU CAN EAT PIZZA! Pus, 10 tokens to use in the game room. Top 40/Dance
THUR EVE - 6:30 - 9:00 FAMILY NIGHT! One family up to 4 people
admission $14.00, skate rental $3.50 each. Each additional person $3.50. 1 parent
must be present during skating. Gen. Admission $5.50
FRI EVE - 7-10:30 admission $8.50, rental $3.50. Top 40/dance
SAT AFT - 12-6 admission $6.50 rental $3.50 Top 40/dance
SAT EVE - SKATE N' PLAY! 7-10pm, admission$8.50, skate rentals $3.50. Games and skating all night long! On and off skate games!
SUNDAY -12-4 admission $6.50 rental $3.50.
SUNDAY - 4:30-6:30 Book your private party with us
ALL OF OUR MUSIC IS MOM FRIENDLY. WE DO NOT PLAY MUSIC WITH OFFENSIVE LYRICS.

PRICES & TIMES SUBJECT TO CHANGE W/OUT NOTICE
RENTAL FEE: $3.50 FOR ALL SKATES
Rollarama is also the home base rink for the HELLIONS OF TROY womens roller derby team.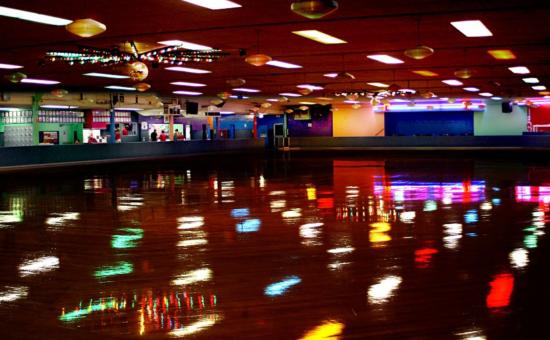 Click on the thumbnail images to see the larger version



Print More Information
Always get confirmation of the business location.
leo rivers
wrote on

Saturday, August 13, 2011 at 12:18 PM
My niece is 11 years old. She is starting to get bored during the summer. She wanted to go roller skating. I took her to Rollarama on 08/11/11. She loved it so much, I had to take her again the following day. We will be going very often. I enjoyed skating with her. I am 59 years old. Staff is very friendly and food is very good and reasonable. She met new friends skating. I recommend Rollarama to everyone regardless of age.
Rollarama Skating Center
responded on Saturday, August 13, 2011 at 7:40 PM
Dear Mr. Rivers; We at Rollarama are absolutely THRILLED with your review of our staff and our facility. We try very hard to give all of our guests an experience they will not soon forget. We are so happy that you and your niece enjoyed your time skating with us enough to come back. It is hearing from guests like you that keep us on our toes! Sue Newberry Rollarama Skating Center
When: Sat, May 10, 2014 at 7:00 PM
Where: Rollarama Skating Center
Cost:
$10 presale, $12 at the door, $3 kids under 12
Catch the Herculadies in their first home bout of the 2014 season. The Herculadies last bout against the Wonder Brawlers was fast-paced, hard-hitting and close! Get ready for an equally exciting bout at home at Rollarama Skating Center.