View Phone Number
(518) 505-5055
OR
(518) 505-5055
Contact Us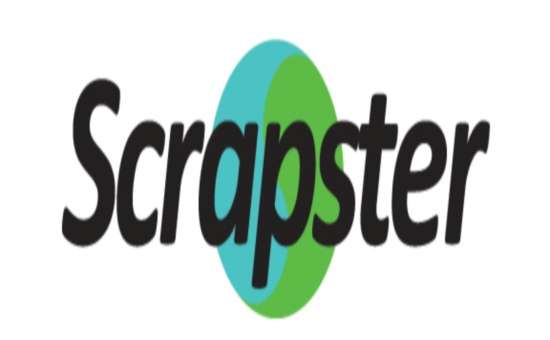 Scrapster, LLC
Don't Worry - We Can Take It!
Scrapster is the Capital Region's premier affordable LOW COST JUNK and SCRAP METAL/APPLIANCE removal and recycling service. We specialize in clean outs, providing top Quality work-you don't need to do a thing! We are insured, convenient and reliable.
In business since 2010, Scrapster is a local family owned business. We cover the entire Capital Region, plus southwestern Vermont and western Massachusetts. We serve both commercial business and residential customers. Please call us today to schedule an appointment or with any questions or an estimate on your project at (518) 505-5055 or toll free at (888) 523-8523. Our motto is "Don't Worry…We Can Take It!"™ Please visit www.scrapster.com for more information or to set up an appointment online.

LOOKING FOR LOW COST JUNK REMOVAL? We remove everything except your wallet. We take away your unwanted items, furniture, books, clothing, plus household garbage. There are a lot of choices out there: we recommend you work with someone who is insured and that can be found in the phone book or that has a website. A major advantage in using Scrapster is that we always separate out the scrap metal and electronics when we are on a clean out job, which can help reduce costs significantly. Our customers definitely like saving money, so we go the extra mile to give you the best deal possible. Everything is properly recycled, disposed of or donated. We can provide proof of insurance when required for your project.

Part of our core focus is LOW COST and NO COST SCRAP METAL and APPLIANCE REMOVAL. Every situation is different, so please call us to see what type or volume of items qualifies for our no cost program. We are an official New York State DEC approved location for computer and electronics recycling. We are fully EPA608 certified for responsible Freon (refrigerant) recovery from refrigerators, freezers, air conditioners and dehumidifiers. At our warehouse operation in Watervliet, NY we pull out the refrigerant with our recovery equipment and ship it out to be fully reconditioned. We then separate and recycle all the metal components such as motors, wire, tubing, core radiators and sealed unit compressors.

Some examples of items we pick up on a daily basis are: appliances (*see details below), lawn tractors, lawn mowers, snowblowers, car and truck parts, motors/engines, bikes, plumbing fixtures, pipe and fittings, radiators or baseboard heating, fencing, gutters, siding, sheds, angle iron, I-beams, roofing, outdoor grills, yard and shop tools, cans, etc. PLUS computers, printers, copy machines and computer monitors. We also can take away old car and truck batteries.

Standard appliances* include: gas and electric water heaters, boilers, dryers, heaters or stoves, furnaces, refrigerators, freezers, dishwashers, microwave ovens, washing machines, air conditioners, humidifiers and dehumidifiers, etc. Plus we can take any household appliance that plus in, large or small, such as lamps or lights, vacuum cleaners, clothes irons, stereo equipment, etc.

Other Scrapster services include tire removal and recycling...$4 each for standard size car and truck tires or $10 for larger tires. Discounts apply for quantity transactions. Thank-you for checking us out-look for our coupons and special offers on Albany.com!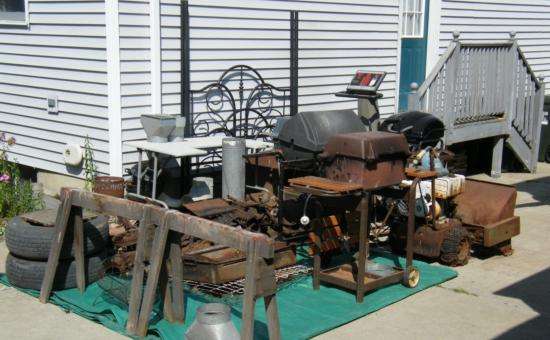 Click on the thumbnail images to see the larger version















Coupons & Specials
Scrapster, LLC Coupons & Specials
$25.00 OFF JUNK REMOVAL of $100.00 or more!
$25.00 OFF your JUNK REMOVAL or CLEAN OUT PROJECT of $100.00 or more! Please call us at (518) 505-5055 to schedule your appointment today. Thank-you and we look forward to hearing from you!
Expires: No expiration Date
Code: Albany.com-1111

Call now (518) 505-5055 OR (518) 505-5055
Upcoming Events
No events listed for this business.
Is this your business? If so, login to add your events!
Directions & Map
Always get confirmation of the business location.
Reviews & Ratings
Christine
from Burnt Hills, NY wrote on

Sunday, November 01, 2015 at 6:39 PM
Vince Coppola was amazing and extremely affordable. We were doing a complete basement remodel & wanted to get rid of everything. 4 couches, 3 tvs, end tables, carpeting, etc....we totally filled our double garage with items that we wanted to get rid of. County Waste and 1800Junk could not compare to his prices. He was very professional, arrived on time, and loaded the truck by himself within 30 minutes. We would highly recommend Scrapster for everyone's removal needs.