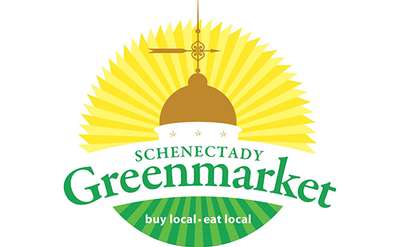 Schenectady Greenmarket
Each Sunday, vendors, shoppers & friends gather at Schenectady Greenmarket and enjoy our festive marketplace with more than sixty vendors who produce everything they sell. Enjoy prepared food and the region's freshest local produce!
Troy Waterfront Farmers Market
For more than 18 years, the Troy Waterfront Farmers Market has brought the farm right to Downtown Troy. Open year round, more than 80+ farmers, brewers, bakers, and more gather at the marketplace to offer the Capital Region's freshest and finest.