Albany Tulip Festival: Pre- & Post-Festival Events
Each year, Albany Tulip Festival features the best in live music, food and craft vendors, and of course, beautiful tulips throughout the weekend. But did you know that there are several events leading up to the weekend, as well as some after? Check out these pre- and post-Tulip Fest events!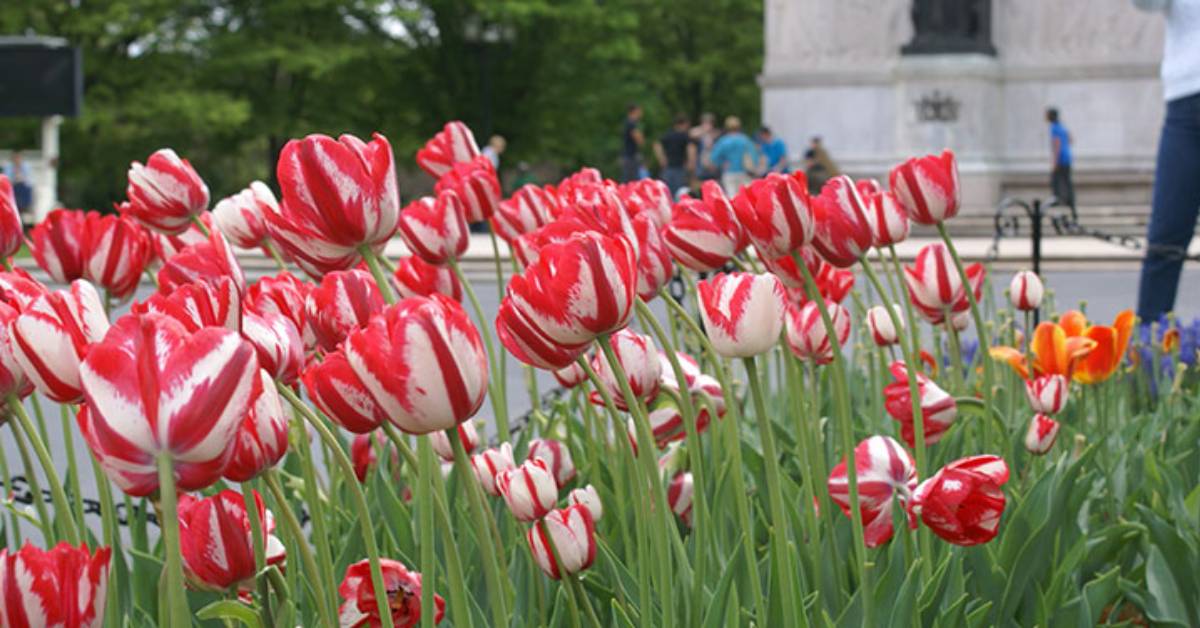 What's Going on Before & After the 2023 Albany Tulip Festival
Tulip Week Events
Tulip Tours
Thursday, May 4 & Friday, May 5 at 10:00am and 3:00pm; Wednesday, May 10 & Thursday, May 11 at 10:00am and 5:00pm; Friday, May 12 at 10:00am and 5:00pm
Free guided tulip tours are held at Washington Park in the days leading up to the event. Reservations are required by calling 518-434-2032.
Carillon Concert
Friday, May 12 at 11:30am
A special Tulip Festival musical program will be held featuring Albany City Hall's historic 1927 carillon (outside Albany City Hall).
Street Scrubbing
Friday, May 12 at 12:00pm
For as long as the Tulip Fest has been in place, so has the annual street scrubbing! The traditional Dutch ceremony of scrubbing the streets clean before a big celebration is the official kickoff to Tulip Festival weekend. The event will be held at State & Lodge Streets in Albany.
Friday, May 12 at 12:30pm
Attend a luncheon fundraiser that serves as a farewell and thank you to 2022 Albany Tulip Queen Sam Mills and their Court. Proceeds from the Tulip Festival Luncheon will benefit the Tulip Court's educational programs via the Capital City Fund, a component fund of United Way of the Greater Capital Region.
Tickets are required, and to get yours, contact tulipluncheon@gmail.com to purchase.
Post-Festival Events
Saturday, May 20 and Sunday, May 21
On Saturday, May 20, the Tulip Dig will begin at 9:00am at the Moses Fountain. The dig is limited strictly to designated beds, under the direction of park staff and volunteers, and it will end at 12:00pm. The cost is $10 for a bag of 30 bulbs (5 bags per person).
On Sunday, May 21, the Tulip Sale will begin at 9:00am at the Lakehouse. Bulbs will be available on a first-come, first-serve basis for $10 for a bag of 30 (2 bags per person). The sale is open while supplies last.