Schenectady JCC Jewish Fall Film Festival - The Automat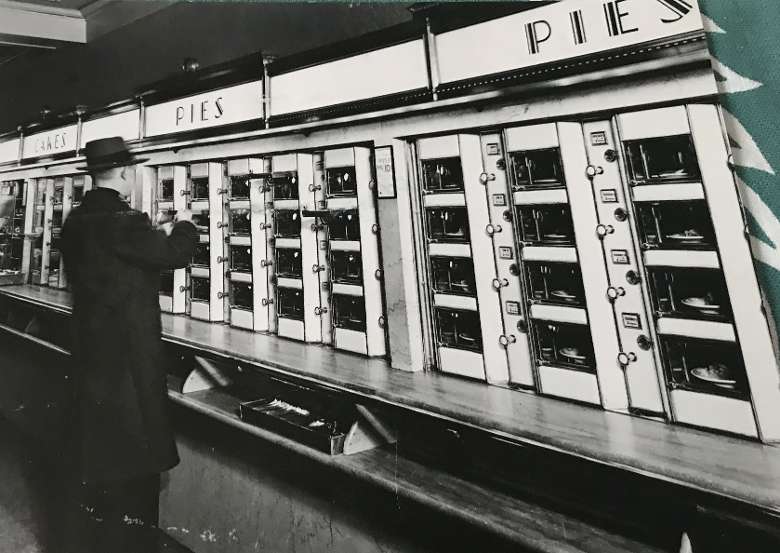 When:
Thursday, Dec 8, 2022 until Sunday, Dec 11, 2022
See Below for Dates & Times
---
The Schenectady JCC (SJCC) concludes its 2022 Jewish fall fill festival with the virtual and in-house viewing of the film The Automat, directed by Lisa Hurwitz.
The Automat (2021) is and American film that follows the nostalgic tale – and the warm reminiscences of a host of prominent one-time customers – of the Horn & Hardt Automat. Mel Brooks, Carl Reiner, Colin Powell, and Ruth Bater Ginsberg are just a few of the prominent people who recall the joys of the innovative cafeteria.
The 79-minute film will be shown in English and will be available to watch virtually via a Zoom link from Thursday, Dec. 8 to Sunday, Dec. 11, or in person at the JCC on Sunday, Dec. 11 at 4 p.m. During the in-house showing, refreshments will be available in a separate room, no food is allowed in the auditorium. On Sunday, Dec. 11 at 7:30 p.m. film director Lisa Hurwitz will host a live Zoom discussion about the film.
A festival pass purchased in September at the start of the SJCC's Jewish fall film festival will give viewers access to this film and discussion. Individual tickets can also be purchased for $6 for SJCC members and $10 for non-members.

Learn more at www.schenectadyjcc.org/events/jewish-film-festival-2022-2023-session/
---
Event times and information subject to change and not guaranteed.