Capital Region Mediterranean Restaurants
Find Mediterranean restaurants in and around Albany that serve a variety of cuisine with Greek, Spanish, and other influences.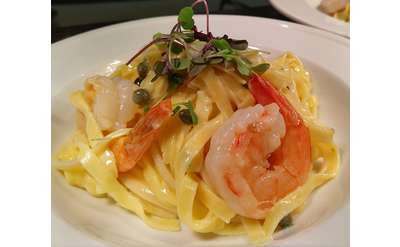 MezzaNotte Ristorante
When you're craving some of the region's best Italian food, then you need to visit MezzaNotte Ristorante in Albany, NY. This local restaurant specializes in classic Italian cuisine with a modern twist.
Risotto
New to the Loudonville area, Risotto brings a unique fusion of Italian and Mediterranean cuisine in a comfortable yet elegant atmosphere.
New World Bistro Bar
New World Bistro Bar is an 80-seat gastropub in the heart of Albany's Delaware Avenue Neighborhood. The building is cozy, the food is fresh and creative, and the staff is friendly and nurturing.
Tara Kitchen
Experience incredible Moroccan fare and fine wine at the award-winning Tara Kitchen in Schenectady, renowned for their baklava, lamb, and much more. They also have a location in Troy, and a Guilderland location is in the works.
Barcelona
Enjoy delicious dishes and fine wines in an intimate setting at Barcelona.
Athos Restaurant
Athos is home to authentic, classic and delicious Greek Cuisine in the Capital Region area. Relax in the Taverna Bar, enjoy the comfort of our main dinning room, at Athos you experience the warmth of Greek hospitality.
The Hidden Cafe
The Hidden Café, located just outside of Albany in Delmar, serves up Mediterranean classics such as their famous hummus, pitas and more.