Mexican Restaurants In & Around Albany NY
Find Mediterranean restaurants in and around Albany that serve a variety of cuisine with Greek, Spanish, and other influences.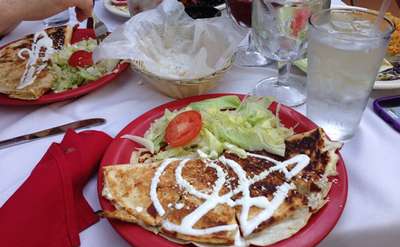 River Street Market
Troy, NY
Looking to enjoy some diverse and delicious cuisine in the Capital Region? Check out River Street Market, located by the waterfront in Troy. This food hall and community space offers everything from fast-casual bites to distinctive drinks.
Salsa Latina Restaurant
Albany, NY
Stop in and try Salsa Latina in Albany! This low-key option is great for tacos, enchiladas and traditional Mexican dishes.
Mexican Radio
Schenectady, NY
Located in the heart of Schenectady, Mexican Radio serves delicious Mexican fare in an eclectic setting. Be sure to try their margaritas!