Things To Do In Albany NY: Attractions, Shopping & Nightlife
Looking for fun things to do in Albany's Capital Region? Check out a Broadway musical at Proctors; catch a concert at the TU Center; experience Lark Street; explore the area's museums; browse the region's many stores and shopping malls. There's always something to do in Albany!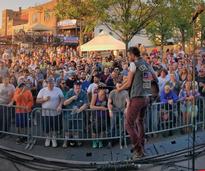 John Bulmer
See where you can find the best
live music
in the Albany and Troy areas!