Grow Your
Business
By Advertising with Us
Advertising with us will ensure that you reach the right audience at the right time. Our highly engaged audiences rely on us to provide them with the most up-to-date information on places to go and things to do in the region. We have designed unique marketing packages that raise brand awareness and push traffic to your site. Contact us today to find out more about our packages or create your own from the options below:
Over 345,000
Average Page Views Per Month
Over 51,300
Social Media Followers
More than 10,600
Email Newsletter Subscribers
Sponsored Content
Let us write an article all about your business, product or service! Promote your business throughout the year with creative, search engine friendly articles that are focused on your unique message, service or feature. Articles will be shared in social media and linked to from our home page and other relevant sections of our regional guides.
Business Listing
Stand out from your competition! Get a full page of images, video and content that is written to get you found by people actively searching for places to go and things to do in the region. Includes links to your website, reservation system, menus, contact information and more!
Social Media Marketing on our Facebook or Instagram
Tap into our influence! Promote your business, offers and events to thousands of followers of our regional social media pages.
Newsletter Marketing for Deals
Reach people where the look everyday -- their inbox! Send your special offers or packages to thousands of potential visitors to your region.
Lead Generation
Need more prospects for your business? Engage your brand and grow your lead list with a giveaway. This popular feature of our regional guides allows you to quickly collect email addresses and exposes your brand to highly relevant audiences.
Display Ads
Use these online billboards to educate the consumer, build trust and reach more people within your target market. Strong calls to action in your display advertising are a great way to drive people to your website where they can learn more about your business.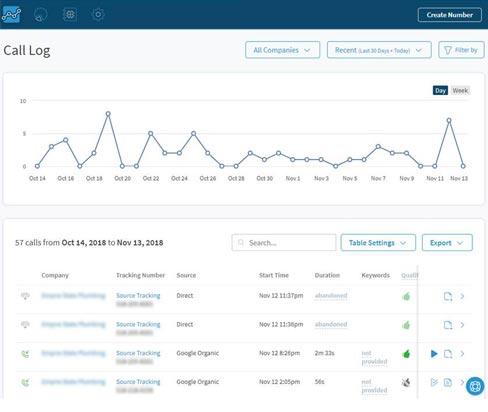 Call Tracking
Not sure if your marketing is working? Track where your calls are coming from to determine if your marketing efforts are leading to sales.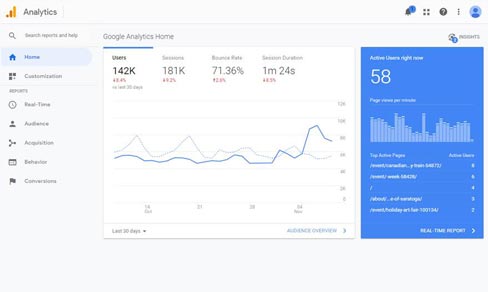 Installation of Google Analytics
The proof is in the numbers. Understand what your customers needs are and whether you are addressing them with Google Analytics. You'll know where your site visitors come from, how long they stay on your site and what pages they visit.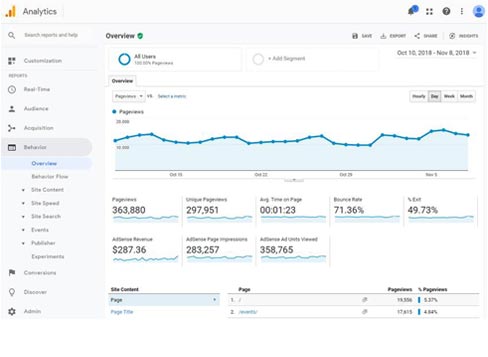 Google Analytic Reporting
Know if your marketing efforts are working. Once per year, we will provide a summary and analysis of your marketing initiatives on the regional guides.
Year End Review
Let us be your marketing partner. Included with our premium packages is a review and strategy session. We will look at successes from the previous year, talk about your goals and develop a plan together for the upcoming year.
Lodging Packages >
The majority of people book their lodging online and we connect you with those people using a combination of onsite marketing, email marketing, sponsored content, social media and giveaways. Make sure you are top of mind when travelers are looking to book their next vacation or business trip.
CONTACT US >
Event Packages >
Using a combination of event marketing expertise and and platforms like email, sponsored content, and social media we will help you get exposure for your next event. This package is all about taking advantage of our hyper-targeted audience full of people looking for things to do -- Something you can't find anywhere else in Upstate New York!
ASK ME HOW >
Things To Do Package >
Connect with an engaged audience looking for recommendations on places to go and things to do in the area We will promote your attraction or activity using a proven combination of onsite marketing, social media, email marketing, giveaways, and more.
NEXT STEP >
Food and Drink Package >
Promote your restaurant or bar through a carefully crafted package comprised of email, social media, sponsored content, giveaways, onsite marketing and more. Connect with an audience actively seeking out recommendations for the best places to eat and drink by letting them know exactly what you are all about.
ASK ME HOW >
Shopping Package >
Promote your online store, your brick-and-mortar shop, or your products through email marketing, giveaways, and onsite exposure. We have an audience comprised of both locals and visitors looking for the best places to shop.
NEXT STEP >
Community Business Package >
Local online marketing is an essential part of your marketing mix. Connect with locals who are looking for businesses just like yours using a combination of onsite marketing, sponsored content, and more!
GET STARTED >
CUSTOMIZE
Customize a bundle of advertising.
Contact us to tell us what you have in mind!
GET IN TOUCH
Your Connection to New Customers
In Upstate New York