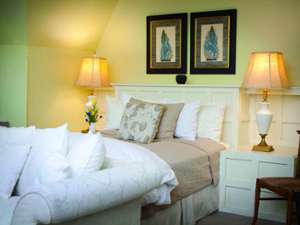 Albany, NY
Located on beautiful Washington Park, The Morgan State House provides professional service in an atmosphere that is immaculate, co...
[+More]
Troy, NY
A full breakfast and off-street parking are included in your stay at Troy's Gardner Farm Inn. Each of the five guest suites also i...
[+More]
Troy, NY
The historic Olde Judge Mansion in Troy features a perfect combination of antique elements and modern amenities. The B&B is locate...
[+More]
Slingerlands, NY
The Red Cottage is located in a rural setting, but is just a short drive away from busier parts of the Capital Region. The inn off...
[+More]
Albany, NY
Looking for comfortable accommodations near everything the Capital Region has to offer? State Street Mansion is a pet- and child-f...
[+More]