About Albany International Airport (ALB)
Serving the Capital Region, Northeastern New York & Western New England
Albany International Airport is the major air center for Albany and the Capital Region, and it has grown considerably over the years to meet the increasing needs of travelers. It holds the distinction of being the first and oldest municipal airport in the U.S.
The airport handles arrivals and departures for several commercial airlines including Delta, Southwest, United, jetBlue, and Frontier. Below, you can learn more about the airport and what to expect there.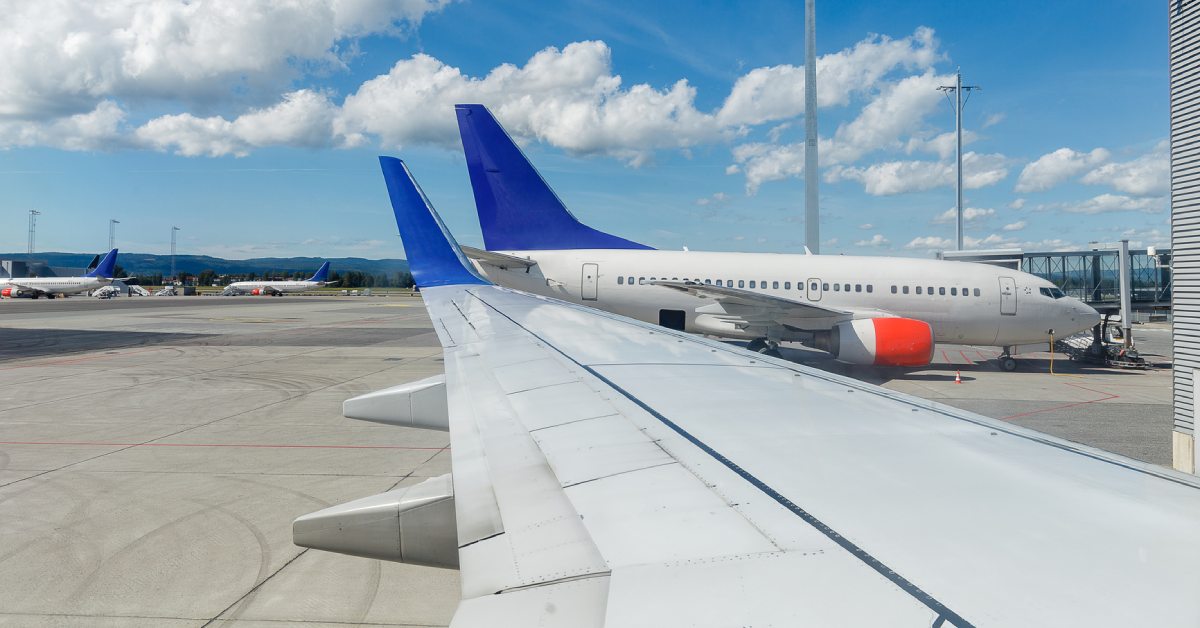 Recent Projects at Albany International Airport
In 2018, the airport underwent a $63.3 million modernization project that was completed in June 2020. The project included renovated escalators, restrooms, waiting areas, food courts, and a new 1,000-car parking garage. The parking garage is connected to the terminal by a heated pedestrian bridge. This project also resulted in technological improvements, adding solar panels, better internet service, and energy-efficient lighting.
Furthermore, the long anticipated Exit 3 connecting I-87 to Albany Shaker Road and Albany International Airport officially opened in October 2019. The new exit takes drivers directly to the airport, bypassing extra traffic lights, improving travel time, and reducing congestion.
Past expansions at the airport added a much anticipated new terminal in 1998 to accommodate Southwest Airlines, known for their competitively priced airline fares. In 1999, a new parking garage was added, accommodating 1,600 parking spaces, with an 800-car addition added in 2001. The garage links directly to the terminal through a heated pedestrian bridge -- a particularly useful feature during the region's long and chilly winters. Other additions expanded the TSA checkpoints to increase passenger queueing, and increased the number of available concessions.
Tips on Flying In & Out of Albany Airport
General advice is to arrive at the airport at least 90 minutes prior to flight departure. The amount of time it can take to move through the security checkpoint can vary greatly. Allow more time for early morning flights and typically heavy travel periods, such as holidays. The airport does offer a TSA pre-check line for eligible participants. However, it's best to plan ahead and factor in how much time you will need to pass through the security checkpoint.
Currently, curbside skycap service is only available for Delta. Though the airport is open 24 hours a day, the skycaps are not. Delta's skycap service is typically available from 4:30am to 8:30am and from 10:30am to 5:30pm, but call ahead to confirm.
Flight arrivals and departures can be checked here or by phone at 518-242-AFLY.
Airport Parking
Albany Airport offers short-term and long-term parking, garage parking, as well as an Economy E-lot which takes you to and from the airport by shuttle, 24-hours a day. Most airport lots accept EZ-Pass Plus and all accept credit cards.
Drive an electric car? Three electric vehicle charging stations are available inside the back of the Long Term lot near the exit plaza, three are available on the second floor of the North Garage (GP1), facing the terminal, and 10 are available on the fourth floor of the South Garage (GP2).
There is also off-airport parking available through Albany Park Ride and Fly, which you can pre-book. And, many of the local hotels offer park, sleep, and fly packages - especially useful for those with early morning flights and/or longer drives.
Food, Beverages & Other Concessions
There are food and drink concessions located on the second level concourses at the airport, and vending machines are located on the first level in the baggage area.
While waiting for your flight, you can spend some time exploring the airport's shops: Tech Valley Connect, Capital Market Place, CNBC Smart Shop, and the News Channel 13 Shop. You'll find the latest in "best sellers," luggage, gifts, clothing, newspapers, snacks, beverages, and more.
Places to Stay Near the Airport
You can't stay much closer to the airport than the Crowne Plaza Albany - The Desmond Hotel, which is just over a mile away (by car or their complimentary 24/7 shuttle). The recently renovated property has been in business for almost 50 years and is regarded as one of the best hotels in Albany, with its unique indoor courtyard and on-site restaurant.
Located just 3 miles from the airport, Microtel Inn is a great choice for travelers looking for comfortable and affordable accommodations. Their guest rooms feature thoughtful amenities that will brighten your stay.
Ready to head out and enjoy Albany and the Capital Region? There are a variety of hotspots, restaurants, and shopping venues to enjoy, as well as numerous events and things to do.
Find preferred hotels near Albany International Airport >>