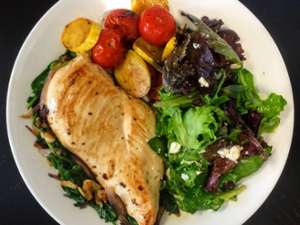 Albany, NY
Did you know? Honest Weight Food Co-op Cafe is more than just your go-to grocery store for healthy, local, natural, vegan, and bul...
[+More]
Troy, NY
Looking to enjoy some diverse and delicious cuisine in the Capital Region? Check out River Street Market, located by the waterfron...
[+More]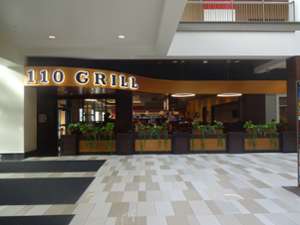 Albany, NY
110 Grill features modern American cuisine created from authentic ingredients that pop with flavor. They are strongly committed to...
[+More]
Albany, NY
Maggie McFly's believes in playing a significant role in the communities in which they operate. Visit their Albany location at Cro...
[+More]
Schenectady, NY
Annabel's Pizza Co. in Schenectady offers wood-fired pizza (gluten free, soy free, and cauliflower crust available upon request), ...
[+More]
Schenectady, NY
The Whistling Kettle in Schenectady is a tea shop and cafe that offers a unique menu of food items that cater to both tea and non-...
[+More]
Schenectady, NY
The Happy Cappucino has a wide variety of certified organic and fair trade coffees that can please any palate! The warm, friendly ...
[+More]
Albany, NY
Take your taste buds on a trip around the world at Umana Restaurant & Wine Bar in Albany, NY. This local dining spot specializes i...
[+More]
Albany, NY
Noho Pizza is a Lark Street pizzeria specializing in classic and gourmet pizza, Italian dinners, burgers, subs, gyros, and more de...
[+More]
Albany, NY
Located just outside of historic Washington Park, El Loco Mexican Cafe provides a warm atmosphere and authentic Mexican food. Enjo...
[+More]
Albany, NY
Lark Street Poke Bar is the first poke bar in Albany! This fast and casual eatery focuses on fresh, healthy, raw fish and vegetabl...
[+More]
Albany, NY
Athos is home to authentic, classic and delicious Greek Cuisine in the Capital Region area. Relax in the Taverna Bar, enjoy the co...
[+More]
Scotia, NY
Bakery offering delicious, gluten-free goodies for those with Celiac's Disease or wheat-related dietary restrictions. Recipes have...
[+More]
Albany, NY
Raw Juice & Smoothie Bar in Albany is proudly serving both the vegetarian/vegan community and those who wish to add more healthy f...
[+More]
Glenville, NY
Enjoy the waterfront ambiance year round for lunch and dinner at this award winning restaurant and inn, located just across the Mo...
[+More]