7 Great Burgers in the Albany Area You Might Not Know About
There is certainly no shortage of burger joints in the Albany area with Smashburger, BurgerFi, Burger 21, Crave, and many other burger-centric places scattered throughout the region. But don't miss out on the plethora of local Albany area restaurants that serve up succulent, burgerlicious options!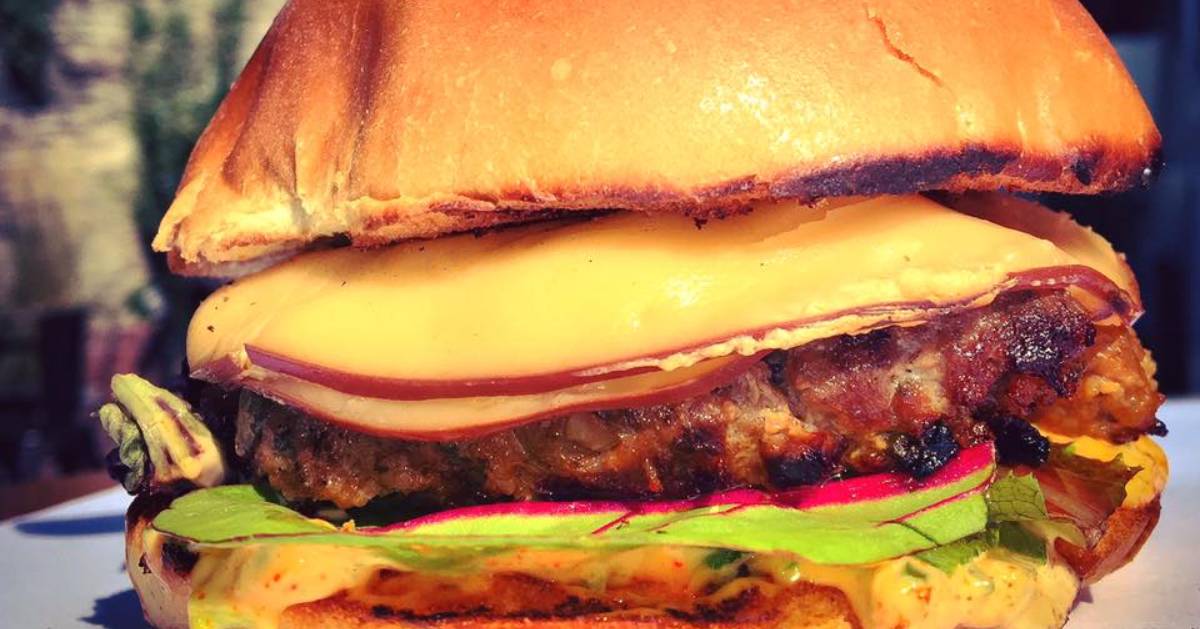 The Hill at Muza describes themselves on their website as "a bar, a beer garden, a European staycation." Pictured above is their Euro Burger, with an all-beef burger, smoked gouda cheese, spicy remoulade, greens, and a brioche bun. You'll definitely want to check out their European-style hidden garden on site, open year round with beautiful flowers and a waterfall during the warmer months, and a ski lodge feel in the colder months.
Albany Pump Station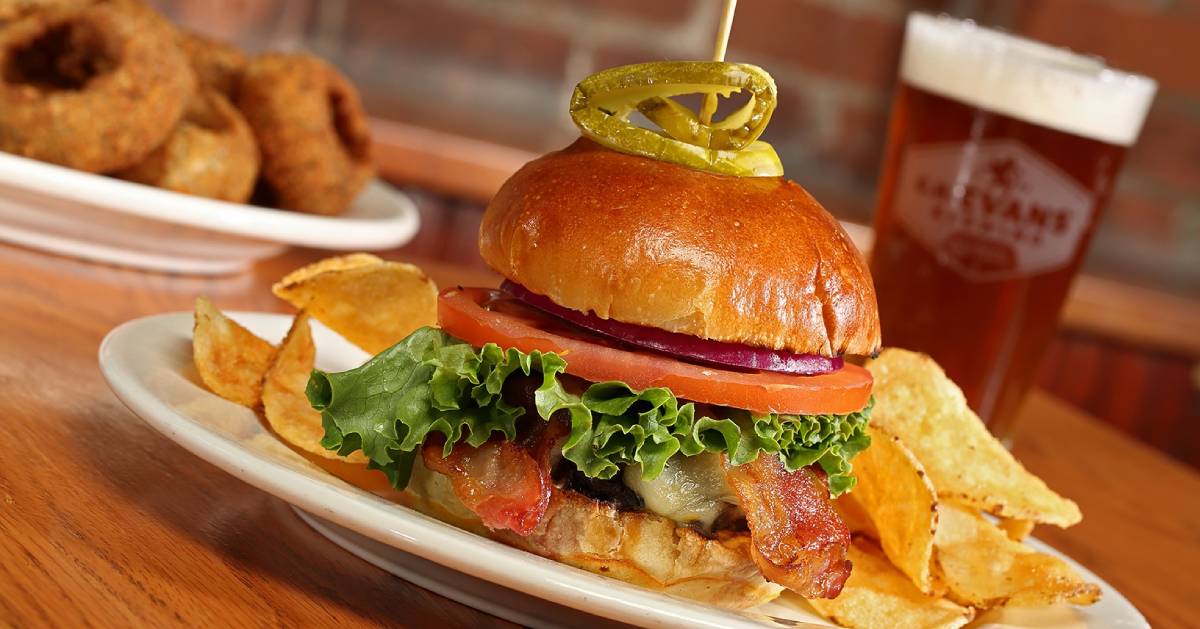 They don't just have a great beer selection - the Albany Pump Station makes a mean Pump Station Burger: ground beef blended with their award-winning brown ale, scallions, and cheddar Jack cheese, then topped with barbecue sauce, bacon, pepper Jack, chipotle Ranch dressing, lettuce, tomato, and onion.
Choose from a number of specialty beers to go along with your burger like Pump Station Pale Ale, Quackenbush Blonde, or Oatmeal Stout. These folks know their beer, so don't hesitate to ask if they have a pairing suggestion for their classic burger.
Garden Bistro 24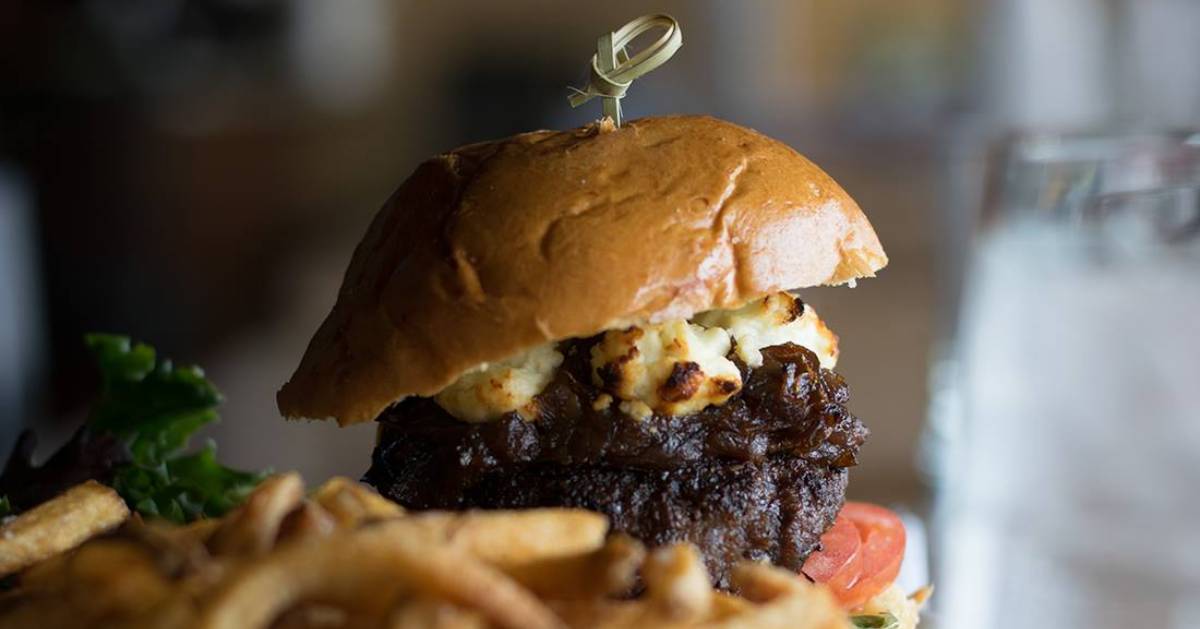 All of the burger meat used at Garden Bistro 24 is from Herondale Farm in Ancramdale, just about an hour away, and it's all 100% grass-fed organic beef. Pictured above is the GB 24 Classic Burger with local goat cheese, caramelized onions, baby spinach, tomato, roasted garlic, and rosemary aioli.
You could also try the Parisian, with applewood smoked bacon, caramelized onions, brie cheese, truffle Dijon aioli, and crispy potatoes. Vegetarians might want to try the Quinoa, with sauteed kale, house-cured pickles, avocado relish, and aged cheddar cheese.
Tipsy Moose Tavern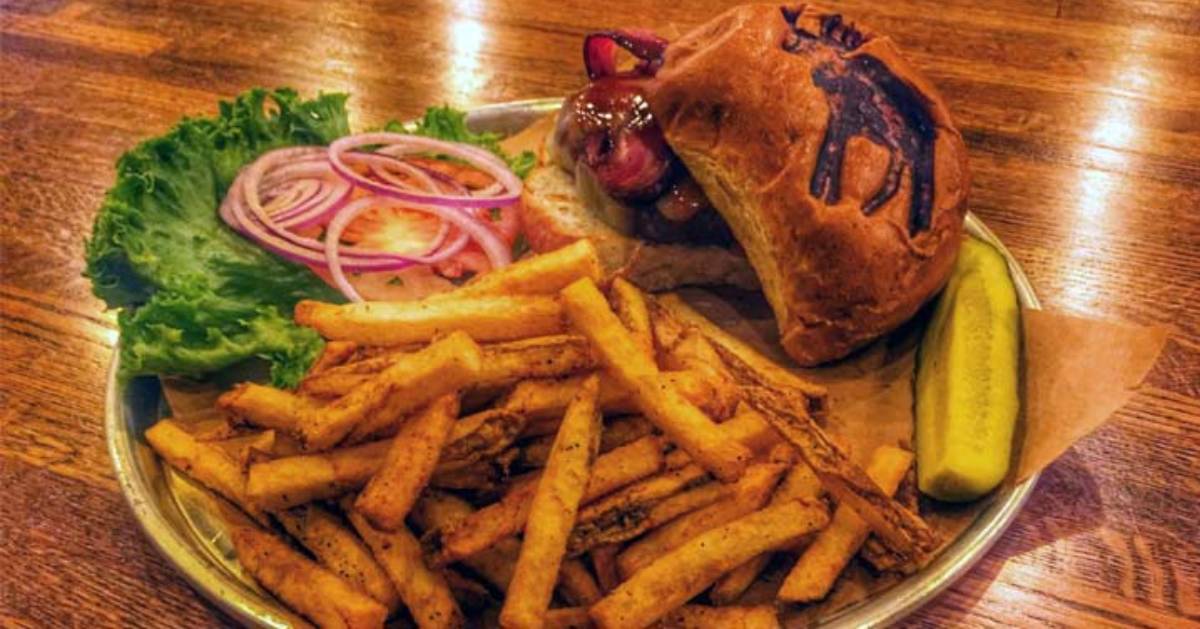 The Tipsy Moose Tavern has been doing quite well since they opened in June of 2016 where the Lager House used to be in Latham. Along with an extensive selection of beers and great pub food, they offer up fantastic burgers all made with classic Angus beef.
Pictured above is the Bullwinkle Burger, served up with smoked bacon, aged cheddar cheese, and house made honey barbecue sauce. The detail of the moose on the bun just brings this burger up another notch.
Warehouse Grill & BBQ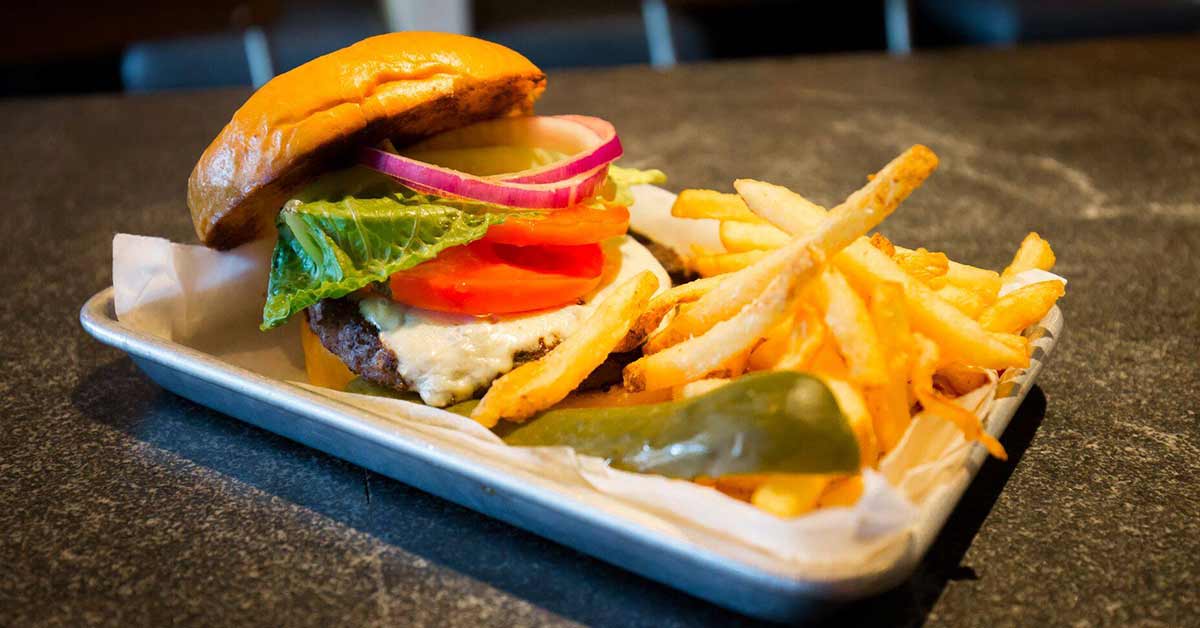 Warehouse Grill & BBQ in Albany offers a variety of burgers, including the Backyard Picnic Burger with creamy southern coleslaw, bacon, smoked pulled pork, BBQ sauce, cheddar cheese & onion straws on a pretzel bun. If you're looking for a burger that is a little unconventional, try the Black Bean Salsa Burger loaded with lettuce, tomato, arugula, pico de gallo, and cheese.
The Ruck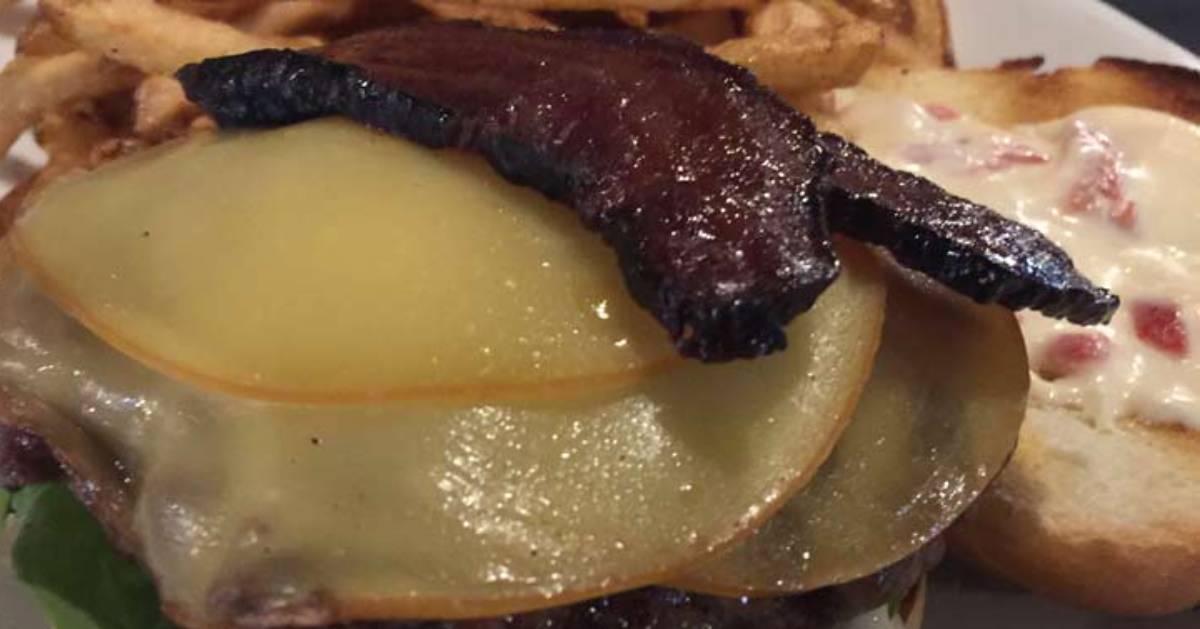 Pictured above from The Ruck in Troy is The Roxanne: an 8 oz. hand-pressed patty consisting of short-rib, chuck, and sirloin, then topped with smoked gouda, spring greens, and a garlic red pepper aioli.
They also offer a True American Burger with American cheese, Spidah sauce, lettuce, tomato, pickle chips, and crispy onion. The Ruck has been widely recognized as a prime craft beer bar in the area - choose from a wide selection of foreign and domestic craft beers to pair with your burger. At The Ruck, you can enjoy the best of both worlds with an incredible burger and excellently brewed beer.
City Line Bar & Grill
You'll find classic pub fare merged with international dishes on the menu at City Line Bar & Grill in Albany, which prides itself on being an upscale bar and grill. Munch on a CL Classic Burger, a signature burger at City Line with lettuce, tomato, red onion, choice of cheese, pickle, brioche, and house fries. If you don't eat beef burgers, don't sweat it! City Line has vegan and vegetarian options available, including the Quinoa Burger with a quinoa vegetable patty or the Beyond Burger with a plant-based patty.