Personalize the Ultimate Road Trip From Albany NY to Lake Placid
Plan a Day-Long Adventure Around the Attractions & Activities You Like the Most
Heading up north to explore the Olympic Village in the Adirondacks? Lake Placid is less than three hours from Albany via the Northway, and the journey is lovely in any season.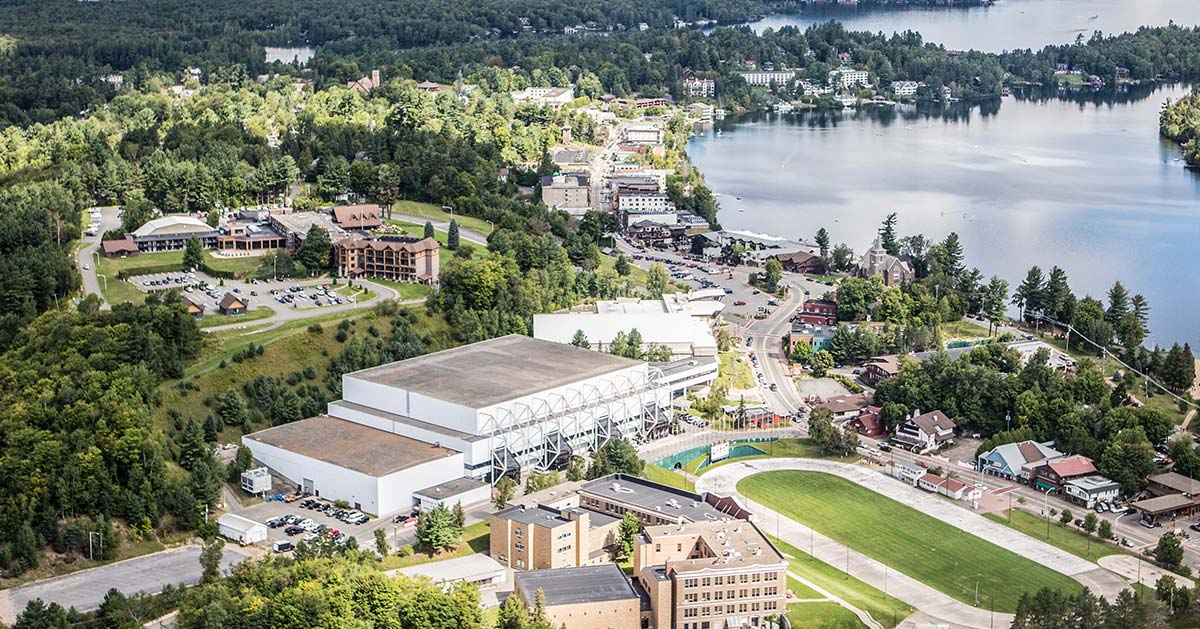 If you'd like to experience a leisurely, day-long adventure through New York's North Country, then consider visiting some of these awesome road trip stops between Albany and Lake Placid. You can choose which attractions and activities interest you, stop and see the sights, and then continue on to your main destination.
Visit the "Spa City" - Beautiful Saratoga Springs
Exit 14: Yaddo Gardens and Downtown Saratoga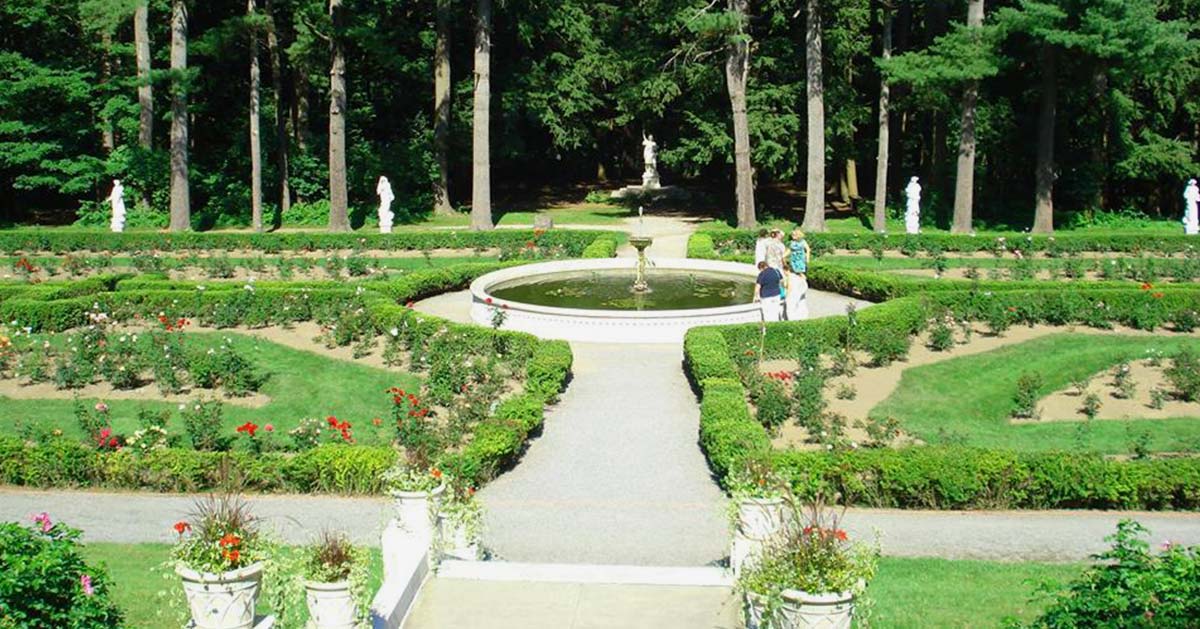 Hit the road early from Albany and take Exit 14 for a quick morning stroll in the Yaddo Gardens in Saratoga Springs. A short drive from the Northway, the rose and rock gardens at this historic estate are a local favorite. Admission is free, although summer guided tours are available for $10 from mid-June to Labor Day.
Have some extra time? Drive into downtown Saratoga and take a walk through this beautiful city. Grab a coffee at Country Corner Café near Broadway, and fuel up before hitting the road again. Be forewarned: if it's racing season, you'll meet the crowds in downtown.
Exit 16: U.S. Grant Cottage State Historic Site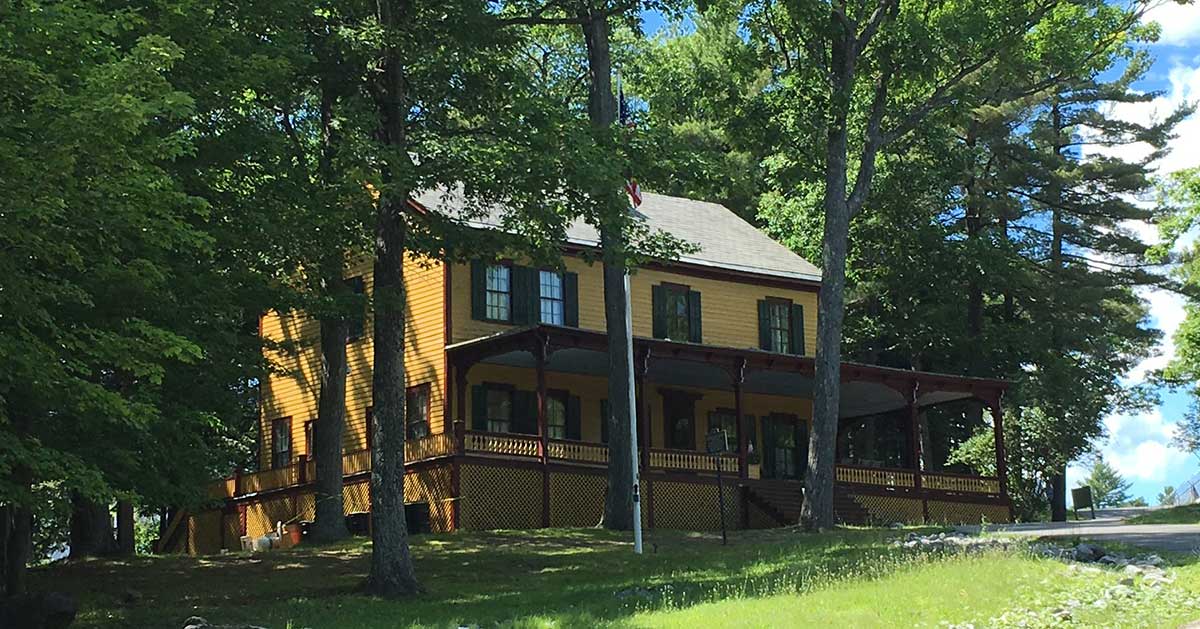 Just an 11 minute drive from Exit 16 is the U.S. Grant Cottage State Historic Site, the final home of Ulysses S. Grant, and a great stop for history buffs, families, and those who love scenic views.
The cottage itself is open from Memorial Day to Labor Day, and select dates from Labor Day to Columbus Day, and provides guided tours with admission. However, this historic property is worth visiting any time during operating hours, as the grounds offer a chance to walk around, view the colorful exterior, and experience one of the most breathtaking views of the area. Admission to the grounds is free.
Take a Trip Through "Hometown U.S.A." Glens Falls
Exit 18: Glens Falls Feeder Canal Trail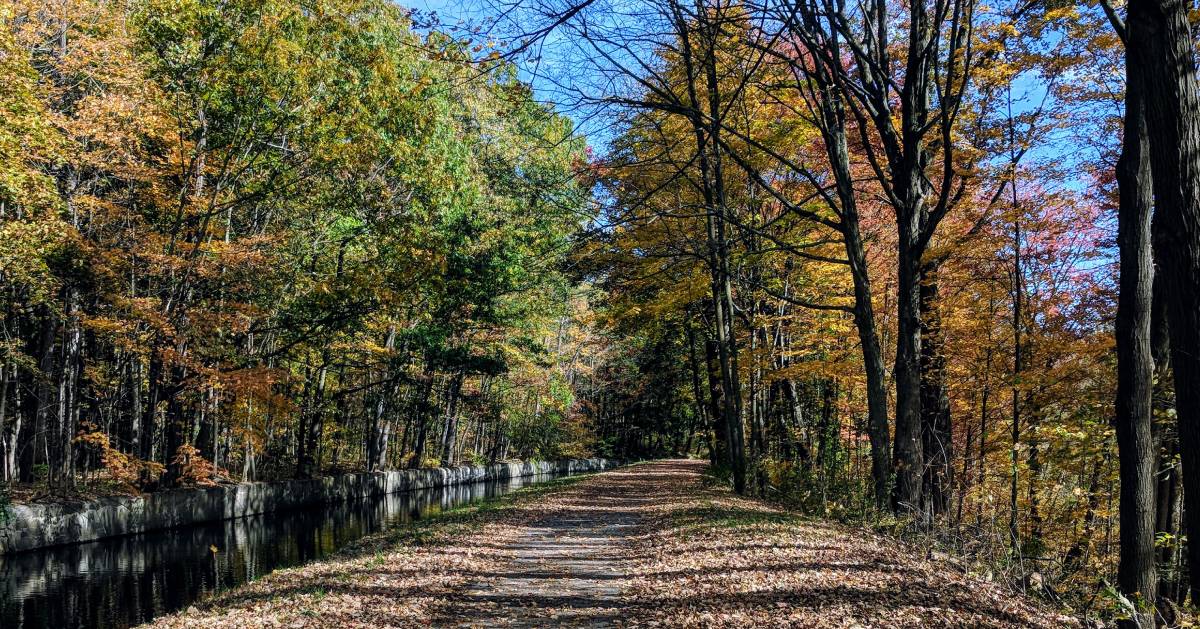 Off of Exit 18, take a 10 minute drive into Glens Falls and go for a walk along the Feeder Canal, a 9-mile pedestrian path which travels from Queensbury to Fort Edward on the original 19th century canal system. Popular starting points are Hudson River Overlook Park and Haviland's Cove Park.
On your way back to the Northway, you can stop at Lox of Bagels & Moor on Main Street for a tasty coffee and a fresh bagel.
Exits 19 and 20: Crandall Park & Food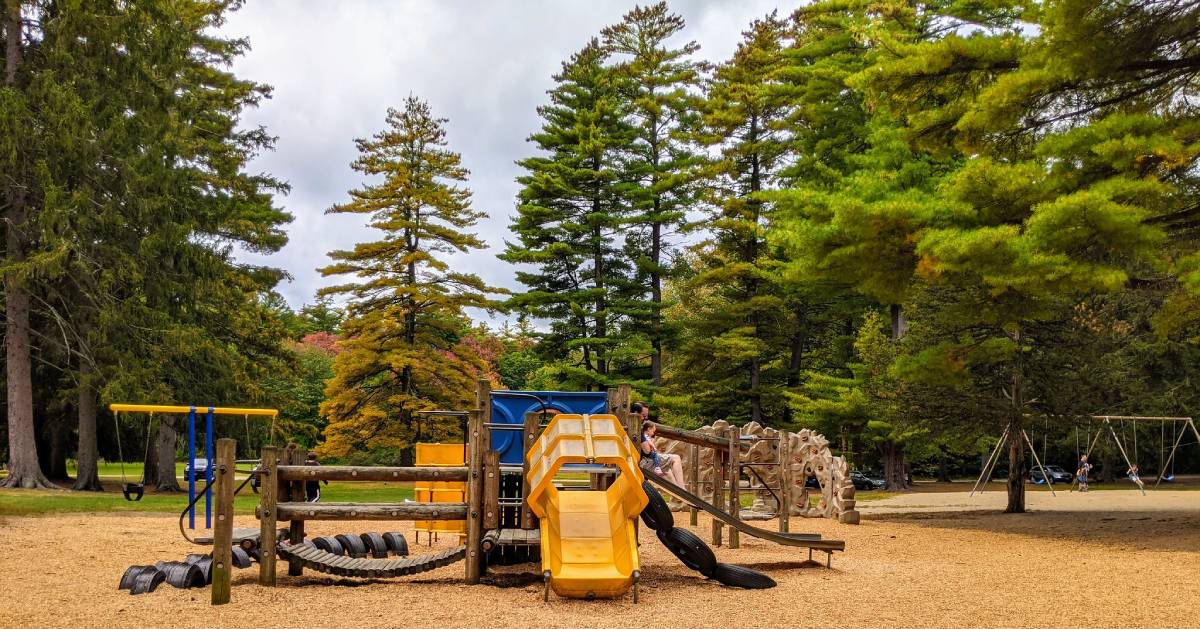 The perfect stop for families with small children, Crandall Park is a favorite among Glens Falls residents. Explore the pond's islands via three bridges, enjoy the scenery and historical monuments, and let the kids release some energy at the playground. There are public restrooms at the park, as well as hiking trails right next door in Cole's Woods.
Drive about nine minutes up Route 9 for a wonderful add-on to your time at the park: ice cream at Martha's Dandee Creme (typically open through Columbus Day Weekend).
Once you're ready to continue your road trip, you can drive north on Route 9 to get back on I-87 at Exit 20.
See the Sights Near the "Queen of American Lakes" Lake George
Exit 21: Lake George Battlefield Park, Fort William Henry Museum, Adirondack Winery, and a walk down Canada Street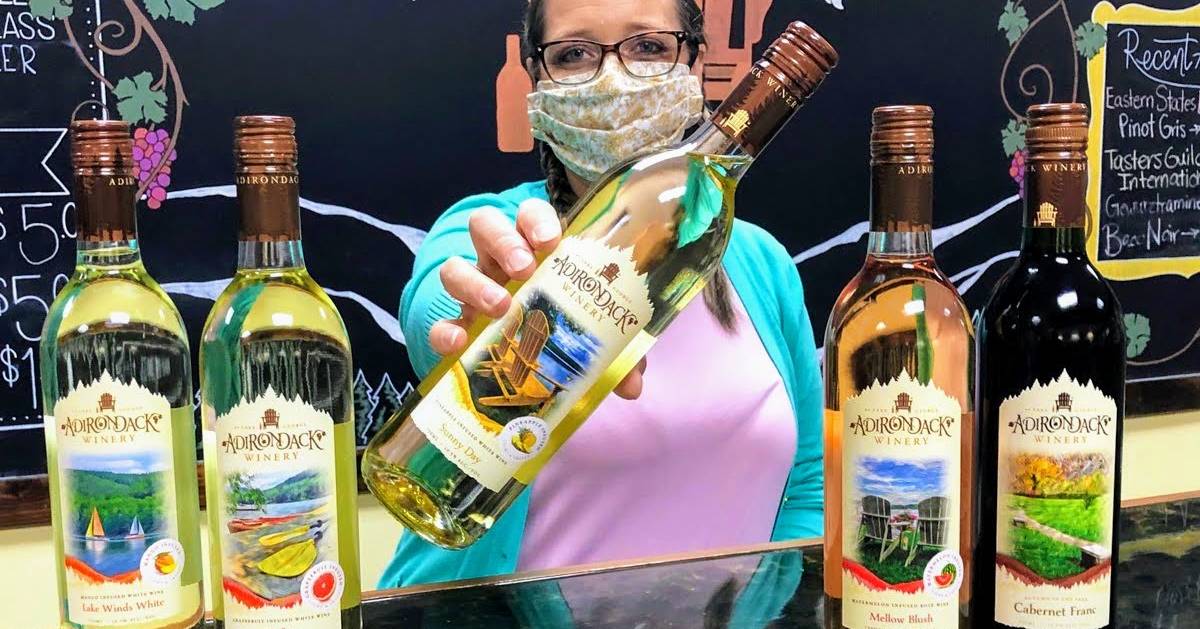 Take your pick of the pit-stops in Lake George! The village, a quick drive off of I-87 via Exits 21 or 22, has dozens of fun places to dip into on your road trip. If you are visiting during the summer season, be prepared for crowds and traffic, which may slow down your adventure.
Discover the area's history at Lake George Battlefield Park or the Fort William Henry Museum, window shop on Canada Street or Beach Road, fill up on delicious ice cream and snacks, and make sure you get a photo of the lake.
While you're there, consider walking to the north end of Canada Street for a wine tasting at Adirondack Winery's Lake George Tasting Room. Sample different locally-made wines and take home a souvenir tasting glass as a reminder of your visit. You may even find a new favorite wine.
Exit 23: Warrensburg and the Warren County Fish Hatchery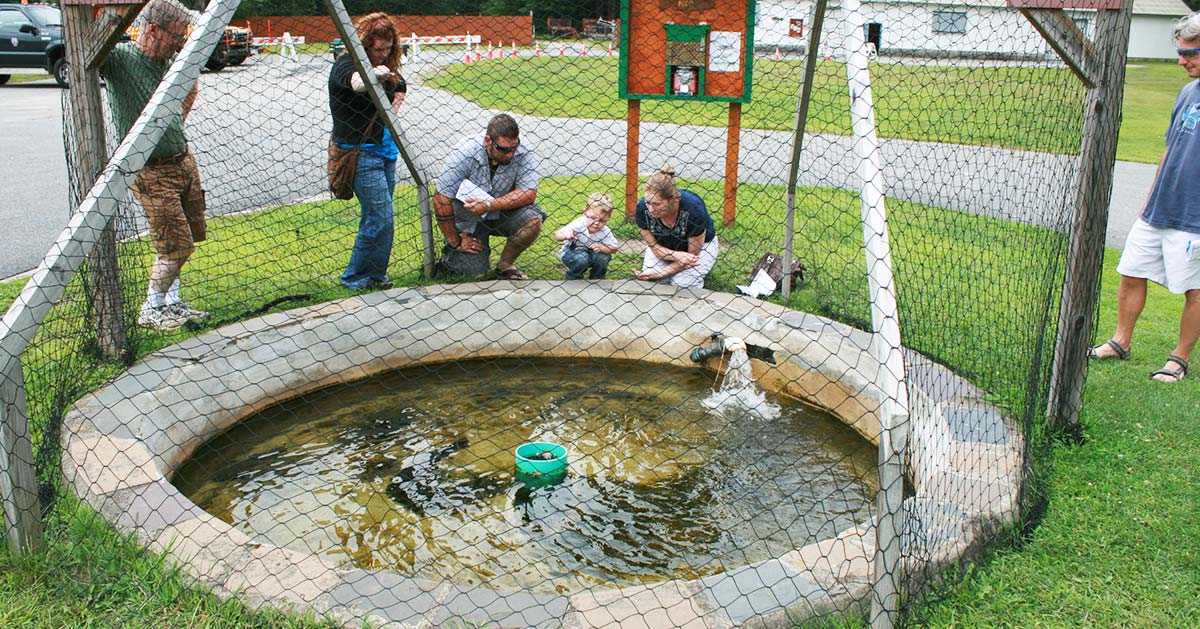 Just five miles north of Lake George is the charming town of Warrensburg. Stop here for a less-crowded, slower-paced stop with turn-of-the-century ambiance, antique and gift stores, coffee shops, and restaurants. The Warren County Fish Hatchery is a fantastic stop for families and ideal for picnicking. Be sure to check out the display ponds, bring the kids to the play area, and learn more about the site inside the visitor center.
Driving through in autumn? Warrensburg is home of the World's Largest Garage Sale, a popular tradition and annual event you don't want to miss.
Find even more things to do in Warrensburg >>
Travel to North Hudson and the Gateway of the Adirondacks
Exit 26: Natural Stone Bridge and Caves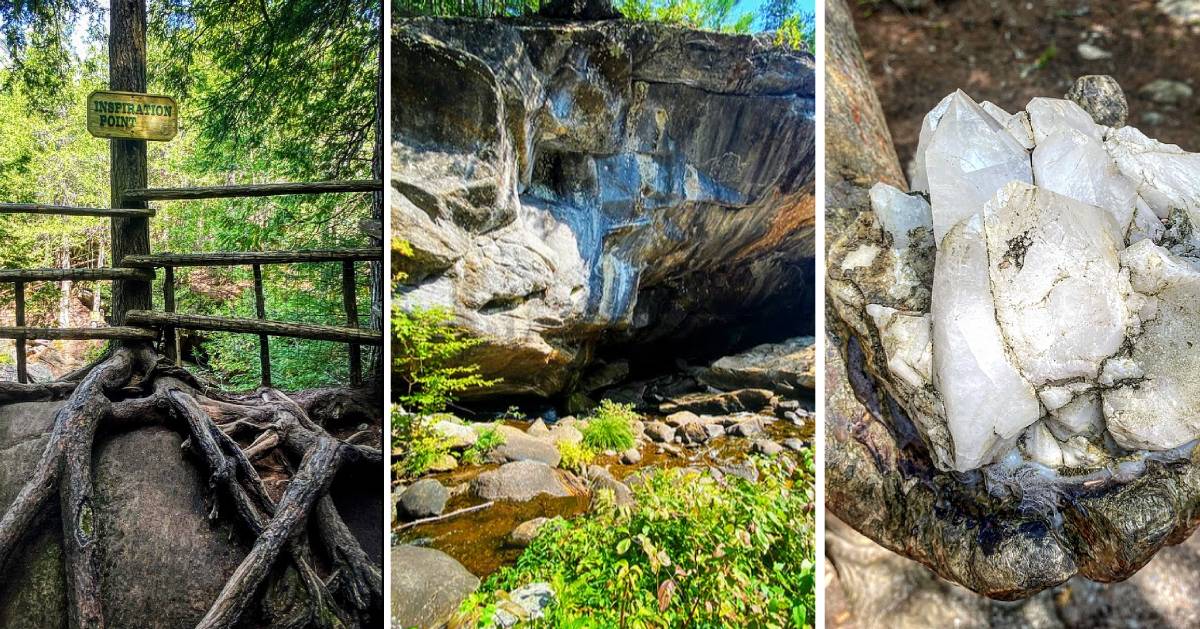 Located less than 10 minutes from the Northway, the Natural Stone Bridge and Caves in Pottersville is a geologic wonderland where you can walk a self-guided trail with waterfalls, pools, and a marble gorge, and be back at your car in an hour. Or, take your time and enjoy a guided adventure tour and plenty of hands-on activities for the kids.
Exit 27: Schroon Lake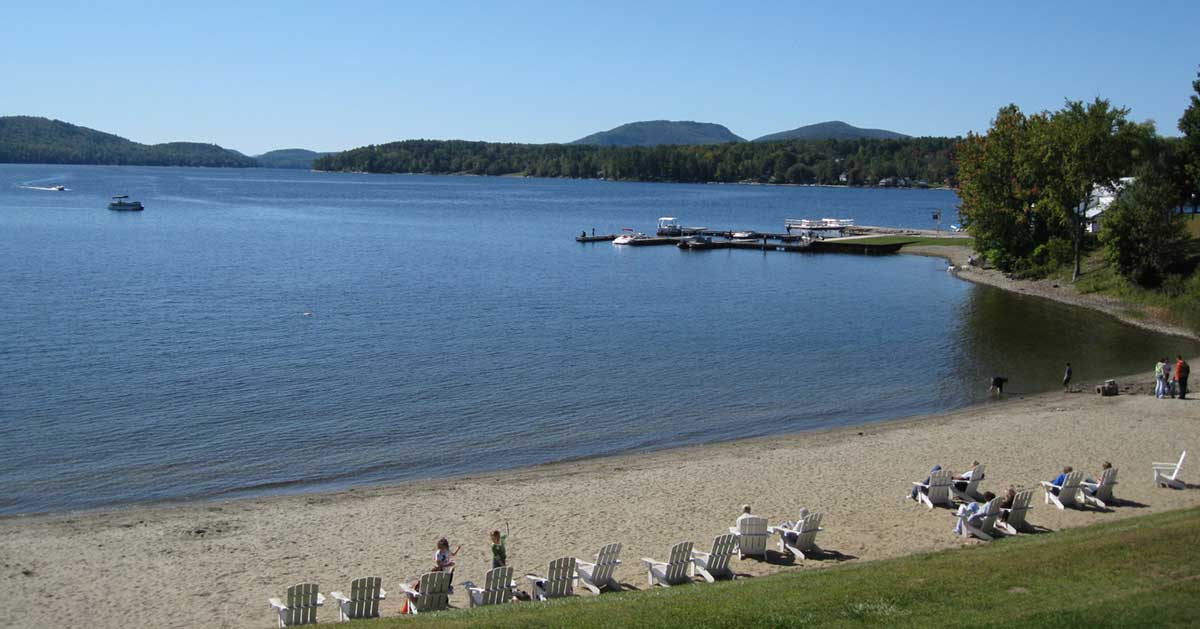 From the restaurants to the hiking trails, there's a lot to love about Schroon Lake. However, the main attraction is the lake, especially the Town Beach at the northern end, which features a sandy shoreline and roped-in swimming area. Go for a swim on a hot sunny day, and have a picnic lunch on the lawn. During the summer, you can get some fresh produce or snacks at the local Schroon Lake Farmers' Market.
Exit 29: Frontier Town Campground, Equestrian and Day Use Area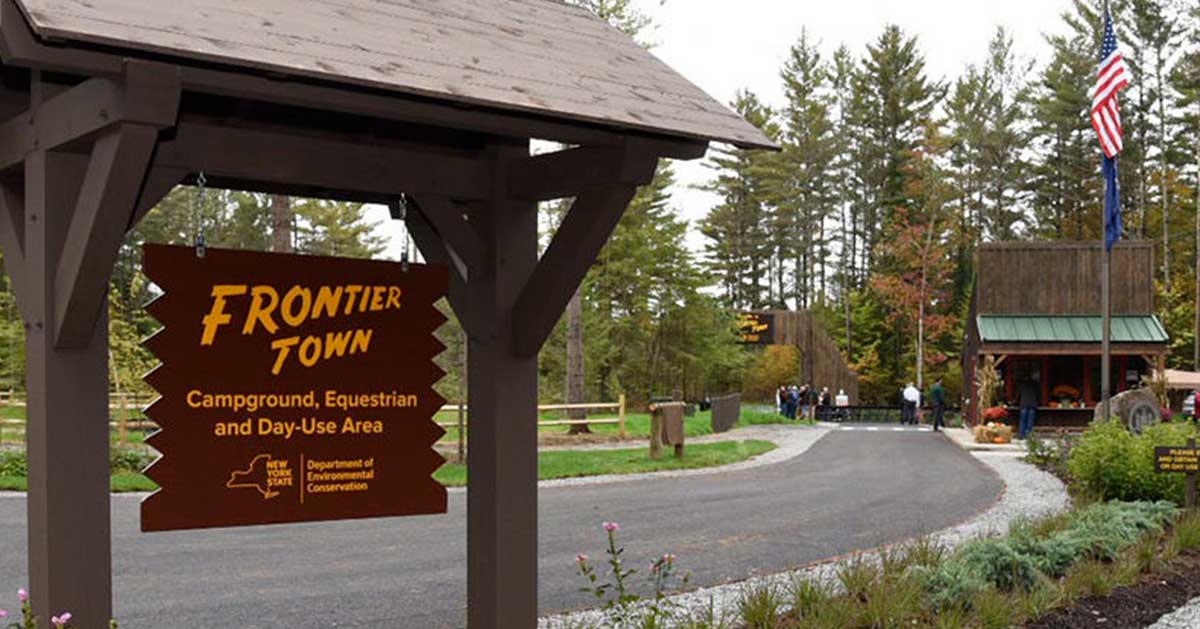 The Frontier Town Campground, Equestrian and Day Use Area is one of the newest attractions in this part of the Adirondacks, and it's located at the former Frontier Town attraction in North Hudson. This is a NY State DEC-operated facility with an all-season day use area that's perfect for a picnic or rest stop during your trip.
Cruise to Your Adirondack Destination of Lake Placid
Exit 30: Keene Valley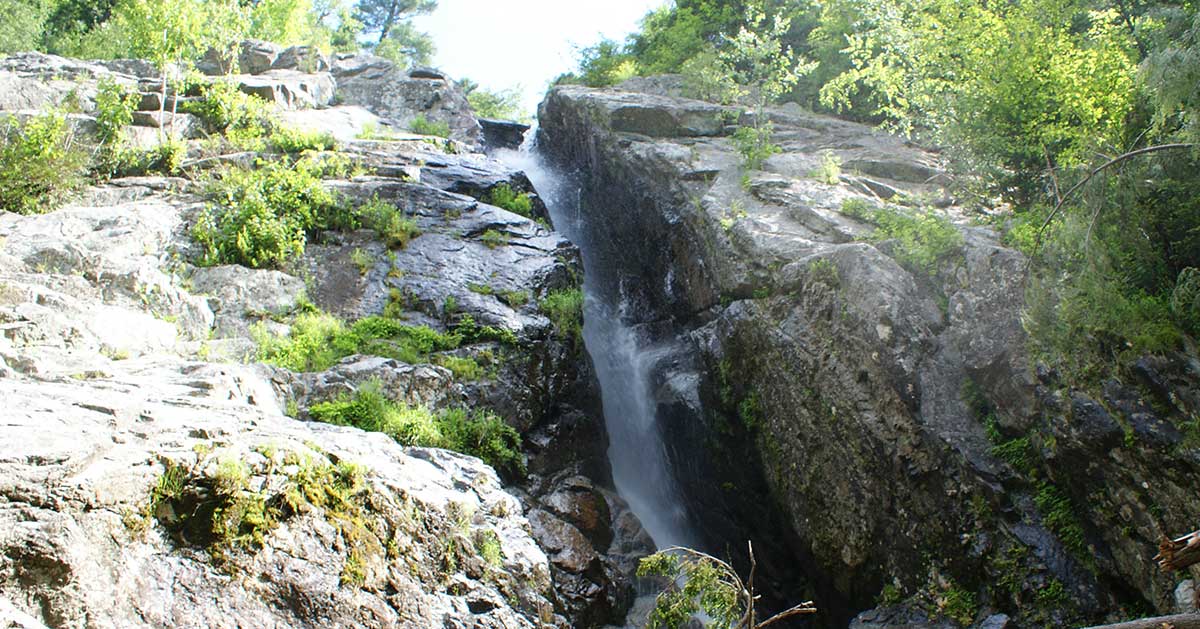 At Exit 30, you'll get off of the Northway and begin to head northwest on 9 (which becomes Route 73) as you near Lake Placid. As you drive through Keene Valley, the views will amaze you, and you'll find many quick road trip stops.
Roll the windows down, breathe in the fresh air, and enjoy picturesque views of mountains and bodies of water. Route 73 will take you along the northern shorelines of the Cascade Lakes.
There are plenty of pull-off spots where you can stop for a better look at the area. The trailhead for the spectacular Roaring Brook Falls is located off of Route 73, and an easy .3 mile hike brings you to the bottom of the falls. This beautiful and popular hike is a lovely way to see the local scenery.
Visit The Birch Store in Keene Valley on Route 73 for ADK gifts, friendly staff, and a cozy atmosphere. For a final sweet treat before you reach Lake Placid, stop by the Cedar Run Bakery & Market on Grist Mill Road in Keene. Sweet treats, groceries, sandwiches, and an adjacent shop for wine and spirits...you'll find something for everyone in your car.
Village of Lake Placid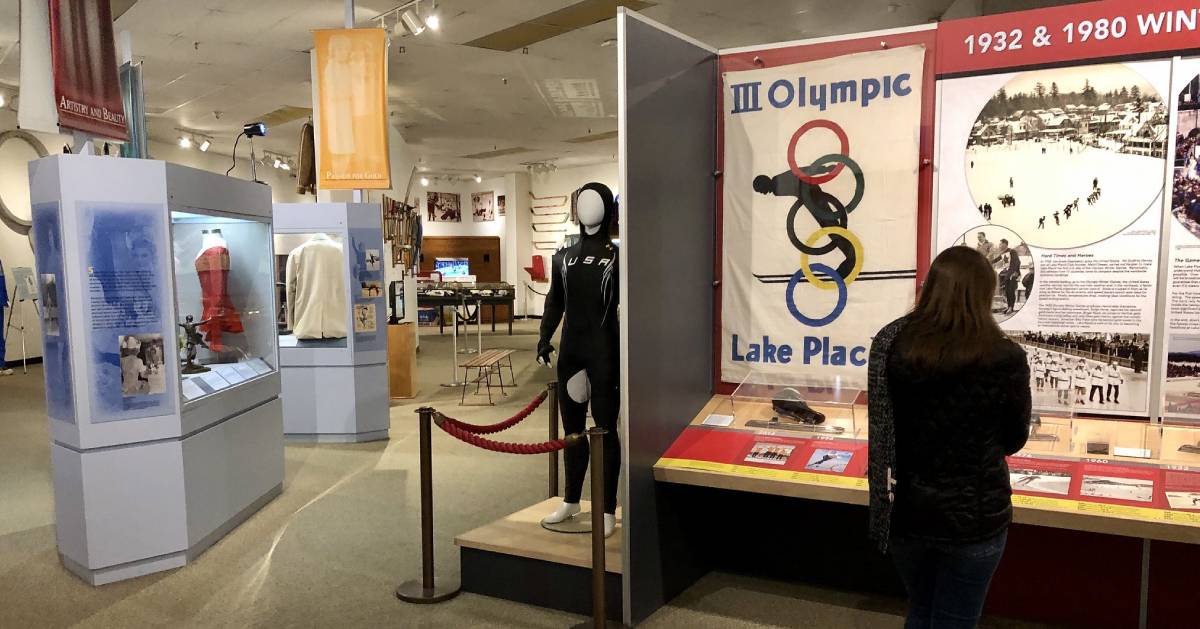 After a fun day of driving and exploring, you'll soon arrive at your destination of Lake Placid. Whether you're just planning to spend a few hours there, or stay overnight, this Adirondack community is well worth the drive from the Albany area. You can browse a wide range of cool shops along Main Street, explore the one-of-a-kind Olympic facilities, hang out at beautiful Mirror Lake, and discover more fun things to do.
Plan your visit to Lake Placid today and see what makes this mountain village so special!
Ready for another road trip? Here are 7 family-friendly adventures near Albany >>