8 Family-Friendly Adventures Worth the Drive From Albany, NY
Although Albany is full of fun things to do, sometimes it's nice to hit the road with the family, travel around, and visit places you've never been before. Unforgettable adventures await outside New York's capital city, you just have to know where to go. To help you choose a destination, we've highlighted 8 family-friendly adventures that are worth the drive.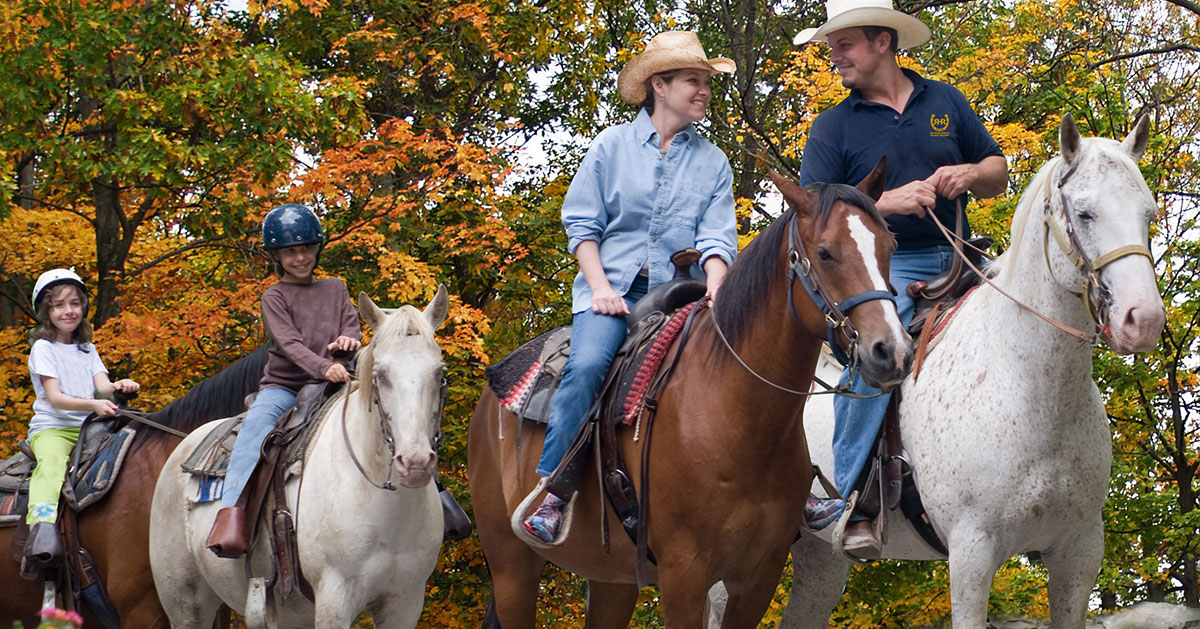 Who says your family adventure has to last one day? Make your day trip into an overnight vacation by booking a stay at Rocking Horse Ranch in Highland, NY, an all-inclusive resort about 75 miles south of Albany.
Rocking Horse Ranch isn't like other ranch resorts. Yes, they have horseback riding, but some of their other activities and attractions are mountain tubing, rock climbing, water sports, a Big Splash Indoor Waterpark, an arcade, and even a shooting gallery. Most importantly, these activities and more are included with your stay.
It doesn't matter if you come for a weekend or a whole week, Rocking Horse Ranch will keep you and the kids entertained.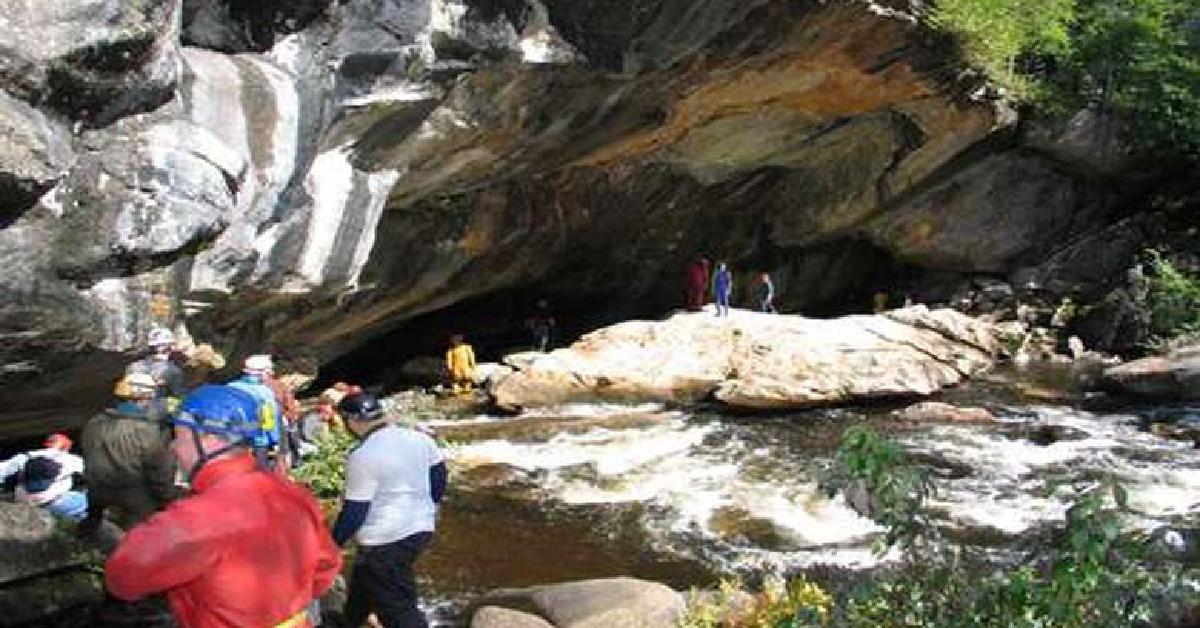 Discover the ultimate family-friendly adventure at Natural Stone Bridge and Caves! During the summer months, embark on a thrilling self-guided tour, exploring the largest cave entrance in the East, magnificent waterfalls, stunning gorges, and mesmerizing caves. Engage in guided adventure tours, gemstone mining, disc golf, climbing walls, dino digs, and browse our extensive rock shop. In the winter, there are opportunities to explore the snowy wonderland with snowshoe trails and tours. They offer a variety of activities for all ages, from cave exploration to gem mining and even a Butterfly Box Display.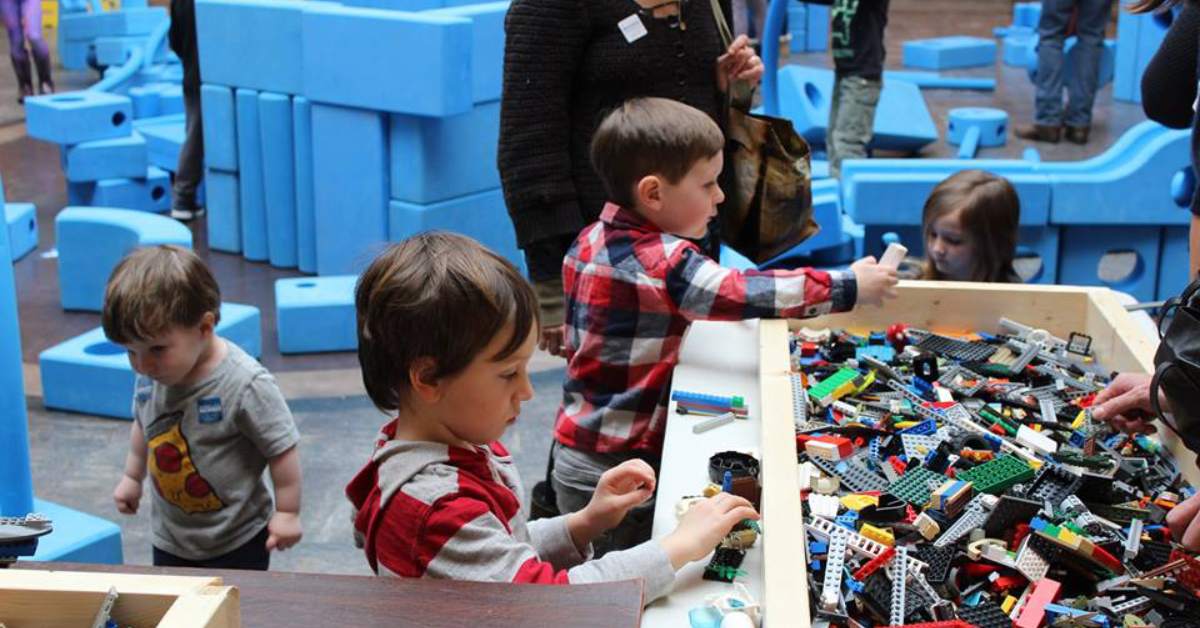 Discover a world of art, history, and natural science at the Berkshire Museum in Pittsfield, MA! This museum features enriching exhibits, community events, educational programs, and more for all ages.
The museum holds three floors of educational exhibits that connect art, history, and natural science together. An aquarium on the floor below the lobby hosts hundreds of live specimens, including exotic fish, insects, reptiles, and amphibians. Upstairs are changing exhibits featuring historical artifacts, natural science specimens, and fine art.
The museum even offers virtual lessons on science and culture to students of all ages through its 'Berkshire Museum@Home' program. So, whether at home or on-site, the Berkshire Museum is the perfect place to combine fun and learning.
Swim, Splash & Slide Your Way Into Fun at Zoom Flume Water Park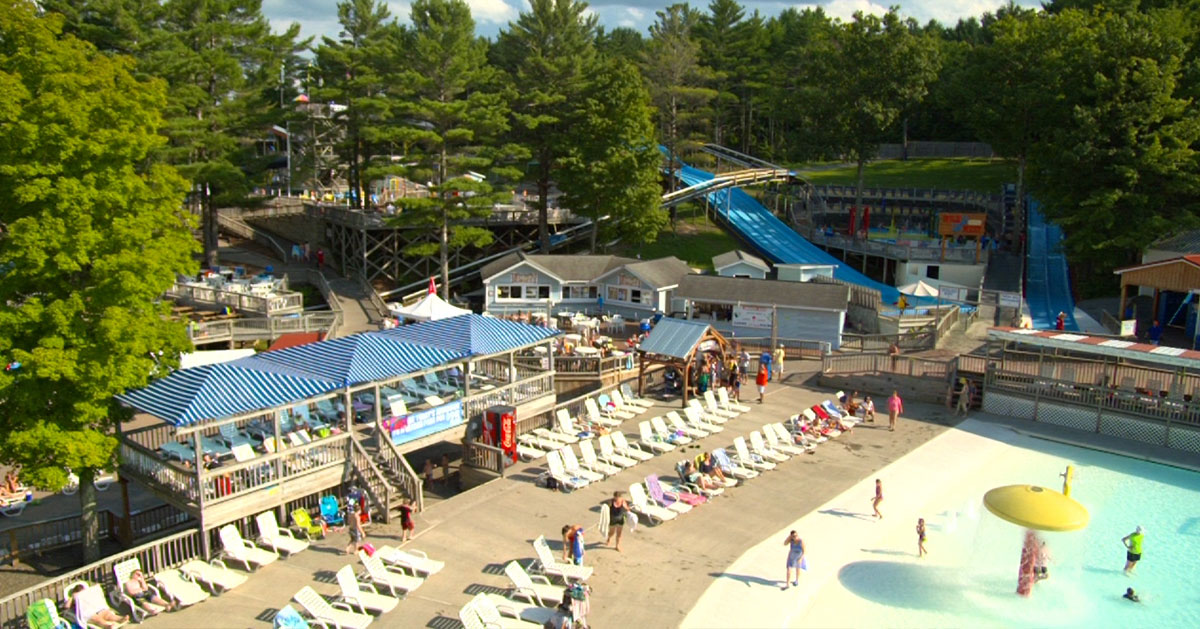 On a hot summer day, the best way to beat the heat is with a trip to a water park. Located just 34 miles south of Albany, Zoom Flume Water Park in East Durham, NY, is a top choice because of its varied attractions.
During your day at Zoom Flume, your water adventure can be as wild or relaxing as you'd like it. Thrill seekers will love the adrenaline-pumping Typhoon Twister bowl slide and Wild River Ride, and kids will enjoy the Lazy River and Wild Water West (Wild West-themed shallow pool area). If you can't wait to cool off, step inside the large Riptide Cove Wave Pool.
With an on-site food court, seating areas, and Splash Zone Gift Shop, the water park has everything you need for a memorable day. The next time there are sunny skies this summer, get ready for a road trip to Zoom Flume.
Explore Vast Galleries of Contemporary Art at MASS MoCA
MASS MoCA in North Adams, MA, is one of the country's largest contemporary visual and performing arts centers. Not only does the museum attract art enthusiasts, but families visit as well to see the stunning collection of exhibitions and artworks.
The arts center celebrates music, sculpture, dance, film, painting, theater, and other mediums, and many of their visual artworks are large-scale, immersive installations that engage visitors. Live performances and programs take place throughout the year, and parents will be happy to hear there is a designated area for children. Known as the Kidspace, this child-centered art gallery offers hands-on activities and free admission.
A trip from Albany to MASS MoCA is 45 miles, so it should take a little over an hour. You'll have plenty of time to explore the galleries and relax at the on-site restaurant and cafes.
Dig for Beautiful Crystals at Herkimer Diamond Mines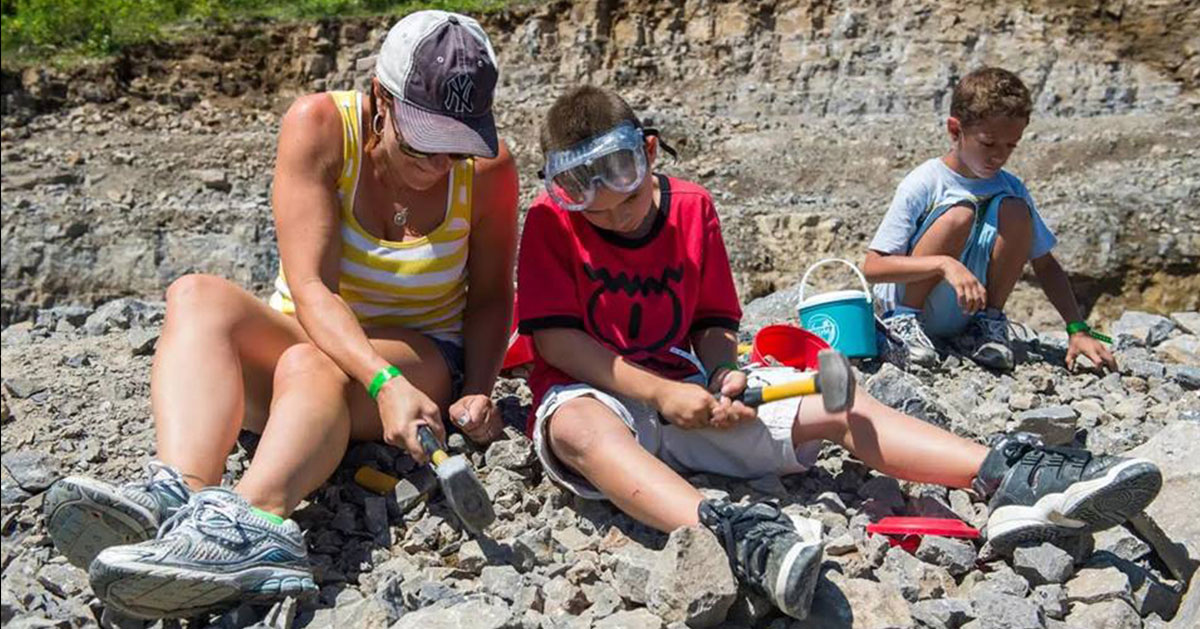 Channel your inner prospector at the internationally-recognized Herkimer Diamond Mines in Herkimer, NY. Each year, this popular attraction sees families and visitors who are interested in spending the day mining for their own Herkimer Diamonds.
These double-terminated quartz crystals are approximately 500 million years old and have a diamond shape. General admission to the mining area includes an all-day prospecting wristband ticket, a rock hammer, zip-lock bags, and information to guide you.
Herkimer Diamond Mines also features a Miner's Village with a registration center, cafe, retail store, educational venue, and a jewelry activity center. The Mines are 88.5 miles west of Albany and perfect for an adventure with the family.
Discover the Storied History of America's Pastime at the National Baseball Hall of Fame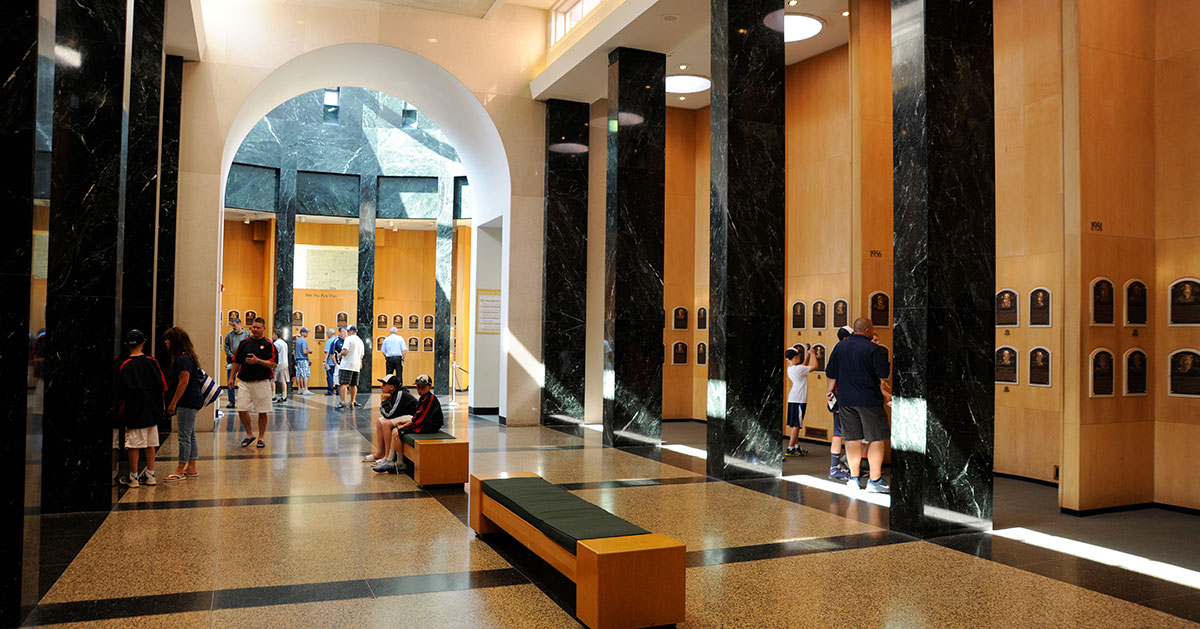 There's a reason many of us consider baseball to be America's pastime. Whether you remember playing catch in the yard, attending your first ballgame, or seeing your favorite player, baseball has left a lasting impression on both kids and adults.
At the National Baseball Hall of Fame and Museum in Cooperstown, NY, you and your family can explore the story of this cherished sport. The museum features exhibits and artifacts celebrating legendary players, managers, umpires, executives, and moments from baseball's history. You'll view uniforms and equipment worn by the game's top players, plaques, memorabilia, and more.
The National Baseball Hall of Fame and Museum is 73 miles west of Albany, about 90 minutes away from the city.
Tour the Great Cave of the Northeast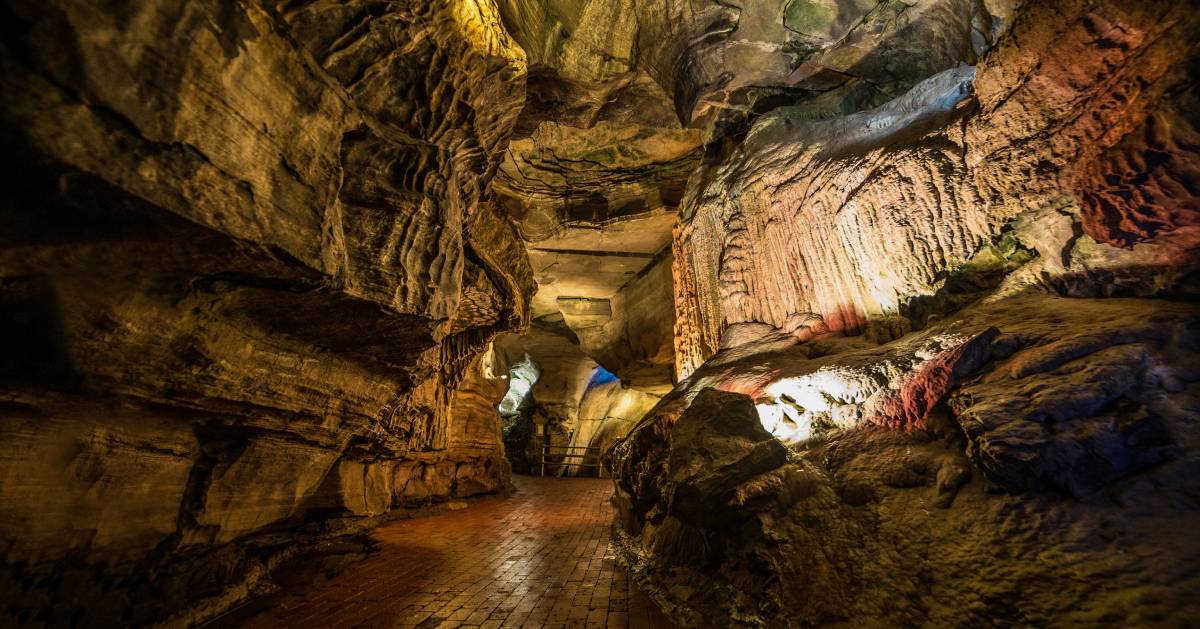 Head underground and enter a beautiful world of stalagmites and stalactites at Howe Caverns in Howes Cave, NY, located about 42 miles west of Albany.
Howe Caverns is the largest show cave in the Northeastern United States and a popular family destination. The living limestone cave was discovered back in 1842, and today, a variety of guided tours and special expeditions are offered for visitors, including Lantern Tours, Adventure Tours, and more. Each tour brings adventurers through limestone corridors and cavernous galleries, under massive boulders, and to a subterranean riverbed.
An underground tour at Howe Caverns is a fun and affordable way to spend the day with the whole family.
Which road trip do you think your family will like the most? A journey through baseball history, or maybe a tour across the treetops? No matter which one you choose, you're sure to have an amazing time with those closest to you.