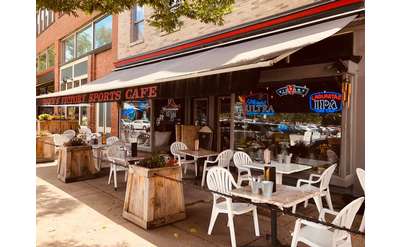 Dawn's Victory Sports Cafe
Albany, NY
When you're craving casual dining with a gourmet twist, then head to Dawn's Victory Sports Cafe in downtown Albany, NY. This sports bar and pub features a fantastic selection of burgers, pizza, sandwiches, and drinks.
Recovery Sports Grill Albany
Albany, NY
The Recovery Sports Grill in Albany offers classic bar food, a fun sports bar atmosphere and more. Check it out!
Recovery Sports Grill Amsterdam
Amsterdam, NY
The exciting sports-themed atmosphere at Recovery Sports Grill is the perfect spot to grab a bite to eat! Located in Amsterdam, their menu features bar food classics such as wings, burgers and more.