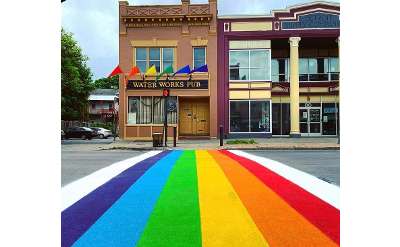 Waterworks Pub
Albany, NY
Waterworks is Albany's number one Gay Local Pub and Dance Club, found at the start of Albany's gay village. Waterworks is the longest-running gay-oriented community bar in Albany. Our motto is Unity.
Rocks
Albany, NY
Albany's Premiere Gay Bar
Oh Bar on Lark
Albany, NY
Oh Bar on Lark is a casual gay bar in Albany, NY, that welcomes everyone, whether you're gay, straight, questioning, or otherwise. Come by for amazing drinks and specials, great bartenders, and one of the best patios around.