Plant-Based Meals Take the Spotlight at These 3 Albany Area Restaurants
One Albany Businessman Shares His Story, Recommends Restaurants
Sponsored by: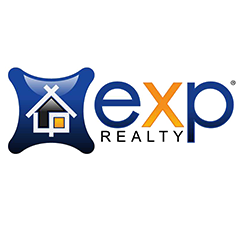 When Brian Brosen and Reginald Monroe of The Capital Team at eXp Realty watched What the Health, a 2017 documentary on Netflix, in February 2020 they both looked at each other before the film was over and said, "We're done with meat."
Many people are interested in cutting down on meat consumption but don't necessarily want to commit to a completely vegetarian or vegan lifestyle - if this is you, you may want to get started on a healthier path with trying some plant-based meals. While your journey into a healthier way of eating may not be as all-consuming as The Capital Team's, thanks to Brosen's suggestions below, we can help get you started with three delicious plant-based menu options to try at local restaurants.
3 Plant-Based Meals, 3 Reputable Restaurants
"Plant-based" generally refers to food that comes from plants and doesn't include (or limits) ingredients like meat, milk, eggs, and honey. Adapting a plant-based diet is one of the best ways to improve health, boost energy, prevent chronic illness, maintain a healthy weight, and lessen your environmental footprint.
If taking on a plant-based diet sounds like a way-too-drastic lifestyle change, start small! Next time you go out to eat try one of these meals instead of a meat-based one:
Arugula Salad at The Hollow
Photo provided
"They have a fantastic variety of vegan and vegetarian menu items - including appetizers and main courses," Brosen said about The Hollow in Albany. "Nearly half their menu is vegan/vegetarian and you simply do not find that many choices in too many places." We're highlighting their Arugula Salad with grilled peaches, fresh mint, baby arugula, citrus saffron mascarpone or vegan mascarpone, and toasted sunflower seeds.
A fresh, simple salad is a perfect way to get into a plant-based lifestyle, but, as Brosen noted there are several other vegetarian and vegan options on the menu, including but not limited to: Reuben with vegan pastrami, seitan wings, fried mozzarella wedges, a vegan burger ("beyond meat" plant protein burger), and more - they even have vegan cornbread and vegan pomme frites!
Bellevue Buffalo Chicken Wrap at Take Two Cafe
Photo provided
Take Two Cafe (previously Square One Cafe) in Schenectady is a vegan coffeehouse that serves up fresh-to-order breakfast and lunch along with a wide selection of pastries and cookies. This cafe's motto is "where vegan meets main street." Check out items like the delicious wrap above that includes crispy buffalo seitan, lettuce, shredded carrots, cheddar, tomato, and buffalo ranch served in a grilled flour tortilla.
"Simply amazing - this restaurant is entirely vegan, and they have such creative, delicious, and varied options that are truly astounding," Brosen said about this plant-based restaurant. "Whether it's for breakfast or lunch, the variety will give everyone the chance to find something that hits the spot."
It's true - their reviews tout families trying vegan food for the first time and everyone loving it, even the kids. As one Google reviewer said, "Took my kids for lunch. . .We are not vegan but we appreciate all good food. The three of us shared two Central Park Club sandwiches with chips and salsa and lemonade. We couldn't finish all of the food, so come hungry!"
Barley Greens Salad at Druthers Brewing Company
Photo provided, credit to Chris Shaw
"Some people may be surprised to see [Druthers Brewing Company] on our list of great vegetarian restaurant choices," Brosen said. "They typically have some fantastic options with Brussels sprouts or broccoli dishes, and they make a superb barley greens salad."
Druthers, a Capital Region favorite that now has locations in Albany, Saratoga, and Schenectady, has come to be known for their craft beer, mac and cheese, chicken wings, and pretzel bites served with a delightful beer cheese. But, they also have four robust salads from the Barley Greens to the Kale Caesar, and all their burgers can have the beef substituted for a house-made black bean and beet veggie patty.
After you've tried a few plant-based meals out at restaurants you might be motivated to start experimenting with recipes at home, like these two guys did:
How 2 Pizza, Wings & Beer Guys Adapted a Plant-Based Lifestyle
Brosen and his partner Reginald (Reggie) Monroe used to go to the same bar every Friday night for pizza, chicken wings, and beer. When they decided to give up the meat they transitioned with "safe" options like a vegetarian pizza, but they have since seriously branched out.
"We don't just eat salads," Brosen told us about the plant-based diet. Brosen has not only found new foods and recipes he loves, but he's uncovered new ways to cook foods he's shied away from in the past. "I used to hate sweet potatoes," he said. "But I learned how to grill them and now I love sweet potatoes." He's always loved chili as another example, so he took on making a vegetarian chili.
Brosen and Monroe switched to plant-based meals in February 2020, so the COVID-19 pandemic followed shortly thereafter. This ended up being something of a blessing in disguise for Brosen and Monroe. With work having slowed down a bit the two had time to try all these new recipes, discover different ways to create meals, and to explore not-yet-visited restaurants in the Albany area and beyond.
Brosen and Monroe are part of The Capital Team at eXp Realty, a community-based Albany organization they've been running for 16 years; the two have been together for 20. They are super selective with the agents they choose to hire and work with, opting for "like-minded tribe members" who are equally as focused on volunteering and engaging with the local region - including supporting our stellar restaurants.