Plant-Based Meals Take the Spotlight at These 3 Albany Area Restaurants
Are you interested in cutting down on meat consumption but don't necessarily want to commit to a completely vegetarian or vegan lifestyle? If so, then you may want to get started on a healthier path by trying some plant-based meals.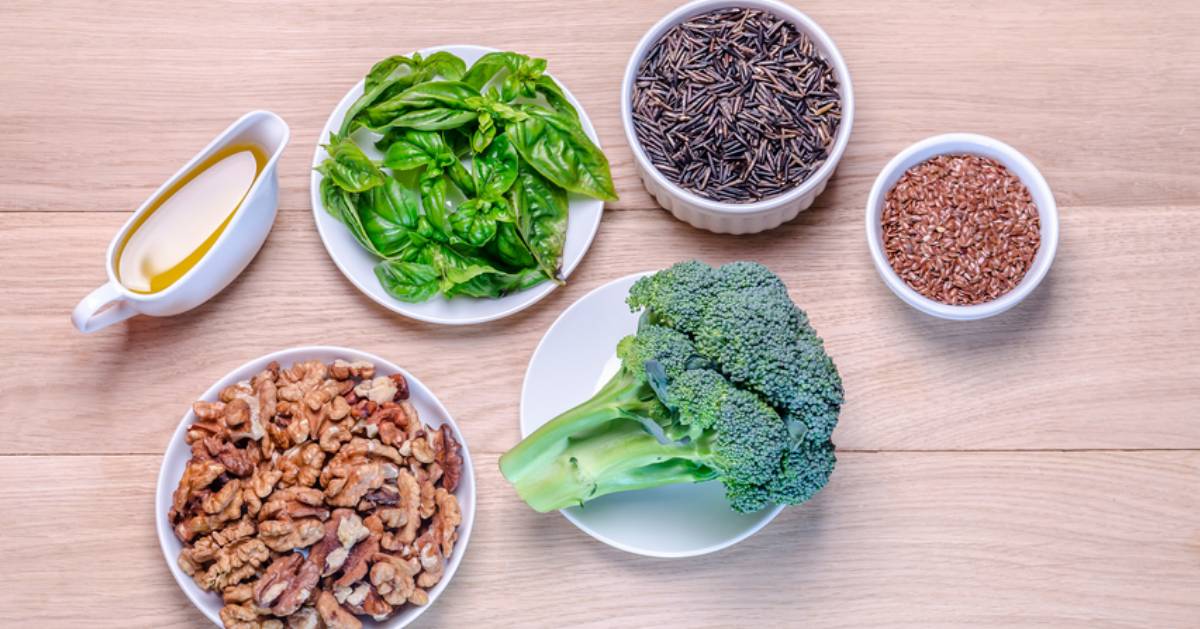 "Plant-based" generally refers to food that comes from plants and doesn't include (or limits) ingredients like meat, milk, eggs, and honey. Adapting a plant-based diet is one of the best ways to improve health, boost energy, prevent chronic illness, maintain a healthy weight, and lessen your environmental footprint.
If taking on a plant-based diet sounds like a way-too-drastic lifestyle change, start small! To help you out, we've highlighted three Albany, NY area restaurants that are known for their plant-based options.
The Hollow Bar + Kitchen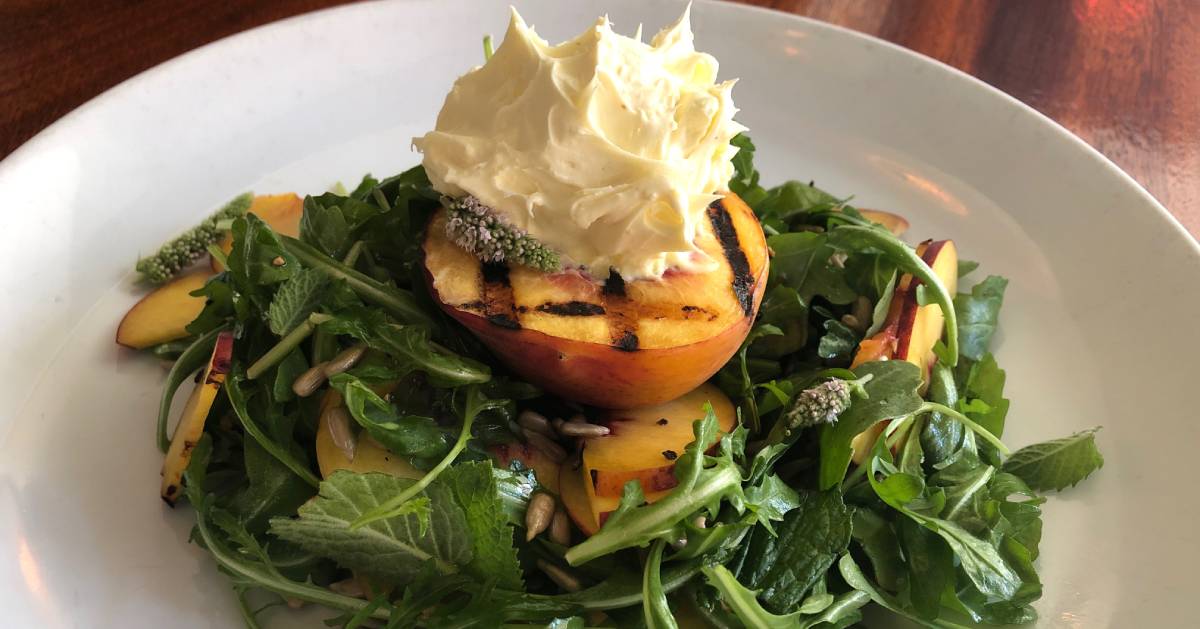 Located in Albany, The Hollow Bar + Kitchen offers a fantastic variety of vegan and vegetarian menu items, including appetizers and main courses. In fact, nearly half of their menu is vegan/vegetarian, with some gluten-free options too.
Although the menu is subject to change, here are some items that we've seen featured before: Buddha Bowl (vegan), Chicken Riggies (vegan), Eggplant Cutlets (vegan), Quesadilla (vegan and vegetarian), 3-Bean Lager Chili (vegan), and more. Be sure to check out the current menu on their website as you plan your next visit to The Hollow.
Take Two Cafe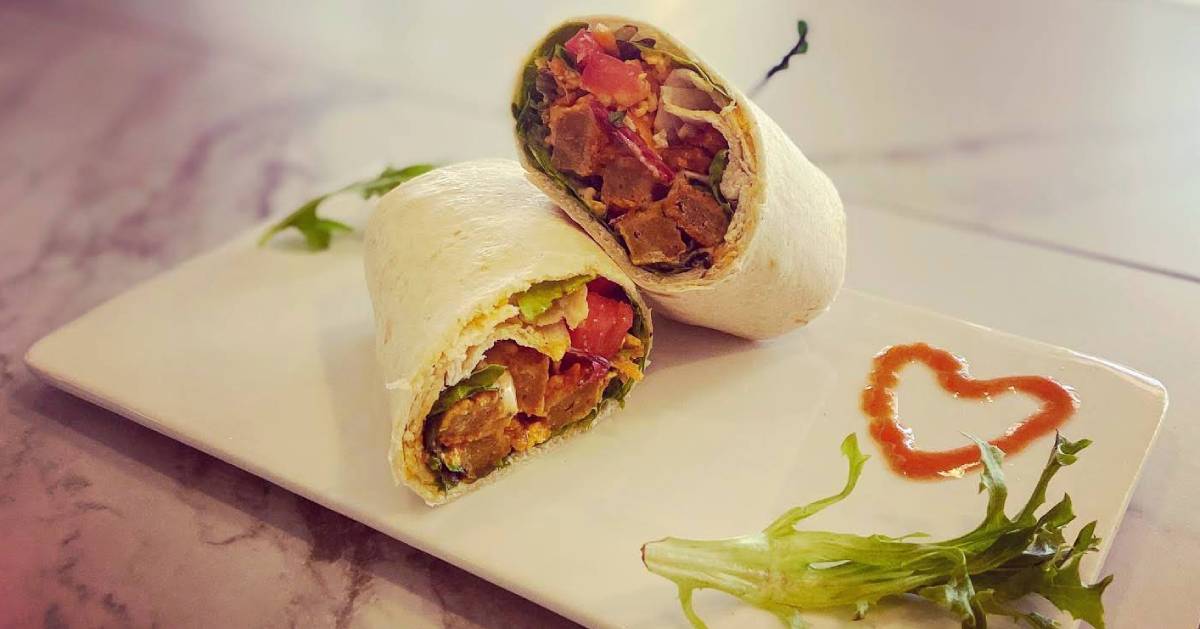 Take Two Cafe (previously Square One Cafe) in Schenectady is a vegan coffeehouse that serves up fresh-to-order breakfast and lunch along with a wide selection of pastries and cookies. This cafe's motto is "where vegan meets main street." Take a look at items like the delicious wrap above (Buffalo Crane) that includes crispy buffalo seitan, lettuce, shredded carrots, cheddar, tomato, and buffalo ranch served in a grilled flour tortilla.
In addition, reviews tout families trying vegan food for the first time and everyone loving it, even the kids. As one Google reviewer said, "Took my kids for lunch. . .We are not vegan but we appreciate all good food. The three of us shared two Central Park Club sandwiches with chips and salsa and lemonade. We couldn't finish all of the food, so come hungry!"
Druthers Brewing Company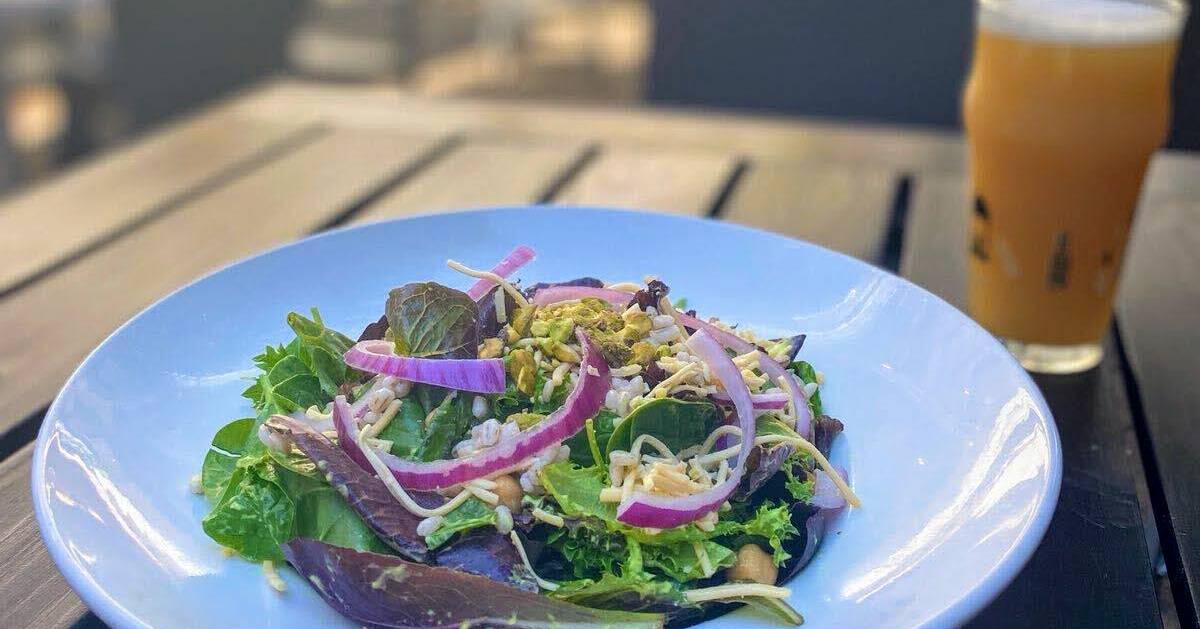 Druthers, a Capital Region favorite with multiple locations, has come to be known for their craft beer, mac and cheese, chicken wings, and pretzel bites served with a delightful beer cheese. However, they also have robust salads, and all their burgers can have the beef substituted for a vegan house-made veggie burger or an Impossible Burger. Or, consider a bowl of vegetarian house macaroni and cheese or a wood-fired pizza without the meat.
Although the menus at Druthers are seasonal, there are always plenty of vegetarian items available.
These are just three of the wide range of local restaurants where you can enjoy plant-based meals. Explore the restaurant scene and try something different!
Learn about vegan and vegetarian restaurants in the area >>