New World Bistro Bar
Albany, NY
Cozy bistro featuring Chef Ric Orlando's global neighborhood cuisine. "Chopped" Champion Chef Ric's menu features sustainable seafood, free range meats, gluten free and vegetarian options. Dinner 7 nights and Sunday Brunch. LOCAL FOOD - LOCAL FUN!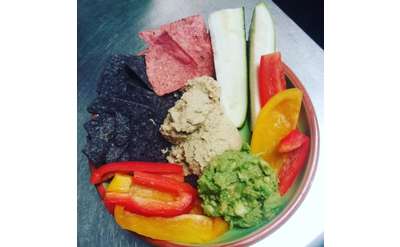 Healthy On Lark
Albany, NY
Enjoy locally-sourced vegetarian & vegan cuisine for lunch and dinner. Breakfast all day. Fresh pressed juices and smoothies vegetarian and dairy free. Try our chickpea burger or vegan BLT. Call ahead for catering and custom juice plans.
Bombers Burrito Bar
Schenectady, NY
Founded in 1997 by Matt Baumgartner on $15,000 on a hand of poker, Bombers Burrito Bar of Schenectady is best known for our famous giant burritos and award-winning wings.
Yono's
Albany, NY
Enjoy a blend of contemporary American cuisine and Indonesian influence at Yono's in Albany. In addition to serving dinner Monday through Saturday, Yono's is also available for weddings and private events.
El Loco Cafe
Albany, NY
Located just outside of historic Washington Park, El Loco provides a warm atmosphere and authentic Mexican food.