8 Capital Region Restaurants With Waterfront Dining Near Albany
If you believe waterfront dining is only for coastal towns, then think again! You can find a number of restaurants situated right on the Hudson River, Mohawk River, and even a beautiful lake you might not have heard of.
Don't discount the Capital Region the next time you're thinking of enjoying a hearty meal or a cocktail with gorgeous waterside views. Below we've highlighted 8 waterfront dining restaurants near Albany.
Note: Outdoor seating is available seasonally
Lakeview Restaurant on Crystal Lake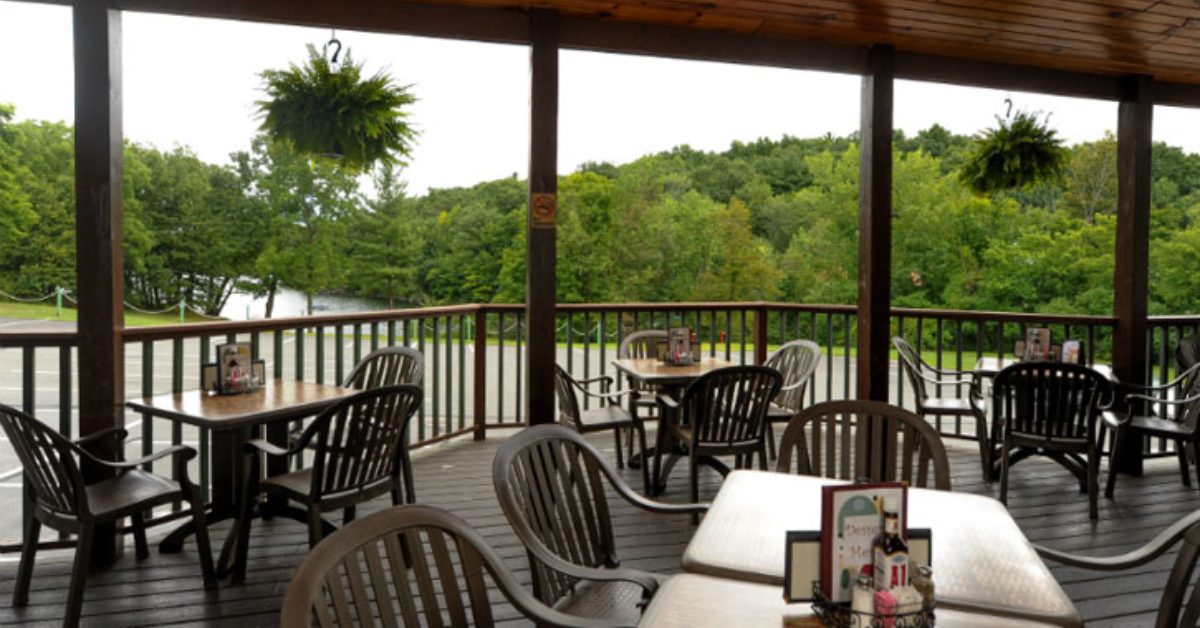 Have you heard of Crystal Lake? This picturesque body of water is located in Averill Park, and you can enjoy the views from the deck at Lakeview on Crystal Lake. The restaurant is housed in a historic building that dates back to the 1800s.
This restaurant is ideal for a family dinner or a casual lunch with a friend. The menu offers a wide variety of dishes to suit nearly everyone - you'll find pizza, prime rib, seafood, sandwiches, soups, and much more.
Brown's Brewing Company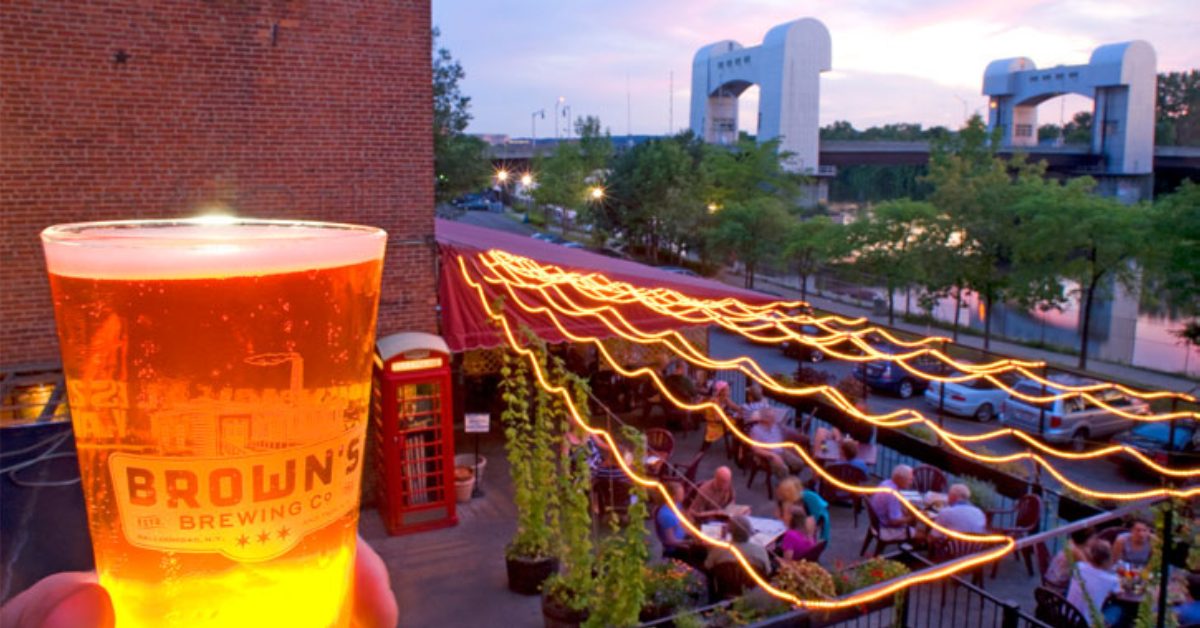 Brown's Brewing Company is a Troy hotspot for delicious, independently brewed beers, fantastic food, and stunning views of the Hudson River. In business since 1993, Brown's Brewing is situated in a former warehouse on River Street and consists of a brewery, taproom, and restaurant, and they're also a hotspot for live music in the summer.
In fact, Brown's Brewing actually gives you two opportunities to enjoy waterfront dining - at their Troy location, and at their second taproom in North Hoosick. The Walloomsac Taproom and Brewery overlooks the Walloomsac River, about an hour away from Albany, close to the Vermont border.
Ryan's Wake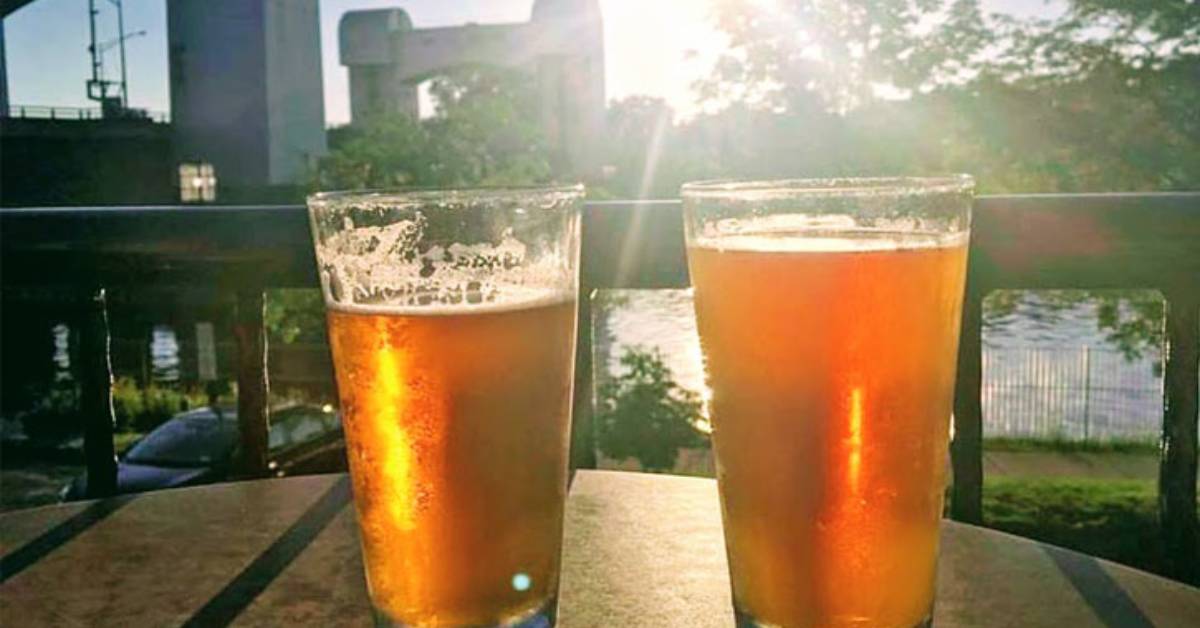 You'll find Ryan's Wake on River Street in Troy, right near Brown's Brewing. They serve up high quality pub food with a variety of burgers, hot dogs, fries, and more. Enjoy a Wake Burger, the shrimp tacos, or their famous chicken teriyaki dinner (a quintessential Capital Region favorite!). Plenty of free parking is available in the lot right next door.
Dinosaur Bar-B-Que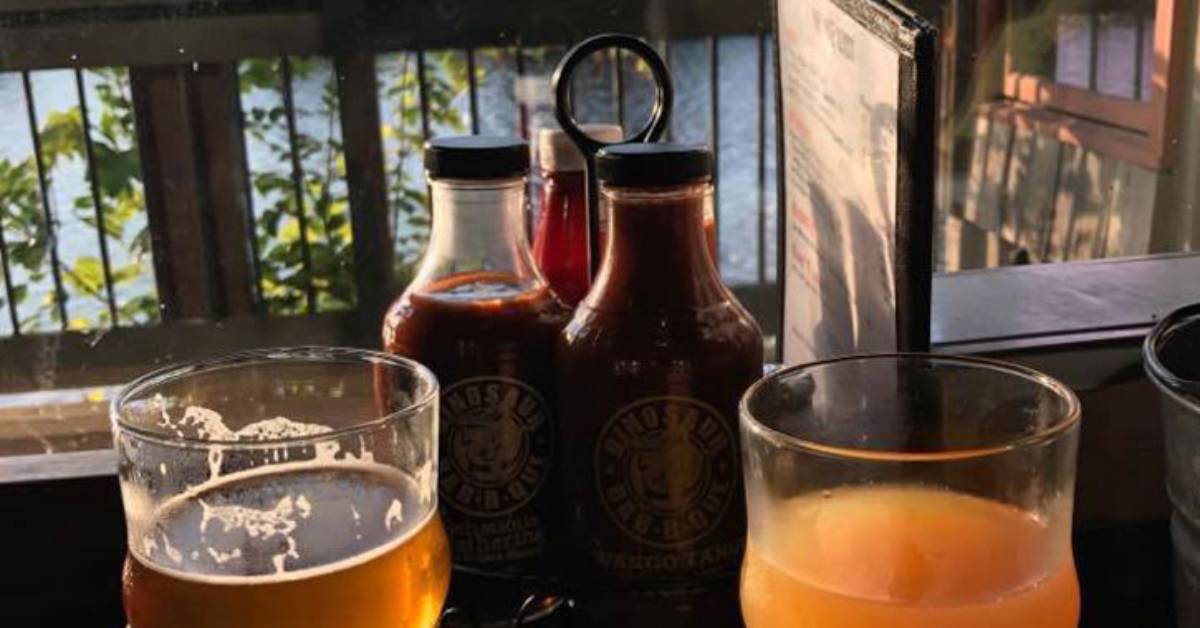 It's right in the name: Dinosaur Bar-B-Que serves up some delicious barbecue! They might be best known for their slow smoked pork ribs, although they have an extensive food menu. You can get tasty sandwiches like barbecue pork and barbecue brisket, as well as a "pick your own combo" option, wherein you can enjoy a combination of pork, brisket, chicken, wings, shrimp, and/or sausage.
Dinosaur Bar-B-Que is located by the Hudson River, right by the Green Island Bridge in Troy. As with Brown's Brewing, they're also one of the best restaurants in the area for not only waterfront dining, but live music as well. Check out their Facebook page for events going on!
Max 410 at The Waters Edge
Max410 at The Waters Edge is situated in the oldest building in Glenville, about 30 minutes from Albany, and it overlooks the beautiful Mohawk River. They pride themselves on exceptional service in addition to offering one of the best waterfront dining locations in the area.
You can enjoy everything from fresh seafood to NY strip steak to prime rib melts and more. They also offer a gluten-free menu, and vegan cheese is available for a number of dishes, making this a really versatile restaurant with tastes to please any palate.
Yanni's Too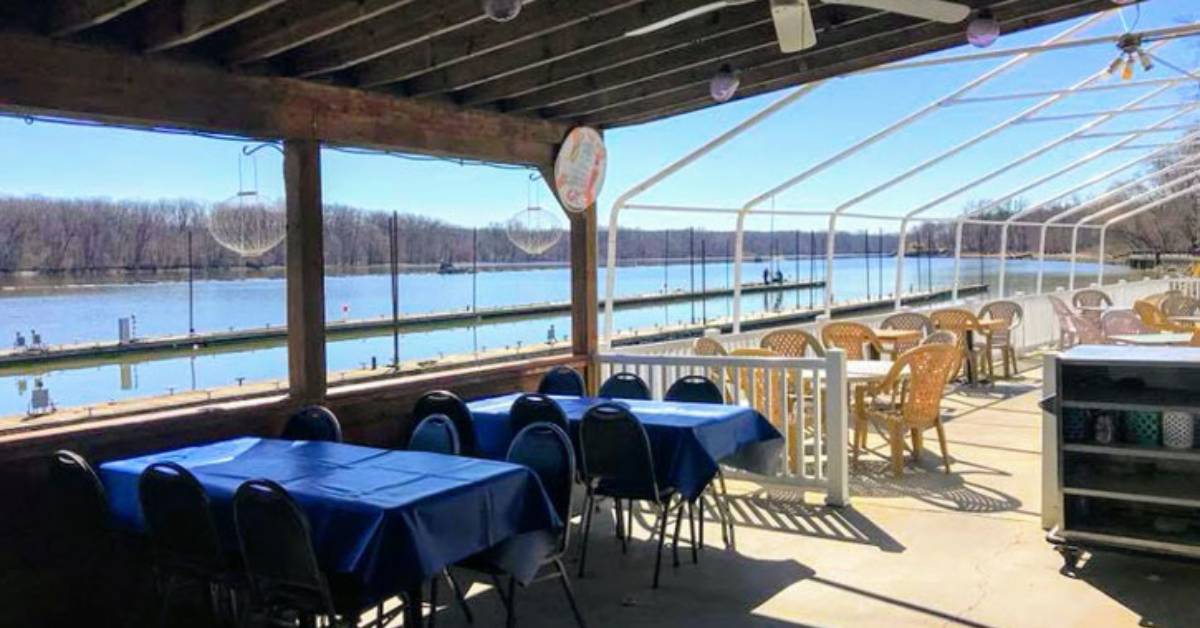 There is just something special about eating seafood outdoors by the water. If this sounds good to you, make a plan to stop by Yanni's Too, which is located right on the Hudson River in Coeymans, a little over 20 minutes from Albany. They're known for having some of the best seafood in the Capital Region, particularly the calamari.
Not a seafood lover? They're also touted for their amazing pub grub and burgers. Or, simply enjoy a cocktail by the water.
Boathouse Grille
Boathouse Grille is located on the Hudson River in New Baltimore, less than half an hour from Albany. They serve casual and delicious fare in an absolutely gorgeous setting. Think roasted vegetable pizza, fish tacos, build-your-own burgers, and those aren't even the entrées! Main meals include fish and chips, pan seared salmon, southwest chicken, and more.
Sea Smoke Waterfront Grill
This neat spot is located in the heart of Troy, on an island! Sea Smoke Waterfront Grill is situated on Starbuck Island, providing incredible waterfront views and delicious fare. In addition to their main menu, which features items like house-made lobster ravioli, calamari, and a raw bar selection, they also have a vegetarian and vegan menu. Whether you're planning a romantic date or a fun night out with friends, this spot caters to it all.