Tips for Beginner Birdwatchers in the Albany Area
If you're new to birding in Albany we've got the tips for you on what you'll need to get started, local events to check out and groups to connect with, and tips for birding while hiking.
Jump to: Supplies | Events & Groups | Tips for the Trails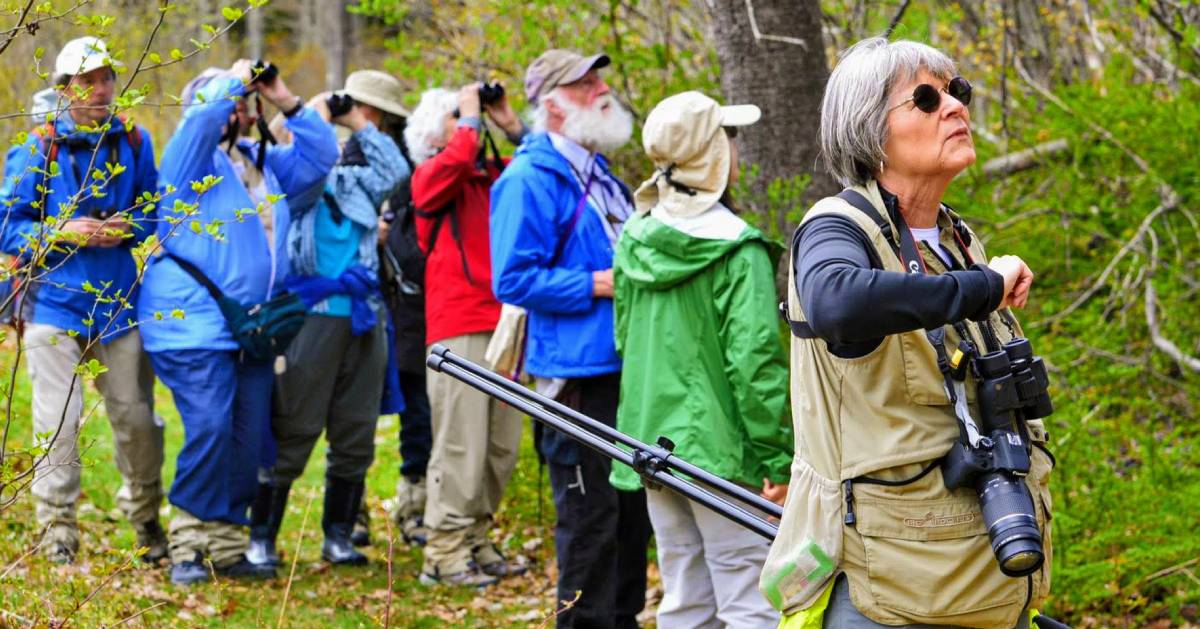 Getting Started - What You Need
You can birdwatch right from your kitchen window into your backyard if you want to, so you don't need much! But, if birding is a hobby you want to get into and make the most of, there are some supplies that will enhance the experience.
Binoculars & Spotting Scopes
Binoculars have become available at lower and lower prices in recent years, although it may be worth investing in a decent pair that gives you the best images (and has a lifetime warranty). Two reputable models are Nikon Monarch and Leupold Yosemite. A spotting scope is not cheap, but this portable and high-powered telescope is a vital tool that will help you identify bird species by narrowing in on key details.
Where to get it: Best Buy in Crossgates carries binoculars, and you can order a spotting scope through their website. Check their inventory ahead of time through their website or by calling ahead.
Field Guides & Apps
There are several excellent field guides for birders that can help you identify what you're looking at - and what to keep a lookout for. We suggest Birds of New York, National Audubon Society Field Guide to North American Birds: Eastern Region, or The Sibley Guide to Birds. You can also check out birding apps, some of which are free, like the Audubon Bird Guide App.
Where to get it: Barnes & Noble in Colonie Center has an entire nature section where you'll find field guides, and the staff can help you order anything they don't have in stock. Of course, you can order online yourself too, but we recommend checking them out in person so you can see what will work best for you.
Bird Feeders & Bird Baths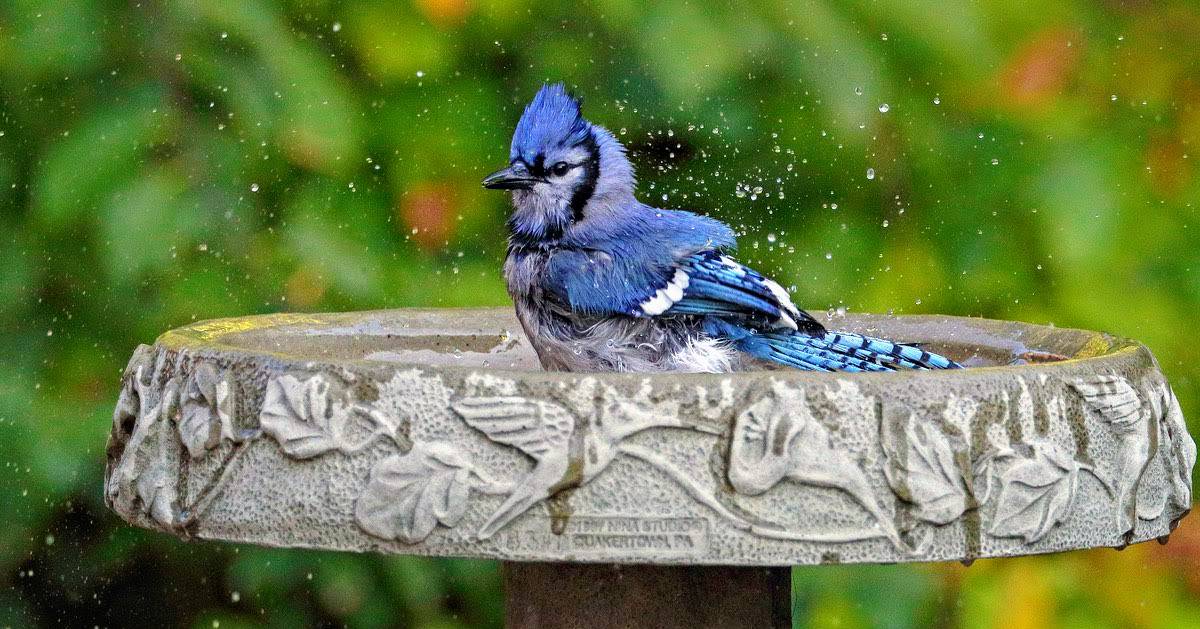 There's no better way to bring the birds to you then to have bird feeders and bird baths in your yard. A black-oil sunflower feeder is a good one to start with (attracts cardinals, jays, chickadees, etc.), along with a suet feeder in the winter (attracts Pileated woodpeckers, wrens, warblers) and a hummingbird feeder in the summer.
Bird baths attract all birds! Keep the water to two inches or less, and place it in a sunny spot but close to trees or shrubs. Remember that birds need fresh water in the winter too, and we have long winters here in Albany. Keep the water from freezing by purchasing a bird bath with a darker surface, floating a small ball in the bath (the wind will blow it across the surface to break the ice), or you could add an outdoor-rated immersion heater (this requires a nearby outlet but is easy to use).
Where to get it: You'll find bird feeders and bird baths at any Wal-Mart or Home Depot. You can also find them at local nurseries or garden centers (we recommend Sunnyside Gardens in Saratoga for bird baths), or at Wild Birds Unlimited, also in Saratoga.
Birding Events & Groups in the Albany Area
As with getting into any hobby, it's smart to start out with people who know what they're doing. While it can be relaxing to birdwatch solo, it is a social activity and the best way to learn is from other birders.
Keep an eye out for bird walks and bird events in the region that take place at local birding hotspots. The Albany Pine Bush Preserve, Thacher Park, and Dyken Pond Environmental Education Center all host birding events like a hawk watch or a woodcock walk. You could also connect with a local birding group like the Hudson-Mohawk Bird Club or the Audubon Society of the Capital Region, each of which hosts their own bird walks and events.
View the Pine Bush Preserve's calendar for upcoming events »
5 Tips for the Trails - Birding While Hiking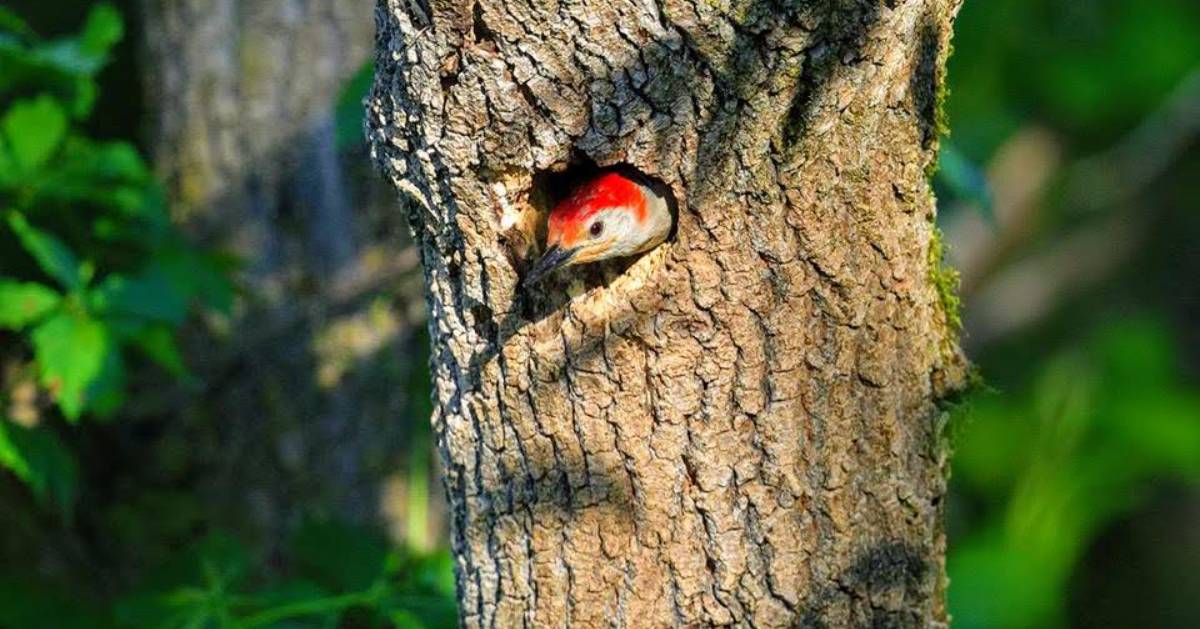 Birding and hiking go together like binoculars and a spotting scope! If you're planning on birding while out on the trails there are a few things to keep in mind:
1) Slow down. Don't be concerned with covering a lot of distance like you might otherwise be. You need to be walking at a slower pace in order to best catch the flap of wings in your peripheral vision or a rustling behind some bushes.
2) Be aware of where you're going. Don't trespass on private land and if you're going out into the backcountry (if you end up branching out to hike in the Adirondacks or Catskills, for instance), bring a friend with you and/or let someone know where you're going and when you plan to return.
3) Be watchful of bugs and other wildlife. Protect yourself against ticks and mosquitoes with long clothes and bug spray with DEET. If you're going beyond a local park or preserve and into backcountry be mindful of larger predators.
4) Stay fed, hydrated, and rest often. Bring snacks with you like trail mix or berries and drink plenty of water as you're out and about.
5) Have what you need if you're going off the grid. Many of us enjoy losing the technology when going out in nature. If this is you, make sure you have a physical map, a compass, or anything else you need to return safely - perhaps bring your phone with you in case you need it, but keep it turned off. Also, the birding app BirdsEye has offline capabilities and checklists that can make going off the grid easier.
Check out more info from the DEC on how to properly prepare for a hike »
Sources:
AllAboutBirds.org: Binoculars and Beyond: Nine Tips for Beginning Bird Watchers
BirdsEyeBirding.com: Adventuring While Birding: Safety Tips for Backcountry Travels
NPS.gov: Birding for Beginners