Head East for 10 Fun & Fantastic Things to Do 90 Minutes or Less From Albany, NY
Looking for fun things to do close to Albany? Itching to explore places you haven't been to? Want to take a quick day trip with family or friends? Albany is not far from the Massachusetts border, and Western Mass is filled with aerial adventure parks, remarkable museums, and more.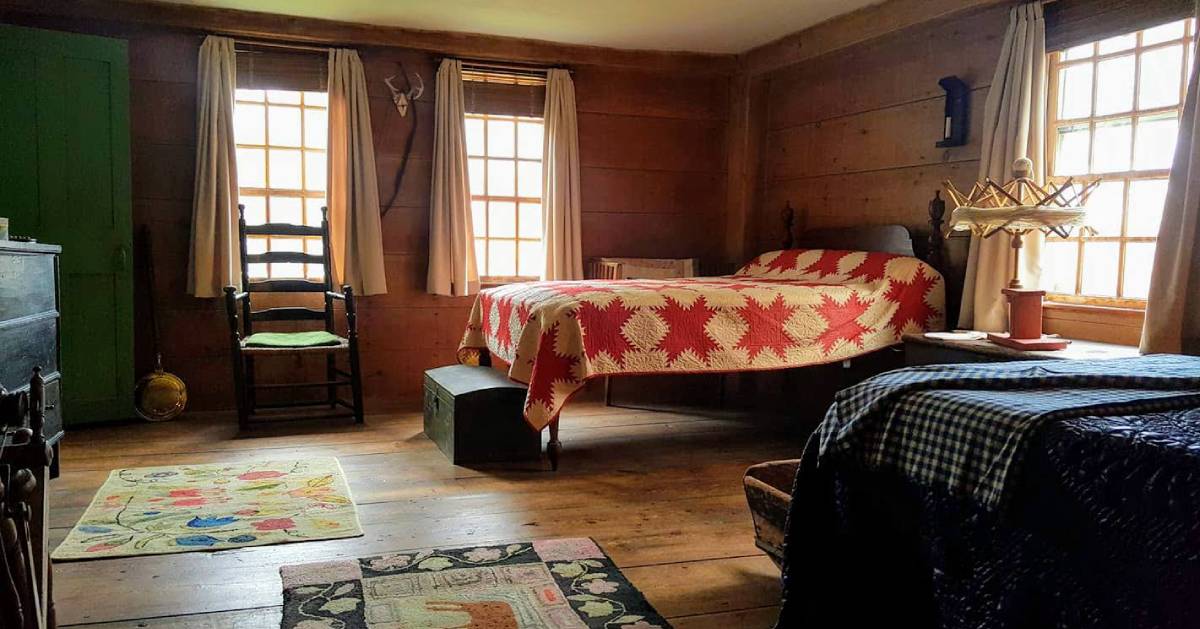 The Bidwell House Museum is a historic house and museum of art in Monterey, about an hour from Albany. Antiques from Native Americans and those who lived in the Berkshires centuries ago fill the restored 1700s house. You can expect to see a wide collection of authentic period pieces, including quilts, needlework, china, baskets, furniture, and more.
The property includes 192 acres of gardens, woods, and trails. The grounds are open to the public year-round for hiking, snowshoeing, and cross-country skiing. The museum is open and house tours are typically offered from Memorial Day through October.
Inspire a Love of Reading With Your Kids at The Eric Carle Museum of Picture Book Art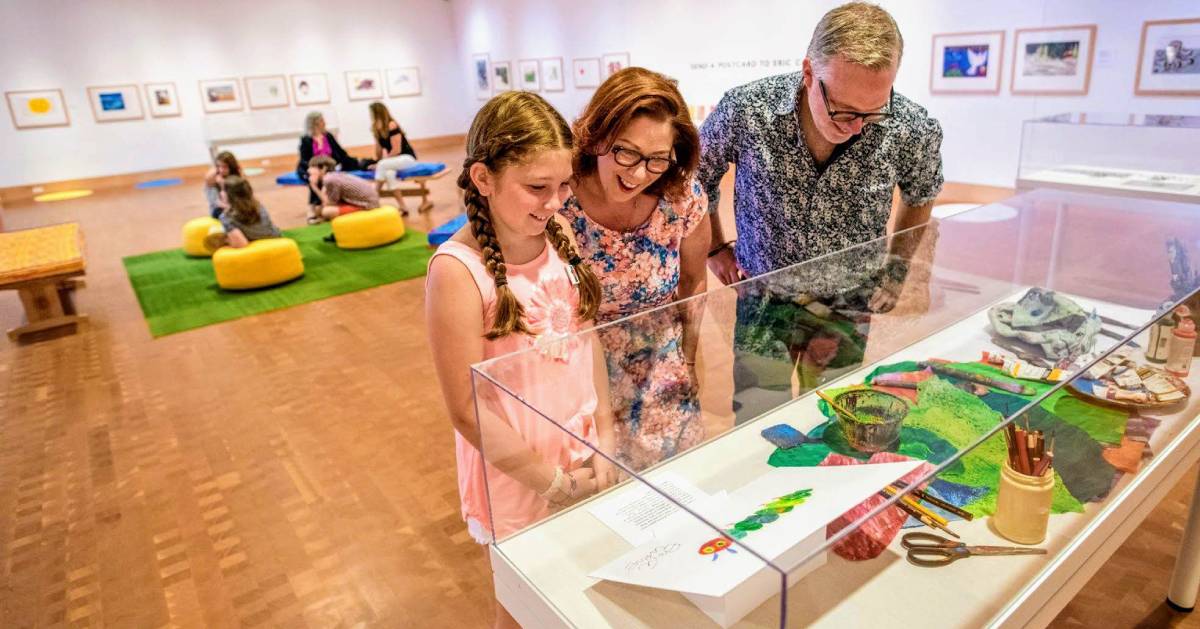 You haven't experienced The Very Hungry Caterpillar like this before! The Eric Carle Museum of Picture Book Art, named for the author of the popular kid's book, is a nonprofit organization dedicated to promoting a love of art and reading. This colorful, eye-catching museum boasts 7,300 illustrations in the permanent collection, three art galleries, an art studio, a theater, and more, including educational programs.
While Eric Carle is celebrated, the museum also highlights other children's book authors and illustrators. The Eric Carle Museum is in Amherst, about 90 minutes from Albany.
Explore History, Science, Art & Dr. Seuss at the Springfield Museums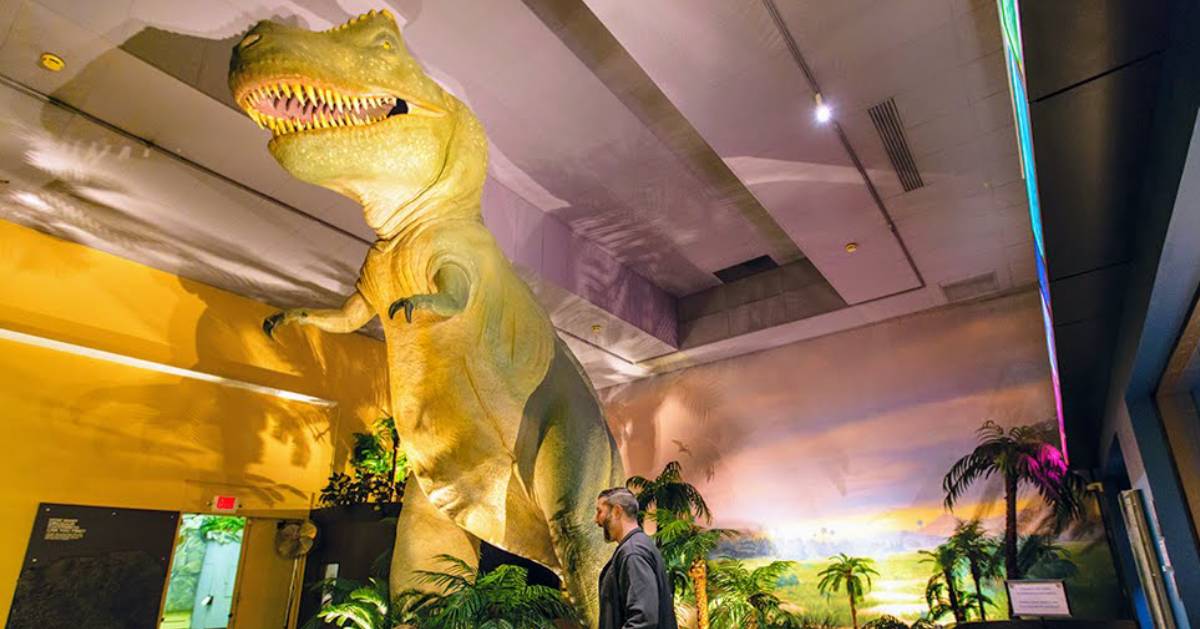 You can visit five museums for one admission price at the Springfield Museums, 90 minutes from Albany! The Springfield Science Museum, the Lyman and Merrie Wood Museum of Springfield History, the George Walter Vincent Smith Art Museum, the Michele and Donald D'Amour Museum of Fine Arts, and the Amazing World of Dr. Seuss Museum, which includes a sculpture garden, all make up the "quadrangle."
All the museums are in close proximity to one another and you can walk from one to the next. Visit live animals and check out dinosaur displays at the science museum; see a massive collection of American, Asian, and European creations at the art museums; and learn about the history of the Connecticut River Valley at the history museum.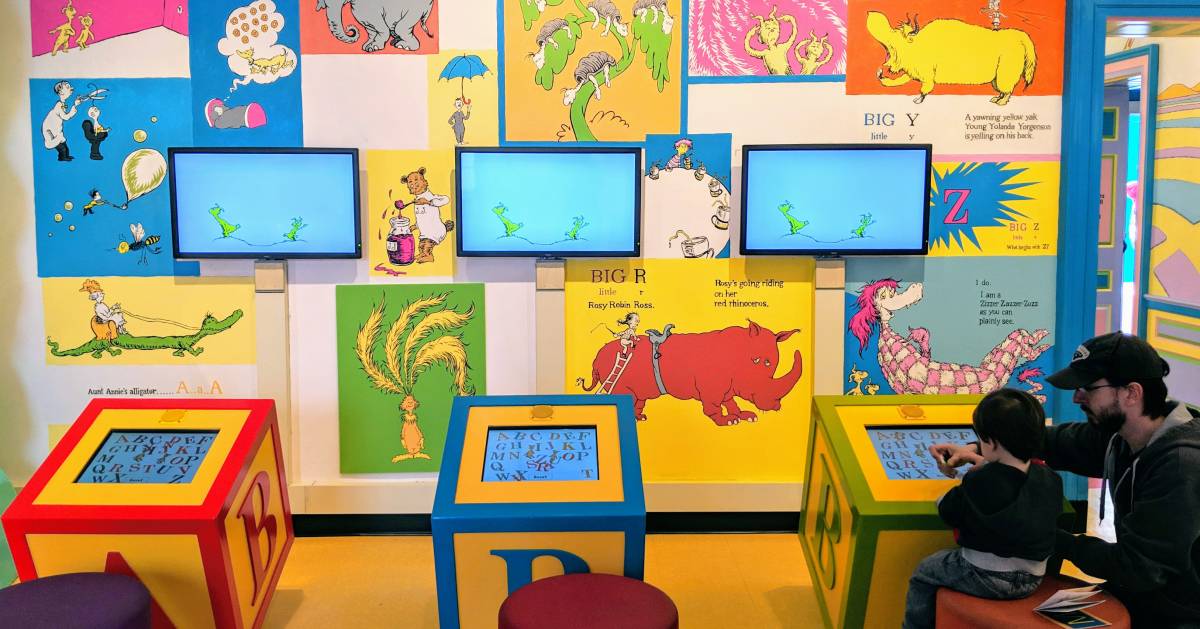 Springfield's newest museum is the Amazing World of Dr. Seuss, established in 2017. Find fun, bright, interactive exhibits on the first floor like a giant marble maze, a Seuss bakery, and a Lorax recycling game. On the second floor you'll find items and memorabilia Dr. Seuss himself owned and used.
Embrace All Forms of Art & Music at MASS MoCA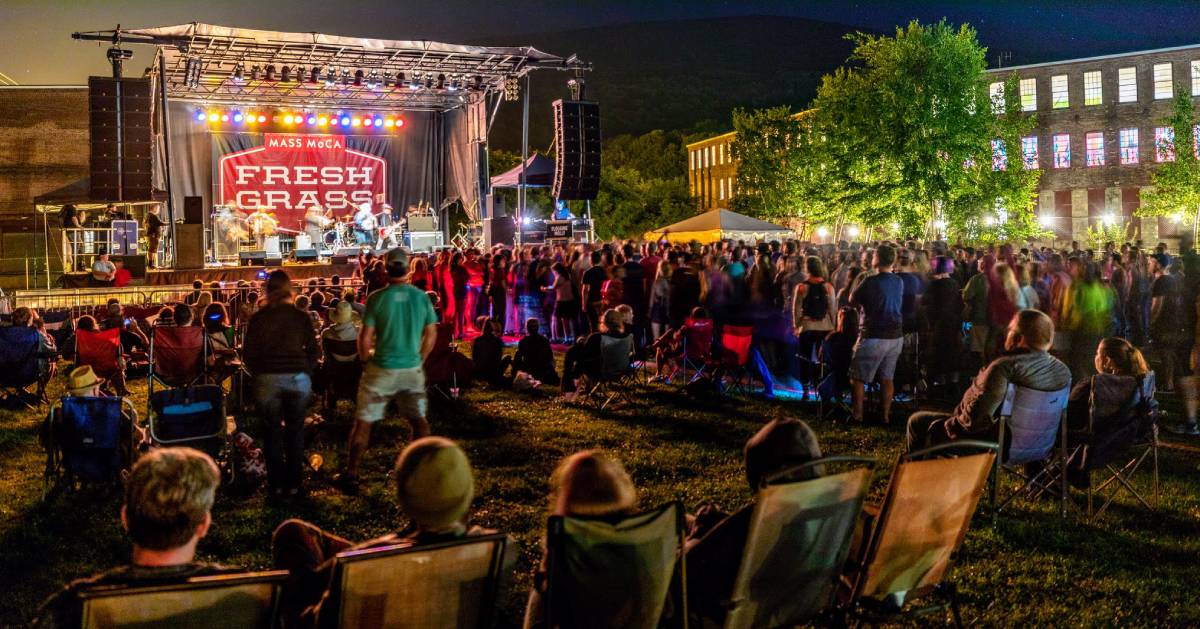 MASS MoCA is one of the largest centers for contemporary visual art and performing arts in the country. Music, dance, film, photography, painting - they have it all! They're especially known for their large-scale exhibitions, boundary-crossing works of art, and performing arts - they host over 75 performances a year, including the FreshGrass Festival, a massive three-day event that takes place each September.
In addition to the exhibits and performances the campus has cafes, a restaurant, ice cream, a microbrewery, and an ice skating rink. Come to North Adams, just about an hour away from Albany, to experience all this innovative center has to offer.
Dive Into a World of Iconic Illustrations & Paintings at the Norman Rockwell Museum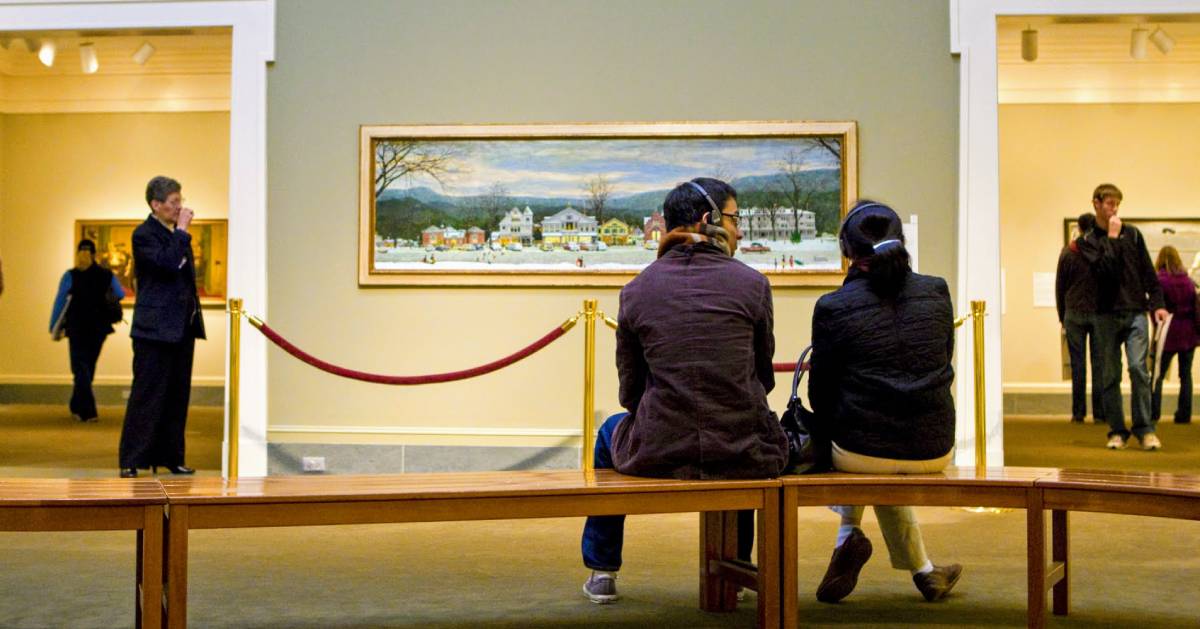 The Norman Rockwell Museum has this quote from the artist on their site: "Without thinking too much about it in specific terms, I was showing the America I knew and observed to others who might not have noticed." Indeed, Norman Rockwell is known for his distinct depictions of everyday American life. His paintings exude a specific style that is instantly recognizable by many Americans. The Norman Rockwell Museum preserves, studies, and shares with the world the art and life of this hugely popular artist.
The museum is in Stockbridge, about 45 minutes from Albany, where Norman Rockwell lived for the last 25 years of his life. His painting Home for Christmas, shown above, depicts Stockbridge and has come to represent Christmas in America. The Norman Rockwell Museum houses the most significant collection of the painter's work on the planet, including original artwork, his studio, personal memorabilia, and more.
Experience a Wide Variety of European and American Art at The Clark Art Institute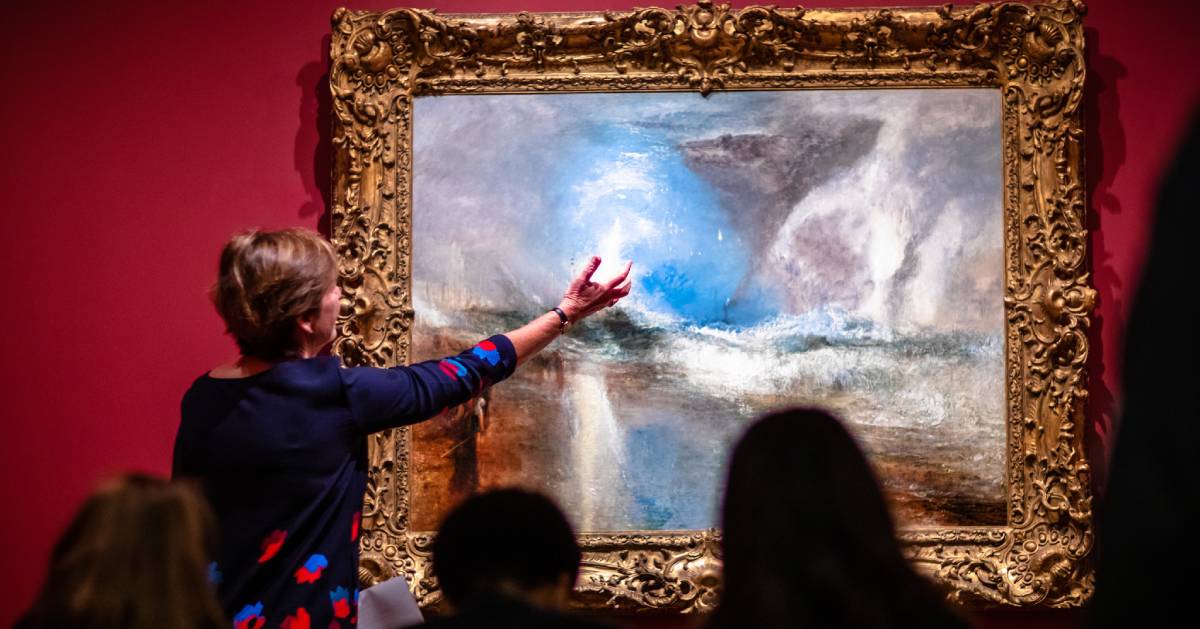 Art, history, education, and research come together at the renowned Clark Art Institute. The permanent collection houses paintings, sculptures, European and American decorative arts, photography, and more. The Clark is one of the most well-known art museums in the country, but it's also a significant center of educational programs and outreach, and has an impressive art research library with over 275,000 volumes in over 65 languages.
Guests especially love the 19th century French paintings collection, with works from celebrated artists like Claude Monet and Pierre-Auguste Renoir. Located an hour from Albany in Williamstown, the Clark is surrounded by 140 acres of meadows, forests, and mountain vistas. They offer free use of snowshoes in the winter, so you can enjoy the gorgeous surroundings of the museum all year long.
Swing High From the Treetops at Ramblewild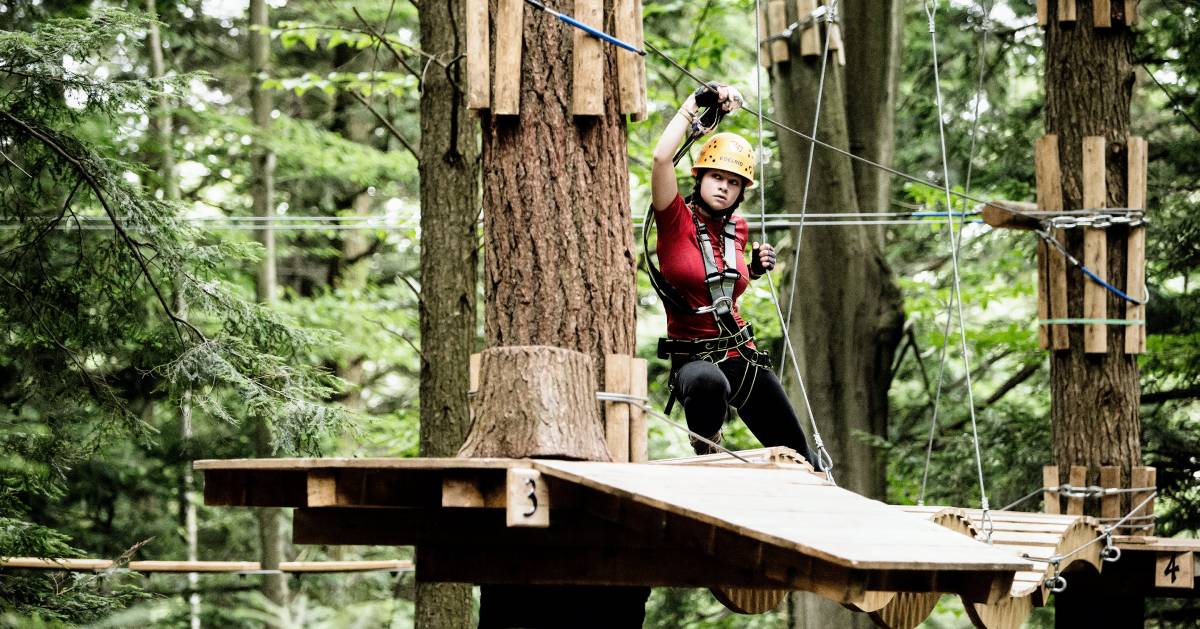 If you were the kind of child who loved climbing trees and maybe even had a treehouse, Ramblewild has the ultimate adventure for you! Their tree-to-tree adventure park in Lanesborough is about 45 minutes away from Albany. In addition to the aerial park they have a low ropes course, 30 miles of walking and hiking trails, and in the winter they offer snowshoeing.
The treetop park spans 10+ acres and has a ravine with a 200-foot suspension bridge over it. The focal point of the park is a wooden platform about 10 feet up from the ground which is the starting point for their eight aerial obstacle courses.
Discover the Fascinating Culture of the Shakers at Hancock Shaker Village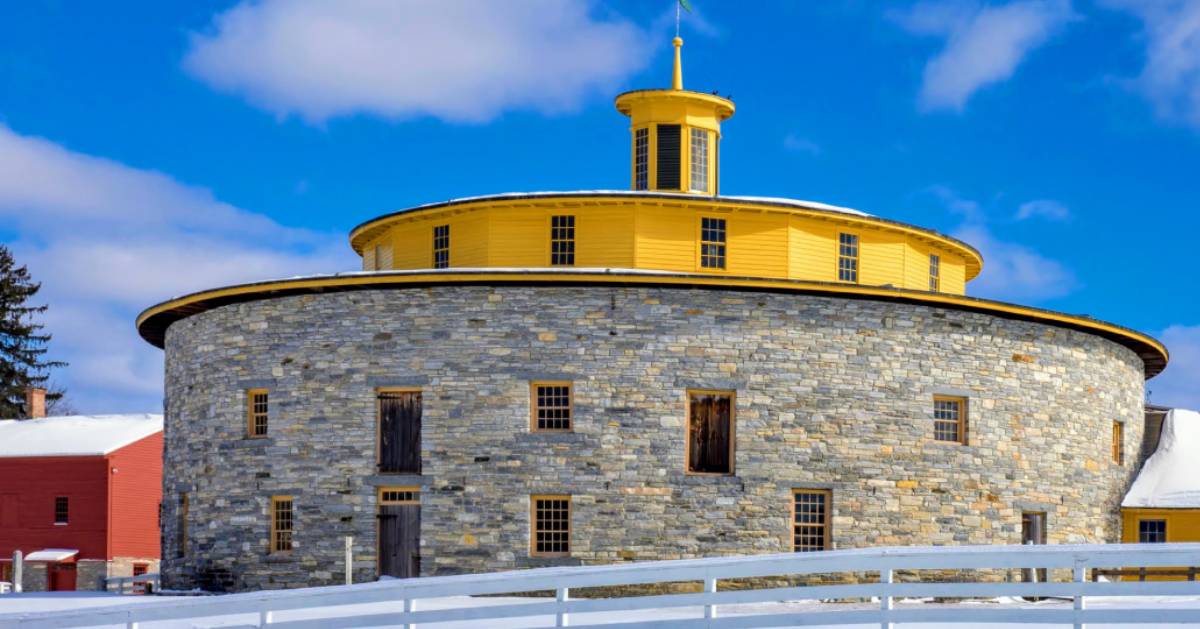 Have you heard of the Shakers? They got their name because of the trembling, whirling, and shaking they engaged in during ecstatic worship services and they're considered to be one of the most fascinating religious and social movements in American history. More than 300 Shakers lived at the Hancock during the mid-1800s.
Hancock Shaker Village, about 45 minutes from Albany in Pittsfield, has the largest documented collection of Shaker artifacts available to the public at an original restored Shaker site. The living history museum comprises 20 authentic buildings and a working farm and gardens in addition to over 20,000 items.
Coast, Raft, Bike, Zipline & Ski at Berkshire East Mountain Resort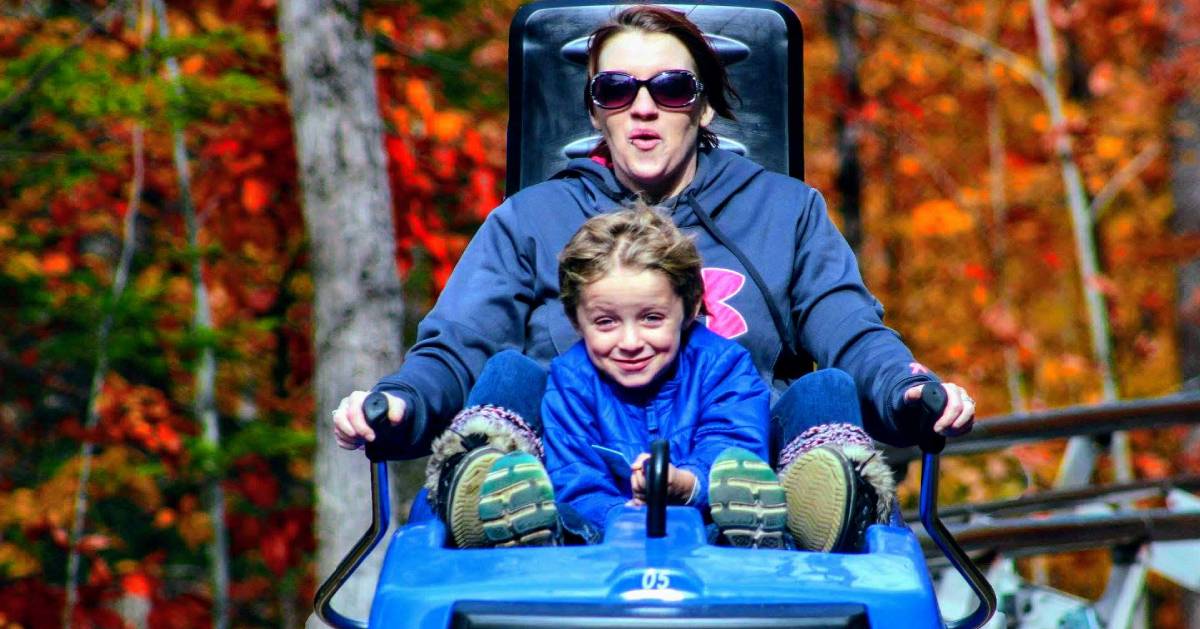 Berkshire East Mountain Resort has dozens of trails for skiing and snowboarding and an entire snowtubing park. They're the first ski area in the world to generate 100% of their power from on-site renewable energy. Although known for their green efforts and incredible skiing terrain on 45 trails, the outdoor fun and adventures continue all year long.
There are ziplines, an aerial adventure park, whitewater rafting, the Thunderbolt Mountain Coaster, the Thunder Mountain Bike Park, and more. Everything they offer goes above and beyond: the zipline canopy tours have some of the longest ziplines on the planet, the mountain coaster has a braking system that allows guests to slow down or speed up as they wish, and trained instructors are ready to assist any level rider in the bike park. This four-season resort is in Charlemont, about 90 minutes from Albany.
Whether you're looking to find fun things to do near Albany with your family or a group of friends, Western Massachusetts has something for everyone, from history to art to outdoor attractions. The next time you want to try something new, head east!
For when you're sticking around Albany, check out more ideas for things to do at the link below: