Enjoy These Albany Area Walking Trails & Strolling Spots
Find Favorite Places to Walk in Albany: Parks, the Plaza & More
Want to get outdoors and stay moving, but don't necessarily want to commit to a hike up a mountain? We've rounded up our favorite places to walk in and near Albany that offer mostly flat, easy trails or paths. What would you add to the list?
Washington Park: A 2.5-Mile Loop in an 81-Acre, Centrally-Located Park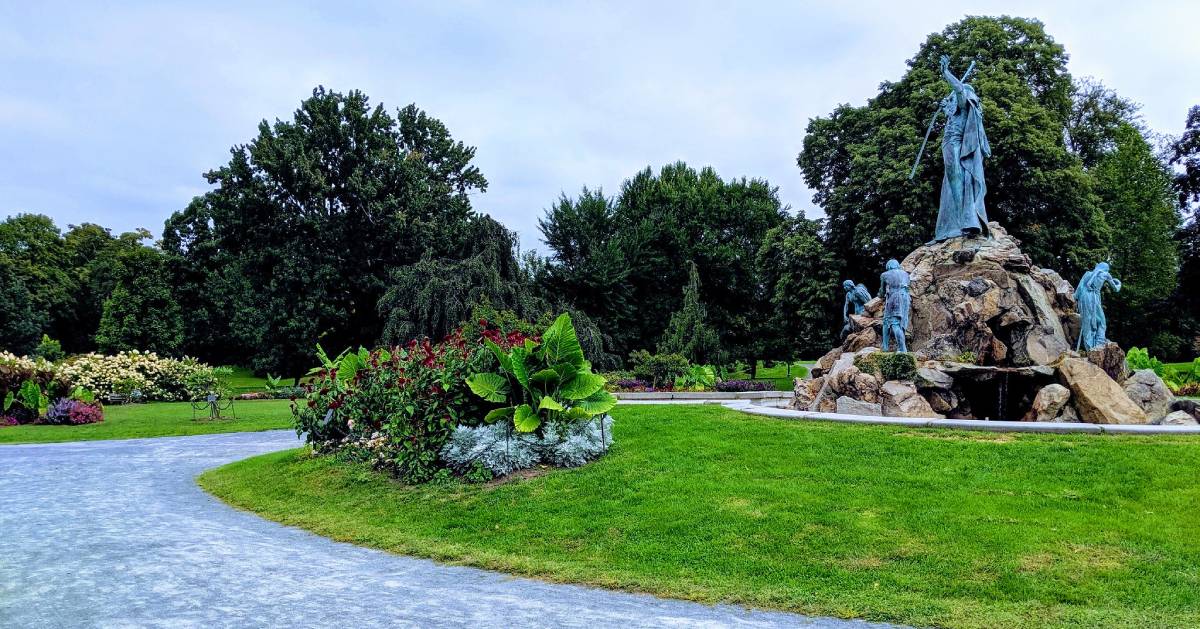 Washington Park in the center of Albany offers a 2.5-mile walking loop through this historic park that has been open to the public since 1871 and includes tennis courts, basketball courts, a playground, a skate park, and a lake house/amphiteather. It's also home to one of Albany's most popular annual events, the Tulip Festival, so if you're visiting at during the spring make sure to stop and smell the tulips.
Some attractions to check out along the way: the footbridge that goes over the lake and was constructed in 1875, the lake house that has been looking over the lake since 1929 (rebuilt from the original), and the many monuments, including King Memorial Fountain pictured above. There are numerous benches in the park so you can stop and take a breather.
Empire State Plaza: Stunning Architecture & Art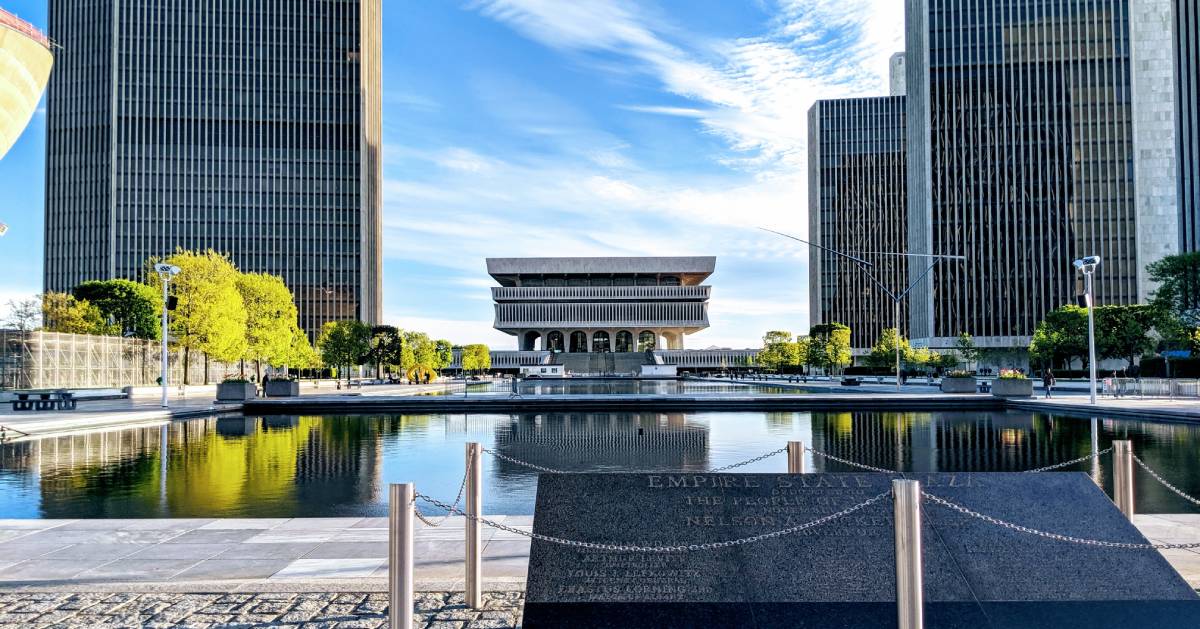 The Governor Nelson A. Rockefeller Empire State Plaza - Empire State Plaza to most - is home to The Egg, the Corning Tower, the Capitol, and the New York State Museum. But there's also a large pond, art pieces, memorials, and more to enjoy as you walk around the property.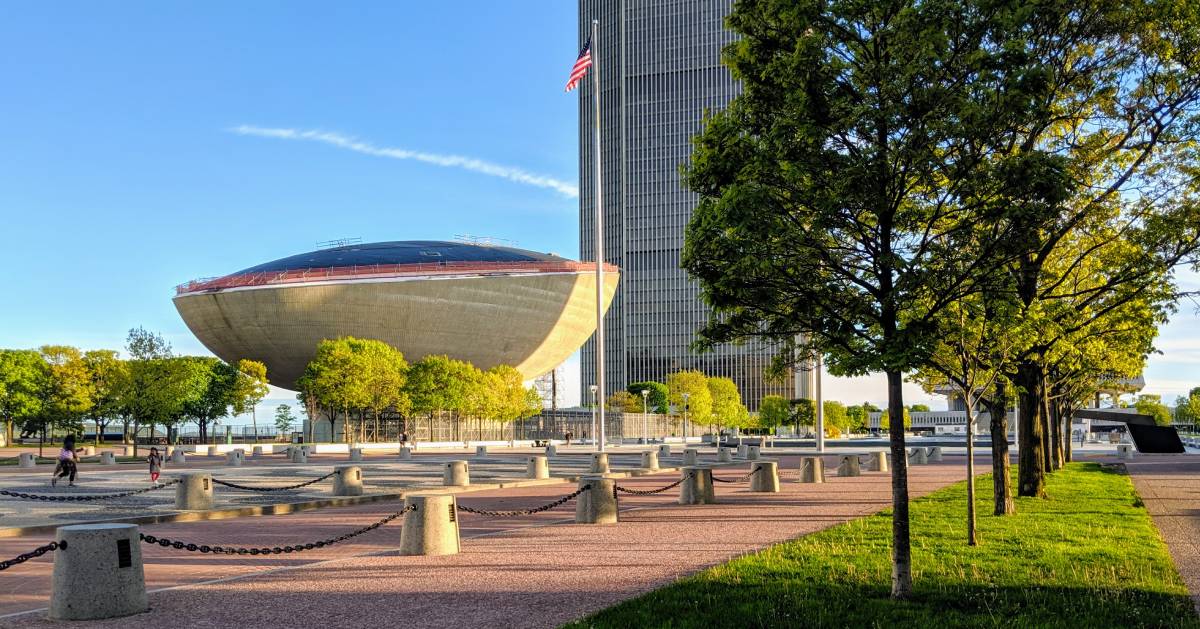 The Plaza hosts many events throughout the year, including Summer at the Plaza and the Empire "Skate" Plaza. There are also concerts, craft shows, food festivals, a farmers market, and more, so you can time your walk with exciting happenings, or simply choose a day when you're likely to have this gorgeous area to yourself.
SUNY Albany: Several Trails Options & A Historic Pond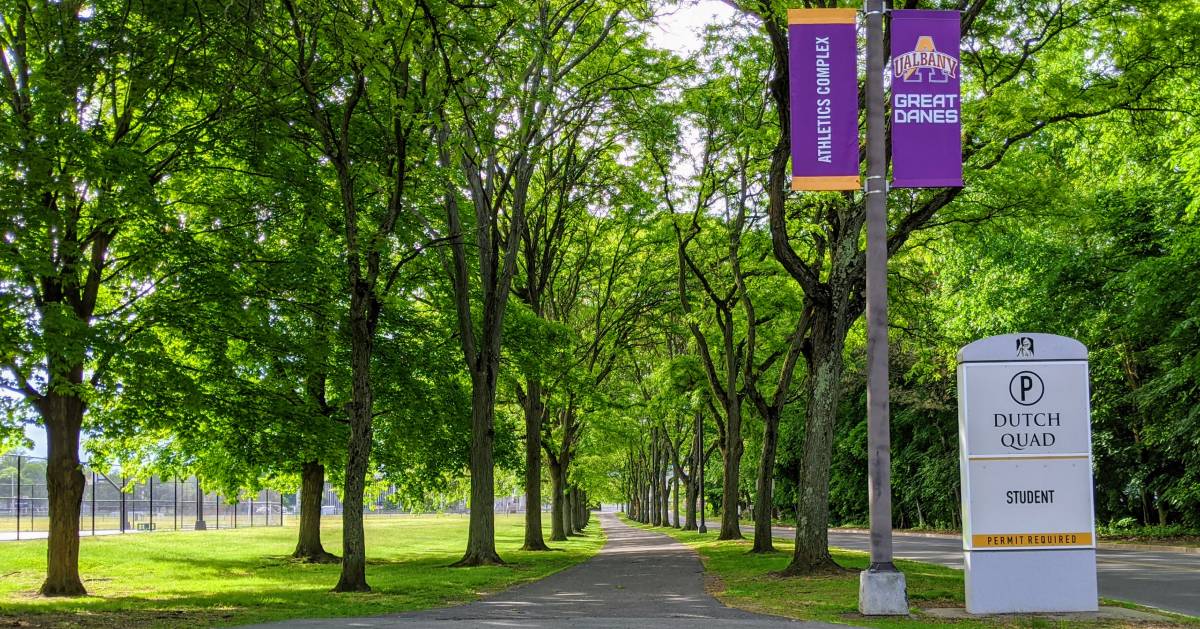 Did you know? There are several pedestrian and bike paths at SUNY Albany, including one-mile loops, two-mile loops, and a 5K loop. These are multi-use trails, with no motorized vehicles allowed, and animals must be on leashes.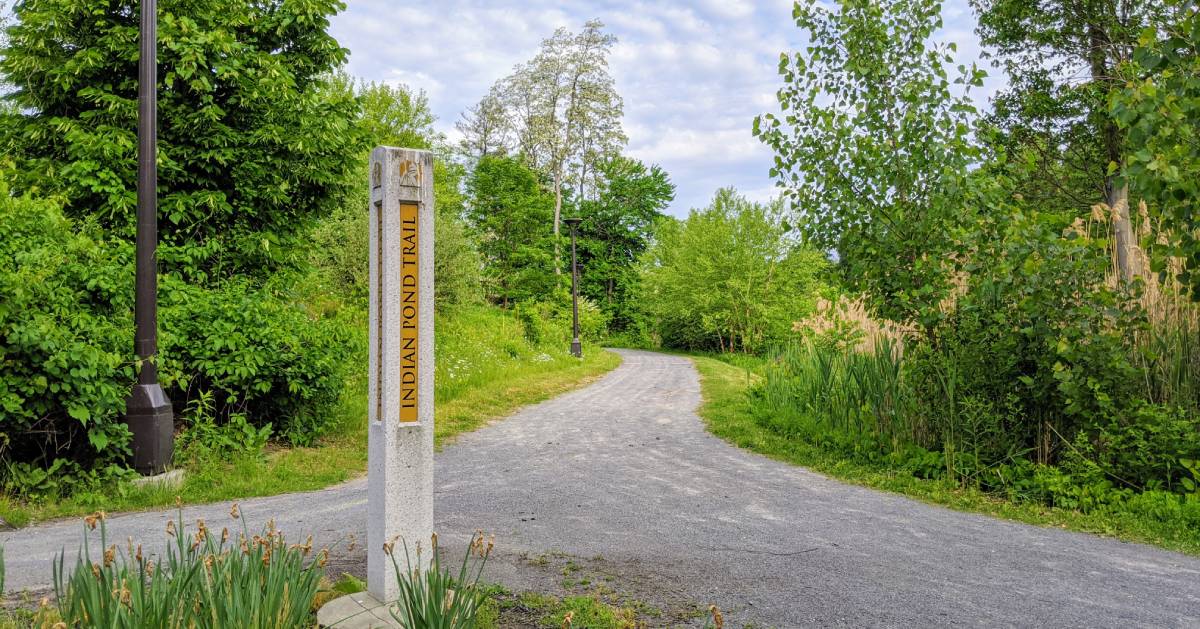 There are walking trails situated around Indian Pond, once a significant feature for stormwater management that drained runoff during a major rainfall event. The Indian Pond Outer Loop is a little over half a mile.
Bonus: Stuyvesant Plaza is also an excellent walking area and it's right by SUNY Albany. Stroll among the boutique shops, cafes, and restaurants and windowshop, peoplewatch, or just get some exercise in. The ambience of the individual stores almost makes you feel like you're walking through a quaint village.
Six Mile Waterworks Park: Walking Trails by the Highway & A Stocked Lake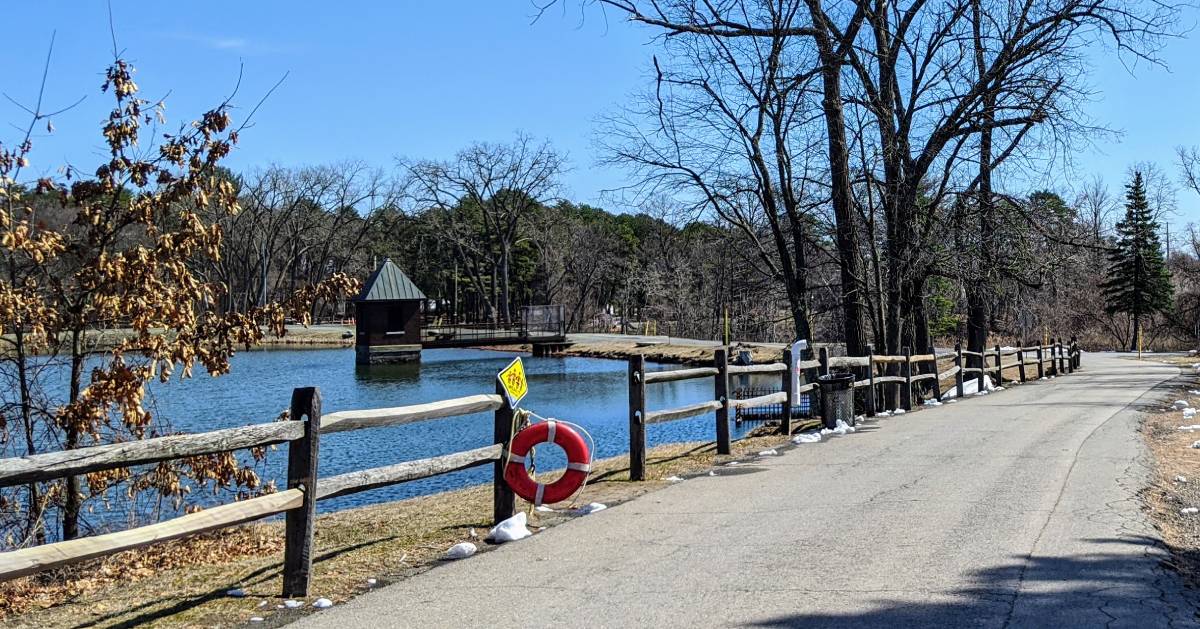 Six Mile Waterworks Park connects to the Rapp Barrens, both of which are part of the Albany Pine Bush Preserve. This 57-acre park includes a playground, a lake that has fishing platforms and is stocked with rainbow trout annually, plus there are picnic tables and grills in addition to the trails. The Rensselaer Lake Loop via Rapp Barren's Red Trail is about 2.5 miles and is appropriate for all skill levels. One unique aspect of these trails is that they pass under major bridges and run along I-87.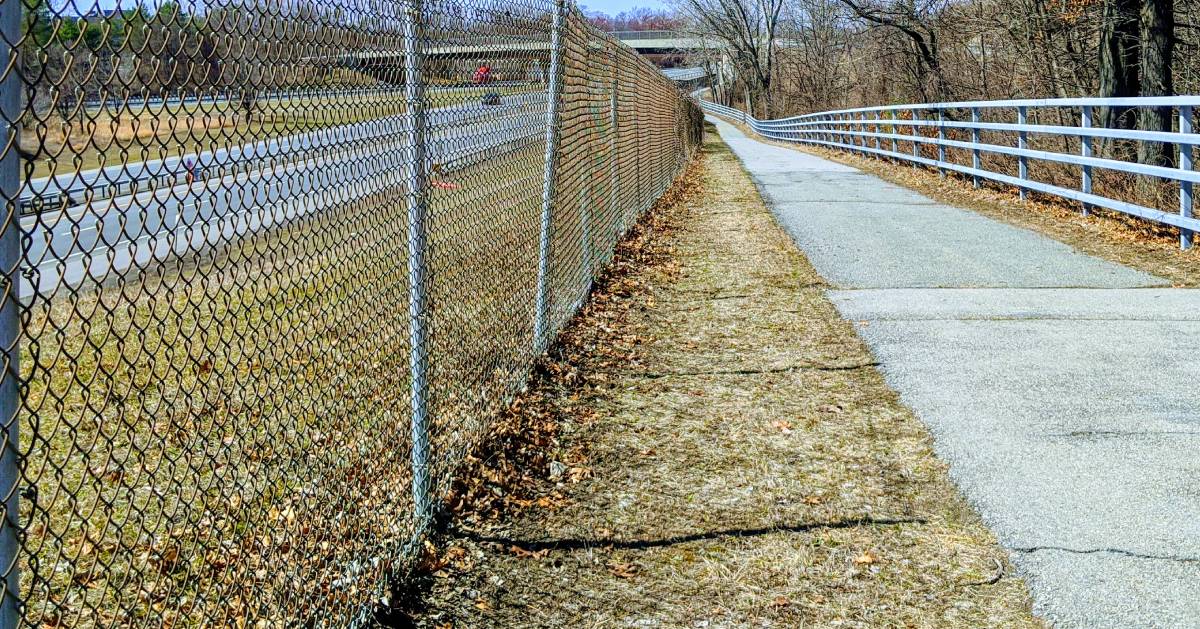 According to Save the Pine Bush, this tract was one of the first (if not the first) in the state that was specifically set aside for forest and water conservation. The property includes a dam and reservoir that were completed in 1852, and served as Albany's sole water source until 1875.
Get Your Walk on at These Hotspots Close to the Capital City
The Crossings: Walking Paths, a Pond, a Maze & More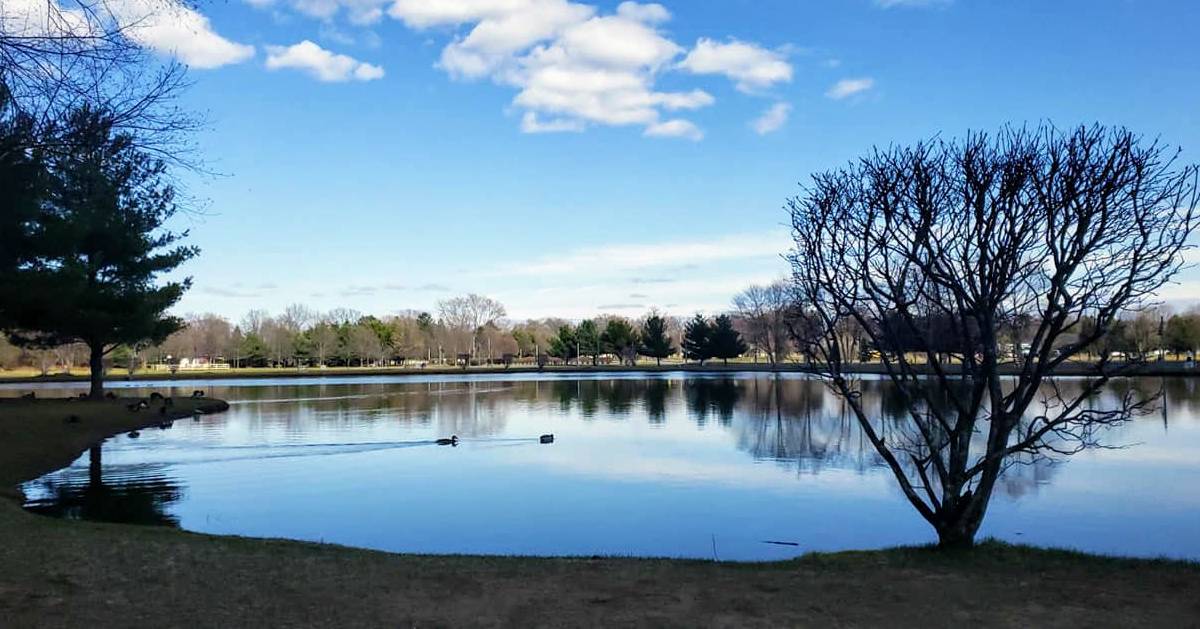 The Crossings of Colonie, located in Loudonville just about five minutes from Albany, includes 6.5 miles of trails for walking, running, biking, and inline skating. The 130-acre park features a pond with fish and ducks, acres of meadows, marshy wetlands, a playground, a maze for kids, picnic areas, and rental facilities for events.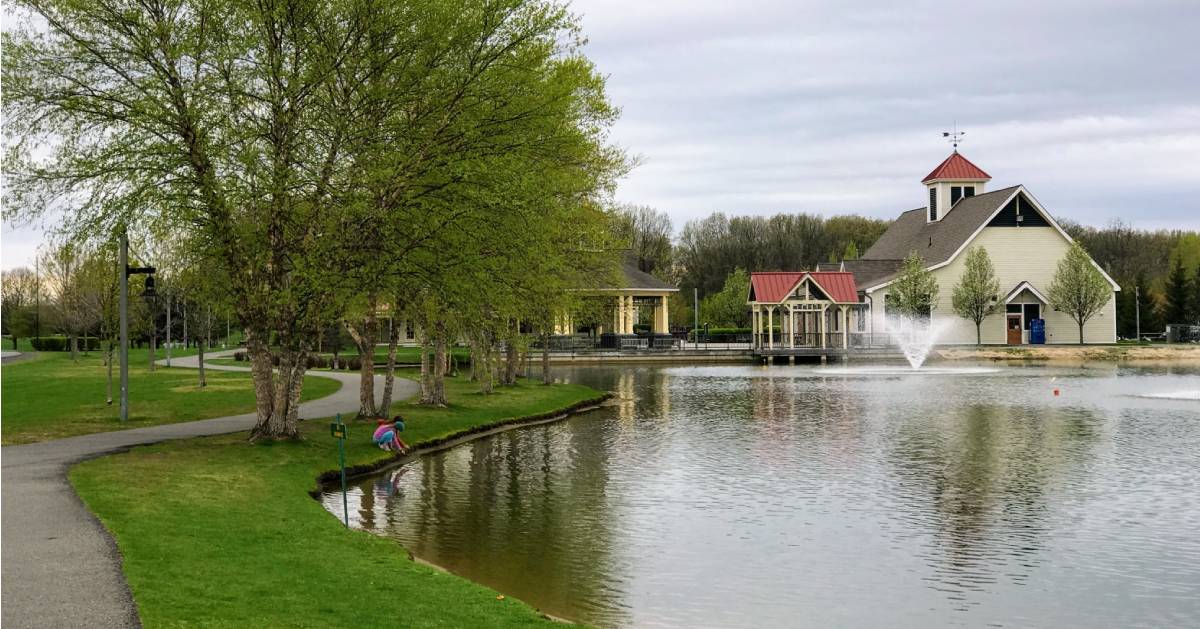 The Park is open from 8am to dusk, leashed dogs are allowed, and there's no fishing, boating, or wading in the pond. There are occsionally events and also a farmers market at The Crossings.
The Mohawk-Hudson Bike-Hike Trail: 86 Miles for Scenic Strolls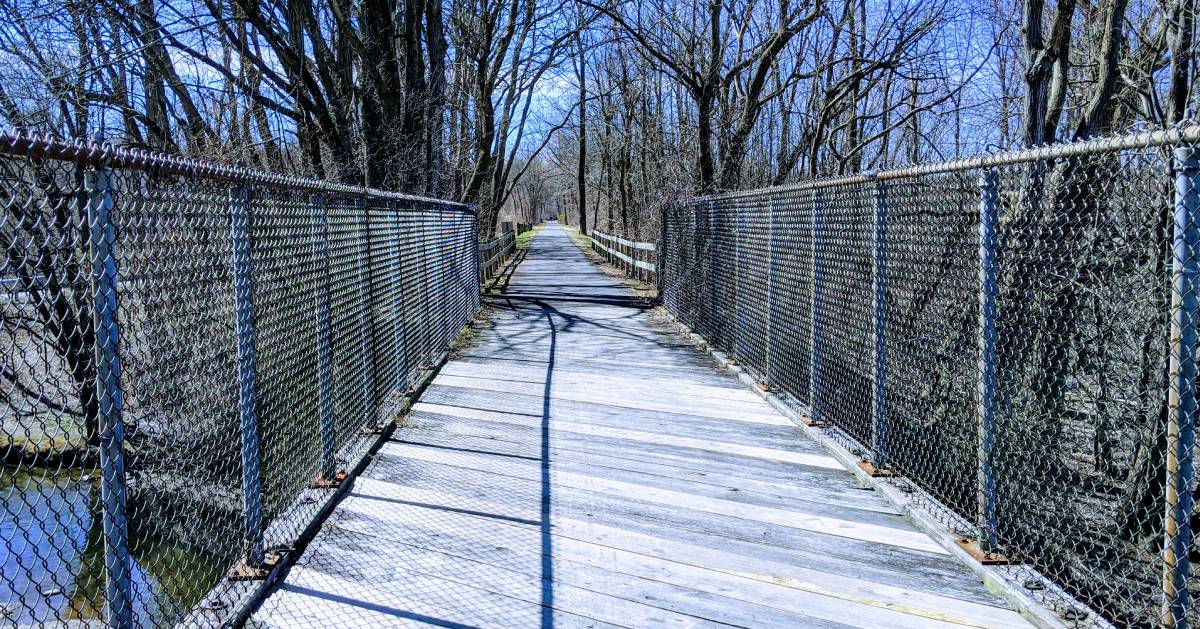 The Mohawk-Hudson Bike-Hike Trail, also called the Mohawk-Hudson Bikeway, goes from Albany to Rotterdam and connects to the Erie Canalway bike trail system. This trail goes through or near many parks and further walking spots, including Fox Preserve in Latham, and Rotterdam Kiwanis Park and Gateway Landing Park in Schenectady.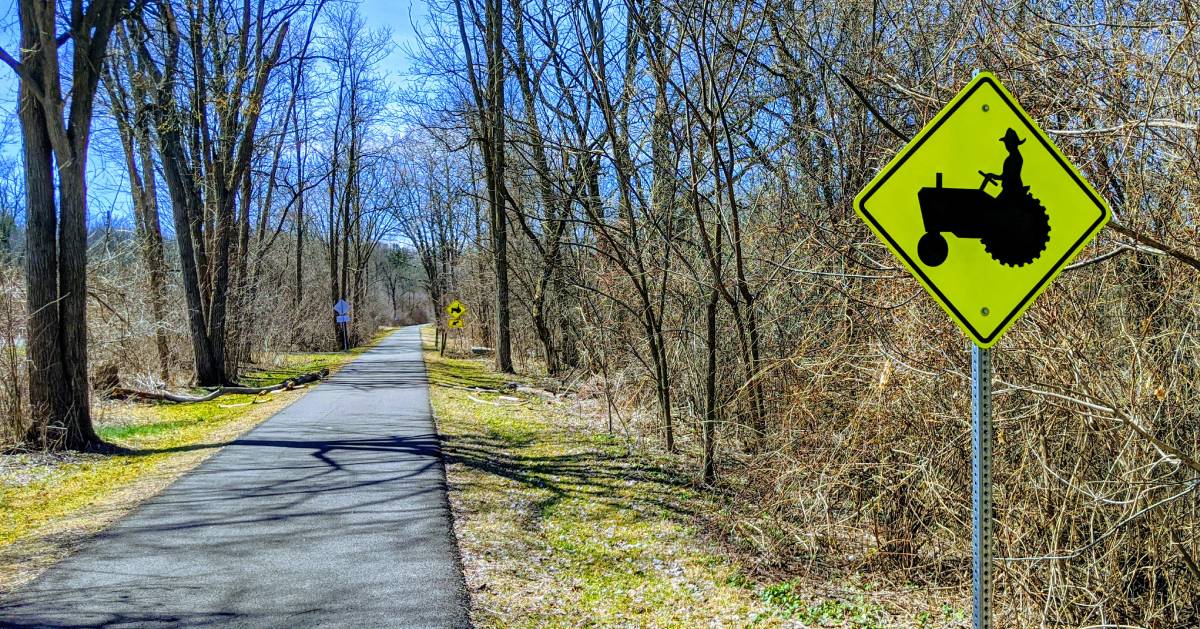 For this walking hotspot you'll want to choose a section to walk along - it's 86 miles in all - so check out the map linked to below and find a length of the trail that works best for you. In addition to parks the bikeway goes through neighborhoods, woods, fields, and a good chunk runs along the Mohawk River.
Schenectady's Central Park: A Famed Rose Garden & Plenty of Space for Walking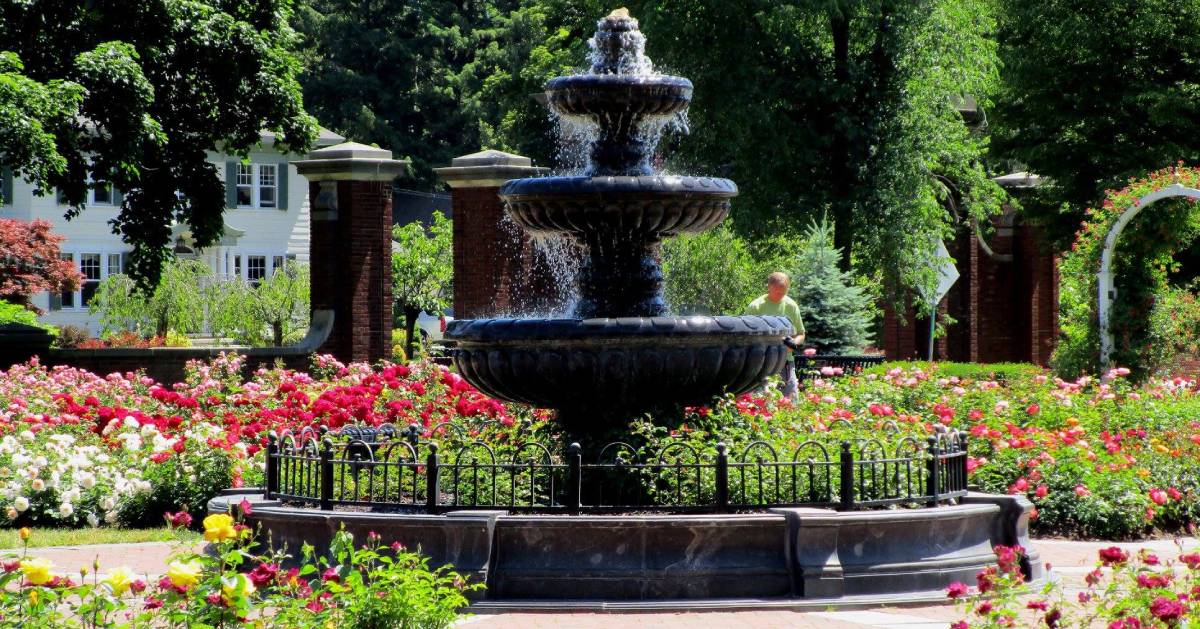 The public rose garden at Schenectady's Central Park is legendary, and can best be seen June through October. Over 4,000 rose bushes of around 200 different varieties dominate the garden and surround the center-tiered fountain. It's undoubtedly a stunning and sweet-smelling area to walk around, but there's much more to the park, which is open year-round.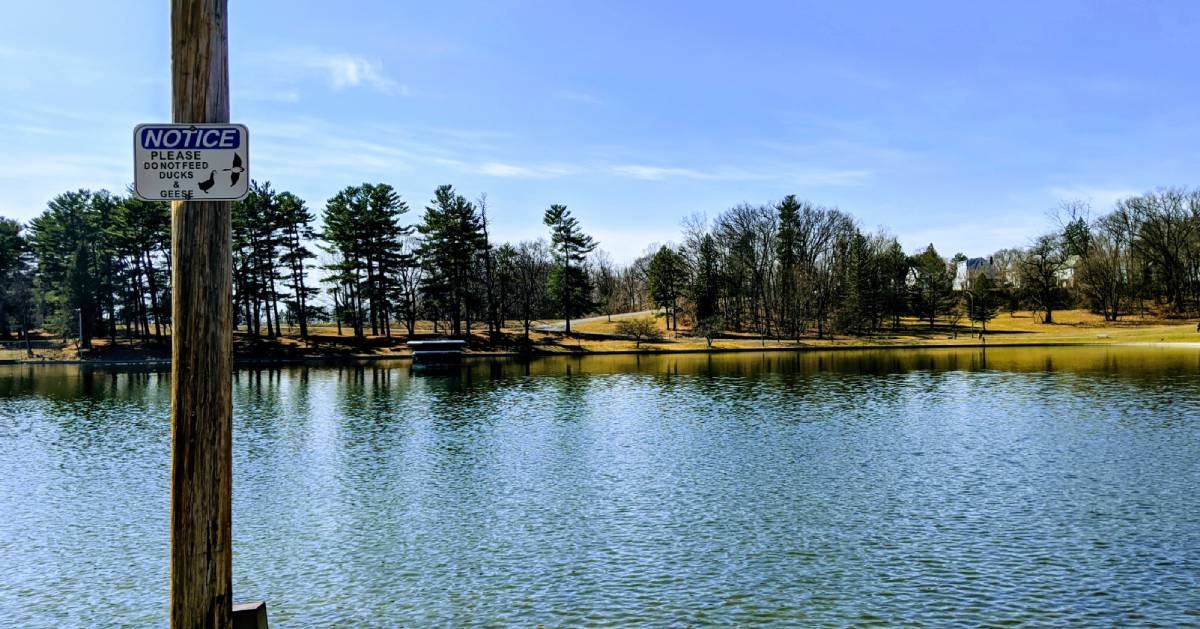 You'll find a lake, playgrounds, a dog park, a disc golf course, tennis courts, basketball courts, picnic areas, and a performance stage. Visitors can walk around the lake and explore the park and gardens, and there's also a 3.5-mile mountain trail loop that is primarily used for mountain biking.
Check out the trail map on AllTrails.com »
The Huyck Preserve: 12 Miles of Trails & A Waterfall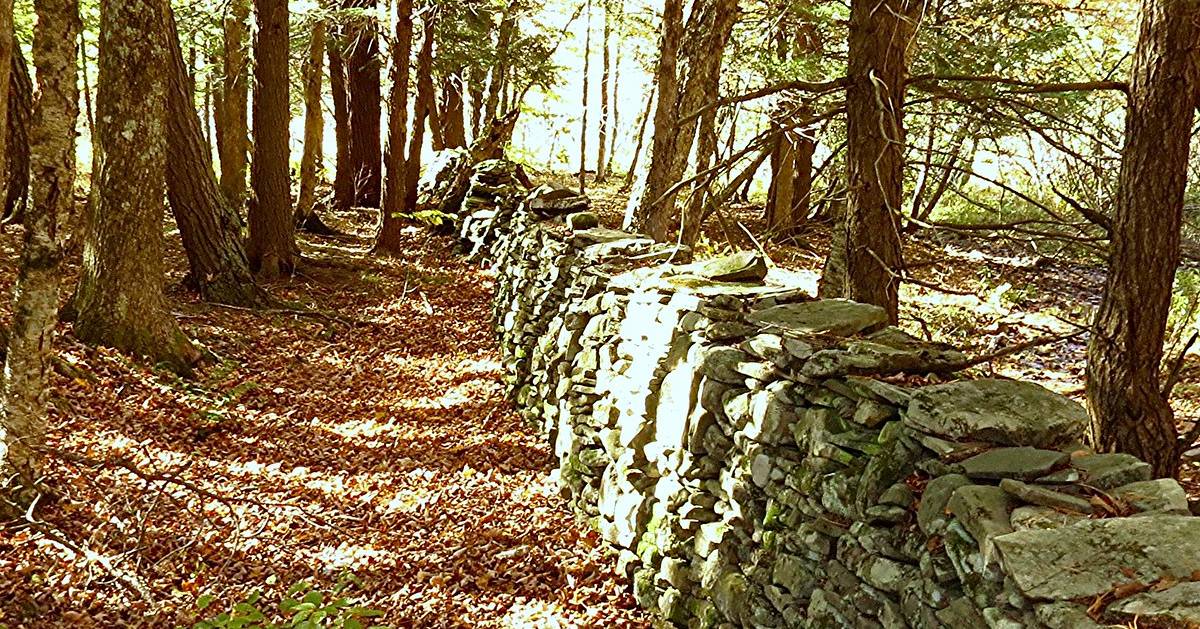 The Huyck Preserve in Rensselaerville has 12 miles of trails open from dawn to dusk year-round; skiing and snowshoeing are permitted in the winter. Motorized vehicles and bicycles are not allowed, but you may picnic, fish, walk your leashed dog, and boat (non-motorized) on Lake Myosotis.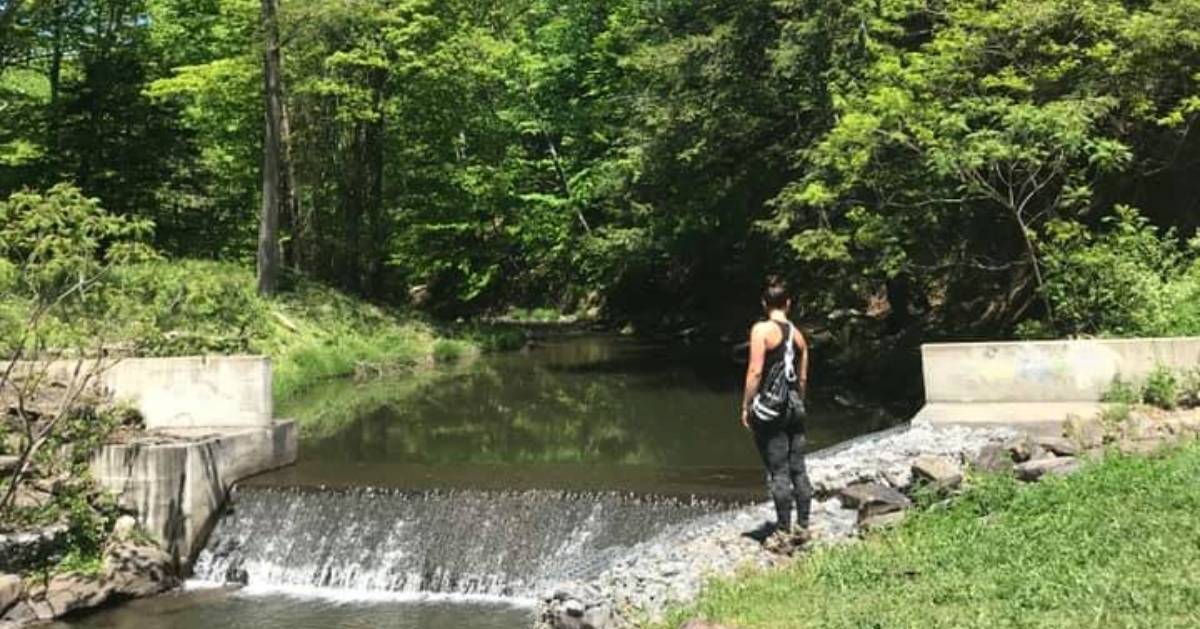 Trails curve along the Rensselaerville Falls, make their way through old-growth forests, and go by Lake Myosotis and Lincoln Pond. The preserve has it all: forests, lakes, streams, wildlife - and even a waterfall.
View the trail map of the preserve (second page) »
Pine Hollow Arboretum: Enjoy Trees & Foliage on Your Walk
See trees from around the world along with other fascinating plants and wildlife when you embark on a walk at one of the trails at the Pine Hollow Arboretum in Slingerlands. The 22-acre property encompasses a network of walking trails, 11 ponds, and more species of trees and plants than you can count. Dogs on leashes are welcome. (Note: They currently have very limited parking, please carpool if you're visiting with more than five people.)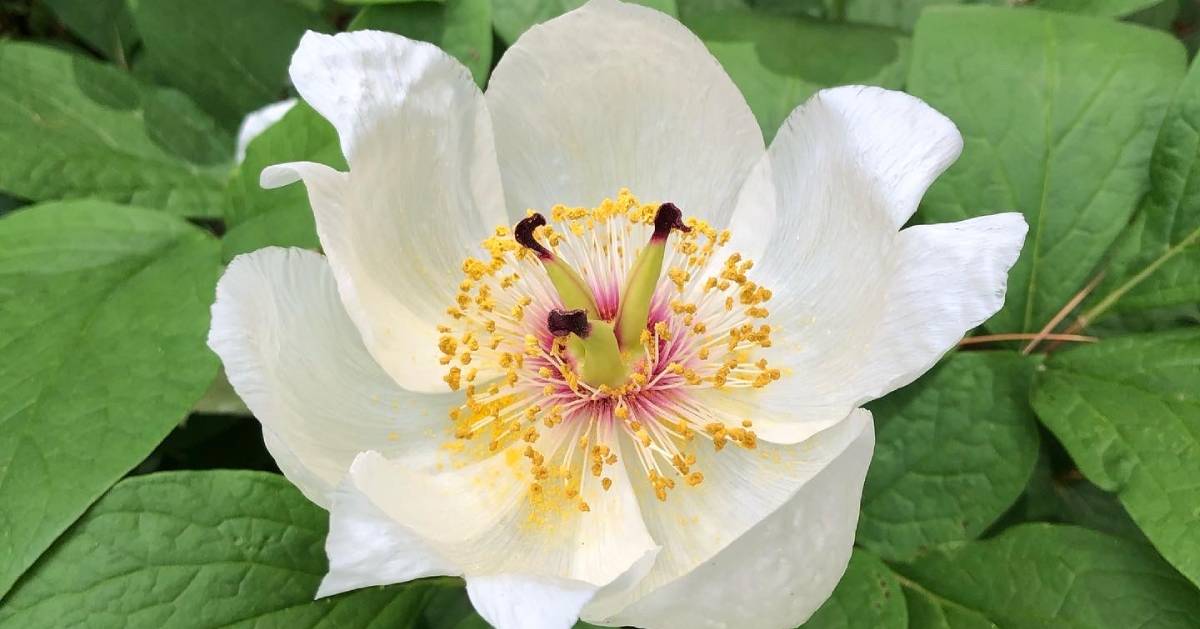 Try the self-guided walking tour that showcases 30 significant trees in their horticultural collection, or you can check out the CDPHP Health and Wellness Trails, Tranquility Trail and Woodland Way.