Enjoy a Trip to These 5 Great Public Beaches Near Albany, NY
One of the best ways to beat the summer heat is with a beach day, and Albany is located less than an hour from some great public beaches in the Capital Region. To help you start planning your next trip, we've highlighted everything you need to know about 5 of the best beaches near Albany.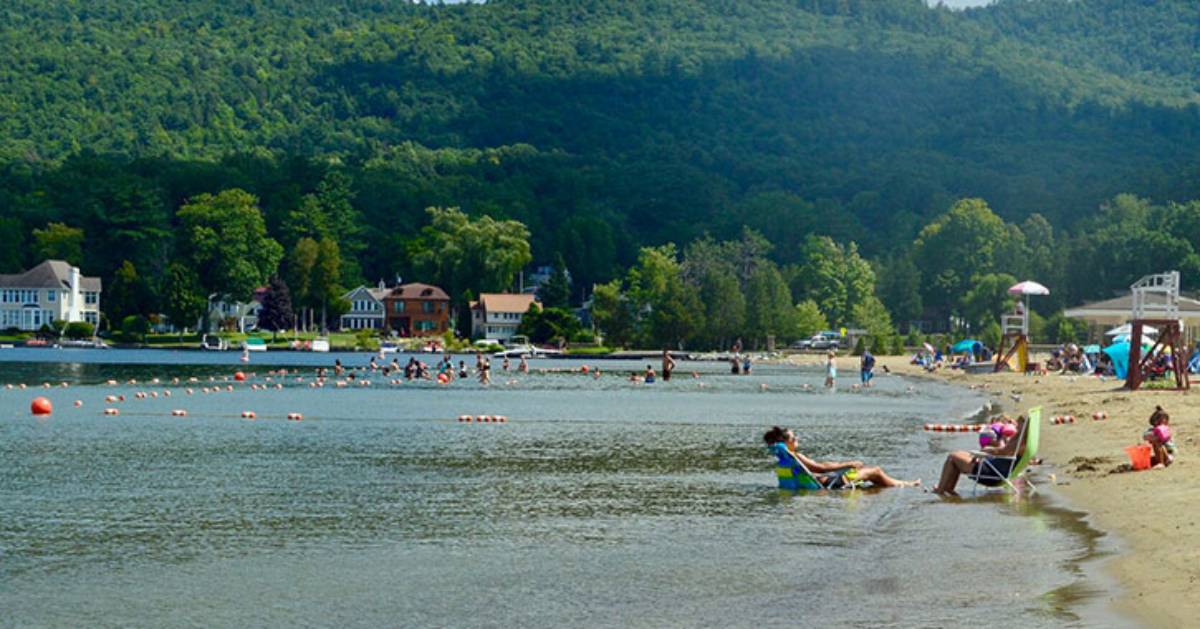 5 Beaches Under 60 Minutes From Albany (From Closest to Farthest)
Brown's Beach on Saratoga Lake
Distance From Albany: 35 minutes away
Want to hit the beach, but not go too far? Head up the Northway to Brown's Beach on the southern end of Saratoga Lake. Though most of the lake is private, Brown's Beach has public access and a beach for sunbathing and playing in the water. With a shallow launch area, Brown's Beach is also a great place to bring your kayak, paddleboard, or canoe for even more fun on the lake.
Parking is free. See hours of operation and more info >>
Grafton Lakes State Park Beach
Distance From Albany: 35 minutes away
If you're looking for somewhere to swim near Albany, you should definitely check out Long Pond at Grafton Lakes State Park. If you're torn between hitting the beach or exploring the trails, no need to choose! The best part about picking a park like Grafton Lakes for your beach day is that there are plenty of outdoor activities to satisfy your interests.
See hours and entrance fees on the Park website >>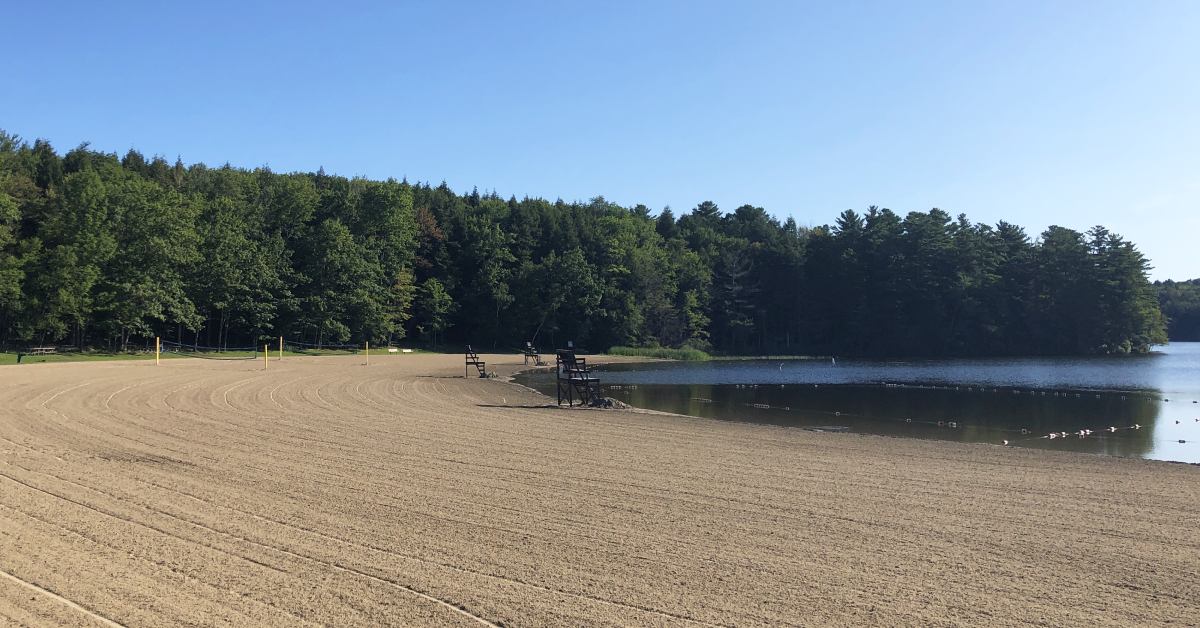 Thompson's Lake Campground Beach
Distance From Albany: 37 minutes away
Thompson's Lake Campground is located west of Albany, and it features a little bit of everything. Based within Thacher State Park, the campground has 140 wooded campsites, a sandy beach, nature trails, and other places for recreational activities, including carry-in boat access.
See hours and entrance fees on the Park website >>
Moreau Lake State Park Beach
Distance From Albany: 45 minutes away
Take a 45-minute drive north of Albany to Gansevoort and enjoy a day at Moreau Lake State Park. Nestled amid hardwood forests and rocky ridges, this state park has a nice sandy beach on the west side of Moreau Lake. You can relax and soak up the sun, swim in the calm water, or take a hike on the surrounding nature trails.
See hours and entrance fees on the Park website >>
Million Dollar Beach on Lake George
Distance From Albany: 58 minutes away
Offering a million dollar view of Lake George, Million Dollar Beach (Lake George Beach) is a summer destination for locals and tourists in the Lake George Region. Located on the southern shore, this large beach is well worth the drive, and it's perfect for both sunbathing and swimming. Boaters can also launch from the beach's boat launch and access the boat inspection and washing stations. Inspections and boating washing are free.
Use of the beach is free. See hours of operation and parking info >>