Give Back During the Holidays and Support Albany Area Charities & Nonprofits
Sponsored by: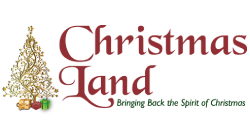 Enjoy Holiday Season Fun at Christmas Land LLC
Christmas Land LLC in Altamont is bringing back the spirit of Christmas! Take the kids to this wonderful attraction and enjoy old-fashioned holiday activities like pictures with Santa and horse-drawn sleigh rides, and find some great gift ideas too. Learn More »
As you make your holiday list of who you need to buy for, consider adding a charity or nonprofit to your budget. The Albany area is home to a wide range of charitable and nonprofit organizations that are working hard to end hunger, help those less fortunate, and bring joy to the community. By donating this holiday season, you can make a difference and support a wonderful cause.
Explore Worthwhile Places to Donate to Throughout the Community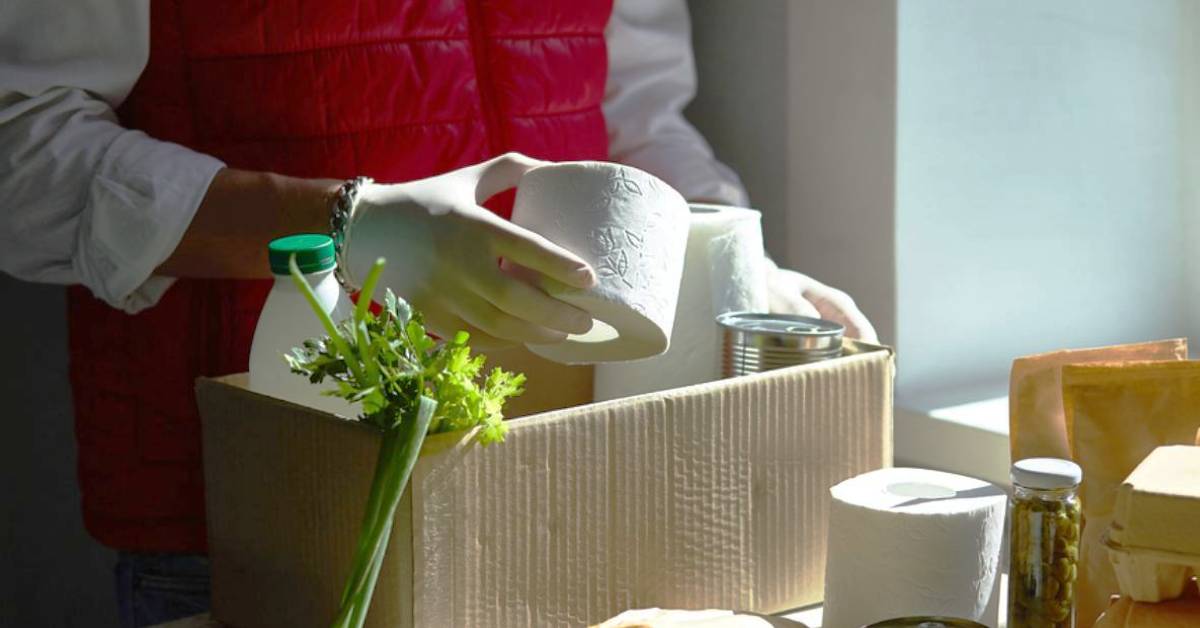 Concerned for the Hungry, Inc.
P.O. Box 119, Schenectady, NY 12301
518.372.9881
Thanks to the hard work of volunteers and countless donations over the years, Concerned for the Hungry, Inc. has been a leading force in the fight against hunger in Schenectady County. This nonprofit organization provides essential food service programs throughout the county, including collecting and distributing food, offering monetary support to food pantries, coordinating volunteer efforts, and more.
Every dollar donated to Concerned for the Hungry, Inc. counts when it comes to helping a neighbor in need. Support their food service programs by making a donation. They accept mail-in donations, online donations, matched donations, and food donations.
Regional Food Bank of Northeastern New York
965 Albany-Shaker Road, Latham, NY 12110
518.786.3691
The Regional Food Bank of Northeastern New York provides over 35 million pounds of food a year to 1,000 charitable agencies serving hungry people in 23 counties. This year, the organization and its community partners have been hosting drive-thru food pantries within its service area. To help them meet the requests for assistance, you can donate money or food.
Trinity Alliance of the Capital Region
15 Trinity Place, Albany, NY 12202
518.449.5155
Empowering people for brighter futures - this is the goal of the Trinity Alliance of the Capital Region. Founded in 1912, the Trinity Alliance provides key services to the local community and supports healthy families, adults, and children. From distributing meals to promoting education and workforce development, the agency works hard to improve our area. As a 501(c)3 nonprofit agency, they depend on donations, contributions, and other sources to meet the needs of many.
United Way of the Greater Capital Region
1 Steuben Place, Albany, NY 12207
518.456.2200
The United Way improves lives and advances the common good in the Greater Capital Region by mobilizing the caring power of donors, volunteers, and community partners. Their philosophy is simple, "that together, united, we accomplish more than any one person or single agency could alone." They make sure people can meet their basic needs, prepare kids for success, help people gain and maintain sufficient income, and promote physical, social, and emotional health.
Ronald McDonald House Charities of the Capital Region
139 South Lake Avenue, Albany, NY 12208
518.438.2655
The goal of the Ronald McDonald House Charities of the Capital Region is to draw on the compassion of the local community to deliver and support programs that improve the health and well-being of children and families. Their three main programs are the Ronald McDonald House, the Ronald McDonald Family Room, and the Ronald McDonald Care Mobile. By donating today, you can help families stay close together and receive the care and resources they need.
Things of My Very Own
249 Green Street, Schenectady, NY 12305
518.630.5143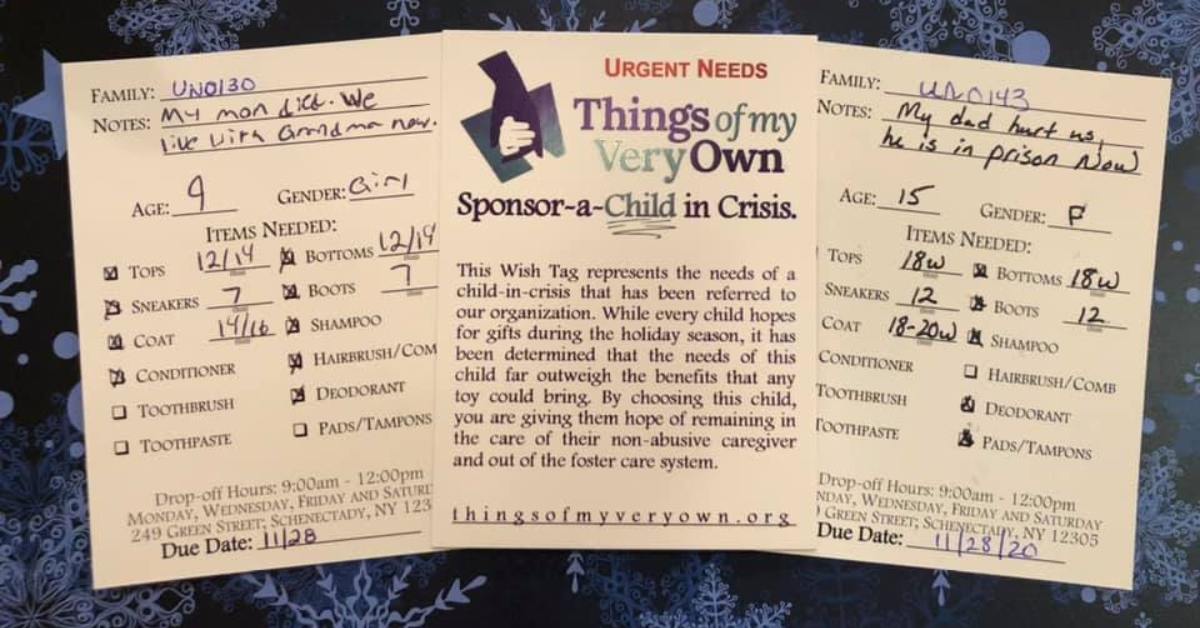 Based in Schenectady, Things of My Very Own is a 501(c)3 nonprofit corporation that provides crisis intervention services and programs to children affected by extensive abuse or neglect. They serve children in the 11 counties of New York's Capital Region, and their goal is to keep kids together with non-abusive family members and out of the foster care system. There are a few ways you can support Things of My Very Own:
Sponsor-a-Child in Crisis (Wish Tag) Program - This annual program helps children who are in crisis situations or have endured recent traumatic events. Participate and donate toys, clothing, food, blankets, and other items to a child in need.
Donations - Make a monetary donation on the corporation's website. Any amount you can donate will directly help children in crisis.

Northeast Ballet Company
418 Liberty Street, Schenectady, NY 12305
518.374.0376
Under the direction of founder (and current Artistic Director) Darlene Myers, the Northeast Ballet Company has entertained audiences in the Capital Region since 1990. They are the resident ballet company at the acclaimed Proctors Theatre in Schenectady, and their mission is, "To cultivate, promote, foster, teach, and develop the appreciation, understanding, and the love of ballet."
The Northeast Ballet Company is able to continue their mission and present shows each year thanks to the generous support from performing arts fans. Show your support by making a donation on their website this holiday season.
Operation at Ease
203 Central Avenue, Schenectady, NY 12304
518.847.9941
Operation at Ease (OAE) pairs shelter dogs with deserving veterans and first responders and also provides a free guided training program for post-traumatic stress and light mobility service dogs. This training program will give you the venue and tools needed to train your own service dog in accordance with the Americans with Disabilities Act. OAE offers this program to veterans and first responders for free thanks to charitable donations.
You can sponsor an OAE service dog team for just $250 and help provide funding for any necessary adoption fees and training tools needed for them to be successful. You will receive a certificate of appreciation and an email notification with a photo once the service dog team has graduated from the training program.
VIEW WEBSITE TO DONATE AND SUPPORT THE CAUSE
Spread the Holiday Cheer By Supporting These Other Nonprofits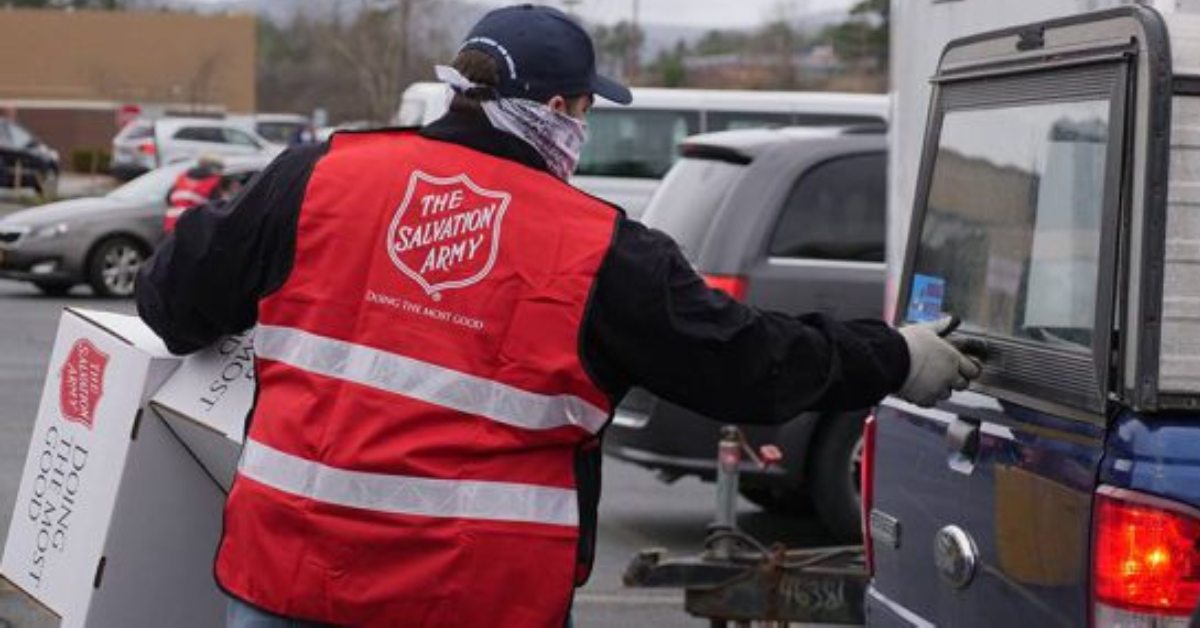 The Albany Damien Center
728 Madison Avenue, Suite 100, Albany, NY 12208
518.449.7119
The Albany Damien Center is a major resource center for individuals and families living with and affected by HIV/AIDS. Their programs and services are free of charge and designed to improve health, reduce stress, and increase the sufferers' quality of life.
Albany Police Athletic League, Inc.
884 Madison Avenue, Albany, NY 12208
518.435.0392
Each year, the Albany Police Athletic League, Inc. provides numerous educational, recreational, and athletic programs to over 4,000 Albany youth. This nonprofit's goal is to give kids the support and skills they will need on their journey to a brighter future.
American Red Cross - Northeastern New York Chapter
33 Everett Road, Albany, NY 12205
518.458.8111
The American Red Cross is a humanitarian organization led by volunteers that provides relief to victims of disaster and helps people prevent, prepare for, and respond to emergencies. Here in the Capital Region, the Northeastern New York Chapter of the American Red Cross serves Albany County, Schenectady County, Rensselaer County, Saratoga County, and beyond.
Berkshire Farm Center & Services for Youth (Albany Office)
427 New Karner Road, Albany, NY 12205
518.456.1969
The Berkshire Farm Center & Services for Youth has launched a Holiday Angels program. This program helps children and families in Berkshire programs across New York State by providing them with the gifts on their wish lists so they can have a happy holiday season.
Capital Region Toys for Tots
P.O. Box 407, Clifton Park, Ny 12065
518.595.9202
The mission of the Capital Region Toys for Tots program is to collect new, unwrapped toys during the holiday season each year, and distribute those toys as Christmas gifts to needy children in the community. To support the program, you can make a monetary donation online, donate a toy locally, and more.
Double H Ranch
97 Hidden Valley Road, Lake Luzerne, NY 12846
518.696.5921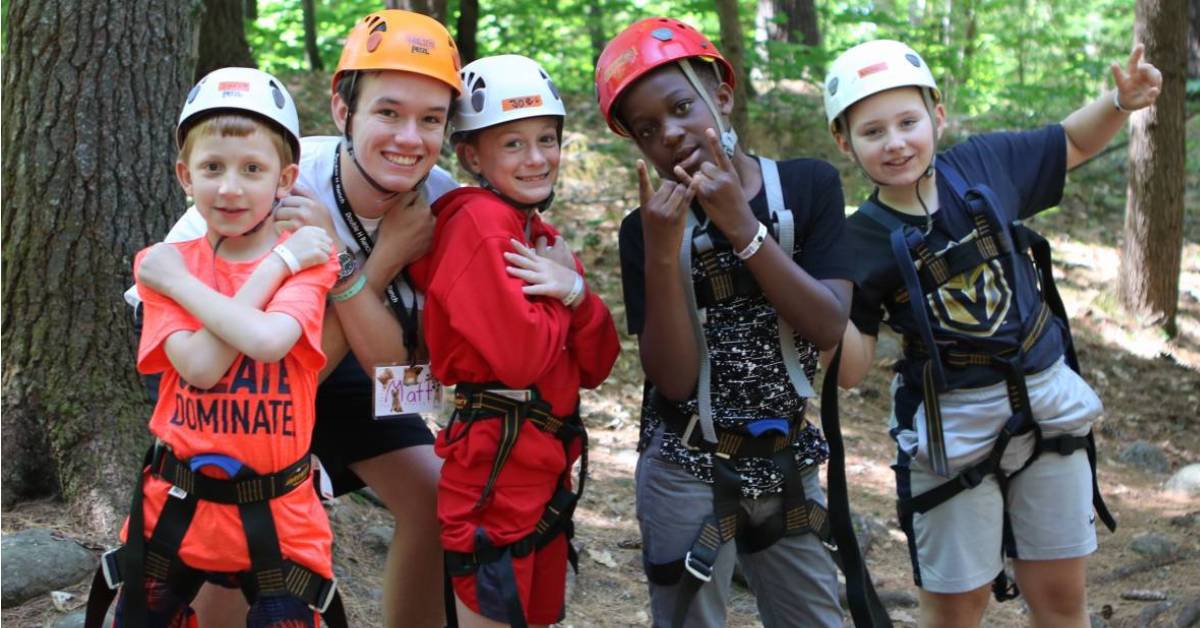 Double H Ranch, a member camp of the SeriousFun Children's Network, welcomes children from around the world who are dealing with critical or life-threatening illnesses and provides them with a safe and fun summer camp experience. All campers attend free of charge, and during a typical year, Double H also offers an Adaptive Winter Sports Program, as well as spring and fall family programming.
Help Yourself Win Foundation
1090 Avon Road, Schenectady, New York 12308
518.280.5735
The Help Yourself Win Foundation is dedicated to changing the prospects for those at risk of being left behind. Their initiatives include establishing programs linked to colleges for children beginning in third grade, and giving a second chance to those who are unemployed or underemployed.
Interfaith Partnership for the Homeless (IPH)
176 Sheridan Avenue, Albany, New York 12210
518.434.8021
Based out of Albany, Interfaith Partnership for the Homeless (IPH) is a nonprofit organization that addresses the needs of the homeless and low-income community. This holiday season, IPH is teaming up with their community of supporters to sponsor 35 families through their Adopt-A-Family program. As part of this program, IPH will donate over 30 gift baskets to individuals across their Housing Program and provide dozens of holiday meals for individuals experiencing or facing homelessness.
If you're interested in supporting IPH, then you can become a sponsor of the Adopt-A-Family program, donate holiday gift baskets, cook for IPH guests, make a gift, or volunteer. Visit their website for full details.
The Northeastern Association of the Blind at Albany (NABA)
301 Washington Avenue, Albany, NY 12206
518.463.1211
NABA offers services and support to help blind and visually impaired people achieve independence and growth. The organization is responsive and flexible to each person's unique needs, and their services include training and placing legally blind adults in professional employment, and providing rehab services to seniors with age-related vision loss.
Northern Rivers Family of Services
60 Academy Road, Albany, NY 12208
518.426.2600
Northern Rivers Family of Services is connected to parent company Northern Rivers and member agencies Northeast Parent & Child Society, Parsons Child & Family Center, and Unlimited Potential. Together, they are a family of human service agencies that work to provide life-changing care to those they serve.
SALT (Schoharie Area Long Term)
258 Main Street, Schoharie, NY 12157
518.295.7258
The goal of SALT is to build resilient and sustainable communities in the local area by promoting our amazing natural and cultural resources. Their community development projects throughout Schoharie County are focused on improving the quality of life. And, when disaster strikes, SALT is ready to serve as part of the County's emergency plan.
The Salvation Army of Albany
20 S. Ferry Street, Albany, NY 12202
518.463.6678
The traditional red kettle is an integral part of the holiday season, with millions of dollars donated each year to aid needy families, seniors, and the homeless. Donations to the Salvation Army also provide Christmas dinners, clothing, and toys for families. The Salvation Army's greatest need this year is non-perishable food items, and you can support them by making a monetary donation on their website.
St. Jude Children's Research Hospital (Western and Northern NY State Regional Office)
2 Pine West Plaza, Suite 202, Albany, NY 12205
518.944.2750
This is the regional office raising awareness and funds for the St. Jude Children's Research Hospital located in Memphis, TN. Their mission is to advance cures, and means of prevention, for pediatric catastrophic diseases through research and treatment.
Check Out Fundraisers & Charitable Events in the Albany Area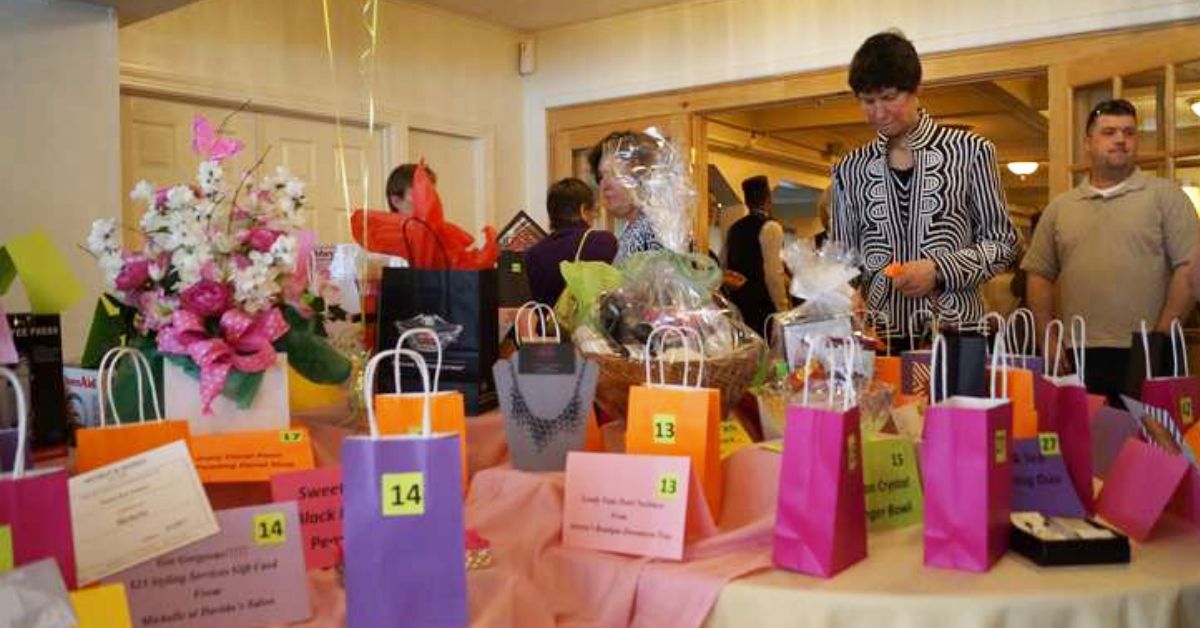 Want to support a local fundraiser? Take a look at these upcoming fundraising events in the area.
Whether you can make a big or small donation this holiday season, your generous contribution will help improve someone else's life. Pick a cause you'd like to support and donate today!