Don't Have Time For a Vacation? Plan a Day Trip to One of These Fun Locations Near Albany, NY
Looking for something to do on the weekend or during summer vacation that will be fun for both adults and kids? Albany's prime location means you're less than two hours away from places like the Adirondacks, Southern Vermont, the Hudson Valley, Western Massachusetts, and Central New York.
The next time you want to get out and explore, plan a day trip around these outdoor adventures, amusement parks, history museums, and more near Albany.
Discover the Hudson Valley and Catskills
Venture on a leisurely hour or less drive out of the city to enjoy some of the Hudson Valley and Catskills' top attractions.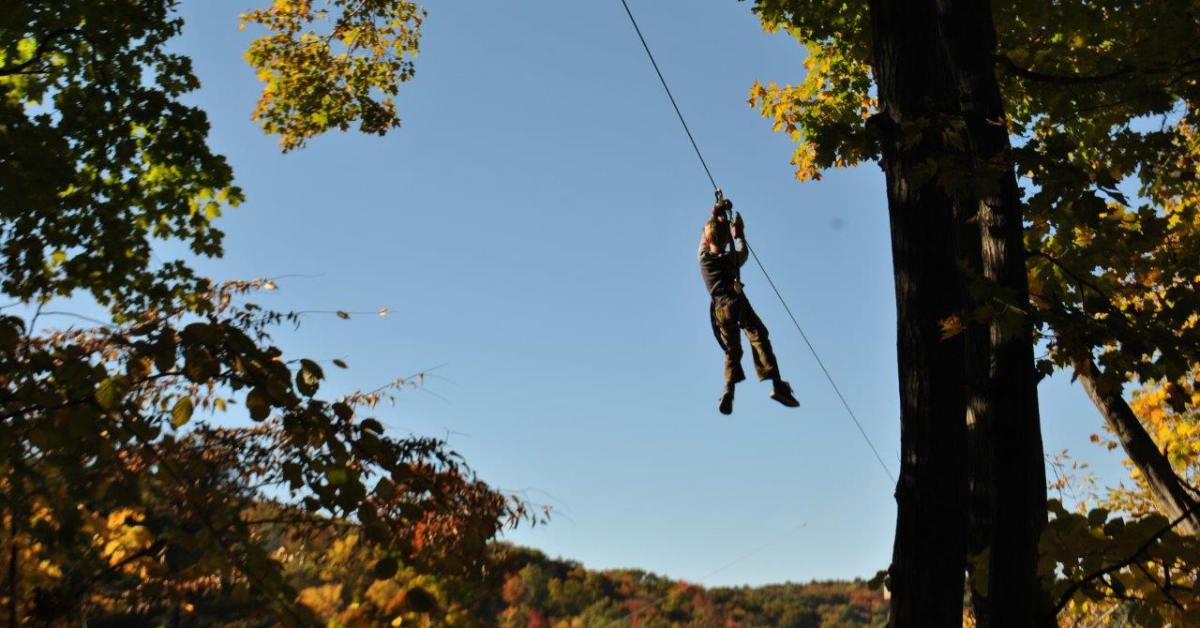 Hillsdale, NY
Feeling adventurous? Take the family to Catamount ZipTour and Aerial Adventure Park and try their 12 treetop challenge courses and 3 zip line courses. Visitors can soar along more than 50 zip lines and traverse the wood and rope walkways at their own pace. The park is open in the summer and early fall, so you can enjoy the lush green and vibrant autumn foliage of the Taconic Mountains and Housatonic River Valley as you play in the treetops.
Red Hook, NY
If your kids are interested in aviation, take them to the Old Rhinebeck Aerodrome! You'll see one of the largest collections of early aeroplanes, automobiles, motorcycles, and other memorabilia from around the same time period. Airshows typically occur at the museum on weekends in the summer, and they're sure to captivate your kiddos. Best of all, the museum is easy on the wallet: kids ages five and under are free.
East Durham, NY
Need to beat the heat? Take the whole family to Zoom Flume Water Park in East Durham, which has an array of water slides, a wave pool, a lazy river, a wild river, and several activity pools for younger kids. Want to spend the whole day? They have multiple dining options and areas for picnicking.
Venture Out to Central New York
Schoharie and Cooperstown are both an easy drive (1 to 1.5 hours) down I-88 and are a great option if you want to get out of the city and into Central New York's rolling hills and farmlands.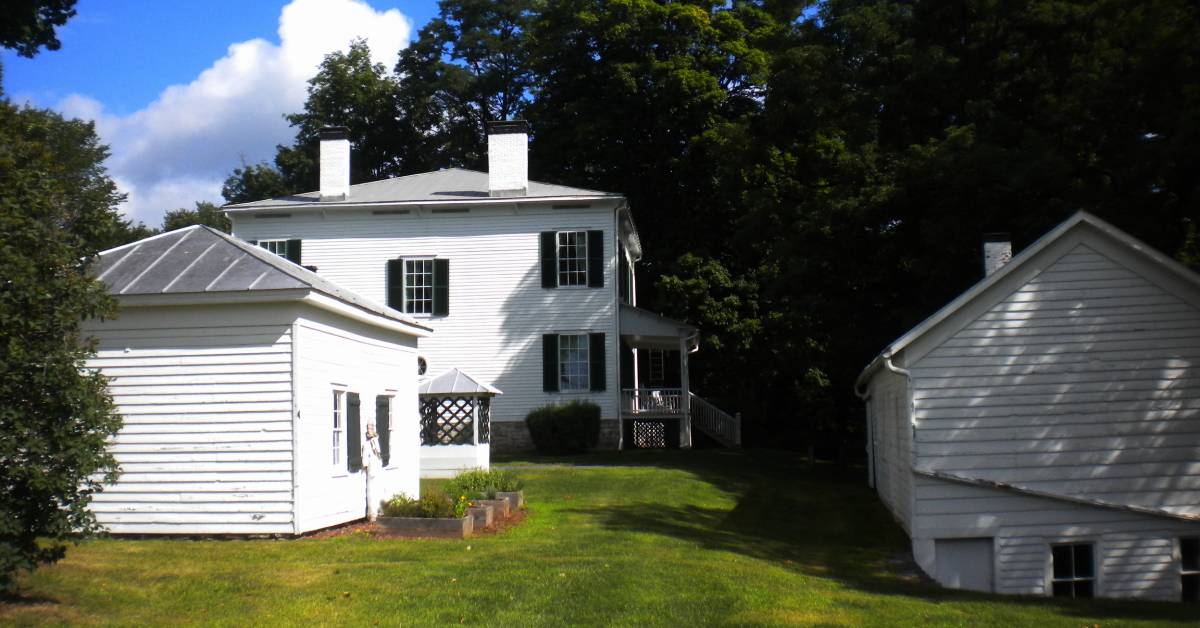 Schoharie County, NY
Visit Schoharie County and explore its charming small towns or learn about Revolutionary War history at the Old Stone Fort Museum. Or, go spelunking in Howe Caverns, which has wide, well-lit pathways, plenty of cool formations to check out, and an underground boat ride.
Blenheim & Gilboa, NY
Off the beaten path—but well worth the trip—is the Blenheim-Gilboa Visitors Center. Explore their interactive exhibits to learn how the New York Power Authority uses the Schoharie Creek to provide electricity to New York City, and tour Lansing Manor, a 19th-century house on the premises.
Cooperstown, NY
On the southern shore of Otsego Lake, baseball fans of all ages will enjoy checking out the National Baseball Hall of Fame exhibits. Then, head out into the town and visit The Farmers' Museum, a living history village and farm that depicts life in the 19th century. Visitors can learn about local history at the museum and ride on the Empire State Carousel.
Glimmerglass State Park is located at the opposite end of the lake, where you can visit the beach, hike a nature trail, or tour The Hyde Hall Mansion.
Soak Up Local Culture in Southern Vermont
Go out of state for the day! Southern Vermont is a short 1 to 1.5-hour drive from Albany and offers fun and educational attractions for all ages.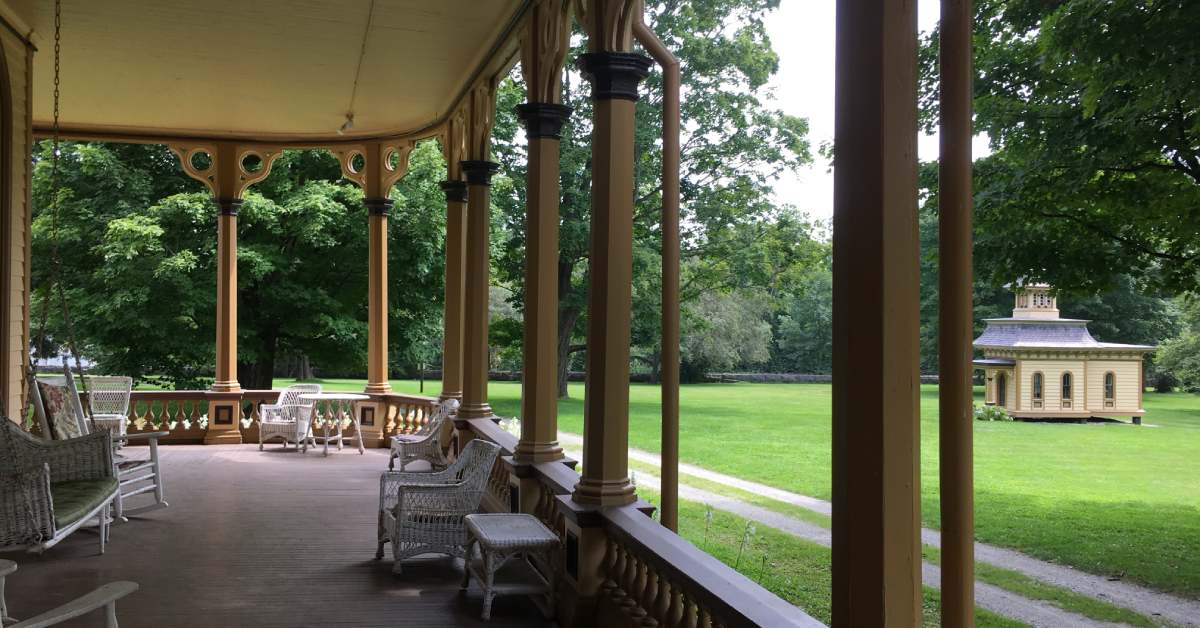 Bennington, VT
Explore Bennington, visit a covered bridge, or take a tour of the Park-McCullough House, a Gilded Age mansion with all-original furnishings and a historical kids' playhouse out front that looks just like the main house. While you're there, climb the Bennington Battle Monument, the tallest building in Vermont, and enjoy the views of the Green Mountains from the top before heading up the scenic Route 7A to Manchester.
Read about more things to do in Bennington, VT >>
Manchester, VT
Manchester is known for its large selection of outlets, where you'll also find Northshire Bookstore's Vermont location. The bookstore is in a large Victorian house, with the entire second floor dedicated to kids' books.
For fun with history and nature, visit Hildene, the former summer home of Robert Todd Lincoln. You can explore the house (and see one of the few Abraham Lincoln hats left today), walk inside a restored luxury Pullman Railroad Car, visit a working goat farm, and trek numerous nature trails.
Check out our Manchester, VT day trip itinerary for more ideas >>
Travel Through the Berkshires in Massachusetts
Plenty of activities await right over the border in Massachusetts! Fill your day with trips to museums, historic sites, and more.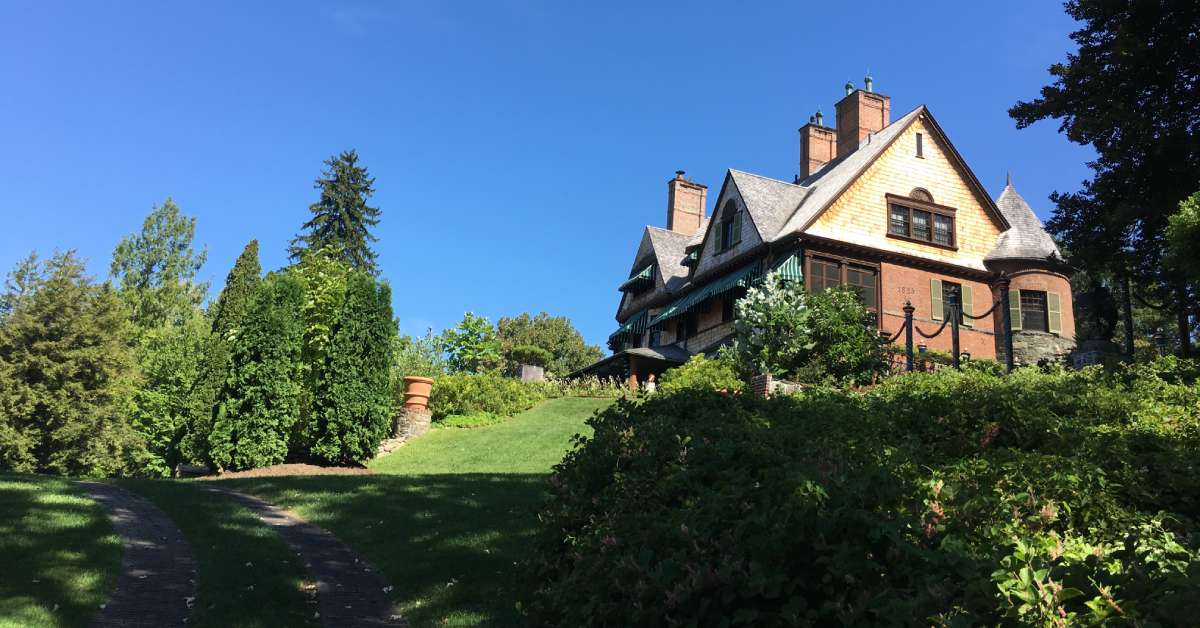 Pittsfield, MA
In the Pittsfield area, visit the Berkshire Museum, which offers a wide range of exhibitions and fun family programs. Later on, stop by Hancock Shaker Village to explore the gardens, visit the livestock, and tour the living history museum. Special hands-on exhibits allow kids to dress in period clothing, attend a 19th-century school, and try their hands at traditional crafts, like spinning wool.
Lenox, MA
During the warmer months, embark on a short train ride at the Berkshire Scenic Railway Museum and learn about historic locomotives and stations, or take a tour of The Mount, a historic house museum that once belonged to Edith Wharton.
Stockbridge, MA
Stockbridge is a small town in Massachusetts with shops and restaurants perfect for exploring on foot. While there, make sure to visit Naumkeag, a National Historic Landmark known for its large Gilded Age "Berkshire Cottage" and elegant gardens.
Charlemont, MA
For a unique adventure, head to Berkshire East Mountain Resort in Charlemont, about 90 minutes from Albany. Among many other attractions, they boast the Thunderbolt Mountain Coaster, which takes guests up the mountain in carts, then lets them sail back down through the forest in winding curves.
Enjoy a Southern Adirondack Adventure in the Lake George Area
The southern tip of Lake George is only about an hour from Albany and full of fun things to do as a family.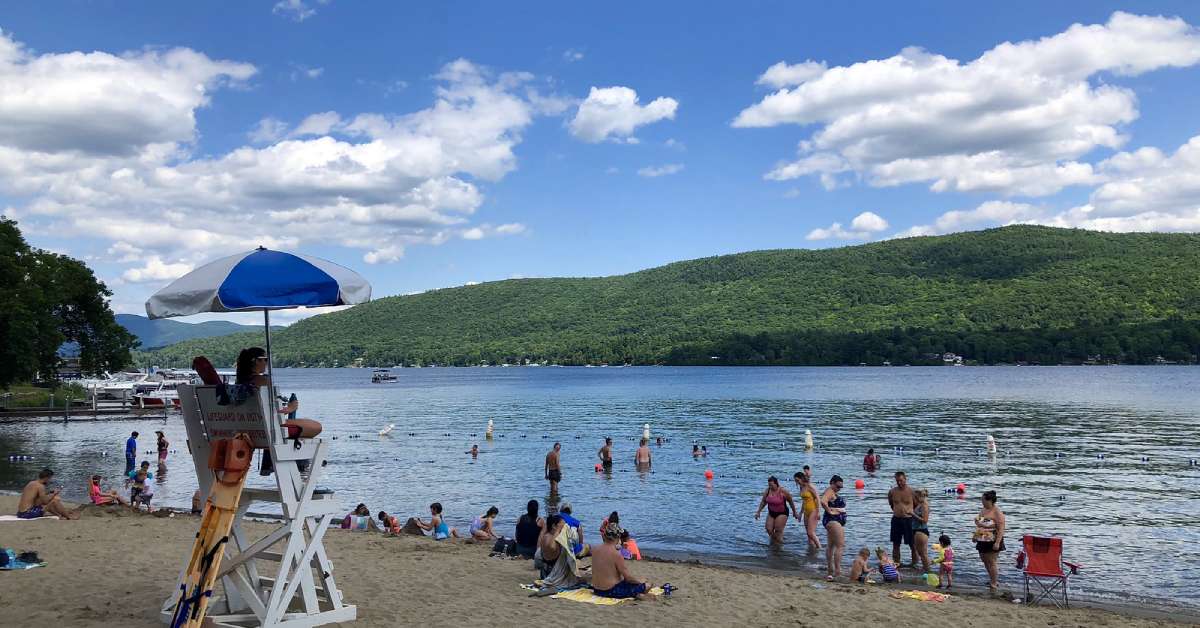 Lake George, NY
Take a tour of Fort William Henry, where you can explore the soldiers' quarters, view the lake from the parapet, and watch musket and cannon demonstrations. Spend some time checking out Lake George Village's shops and restaurants, then cool off at one of the lake's many beaches.
If you've been to Lake George before, chances are you've seen the tour boats cruising along the water. Take a ride on the Adirondac or the Horicon with Lake George Waterfront Cruises. They offer several different kinds of tours, which typically set sail in the late morning or afternoon and last between 1 and 2.5 hours, depending on which one you choose. Dinner, sunset, or fireworks cruises are also available in the evenings.
Lake George visitors can also cruise on one of the Lake George Steamboat Company's iconic steamboats, the Minne Ha Ha, the Mohican, or the Lac du Saint Sacrement. In addition to scenic trips around the lake, they offer family dinner cruises and other themed events.
Queensbury, NY
Get tickets to the popular Great Escape & Hurricane Harbor in Queensbury to add even more excitement to your day trip. This grand amusement park features over 135 rides, shows, and attractions, including a waterpark. You'll find rides for thrill seekers, family rides, kids rides, and plenty of entertainment throughout The Great Escape.
With so many regions to visit and a wide variety of activities from which to choose, you can plan a day with something for every member of your family to enjoy without straying far from home.