Visit Albany's Oldest Department Store During Their Anniversary Sale & Charity Week
Help Local Charities & Celebrate B. Lodge & Company's 154th Anniversary on December 6 - 11, 2021
In addition to supplying coats and jackets for next-to-nothing for the City of Albany's Cash for Coats programs - and year-round support of local organizations - B. Lodge & Company in Albany pulls out all the stops for their Anniversary Sale & Charity Week.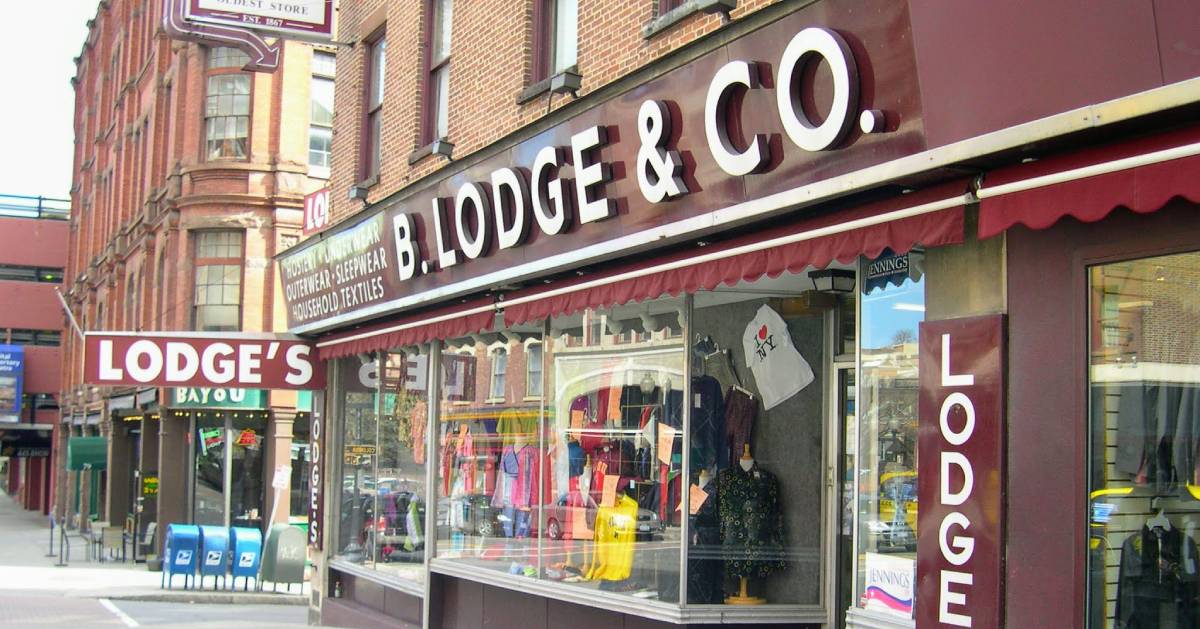 Join B. Lodge & Company in Celebrating Their 154th Anniversary
Located in the heart of downtown, B. Lodge & Company is recognized as Albany's oldest department store, having been founded in 1867. Over the years, B. Lodge has become an established member of the local area, and they continue to find ways to give back to the community that supports their business.
One of the fantastic ways B. Lodge supports Albany and the Capital Region is through their annual Anniversary Sale & Charity Week. During the company's 154th Anniversary Sale & Charity Week on December 6-11, 2021, 5% of sales will be donated to a local nonprofit.
Find out which ones, and then make a plan to stop by Albany's oldest department store to stock up on gloves, hats, and whatever else you could use, so you can help others in need.
What You'll Find at B. Lodge & Company: Inexpensive, High Quality Clothes & Accessories
Before we break down this year's Anniversary Sale & Charity Week recipients, shoppers should know they'll find name brand clothes at super low prices (kids coats from 19.99 to 24.99, etc.). They also carry kids snow pants, thermal underwear, gloves, belts, jewelry, and more.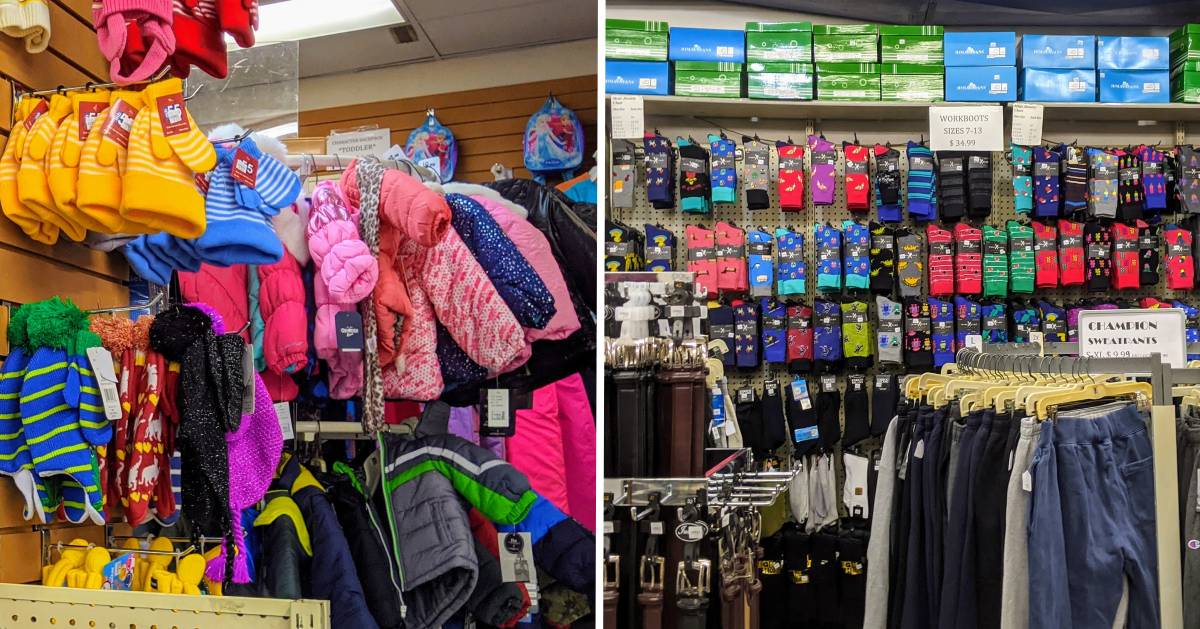 As one 2021 Google reviewer said, "They have the best prices on everything, I don't care what you're buying, the prices here are more reasonable than any department store."
B. Lodge & Company is a major carrier of Champion brand clothes, and they're one of the largest suppliers in the area of medical scrubs and kids school uniforms. Perhaps that's why a few of the chosen charities for 2021 are education-based organizations!
2021 Anniversary Sale & Charity Week Details
Monday, Dec 6: Capital City Rescue Mission
Mission & Vision: Capital City Rescue Mission helps homeless and hurting men, women, and children in Albany by providing food, shelter, clothing, medical, recovery, and faith services.
A Quick History: Established in 1949, Capital City Rescue Mission started out with volunteers providing nightly chapel services and meals out of a storefront on Madison Avenue. The organization has since expanded to include a Learning Center, recovery program, housing and transitional living apartments, and more.
Tuesday, Dec 7: Catholic Charities of the Diocese of Albany
Mission & Vision: Catholic Charities of the Diocese of Albany works tirelessly to alleviate poverty in our community. They're affiliated with Catholic Charities USA, which is one of the country's largest social service networks.
A Quick History: Catholic Charities was established in 1917. During the beginning stages, the organization primarily served urban areas of Albany, Schenectady, and Troy, working with orphaned children, foster and adoptive families, and those in hospitals. Since then, Catholic Charities has expanded their reach to other areas of society, with a particular focus on social justice and addressing the root causes of poverty.
Wednesday, Dec 8: St. Anne Institute
Mission & Vision: St. Anne Institute is a community-based agency that provides the highest level of care and rehabilitation services in the briefest time to children and families in New York State. This is accomplished through a wide range of programs, including clinical services, residential treatment, after school programs, a variety of education-related services, and more.
A Quick History: St. Anne Institute started out in a small wooden structure on Broadway with four Sisters of the Good Shepherd in 1887. They opened the doors to troubled and homeless women, and later expanded services to include academic and spiritual programs. As women and children's needs have become more complex, St. Anne has improved and grown their programs.
Thursday, Dec 9: Commission on Economic Opportunity
Mission & Vision: The Commission on Economic Opportunity based out of Troy is one of over 1,100 in the country. The organization works to eliminate poverty and create a strong, healthy, and happy community in the Capital Region. Their programs fall under five core service areas: Early Childhood Education, Employment and Financial Education, Family and Education Support, Healthy Homes, and Health and Wellness.
A Quick History: The local Commission on Economic Opportunity was formed in 1965, and is one of the largest nonprofits in the area today, with over 250 employees. Their first program was Head Start, to support school readiness in children from families in need, and from there they opened a food pantry, launched a WIC program, and started providing housing services. Today they have over 25 programs.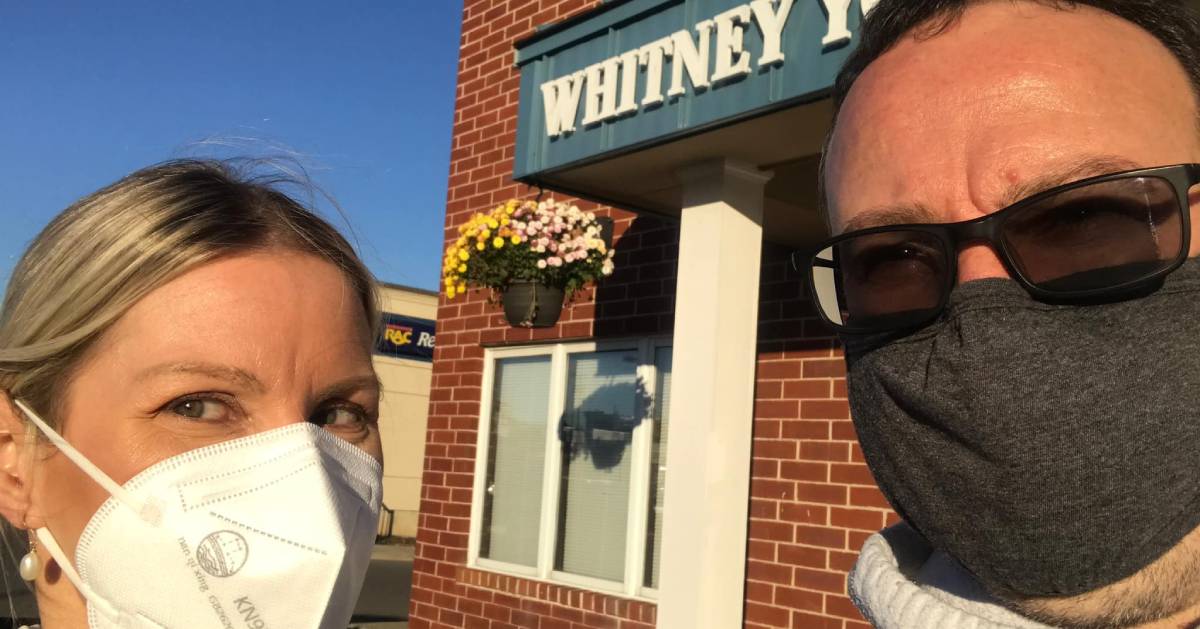 Friday, Dec 10: Whitney M. Young, Jr. Health Center
Mission & Vision: Whitney M. Young, Jr. Health Center operates out of eight locations in Albany, Troy, and Watervliet. This is a community-based organization that provides affordable, accessible, primary and preventative medical, dental, and addiction services to the uninsured, working poor, and medically under-served people in the region.
A Quick History: The Whitney M. Young, Jr. Health Center was established in 1971 and is named for Whitney Moore Young, Jr., who worked to put an end to segregation and discrimination with National Urban League. Today, WYH provides Capital Region residents with access to quality healthcare regardless of income, and they serve nearly 20,000 individuals annually.
Saturday, Dec 11: LaSalle School
Mission & Vision: LaSalle School, located in the Pine Hills neighborhood of Albany, provides an excellent environment for learning, living, and working. They have a strong emphasis on therapeutic and supportive services that support personal growth and lasting, positive change in youth and families in need.
A Quick History: When LaSalle School was founded in 1854 by the De La Salle Christian Brothers, the focus was on serving abandoned and orphaned boys. Today, it's a multi-faceted human services agency that works with youth who are at jeopardy as a result of serious concerns for their safety, well-being, and permanency.
Where & When to Stop by B. Lodge & Company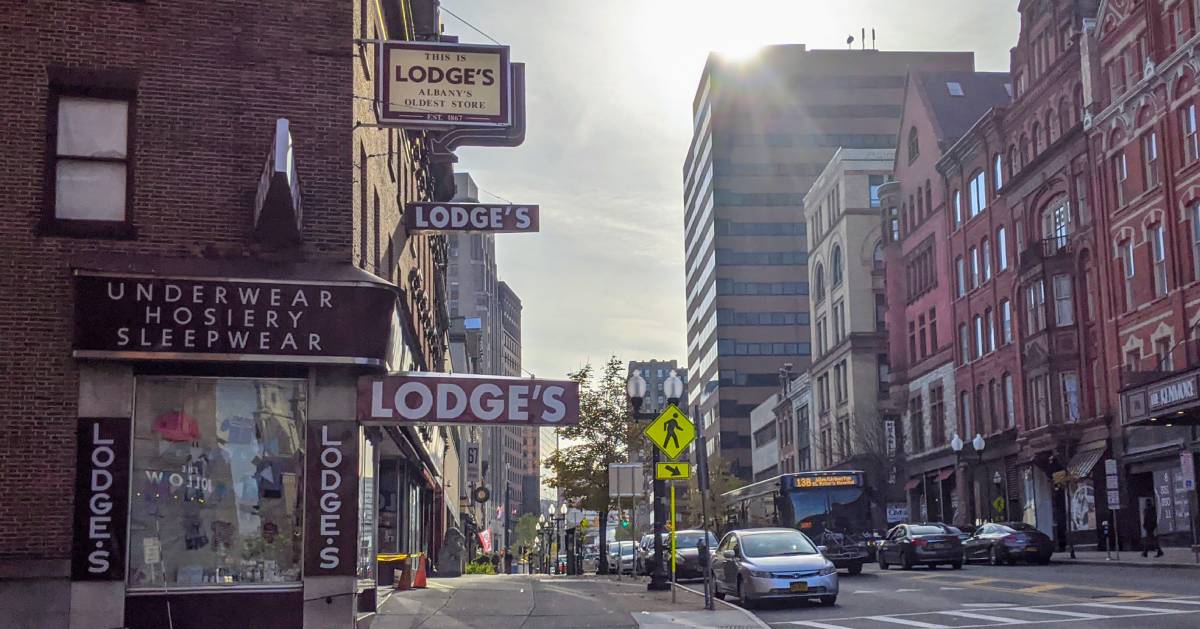 Now that you know the dates and the beneficiaries of this year's Anniversary Sale & Charity Week at B. Lodge & Company - here's what else you should know!
The department store is open Monday through Saturday, 11am to 5:25pm, and they're conveniently located in the heart of Albany at 75 North Pearl Street. Parking is available close by on Clinton Avenue or on other nearby side streets, or at the Riverfront Parking Garage. Street parking is free on Saturdays.
Get great items for less, and support the Albany area in myriad ways when you shop at this vintage department store during their Anniversary Sale & Charity Week!