CDPHP Cycle! - A Bike Sharing Program in Albany and the Capital Region
CDPHP Cycle! is a bike sharing program for Albany and the Capital Region. These smart bikes are available for rent and return at various locations. Register once and get access to CDPHP bikes whenever you need one.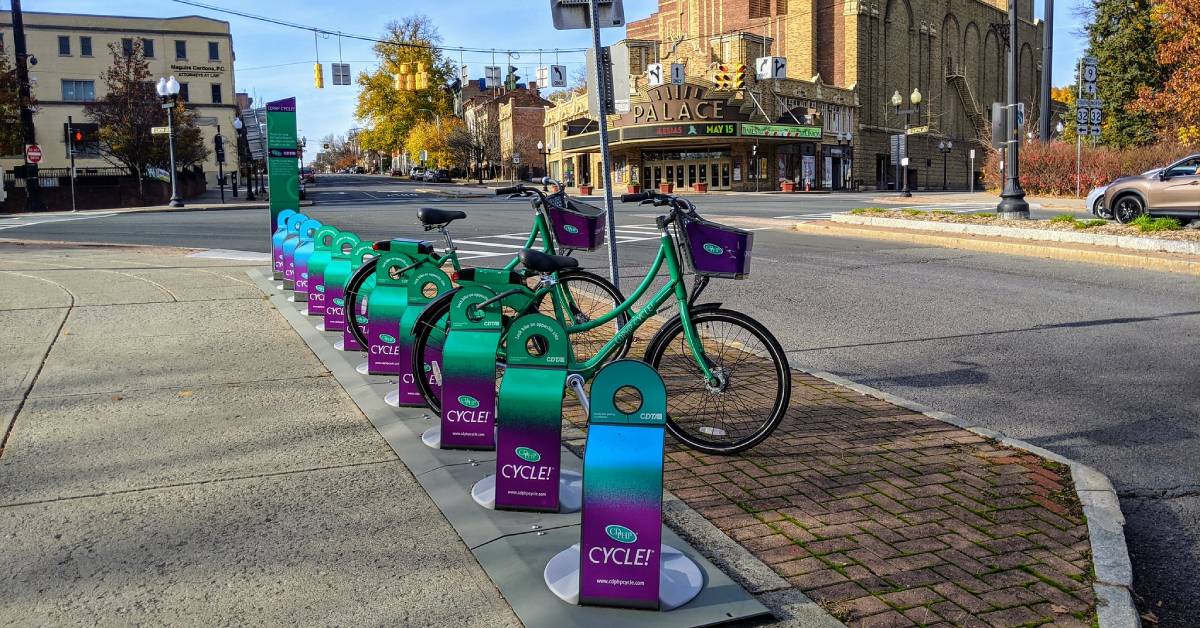 Go Green on Your Commute
Pick up a CDPHP Cycle! bike near home, ride to a station near work, check the bike in, and head into work knowing you arrived healthier (and greener) than when you left home.
The CDPHP Cycle! program has also announced that a new fleet of electric bikes (e-bikes) will be available to rent starting June 2023, which will make your commute an even easier ride!
Explore the City By Bike
Is this your first visit to Albany? Are you a local looking for a new way to see the city? The CDPHP Cycle! bike sharing program is the perfect, cost-effective way to navigate Albany and the surrounding area. Hop on and off at all the important sites in and around Albany for a fun and easy tour.
How Bike Sharing Works
The CDPHP Cycle! bikes are smart and fitted with GPS software that makes it easy to track your rides, share with friends, keep count of calories burned, calculate the distance traveled, and even estimate how your ride contributed to a reduction in carbon dioxide emissions.
To access a bike, simply download the app from https://www.cdphpcycle.org/, register and choose a membership plan, and then find the nearest bike. Release the lock with your app and you're ready to ride. After your ride, return the bike to any of the CDPHP Cycle! stations with an open spot.
There are over 400 bikes available at 80+ rack stations in Albany, Troy, Schenectady, Cohoes, and other communities. CDPHP Cycle! operates from May to November each season (approx.).
You can go to https://www.cdphpcycle.org/ to download the app and get ready to cycle.
Where to Find the Bike Rental Locations
Bike rentals are available throughout the Capital Region in Albany, Watervliet, Schenectady, Troy, Cohoes, Saratoga Springs, and the Lake George/Glens Falls area.
Once you've downloaded the app and signed up, you can search the region for available bikes on the interactive map and head out.