Celebrate Capital Region History During the Albany Stoop Stroll & Garden Tour
On June 25, stroll through Center Square & Hudson Park's renowned stoops and facades, decorated in their finest for this day! This event is hosted by the Historic Albany Foundation and other local organizations.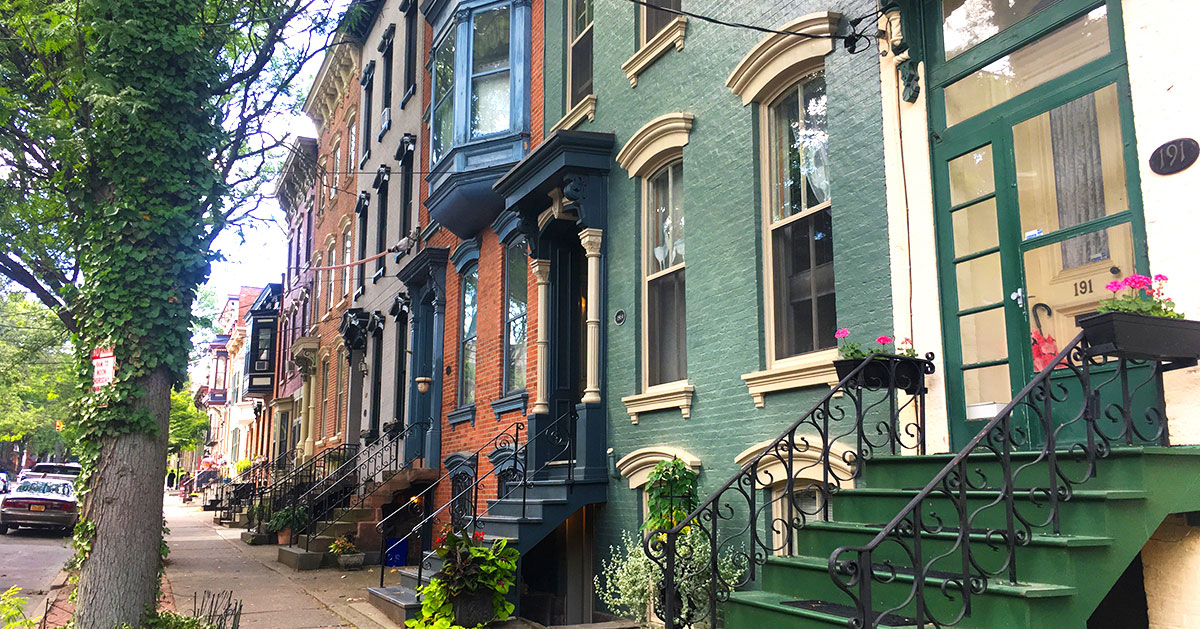 What Is the Stoop Stroll & Garden Tour?
The Stoop Stroll & Garden Tour is an annual, self-guided tour of the historic Center Square and Hudson Park neighborhoods. It is presented by the Center Square Association, Historic Albany Foundation and Hudson Park Neighborhood Association.
Previously, this event was known as the Hidden City House & Garden Tour. However, due to the COVID-19 pandemic, the tour went virtual. When it was brought back in 2021, the event was reimagined and became the Stoop Stroll & Garden Tour.
During the tour, visitors will get to enjoy the creative stoop decorations set up by residents, and will also have the opportunity to see several gardens that will be open to the public for the occasion. In 2021, hundreds of attendees also visited Hudson-Jay Park and enjoyed wares from local artisans, so this year, the local vendors market will be open once more.
Discover Historic Stoops and Facades in Albany
If you love history and architecture, this event is perfect for you. You can learn the history of the houses by picking up a program at 235 Lark Street--be sure to keep a close eye out for your favorite, because voting for the 'best stoop' will take place at Hudson-Jay Park, where the organizers will also have a variety exciting events taking place, including a local vendors market and handmade flower pot raffle--the winner will be announced at 3:30, so if you buy a ticket, be sure to stick around!
How to Vote for Your Favorite Stoop:
Each dollar you donate counts as one vote, and the suggested donation is $10. All visitors will also receive one complimentary vote, so everyone can show their support of their favorite stoop.
Don't Miss Out on the 2022 Stoop Stroll & Garden Tour!
This fun event is sure to be one for the books. Grab your loved ones and join us on June 25th from 10 AM-4 PM to vote for your favorite stoop, enjoy local wares, and maybe even win a handmade flower pot!