Celebrate Capital Region History During the 2023 Stoop Stroll & Gilded Age Walking Tours
On June 24, 2023, stroll through the Center Square & Hudson/Park communities in Albany, NY, and check out renowned stoops and facades, decorated in their finest for this day. This event is hosted by the Hudson/Park Neighborhood Association and Center Square Association.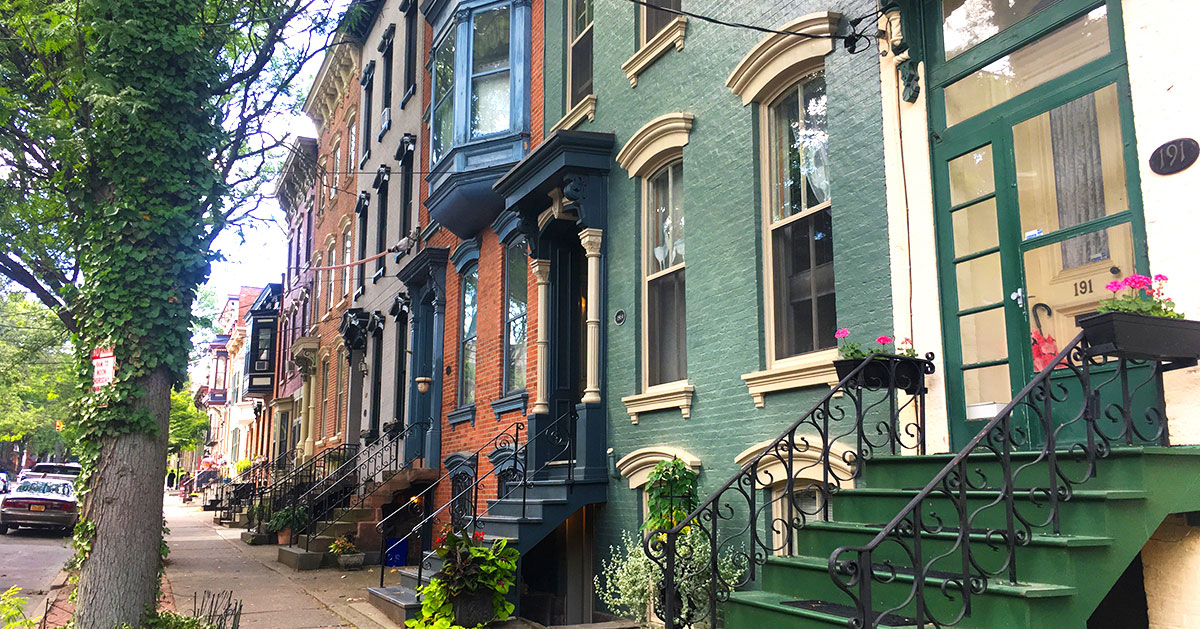 What Is the Stoop Stroll?
The Stoop Stroll is an annual, self-guided tour of the historic Center Square and Hudson/Park neighborhoods. Previously, this event was known as the Hidden City House & Garden Tour. However, due to the COVID-19 pandemic, the tour went virtual. When it was brought back in 2021, the event was reimagined and became the Stoop Stroll.
During the tour, visitors will get to enjoy the creative stoop decorations set up by residents. No two stoops are alike, and you'll see a wide variety of themes.
The cost to attend is a $10 donation. Registration on the Center Square Association's website is optional, but it will help the organizers know how many programs to print, and you can also donate while registering.
Discover Historic Homes in Albany
If you love history, architecture, and The Gilded Age, this event is perfect for you. The Stoop Stroll has expanded to include special Gilded Age Walking Tours during the day.
Guides will present the history of the houses used on-set in HBO's hit show, The Gilded Age. Visitors can also expect to hear behind-the-scenes stories about the filming of the show. Pictures of the actors in costumes and the transformation of the facades will be displayed too.
The cost to attend the tours is separate from the Stoop Stroll. The tour price is $15/person, and tours will take place every hour between 11 AM- 4 PM. You can purchase your tickets on the Center Square Association's website.
Shop for Local Artworks & Products
Finally, Hudson-Jay Park will feature a vendor market with wares from local artisans that will be open throughout the day.
Don't Miss Out on the 2023 Stoop Stroll
This fun event is sure to be one for the books. Grab your loved ones and join us on June 24 from 11 AM-4 PM to view over 100 uniquely decorated stoops, browse local wares, and get an inside look at Albany homes featured in The Gilded Age Season Two.