High Adrenaline Adventures Near Albany Where You Can Unleash Your Inner Thrill Seeker
Life is about trying new things and making memories that you'll never forget. The outside world is full of fun and exciting adventures, such as ziplining, whitewater rafting, and beyond - and, some of the options are kid-friendly! If you (and your loved ones) are in need of a major thrill in your life, then these high adrenaline adventures near Albany, NY, can help.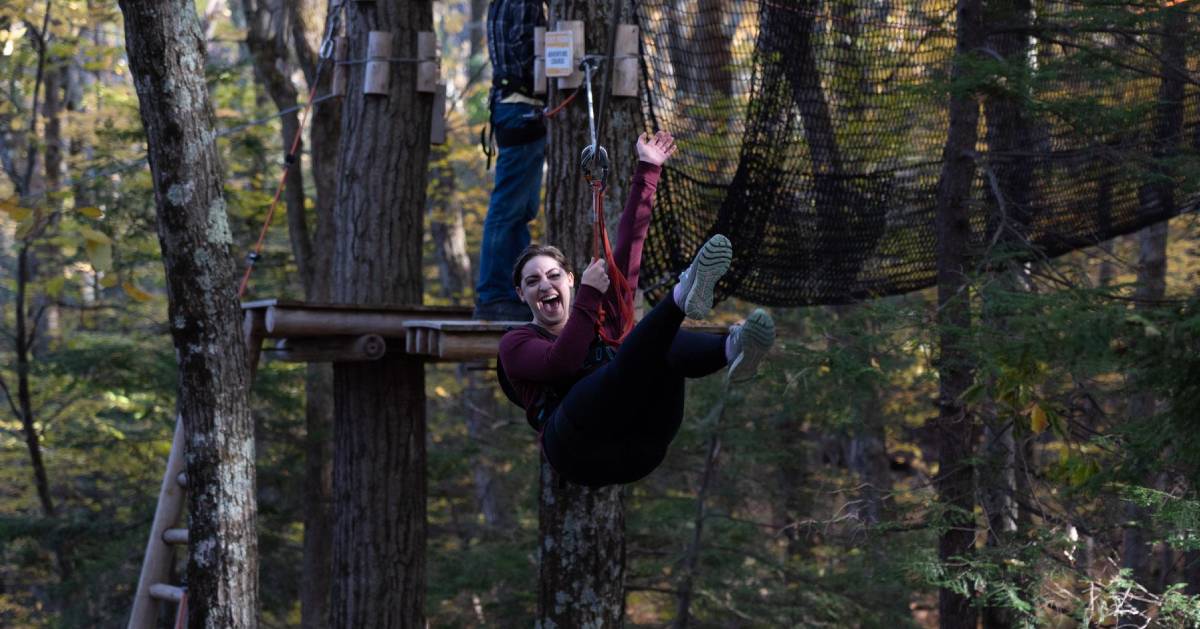 Did you know there's more to do at Thacher State Park in Voorheesville besides hit the trails and bask in the spectacular views? WildPlay Thacher offers an amazing treetop adventure course, a kids course, and a single "What's to Fear" jump. WildPlay Thacher is just about 25 minutes from Albany.
If you're itching to climb ropes or glide through the air on a zipline, check out this or our next high adrenaline activity.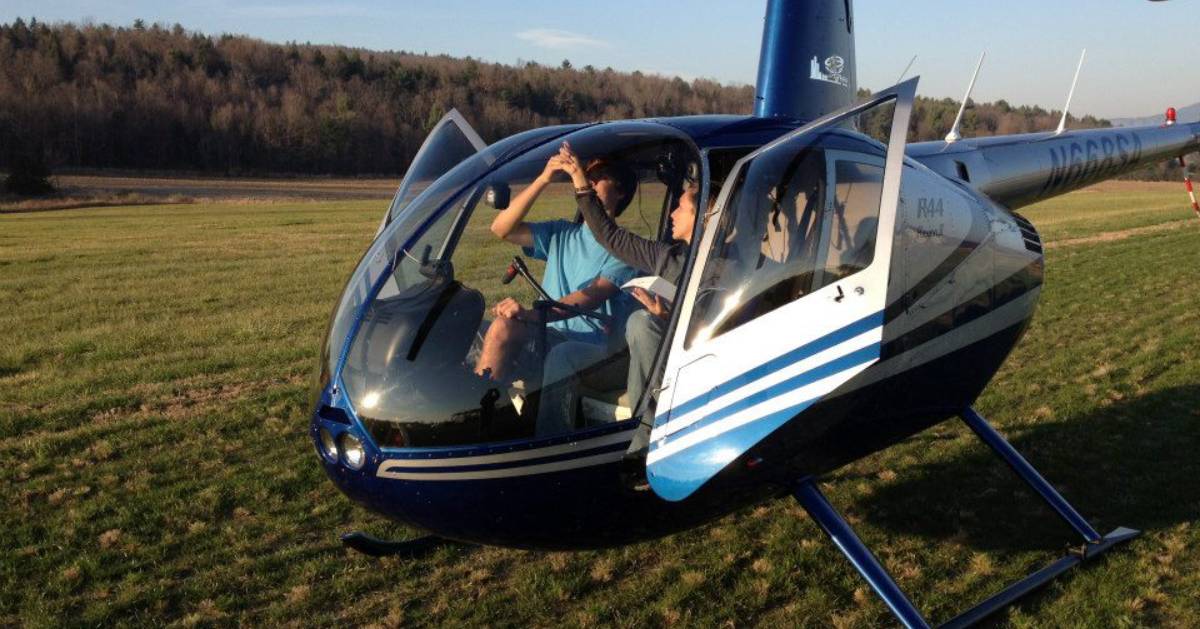 Hop aboard a helicopter with a friend, family member, or significant other, and ride around the Adirondack Mountains, Lake George, and Southern Vermont's Green Mountain Region. Based at Harris Airport in Fort Ann, NY, North Country Heli-Flite provides scenic helicopter tours that will have you soaring over beautiful forests, mountain ranges, farmland, and waterways.
The company's helicopter features a luxurious cabin and bubble window for a wide view of your surroundings. Tours are available year round, and during the summer, you can fly with the doors off and get an even better look at New York's North Country.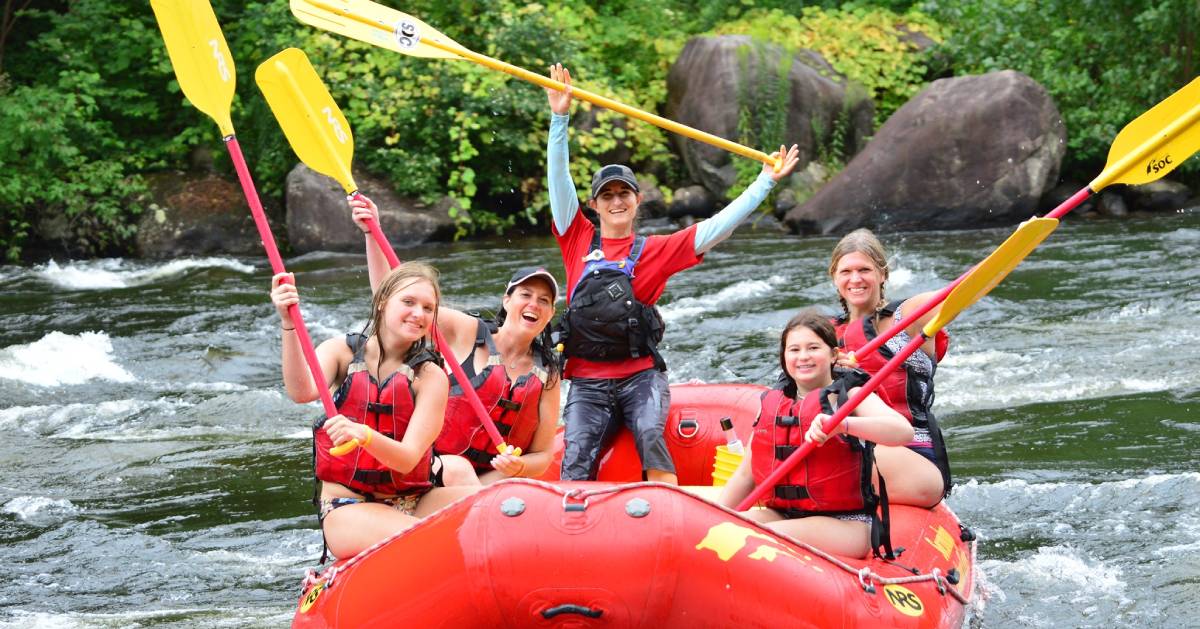 Located where the Sacandaga River meets the Hudson, Sacandaga Outdoor Center (SOC) in Hadley, NY, is a major whitewater rafting company in the Southern Adirondacks. Open spring through fall, each rafting trip brings adventurers and thrill seekers along the Sacandaga's Class II and III rapids. You can even rent an inflatable kayak and test your skills on the biggest waves.
When combined with expert guides and the newest and best equipment, you're guaranteed to have a fun, safe, and memorable trip on the water with SOC.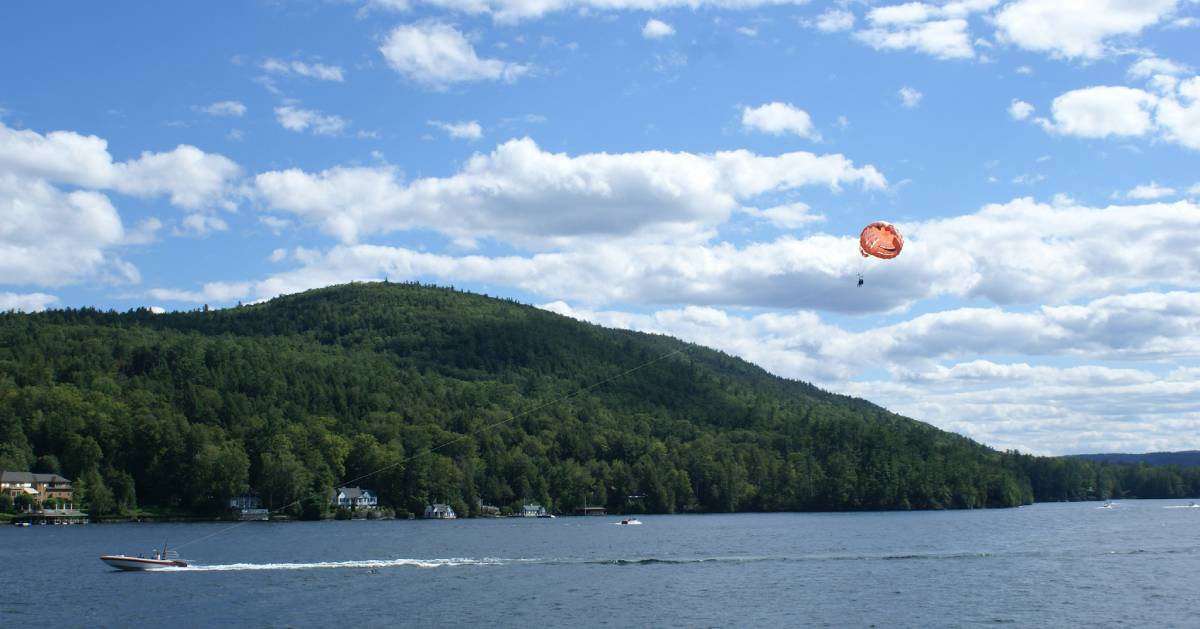 Go beyond the beach in Lake George and rise high into the sky on a parasail. Parasailing Adventures in Lake George Village has offered rides for over 20 years, making them the region's most experienced parasailing company.
Parasailing Adventures features an improved launching/landing method that uses a modern winch system on the back of their boat. They can launch parasails with two or three people side by side, and the professional crew will ensure everything goes smoothly and you feel safe and secure. Most importantly, while you're parasailing in the sky, you'll have a breathtaking bird's-eye view of the lake and surrounding Adirondacks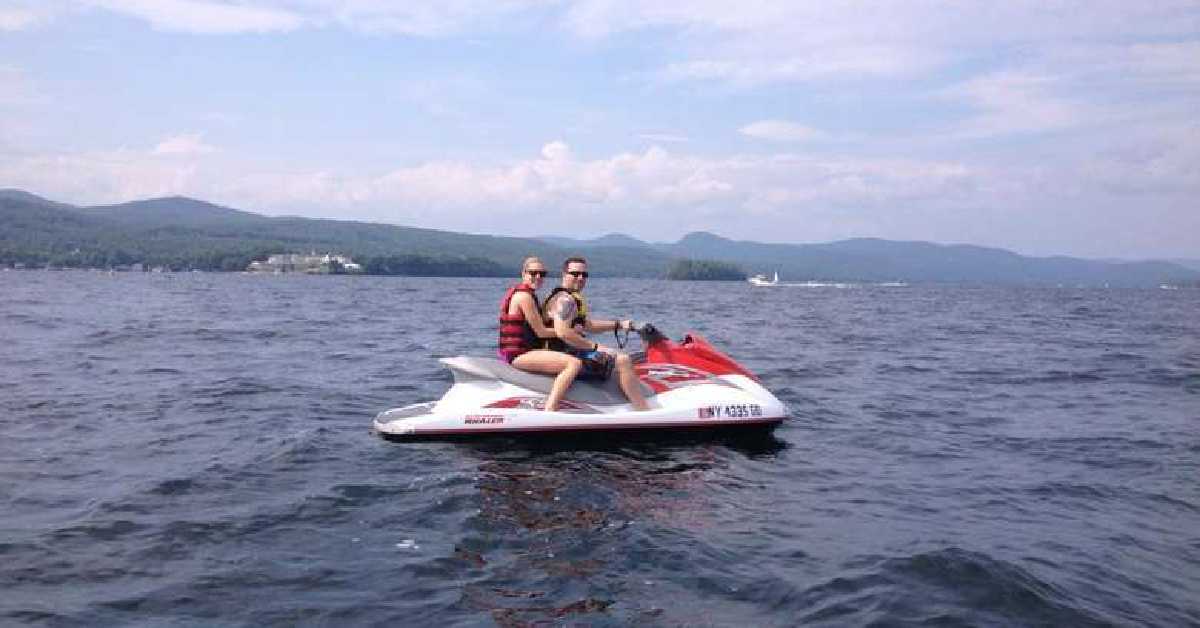 Renting jet skis at Chic's Marina on Lake George is an ideal activity for thrill-seekers and adventure enthusiasts visiting the area. The high-speed watercraft allows you to explore the lake in a whole new way, riding across the water and jumping waves. Whether you're an experienced rider or a beginner, the excitement of jet skiing is undeniable. It offers a perfect balance of adrenaline and relaxation, as you can cruise around the lake's scenic spots or rev up the speed for a more exhilarating experience. With the stunning natural backdrop of the lake, jet skiing becomes a memorable and fun-filled adventure for everyone looking to make the most of their time on the water.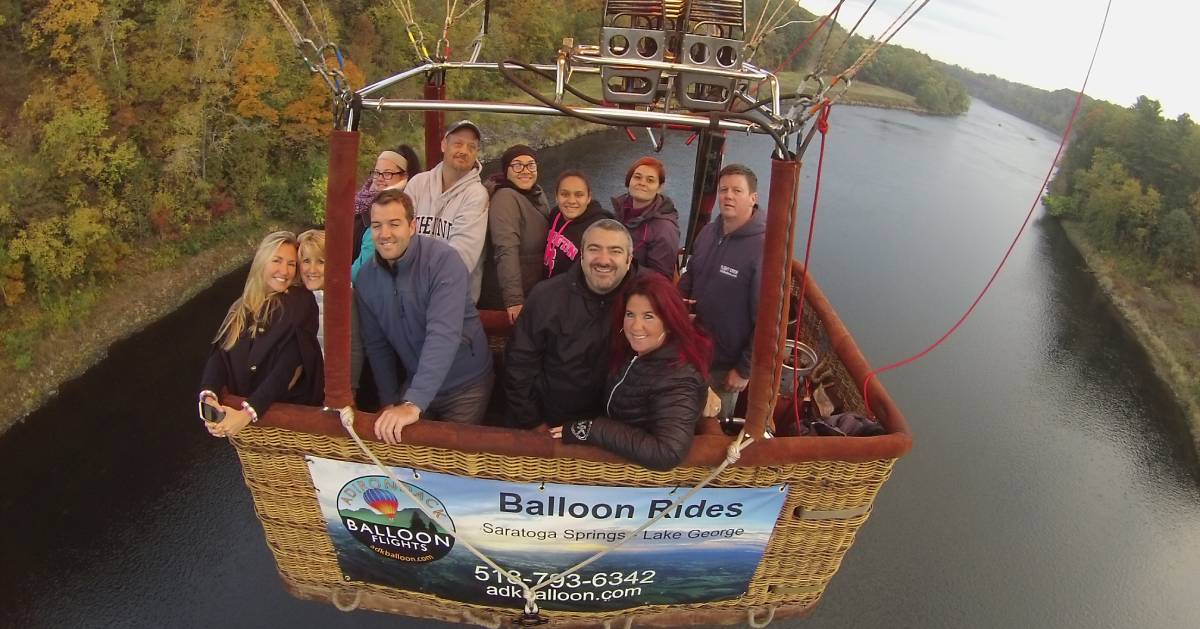 Sometimes the best adventures are the ones we go on with family and friends. If you'd like to get extreme by gliding through the sky with a small group, then consider booking a hot air balloon ride. Perfect for about 2-10 people, these trips allow you to see the world's natural beauty from high above the treetops.
There are multiple hot air balloon ride companies north of Albany from Saratoga to the Glens Falls Region, and each one is ready to give you and your group an unforgettable adventure.
Experience the Thrill of History on a Biplane Ride at Old Rhinebeck Aerodrome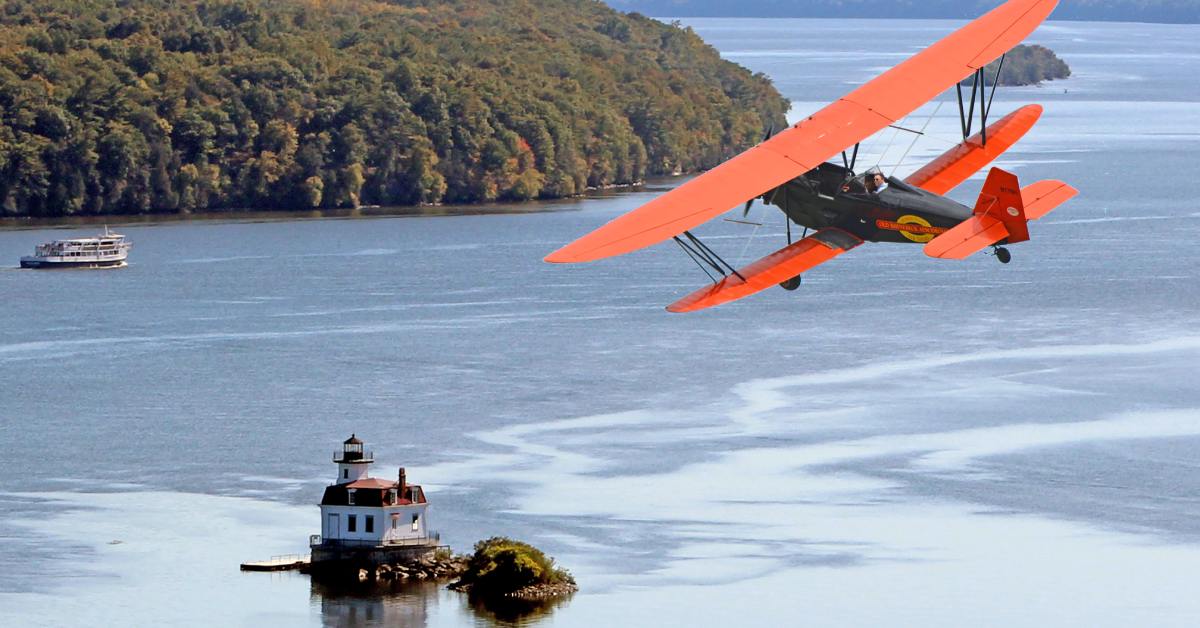 What was once used for passenger hopping in the 1920s and 30s flying circuses, the 1929 New Standard D-25 aeroplane has been maintained to modern aircraft regulations and can now carry up to four passengers per flight. So, grab your helmet and goggles and enjoy the thrill of flying over the Hudson River Valley in a piece of history!
Enjoy a Taste of the Track at Monticello Motor Club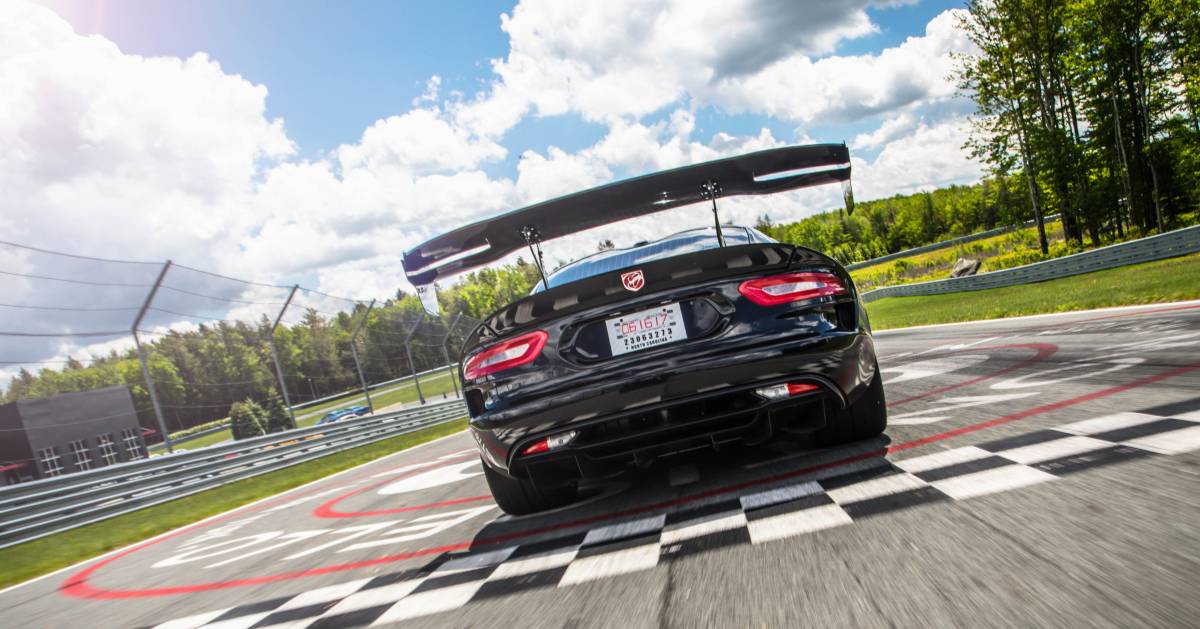 Monticello Motor Club in Monticello, NY, is best known as North America's premier automotive country club featuring its own private 4.1-mile racetrack. While members have almost unlimited access to the racetrack, non-member drivers of all skill levels can enjoy a taste of the track for a fee.
The motor club's Taste of the Track Driving Experience is your chance to drive on this private racetrack, receive one-on-one instruction from a personal driving coach, and unleash your need for speed. Guests can use their own vehicle or rent one of the club's BMW M models and M performance models. This full-day motorsports experience also includes access to clubhouse amenities, a facility tour, catered meals, and more. A full list of other Driving Experiences is available on their website.
Your next heart-pumping adventure awaits! Check out one of these attractions near Albany and enjoy the thrill of a lifetime.