Find Places to Play Pickleball in Albany, NY & Nearby
Pickleball is quickly becoming the sport everyone loves to play! The game is rapidly growing worldwide, and people can't get enough of this fun activity for all ages. Want in on it? Learn more about pickleball and check out where you can enjoy a game in and near the Albany, NY area.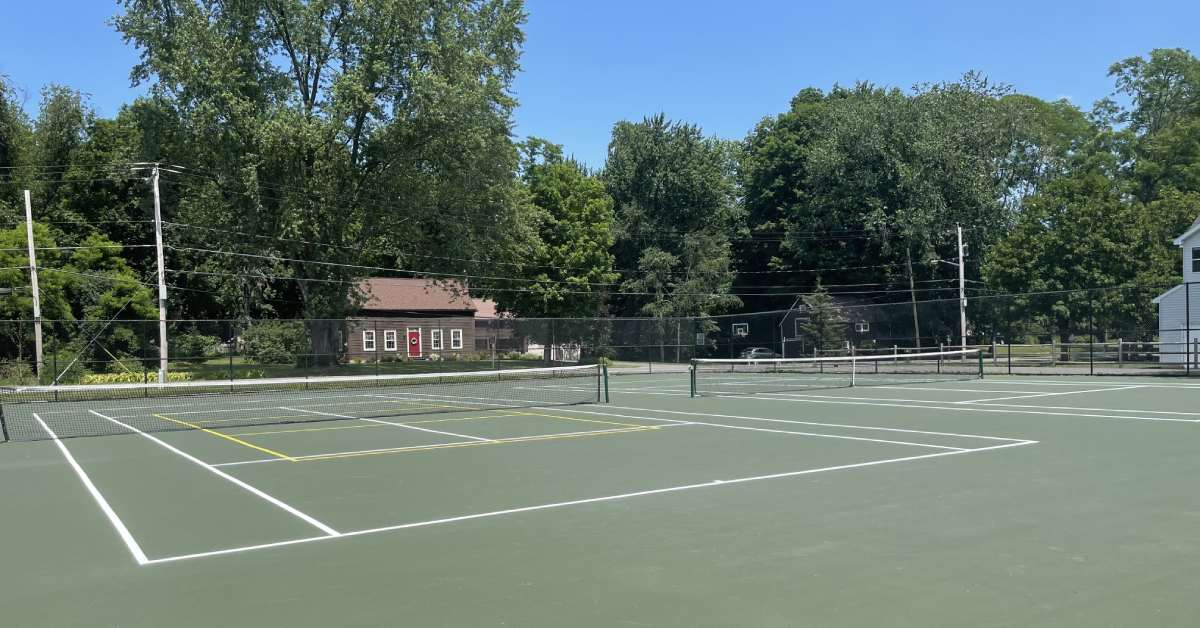 What Is Pickleball?
Joel Pritchard, Bill Bell, and Barney McCallum were the catalysts for this exciting new sporting experience, founded in 1965. One summer day on Bainbridge Island, Washington, these three friends explored a badminton court on Joel's property with limited gear—two ping-pong paddles and one plastic ball. The trio got creative to invent this beloved sport we all enjoy today!
Pickleball is an easy-to-learn sport that combines tennis, badminton, and ping-pong elements. You can play outdoors or indoors on a pickleball court with just two paddles and a plastic ball. Whether it's singles or doubles matches that strike your fancy, pickleball has something to offer everyone. So gather up some friends and hit the court today.
Head Out and Enjoy Pickleball In & Near Albany
Discover some of the best courts and unleash your inner champion. Here are a variety of places where you can play pickleball in the local Albany area:
Capital Hills Golf Course, Albany
The Capital Hills Golf Course has recently opened a new, four-court outdoor pickleball facility. The courts are open to the public daily from 8:00 AM-7:00 PM. There are required reservations to play on the courts, which can be made online.
Milton Pocket Park, Albany
The Milton Pocket Park in Albany is quaint but perfect for a pickleball game. The "pocket-sized" park features two dedicated pickleball courts open to the public. They also have a playground if the kids tag along for a day in the park.
Palma Park, Albany
Not too far from Colonie Center is Palma Park. This public park is relatively quiet as it is located in a residential area. Their two pickleball courts are shared with the tennis courts. Additionally, the park hosts a playground, basketball courts, and a small field.
Shuttleworth Park, Amsterdam
If you're looking for a large park with something to do for everyone, visit Shuttleworth Park. In addition to pickleball courts, the park offers various amenities, including a playground, charcoal pits, public restrooms, tennis courts, pavilions, a playground, a volleyball court, softball fields, and a walking path along the Chuctununda Creek.
Clifton Knoll, Clifton Park
Enjoy a game of pickleball at Clifton Knoll in Clifton Park. This local park is located off Locust Lane, and one of the tennis courts doubles as a pickleball court.
Capital District YMCA-Bethlehem Branch, Delmar
This location is one of Delmar's most popular places to play pickleball. With three indoor courts, you can still fix your pickleball itch, regardless of the weather! A membership to the YMCA is required to play, but it is one of the only indoor facilities in the Albany area that doesn't require you to bring your own net.
Elm Avenue Park, Delmar
Elm Avenue Park is the Town of Bethlehem's largest park, and it features a pool complex, playing fields, a playground, tennis and basketball courts, and more. Pickleball can be played at the tennis courts, and the town's Parks & Recreation Department typically hosts a drop-in pickleball program for beginners during the summer.
Impact Athletic Center, Halfmoon
The Impact Athletic Center in Clifton Park is an indoor facility and offers open play times weekly. Open pickleball times are Monday-Friday, 6:30 AM-8:30 AM, in addition to more open gym times. Morning sessions cost $7 per person, afternoon and weekend sessions cost $10 per person, and members can play for free. Visit their website for the latest updates.
Sportime Schenectady, Schenectady
Sportime Schenectady is the perfect place for pickleball players of any level. For beginners or players looking to improve their game, Sportime offers group clinics with certified instructors. The club also provides pickleball open play for fun and friendly weekly sessions. While non-members can play with a fee, Sportime members receive special pricing and can reserve space up to 7 days in advance.
Collins Park, Scotia
Located just outside of downtown Schenectady in Scotia, Collins Park offers a large area with a playground, picnic area, small pond, and various sports courts, including ones for pickleball. The six pickleball courts within the park share nets with the tennis courts.
Watervliet Dome, Watervliet
The City of Watervliet has recently opened a new space for pickleball. The area has four pickleball courts, two available with nets and two without (though you can bring your own net to play). Players will need to purchase a $10 key fob for access to the dome and pay $5 each time they play.
Pickleball Basics: Equipment Needed to Play the Game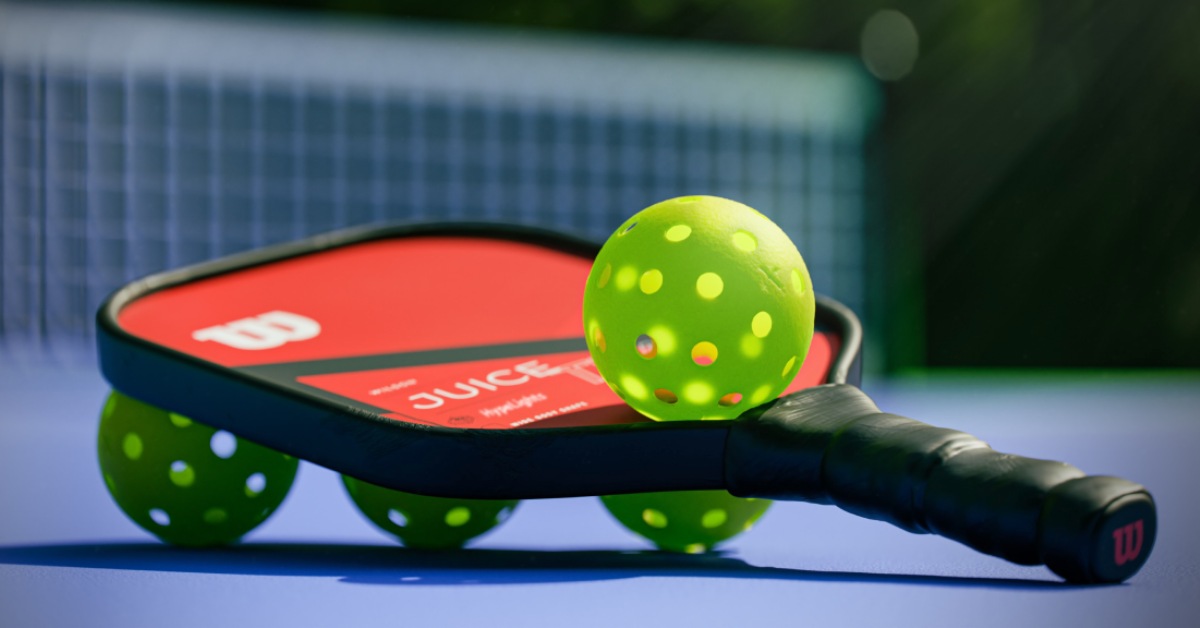 Pickleball has come a long way since it was first invented! Paddles have gone from being made of wood to modern light composite materials, like aluminum and graphite. Of course, you'll also need the pickleball ball, which is similar to a wiffle ball. The International Federation of Pickleball (IFP) requires balls to be one solid color, but with options like yellow, green, or white, there are plenty of opportunities for customization.
Pickleball is an easy, entertaining sport that you can play year-round and is a great way to get active and make new connections in your area. With plenty of places to practice, as well as all the gear you need to play available for purchase or rent, there's no excuse not to give pickleball a try.
Trust us—once you do, it'll be hard to put down your paddle. So what are you waiting for? Get out on the court and see what this fantastic sport is about!
Sources:
USA Pickleball: History of the Game