Traverse the Treetops at WildPlay Thacher: Albany County's Hidden Gem
Picture This: You're standing in beautiful Thacher State Park, palms sweaty and heart racing in anticipation as you gaze up at the series of suspended ladders, bridges, nets, and ziplines located throughout the treetops. A friendly instructor guides your group through a training session so you'll feel safe and secure all the way. But now it's time! You reach for the ladder and climb until you arrive at that first obstacle. With a rush of adrenaline and excitement, you step forward and begin your aerial adventure.
This is just a preview of what to expect at WildPlay Thacher, a hidden gem for outdoor lovers and thrill seekers of all ages in Albany County.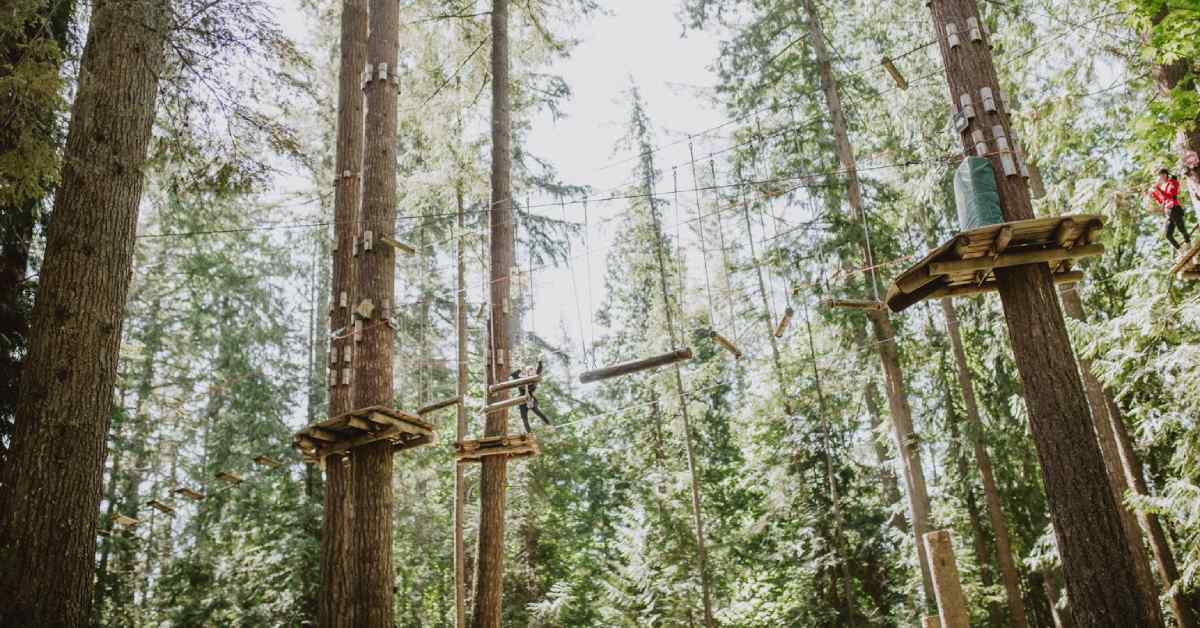 Climb, Zip, Swing & Explore Nature Like Never Before
Located just 30 minutes west of Albany, WildPlay Thacher in Voorheesville is an aerial adventure park where visitors can traverse the treetops, unleash their inner monkey, and experience an action-packed day. The unique attraction offers something for every member of the family, from the youngest thrill seeker to the oldest adventurer.
WildPlay Thacher features five levels of high ropes courses filled with dozens of aerial obstacles, log bridges, ziplines, suspended tunnels, platforms, and more. Some will even bring you up to 60 feet above the ground!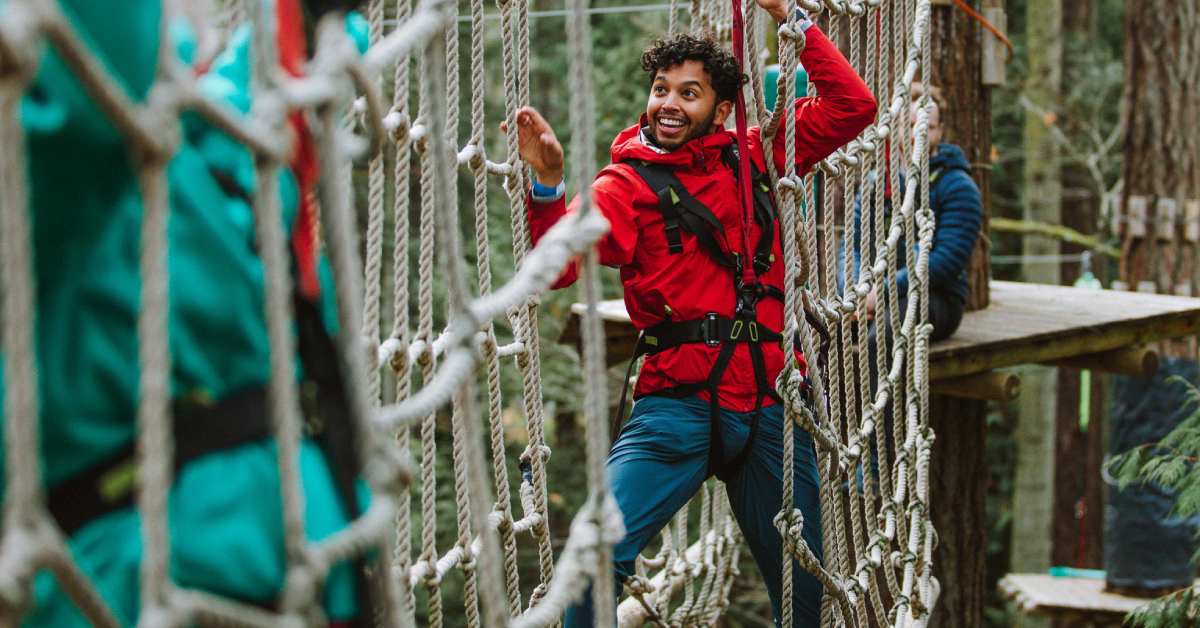 In total, there are three courses to choose from: the single-level Kids Course for ages 5-12, the three-level Classic Course for your everyday adventurer, and an Extreme Course for people seeking the greatest challenge.
The Classic Course is designed to help you build confidence and face your fears as you slowly progress from the first level to the top. Then, when you're ready to tackle the highest and toughest obstacles at WildPlay, consider the Extreme Course, which can be done separately or as an add-on to the Classic Course.
No matter which one you sign up for, you're sure to feel a sense of accomplishment as you conquer each obstacle and cheer for your friends and family along the way.
Take the Plunge From the Treetops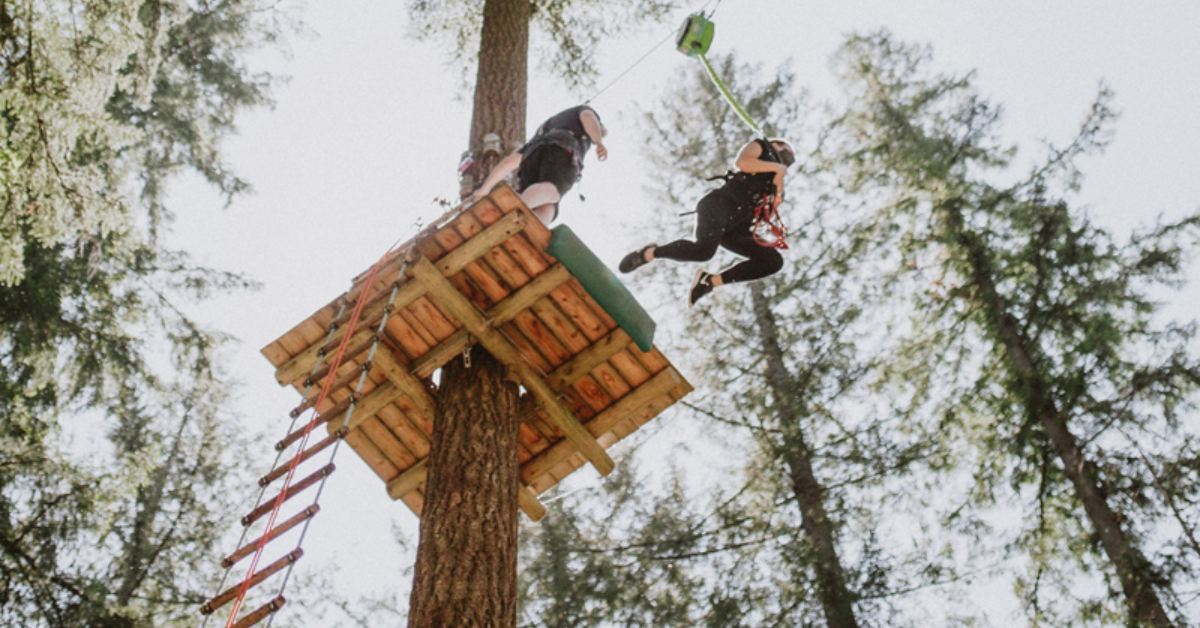 Looking for the ultimate adrenaline rush at WildPlay? Check out their What's To Fear Jump, a 40-foot freefall jump from the edge of a platform that will send you soaring down to the ground. This is also available separately or as an add-on to your adventure course.
Plan Your Visit to the Park This Year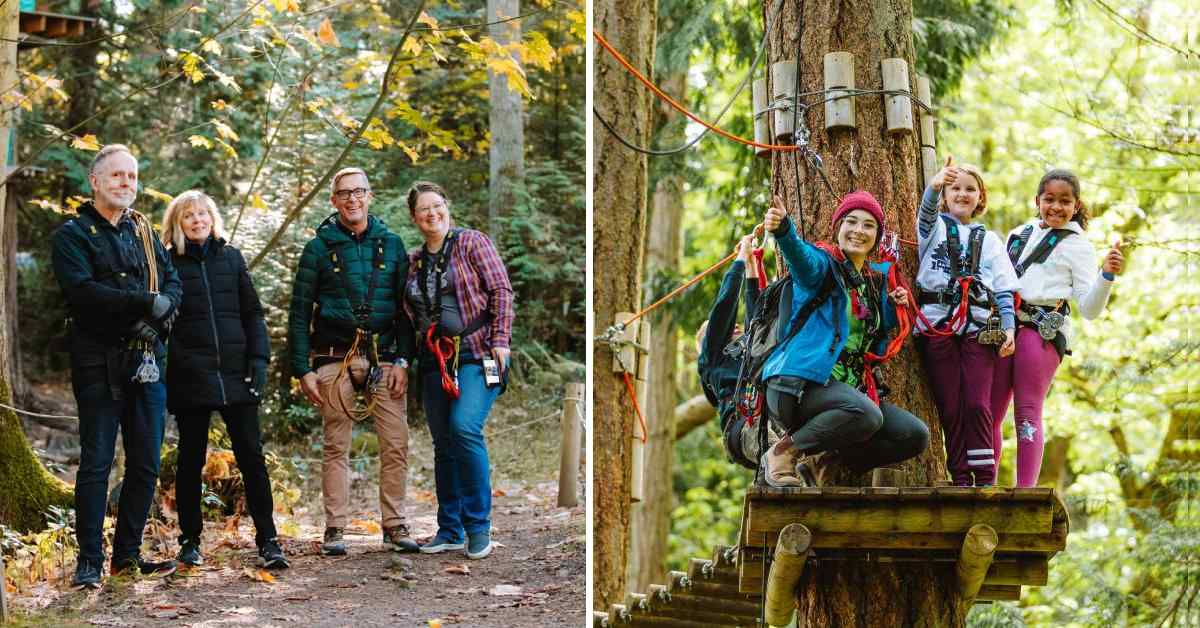 With its quiet wooded setting in Thacher State Park and picturesque views, WildPlay Thacher is the perfect place for outdoor adventures with family or friends. Not only is the attraction fun and safe thanks to the continuous belay system, but it's a great option for team building, parties, groups, and schools.
Additionally, eligible organizations can receive funding for a trip through the New York State Parks Connect Kids reimbursement grant, and military families and frontline healthcare workers can get 15% off.
So what are you waiting for? WildPlay Thacher is open from May 13, 2023 - October 2023, and online bookings are recommended to guarantee your play time.