Hit the Trails at These Great Places for Snowshoeing in the Albany, NY Area
Explore the breathtaking wilderness of Upstate New York on a pair of snowshoes this winter! Here in the Albany area, you can go on a wonderful snowshoe adventure at local preserves and parks. There are trails for every age and ability level, and to help you get started, we've rounded up some of our favorite places for snowshoeing.
Albany Pine Bush Preserve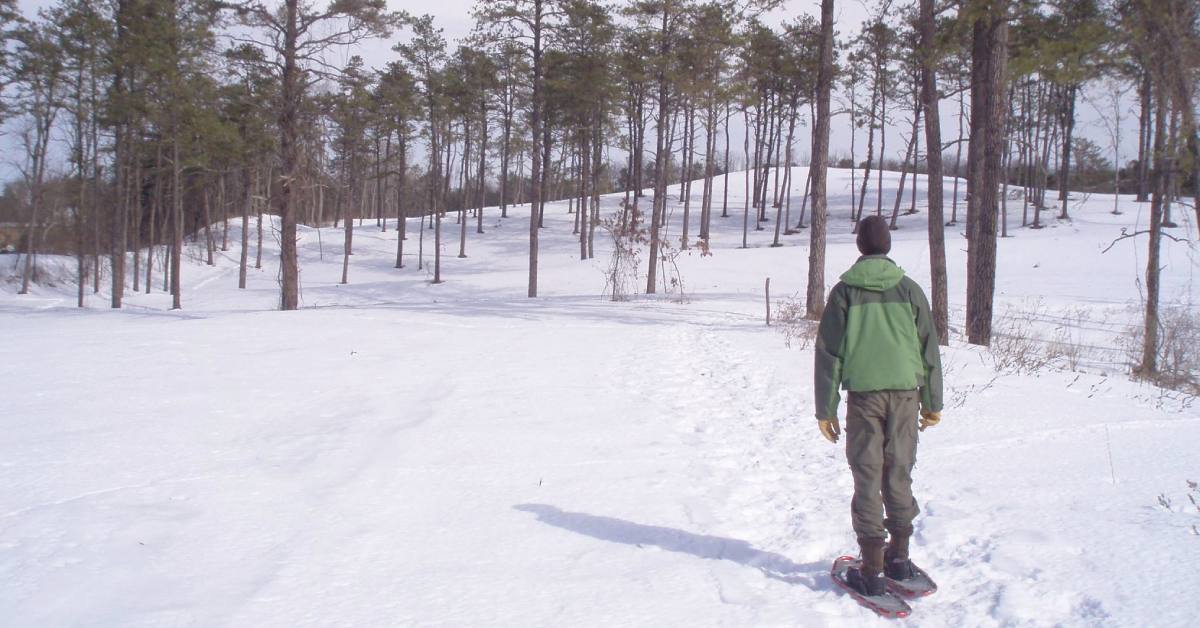 Discover close to 20 miles of marked trails that are open for snowshoeing during the winter months. Located in Albany, the Albany Pine Bush Preserve features easy to moderate trails that are perfect for a snowshoe adventure with the whole family. As a courtesy to cross-country skiers, snowshoers are asked to walk on the sides of the ski tracks. Admission is free, and the preserve is open all year long, 24/7.
Lapland Lake Nordic Vacation Center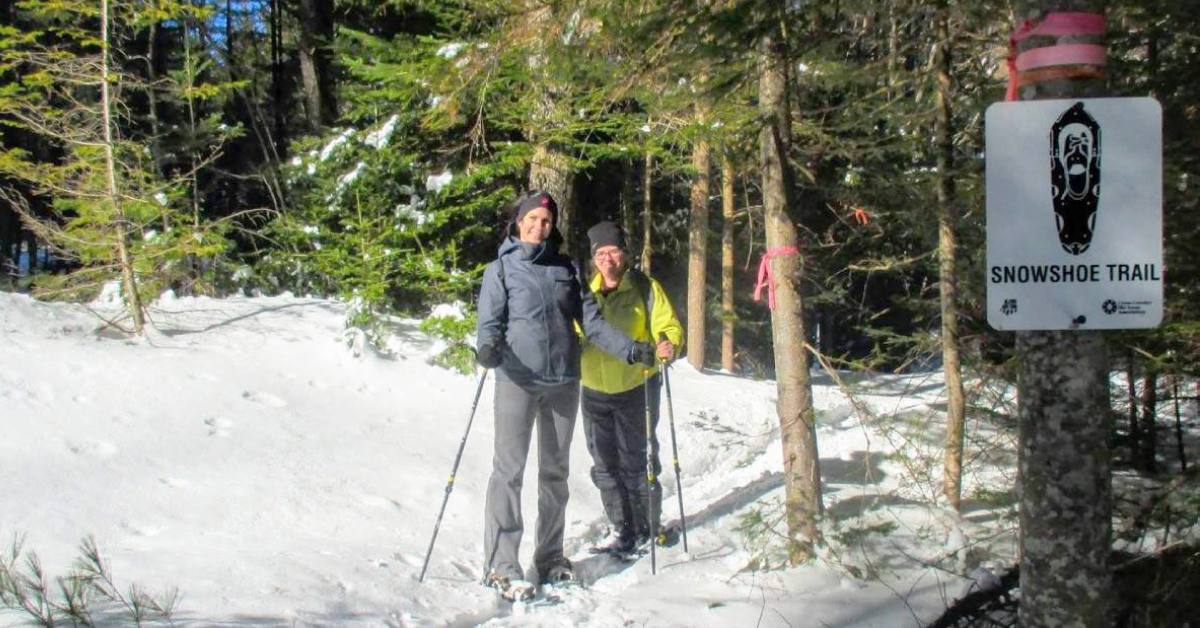 Experience southern Adirondack snowshoeing at its finest when you visit Lapland Lake Nordic Vacation Center in Northville. This winter sports destination is home to 12 kilometers (a little over 7 miles) of marked and mapped snowshoe trails that travel through thick forests of pine, hemlock, and hardwoods. The terrain ranges from flat to rolling hills and steep grades, and you can either bring your own snowshoes or rent a pair from Lapland Lake. Purchase a day or season pass and start exploring!
READ MORE ABOUT SNOWSHOEING AT LAPLAND LAKE
The Nordic Center at Gore Mountain
Interested in a fun-filled day trip this winter? Travel north to Gore Mountain and explore a variety of snowshoe trails at their Nordic Center. Although this winter wonderland features designated snowshoe trails, snowshoers are welcome to walk along the sides of the groomed cross-country ski trails. The Nordic Center is open day and night (tracks are lit), and rentals are available.
Christman Sanctuary
Protected by The Nature Conservancy, the Christman Sanctuary in Delanson is a 120-acre preserve that's open to the public year round. During winter, you can explore the 2.2 miles of trails by foot or with a pair of cross-country skis or snowshoes. These trails are well marked with slight elevation changes.
Capital Hills Golf Course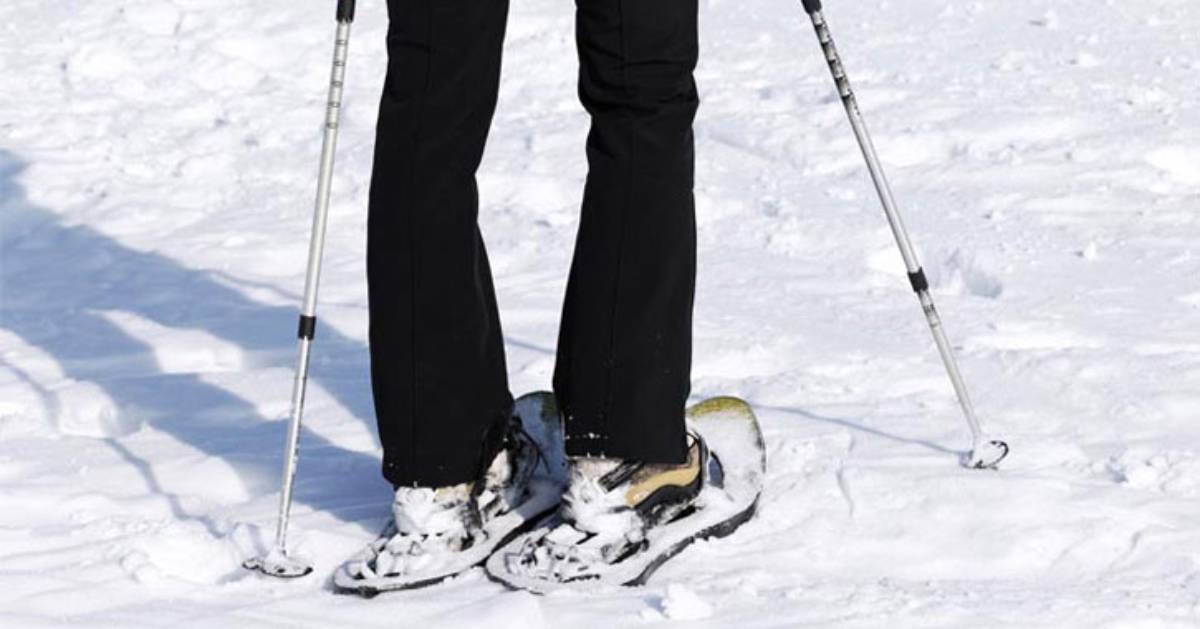 When the Capital Hills Golf Course in Albany is closed to golfing during the off-season, the property remains open to the public for cross-country skiing, snowshoeing, running, and walking as weather permits. There are over 10 kilometers (approximately 6 miles) of trails to traverse that will bring you throughout the hilly course.
Five Rivers Environmental Education Center
The trails located at the Five Rivers Environmental Education Center in Delmar are great for a number of recreational activities, including snowshoeing. This unique property is best described as a living museum featuring 450 acres of fields, forests, and wetlands.
Snowshoeing and cross-country skiing are allowed on all of the hiking trails, and snowshoe rentals are typically available for a small fee when there is at least six inches of snow on the ground. Admission is free, so check out the trails this winter and observe local wildlife during your snowshoe adventure.
Dyken Pond Environmental Education Center
Take a trip to the Dyken Pond Environmental Education Center in Cropseyville and enjoy snowshoeing and cross-country skiing. Parking and trail access are free, and the property is open during daylight hours. Visitors should be aware that the trails are not groomed, and breaking trail may be necessary at times. Trail users should try to maintain separate tracks for cross-country skiing and snowshoeing. Snowshoes are typically available to rent for a small fee with advance notice.
Grafton Lakes State Park
Featuring 25 miles of trails across nearly 2,500 acres, Grafton Lakes State Park in Grafton is one of the Capital Region's best places for snowshoeing in winter. Although the trails are groomed for snowmobilers, visitors may snowshoe and cross-country ski at the vast park as weather permits. Grafton Lakes State Park is open from dawn to dusk, and there are many trails and trail loops to choose from.
Looking for even more snowshoe trails? Check out Peebles Island State Park, Saratoga Spa State Park, or Thacher State Park, all of which are located in the Albany area.