Albany Nightlife Events
Know of an event that should be on the calendar and isn't? Please help us keep the community updated on the latest events and happenings by submitting an event to the calendar.
Featured Events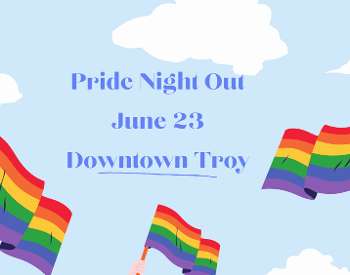 Sponsored
Fri, Jun 23 · 5:30 PM
Troy Pride Night out and Block Party
Join The Pride Center and the Troy BID in Downtown Troy as we celebrate the LGBTQIA+ community during Pride Month, with a block party that combines vendors, food, music by...
Monument Square, Monument Square Troy, NY 12180