Bring on the Barbecue in the Albany Area!
Barbecue or BBQ, fall-off-the-bone ribs or pulled pork - regardless of how you spell it and what your go-to meat choice is, if it's barbecue food you crave, then we've got it in the Capital Region.
We've rounded up six barbecue restaurants in the Albany/Schenectady/Troy area and broken down what they're known for and what kind of barbecue they specialize in. And, scroll to the bottom for a couple of bonus barbecue places in the Saratoga area.
6 Fantastic Barbecue Restaurants
The Iron Works Grill: Ribs & Ridiculously Delicious Other Options
15 Campbell Avenue, Troy, NY 12180
What's on the Menu
The Iron Works serves up loaded barbecue plates that include potato salad, beans, pickle, onion, bread, and barbecue sauce along with your choice of sliced beef, chopped beef, pulled pork, beef ribs, pork ribs, chicken, smoked turkey, and there are a few other options.
This barbecue hotspot specializes in ribs but also offers a variety of other meats as listed above, in addition to meatloaf.
Non-Meat Items to Look For
Their "stick-to-your-ribs side dishes you crave" include mac and cheese, coleslaw, green beans, and creamed corn, to name a few.
What the People are Saying
"Their collard greens were freshly made...pulled chicken sandwich is a creation from heaven. Their cornbread is a slab of goodness. Everything I have gotten from there has been delectably satisfying." - Google reviewer
"I tried the ribs from here tonight and they were incredible. Best ribs I have had - fall-off-the-bone tender and great flavor!" - Facebook reviewer
K-Plate Korean BBQ: Your Go-To Place for Korean-Style Barbecue & Bubble Tea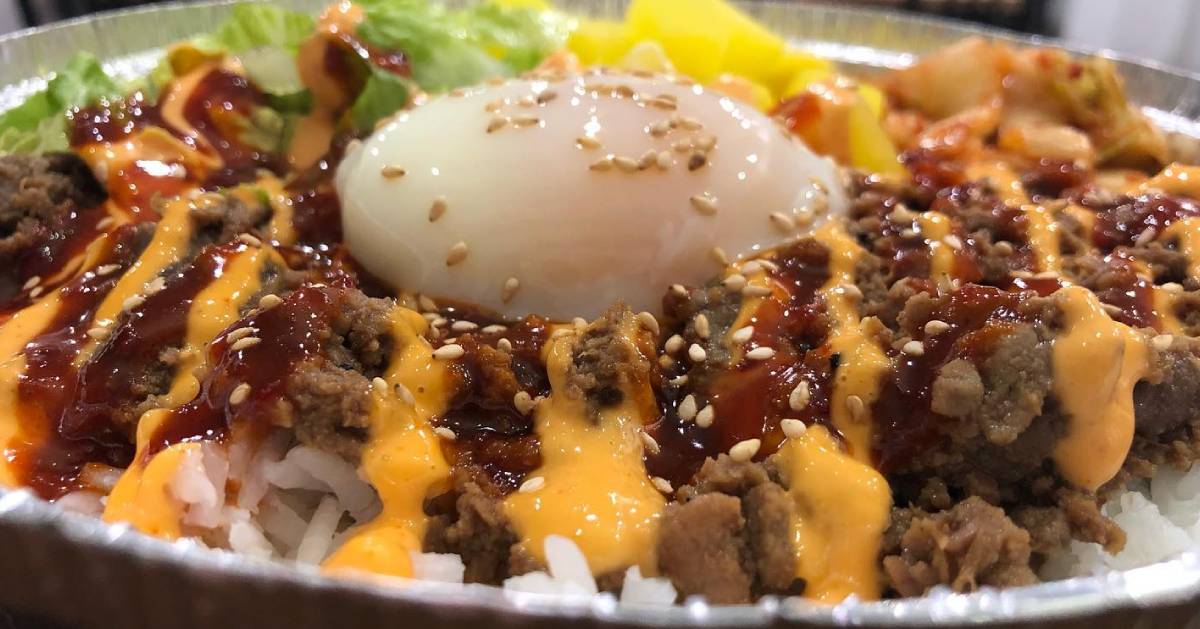 193 Lark Street, Albany, NY 12210 (also a Troy location)
What's on the Menu
When barbecue and global cuisine come together, you have the perfection that is K-Plate Korean BBQ. Their famed K-Plate comes with bulgogi (marinated beef, and a signature Korean staple), rice, your choice of three side dishes, and your choice of three different sauces; there's also a hot-plate/spicy option.
Non-Meat Items to Look For
You can't have Korean fare without kimchi! Try kimchi fries or fried kimchi dumplings. They also offer three kinds of tea, and Bubble Tea appears to be the favorite of guests, which comes in black, milk, coffee, honeydew, or taro.
What the People Are Saying
"K-Plate is the best Korean barbecue I've ever had, by far. All of their menu options taste great, but my personal favorites are the spicy plate and the chicken wings." - Google reviewer
"There are 4 of us in my family and we each order our K-Plate differently. It's sort of comical placing the order - one wants extra rice/extra lettuce, one wants lots of sriracha mayo, and one wants no extra sauce at all. The order is always correct (no matter if we eat in or take out)." - Yelp reviewer
The Memphis King BBQ: Highly Rated Barbecue Restaurant With Amazing Dry Rubs & Sauce on the Side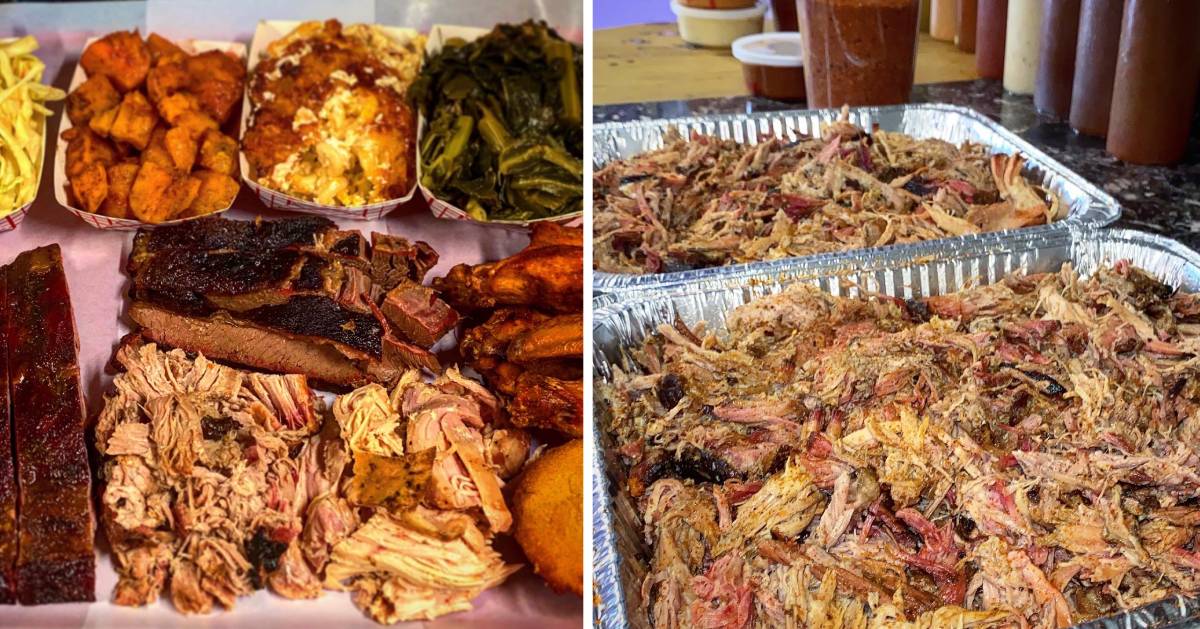 1902 Van Vranken Avenue, Schenectady, NY 12308
What's on the Menu
Memphis King BBQ, according to a 2019 configuration of Yelp reviews, is the #2 barbecue restaurant in Upstate New York. Memphis-style barbecue can be prepared "wet" or "dry," dry being with no sauce or the sauce on the side.
Indeed, Memphis King's smoked meat options all come with barbecue sauce on the side, and they have a variety of dry rubs to experiment with like sweet heat, lemon pepper, garlic parm, and Cajun. The fried chicken section of the menu also offers the meat dry rubbed or tossed in sauce.
Non-Meat Items to Look For
Guests can't get enough of the mac and cheese and baked beans.
What the People Are Saying
"For real - the best BBQ in the Capital Region. Stop reading this review right now and call them and order everything. Seriously." - Google reviewer
"All was amazing and lived up to the hype. House sauce is awesome. We had ribs, brisket, smoked wings, greens, slaw, and yams. 'EXTRAORDINARY' is putting it lightly." - Facebook reviewer
Dinosaur BBQ: Remarkable Ribs, Sensational Sides & Waterfront Views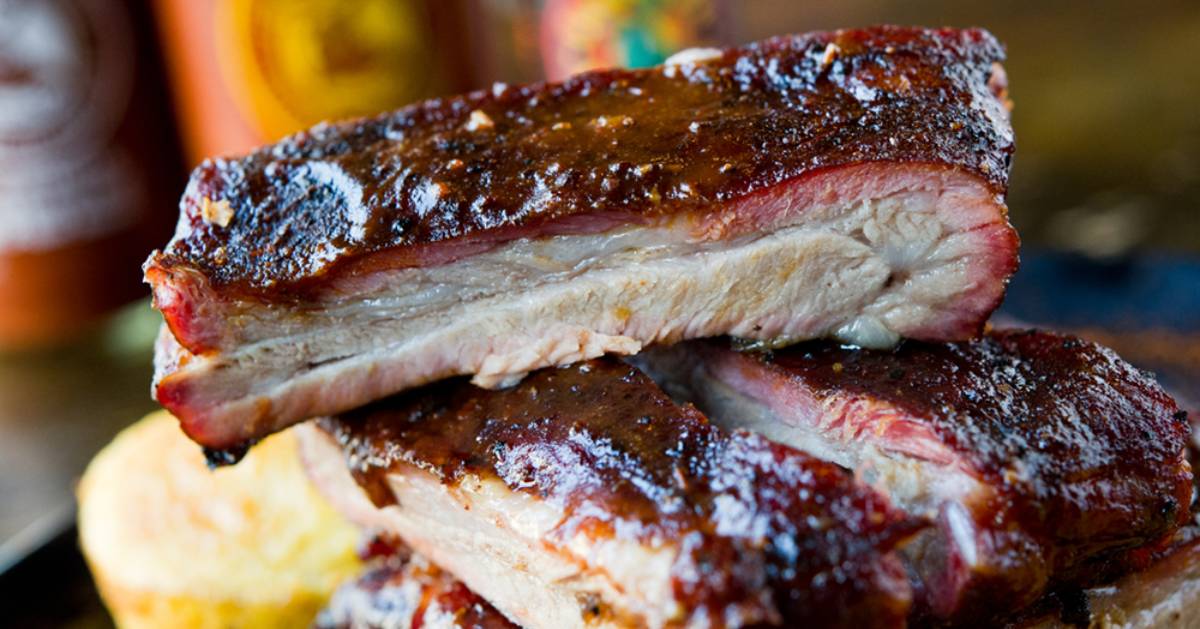 377 River Street, Troy, NY 12180
What's on the Menu
Dinosaur BBQ has seven locations in New York and New Jersey, but don't let the fact that it's a chain restaurant deter you. Their rack of ribs that comes in a 1/4, 1/2, 3/4, or full rack ensures guests come back again and again, along with their many other options.
They offer combo plates so you can mix and match ribs, pulled pork, brisket, wings, chicken, and shrimp. And, they have great seafood options with Cajun catfish, jerk salmon, and a drunken spicy shrimp boil. In favorable weather, enjoy your barbecue on their back deck with a view of the Hudson River.
Non-Meat Items to Look For
Dinosaur BBQ does sides right with options like BBQ beans, BBQ fried rice, spicy cucumber salad, and mac and cheese. But, the fried green tomatoes are the secret star.
What the People Are Saying
"One of my favorite places to dine. The BBQ chicken is mouthwatering and the fried green tomatoes are everything!" - Google reviewer
"Didn't realize it, but I ordered the same exact thing I ordered two years ago. And it was just as I remembered: tender, fall-off-the-bone ribs, smokey/sweet beans, and not-too-sweet coleslaw. And I got to sample the brisket and collard greens off my daughters' plates. They were equally delicious." - Yelp reviewer
Pig Pit BBQ: Texas-Style Barbecue Brought to You by a Real Texan
1 Niver Street, Cohoes, NY 12047
What's on the Menu
This barbecue restaurant is owned by a Fort Worth native, and he specializes in hickory smoked meats. Check out pulled pork, brisket, chicken sandwiches, fish fry po' boy sandwiches, and more on the extensive menu. Want sides? Try Mexican rice (there are a lot of Tex-Mex items), fried okra, Ranch beans, and tons of other options.
It's tough to nail down what is considered Texas-style barbecue, because the state is so large and it varies by region. But generally speaking, Texans like to season their brisket with nothing but a generous amount of salt and pepper, preferring to let the flavor of the meat stand alone; they're also not big on sauce. If you want meat and nothing but the meat, come to Pig Pit BBQ.
A tip for bikers: The Alexander Street Trailhead to the Mohawk-Hudson Bikeway is approximately an eight-minute bike ride from Pig Pit BBQ. Fuel up before you go, or pick up a treat when you return from your ride.
Non-Meat Items to Look For
Although the meat shines here, as with our other barbecue stars, it's not all about the slow-cooked brisket and unbelievable pulled pork. Give their mac and cheese and fried green beans a try!
What the People Are Saying
"Best BBQ I have had since I have left the state of Texas! There is nothing fancy about this place, BUT the food is right up there with what great BBQ cooks make down south." - Yelp reviewer
"Folks, if you haven't eaten here you are missing out. I got the meat selection #4 and my wife got the Double Burger. WOW. Food so good you want to lick your fingers." - Facebook reviewer
Warehouse Grill & BBQ: A Variety of Unique Offerings & Massive Cornbread You Can't Not Try
219 Wolf Road, Albany, NY 12205
What's on the Menu
Warehouse Grill & BBQ is renowned for their burgers and BBQ. They serve unique creations like the Coronary Infarction Burger. Two bacon grilled cheese sandwiches serve as the buns, and that's just the beginning. There's a ground beef patty stuffed with smoked cheddar, 10 slices of cheese, 1 fried egg, 9 strips of bacon, sliced scallions, house barbecue sauce, and house jalapeno jam.
Here are some additional tantalizing options to consider: Southern Cheese Steak Sandwich, Smoked Brisket Reuben, New Porker, and Buffalo-style pig wings made of smoked pork belly, to name a few. They also have poutine with a beef gravy!
Non-Meat Items to Look For
You simply must try the cornbread and sweet potatoes.
What the People Are Saying
"The brisket fell apart and was really tender with no fat on it at all. Full of flavor and perfect smoke lines around the edges. The homemade barbecue sauces were delicious also. I love spicy and their spicy version brought a little sweat out which made me happy. Platter is served with 2 sides of your choice and a piece of cornbread the size of your head!" - Google reviewer
"The food was amazing and the staff friendly and professional, it was easy to see they take great pride in what they do. Integrity matters and it exists here." - Facebook reviewer
2 Honorable Mentions From the Saratoga Region
We tried to keep this list to Albany and Schenectady County, but would be remiss not to mention two top contenders in neighboring Saratoga County.
PJ's BAR-B-QSA: Signature Barbecue Fare From Across the Country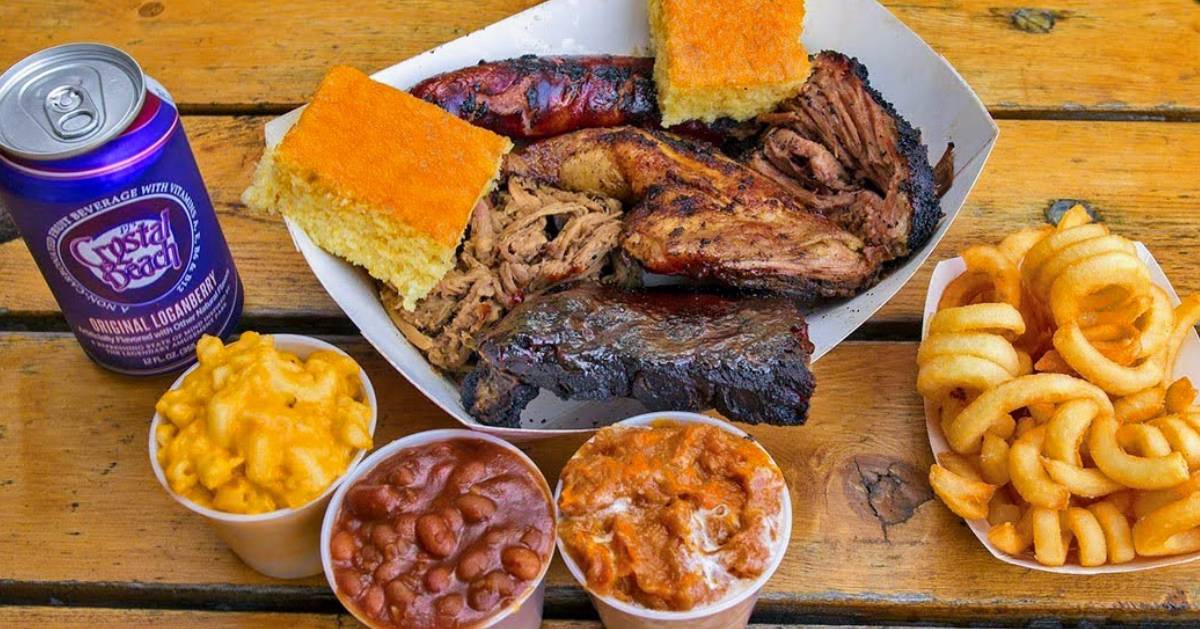 1 Kaydeross Avenue West, Saratoga Springs, NY 12866
What's on the Menu
PJ's BAR-B-QSA isn't just a fun name to say. It's in reference to the fact that the owners thoroughly researched and sampled barbecue fare from across the U.S. to be able to offer the best of each region at their restaurant.
Here are the highlights: Texas Beef Brisket, Memphis or Kansas City Ribs, North Carolina Pulled Pork, New York State Fair Chicken, Virginia Smoked Sausage, and Pacific Northwest Salmon.
Non-Meat Items to Look For
Patrons keep coming back to PJ's for the cornbread, grits, hush puppies, and Loganberry beer.
What the People Are Saying
"I've been to many of the legendary BBQ places throughout the country and I can tell you without reservation, that these folks are right up there with the finest of them. The brisket burnt ends are a work of culinary art and the sides are fresh and wonderful." - Google reviewer
"The sauces are divine. The meats were really incredible - I tasted the burnt ends, Carolina pulled pork, Texas brisket, and regular pulled pork. The portions were adequate, prices reasonable, and experience was great." - Yelp reviewer
Miller's Backyard BBQ: The Food Truck You Will Want to Chase Down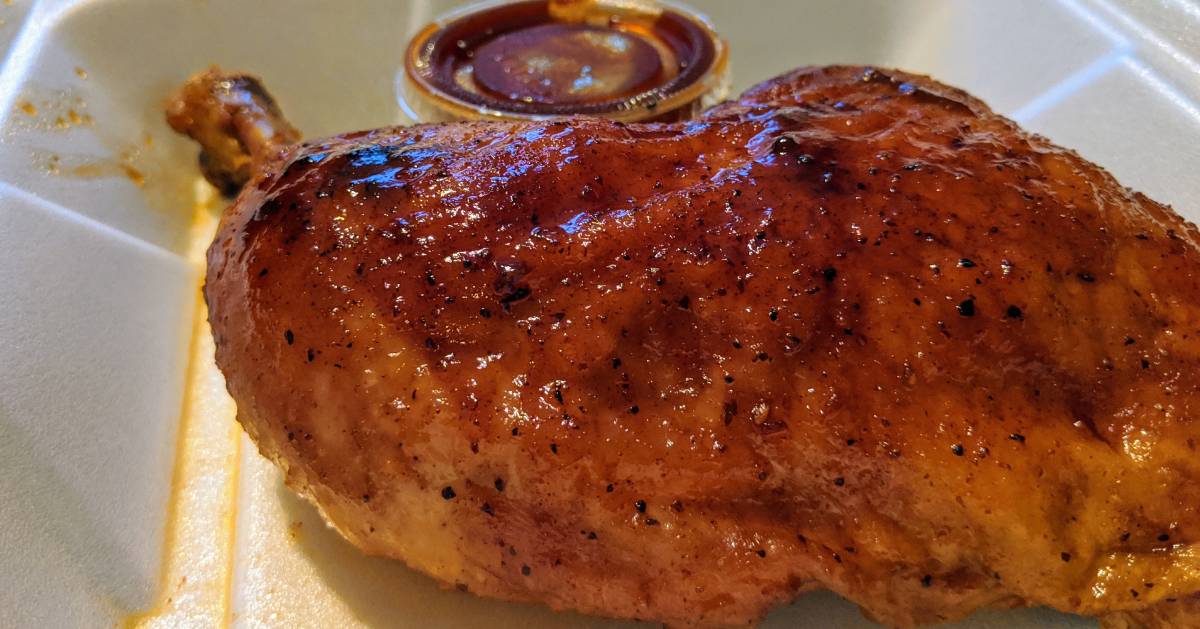 Food Truck (follow them on Facebook to see where they'll be!)
What's on the Menu
The menu is divided into ribs, chicken, pulled pork, beef brisket, and there are larger platters available that include all of the above. They also have a popular surf and turf option with lobster, and the moink balls are raved about.
Miller's Backyard BBQ is based out of Ballston Lake, but as a food truck they've set up shop at many places around the region - Argyle Brewing in Greenwich, O'Reilly Auto Parts in Mechanicville, and The Shirt Factory's Food Truck Corral in Glens Falls, to name a few.
Non-Meat Items to Look For
Get their mac and cheese, coleslaw, and grape parfait.
What the People Are Saying
"Just had the Brisket Chili and Rhodes Chicken Sandwich, it was incredible. I mean incredible. The chicken was perfection. I do not like coleslaw on anything, but this was just the right amount and the flavors were on point." - Facebook reviewer
"I have tried this BBQ numerous times at different locations, as they are a food truck that travels around. Everything that they serve has never left my family disappointed." - Google reviewer