Don't Skip These Eats & Treats From the Capital Region
Cities across America stake their claim as the home to many popular dishes. New York City and Chicago have perfected their pizza styles, Buffalo gave us wings, San Francisco brought us sourdough... the list goes on! The Capital Region is home to a plethora of unique foods - check out these regional eats and treats: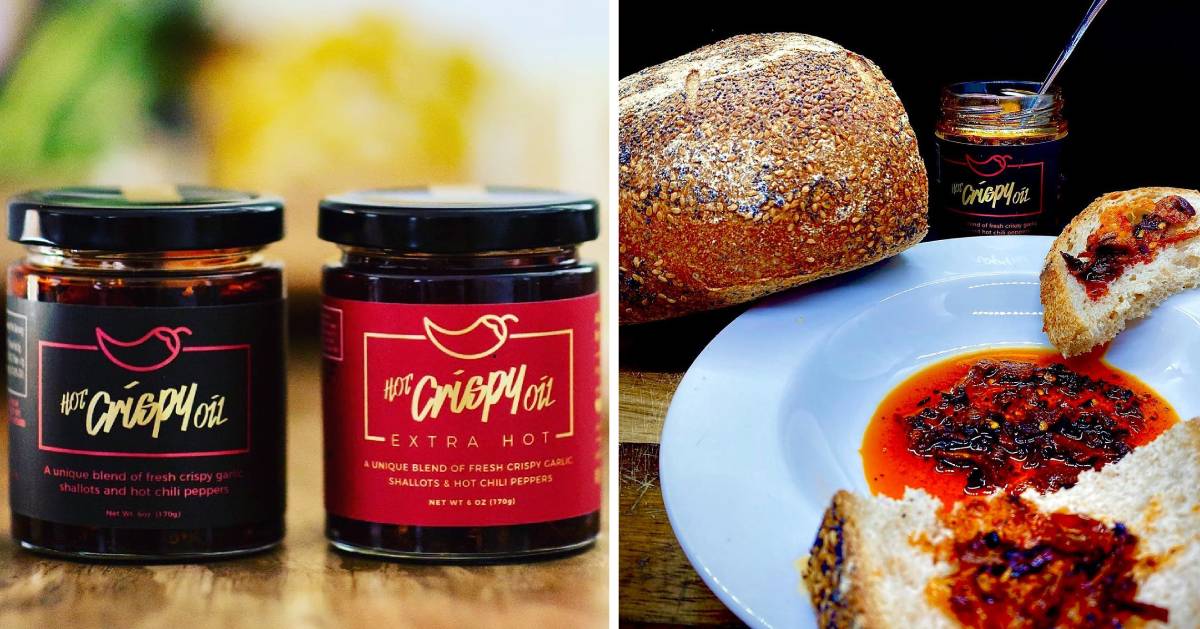 Try Hot Crispy Oil in regular or extra hot and pair with bread, eggs, pizza, pasta, and more - the possibilities are endless!
Hot Crispy Oil has become such a national sensation you may not have even realized this perfectly flavored versatile product hails from Albany, New York! (Technically, Menands.) Restaurateur John Trimble started this now cult-following trend after the close of his family's restaurant during the pandemic. Once you get a taste you'll be hooked for life!
Mini Hot Dogs
Left: Hot Dog Charlie's meat sauce on sale at a local Hannaford grocery store; Right: Kelly's Mini Hot Dogs in Ballston Spa (now Vinny's Mini Hot Dogs), photo credit: Alan Nudi.
While hot dogs topped with meat sauce, yellow mustard, and onion aren't exclusive to the Capital Region, or even Upstate New York, the miniaturized version is an Albany-area classic. Head to Gus's Hot Dogs in Watervliet, Hot Dog Charlie's in multiple locations, or Famous Lunch in Troy to try the beloved mini hot dogs.
Stewart's Ice Cream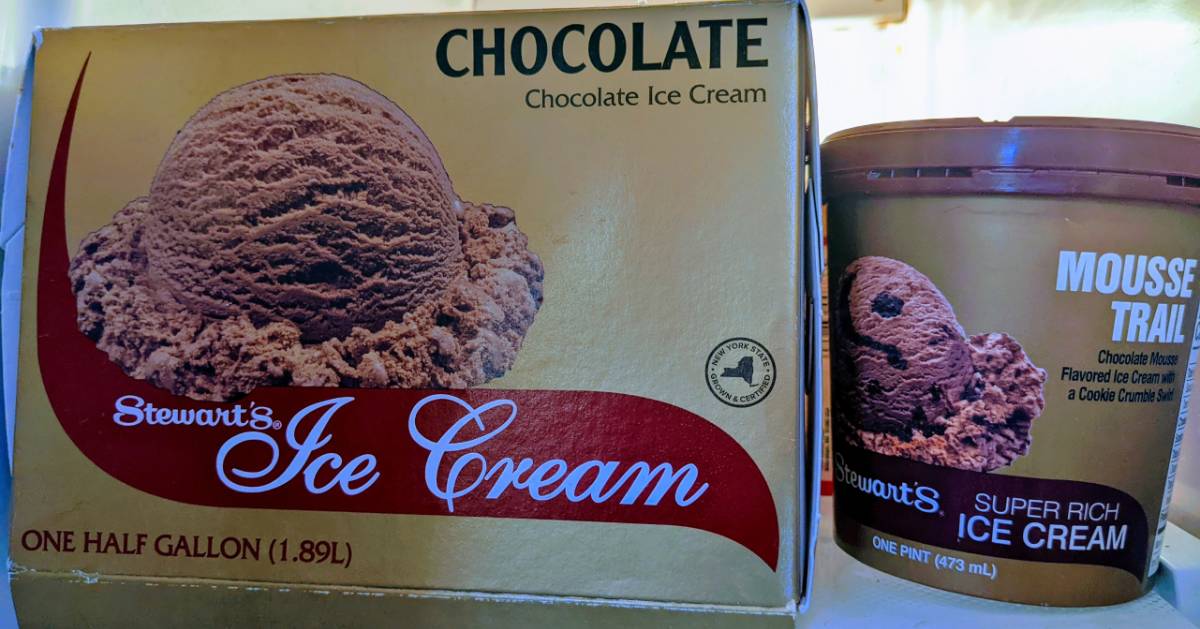 Stewart's offers 27 flavors of ice cream from the Catskills to the Adirondacks.
Half gallon? Pint? Cone? Stewart's Shops sells a wide variety of exceptional ice cream from Columbian Coffee to Cotton Candy. Keep on the lookout for limited edition seasonal favorites like Peppermint Stick, Pumpkin Pie, and Red White and Moo. This family-owned chain in Upstate New York produces more than 3 million gallons of ice cream a year. And, their coffee rivals classics like Starbucks and Dunkin Donuts.
Peppermint Pigs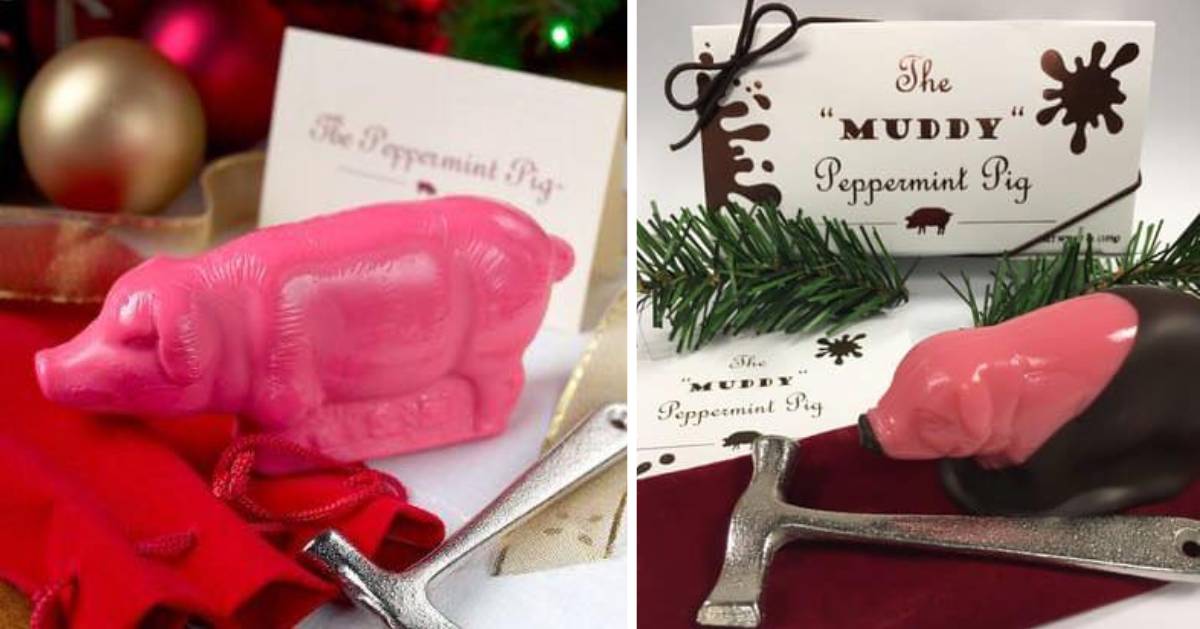 If you're looking for a localized Christmas gift you can't beat the Peppermint Pig.Get them from the Saratoga Candy Company.
The Peppermint Pig has been a Christmas tradition since the 1880s. Created in Saratoga Springs, this interactive treat has been the topic of national editorials and featured on television programs. Tradition states that you place your pig in a cloth bag and take turns smashing it with a small hammer. Each person that smashes a piece off should share something good from the past year in hopes it will bring good luck for the year ahead.
Freihofer's Bakery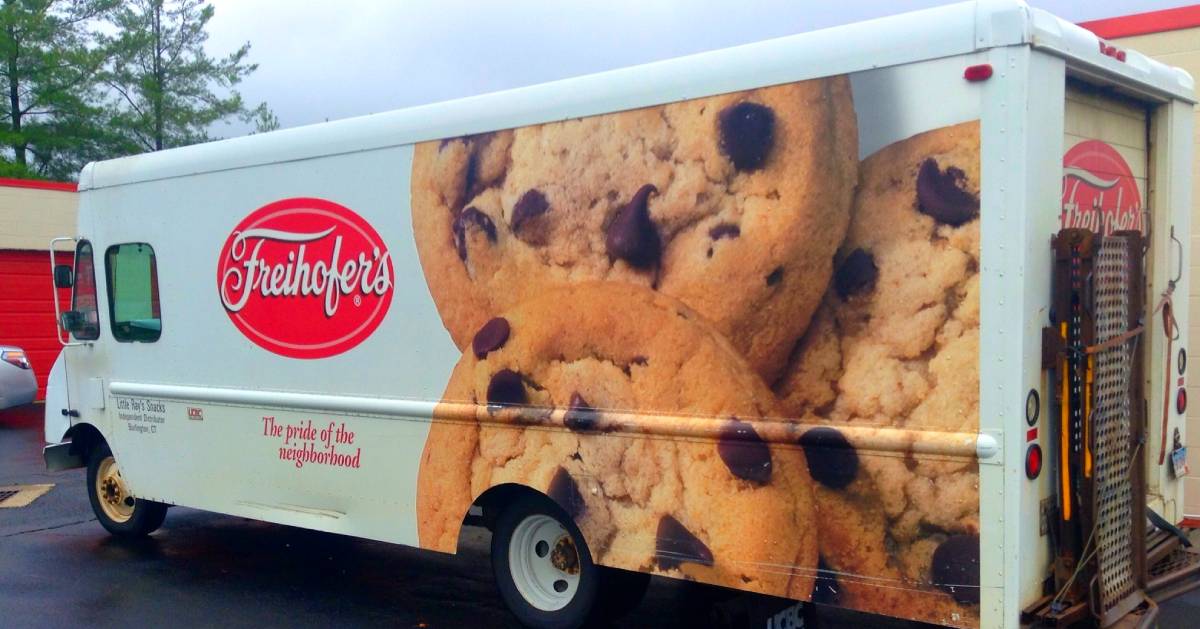 If you're a soft chocolate chip cookie person (versus crispy) these are the Capital Region treats for you. Photo credit: Mike Mozart, licensed by CC BY 2.0.
Founded in 1913, Freihofer's Bakery is certainly a Capital Region staple. Today, they're still locally baking their chewy chocolate chip cookies, breads and other specialties like corn toasties. The company also sponsors the Freihofer's Run for Women and Freihofer's Saratoga Jazz Festival each summer.
Melba Sauce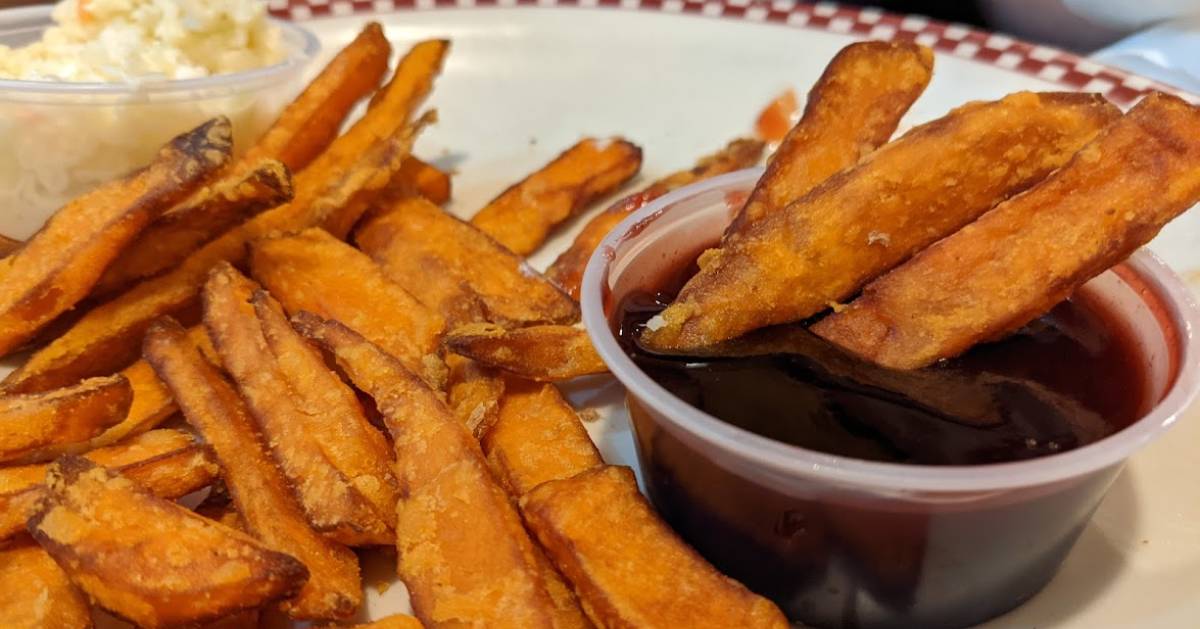 Melba sauce pairs perfectly with sweet potato fries as well as mozzarella sticks!
Who doesn't love the gooey pull of a mozzarella stick? While Albany definitely did not invent this snack dating back to 15th-century France, we did come up with the best dipping sauce for fried cheese. Order mozzarella sticks at many of the local restaurants and pizzerias and they ask "marinara or melba?". The sweet raspberry sauce's origin remains shrouded in mystery, but it's no secret it makes for a delicious combination.
Saratoga Water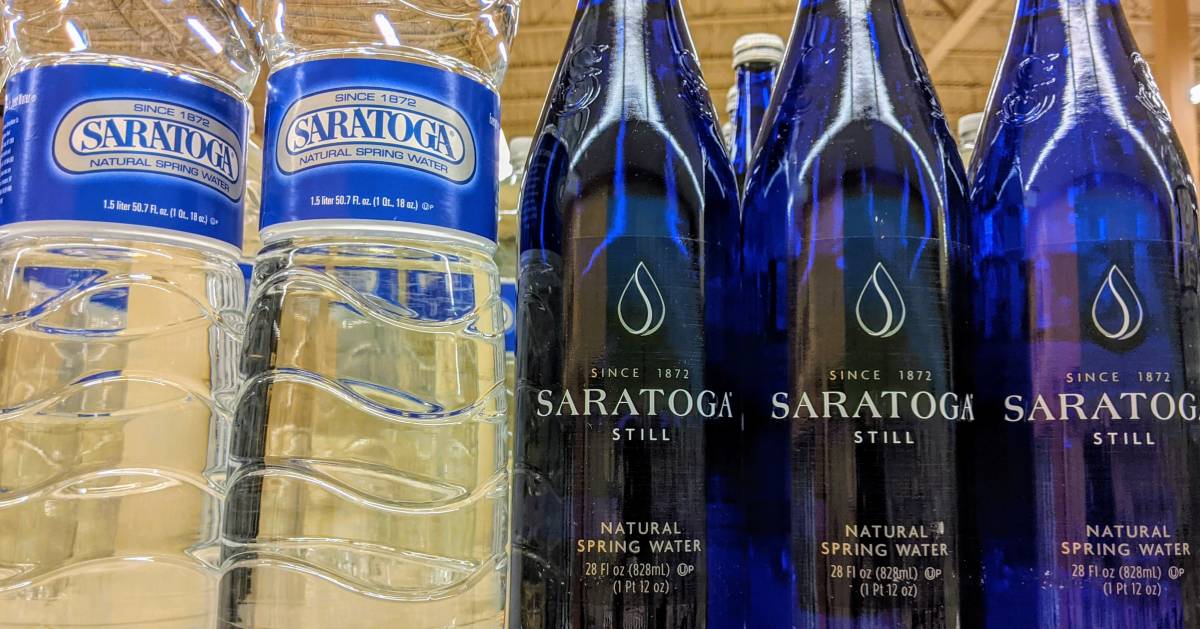 Another Saratoga classic - the Saratoga Springs Water Co. has been selling the famed water since 1872, when the company got its start on the shores of Geyser Lake, where the present-day bottling facility is still located. Their premium, world-famous spring water comes in natural and sparkling.
Fish Fry
A fish fry in the Capital Region is not intended to be eaten with a fork. When you order a fish fry here, you'll be served a long, skinny piece of white fish fried to a perfectly crisp golden brown and placed in a steamed hot dog bun. Ted's Fish Fry is perhaps the best known in the area, but there are many other places to find this fishy treat, like Off Shore Pier Restaurant & Fish Market.