Take Your Taste Buds on a Culinary Journey Around the World in Albany, Schenectady & Troy
You don't have to travel around the world to enjoy a taste of international cuisine. Albany, Schenectady, and Troy are home to a wide range of restaurants where you can try authentic Italian food, traditional Mexican dishes, or even fresh Moroccan fare. Learn more about the types of international cuisine offered and where you should go in the Capital Region.
Experience a Taste of Italy at These Top Italian Restaurants
Italian food can vary greatly, and you'll find different dishes from various parts of the country. And, like food from Ireland, Italian fare tends to be fairly simple without a ton of complicated ingredients or spices. Their cuisine focuses heavily on the quality of ingredients, creating simple but delicious meals. Head out and dine on outstanding Italian food at these restaurants in the Albany area:
MezzaNotte Ristorante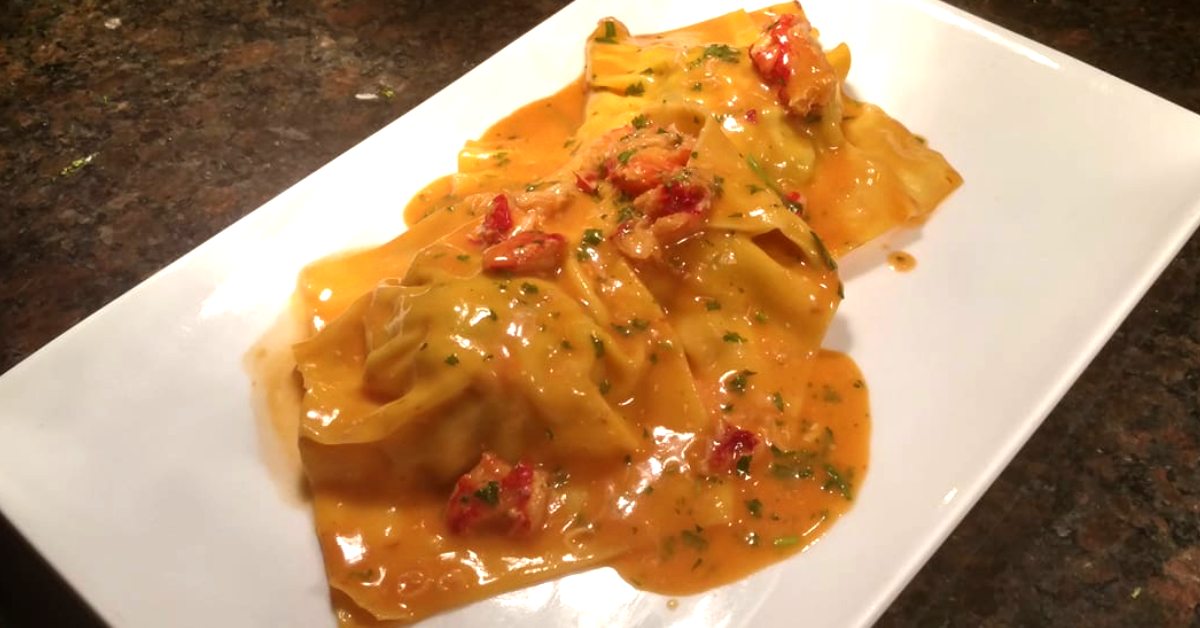 For exceptional Italian dishes that are made from scratch, look no further than MezzaNotte Ristorante in Albany. This top-rated Italian restaurant specializes in authentic Italian cuisine with modern influences. Their menu changes with the seasons, allowing them to make use of local and garden fresh ingredients to provide a farm-to-table experience. Try the scallops & shrimp, the rabbit ragu, the carbonara, or one of their appetizing specials.
Caffe Italia Ristorante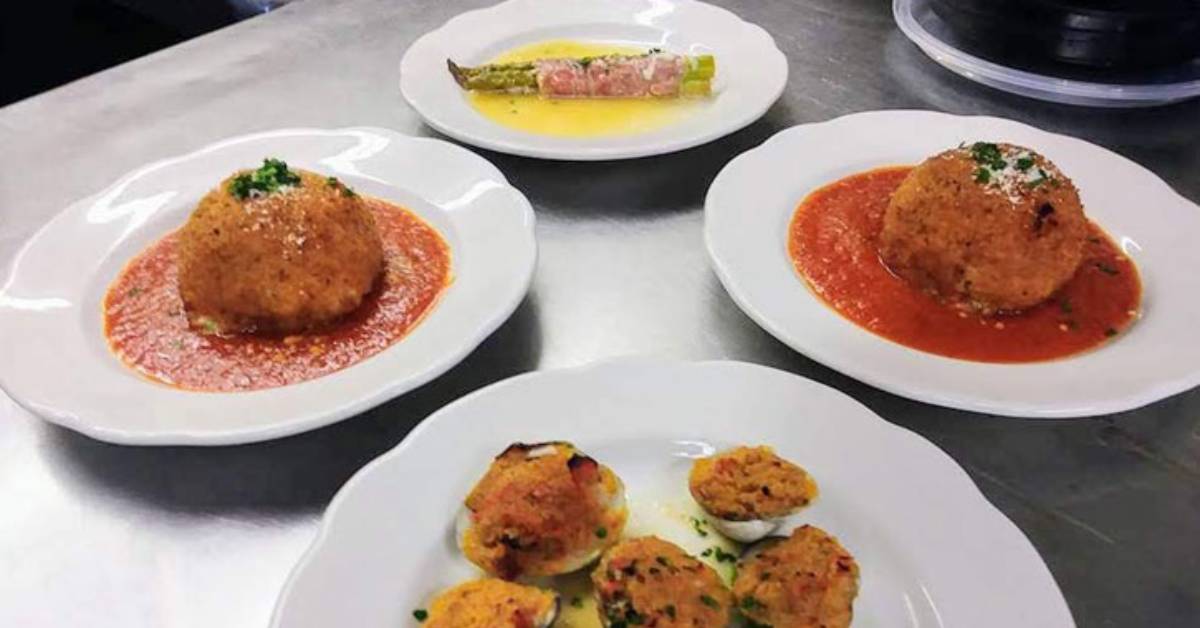 Caffe Italia in Albany has been providing the Capital Region with classic Italian dishes for over 30 years. The recipes used at this restaurant originate from Calabria and Naples, and they have been passed down through generations to the founders of Caffe Italia, Joseph and Joanne Romeo. Their goal is to serve the finest cuisine in a manner found in a traditional Italian household.
You might also try: Grappa '72 (Albany), Café Capriccio (Albany), Ferrari's (Schenectady), MORE Perreca's (Schenectady), Lo Porto (Troy), or Testo's Restaurant (Troy)
Make the Most of Magnificent Mexican Food
Mexican food is always a popular choice, and for good reason - it's simply flavorful and delicious. Vegetables are a huge part of Mexican cuisine, with tomatoes, chili peppers, corn, and avocados; rice is a big staple as well. Although Mexican fare has a reputation for being spicy, it doesn't have to be. Whether you like it hot or a bit more tame, these Mexican restaurants will not disappoint:
El Loco Mexican Cafe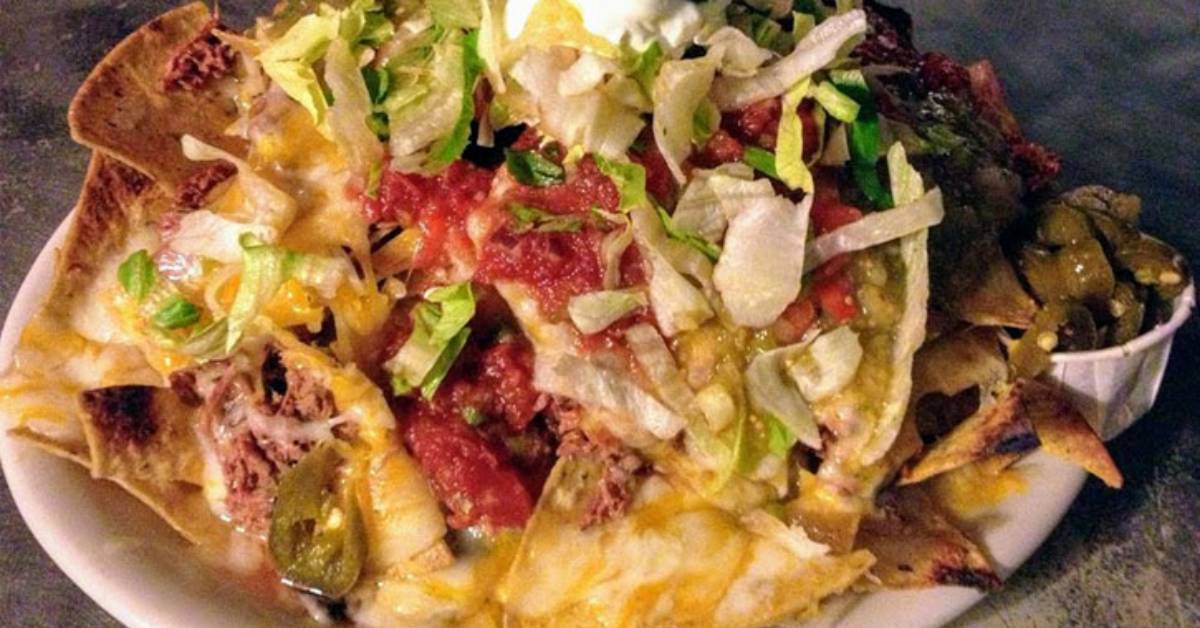 El Loco Mexican Cafe has been one of the top spots for Mexican food in Albany since 1983. They blend styles from different regions of Mexico and the Southwest, and like to focus on Mexican fare that is healthy to eat. All food on the menu is vegetarian unless it specifically states meat or poultry are included.
Taco Libre
Found at the River Street Market in Troy, this fresh, authentic Mexican street food restaurant will be sure to wow you! Serving classics like tacos and burritos, you will receive them on freshly made tortillas. To give a wide variety of flavors, their menu changes weekly, so be sure to stop in and see what they have to offer.
You might also try: El Mariachi Mexican Restaurant (Albany), El Patron (Albany), Casa Real Mexican Restaurant (Schenectady), or Muddaddy Flats Quesadillary (Troy)
Try Terrific Thai Food With the Perfect Blend of Spice and Flavor
Cuisine from Thailand is known for its spiciness, but Thai food actually incorporates a mix of flavors, often adding rice, fish sauce, or other ingredients to balance out the heat. Thai food typically exhibits a strong attention to detail with color, texture, and taste. Here's where you can find some of the tastiest Thai food in the Capital Region:
Pad Thai Noodle Restaurant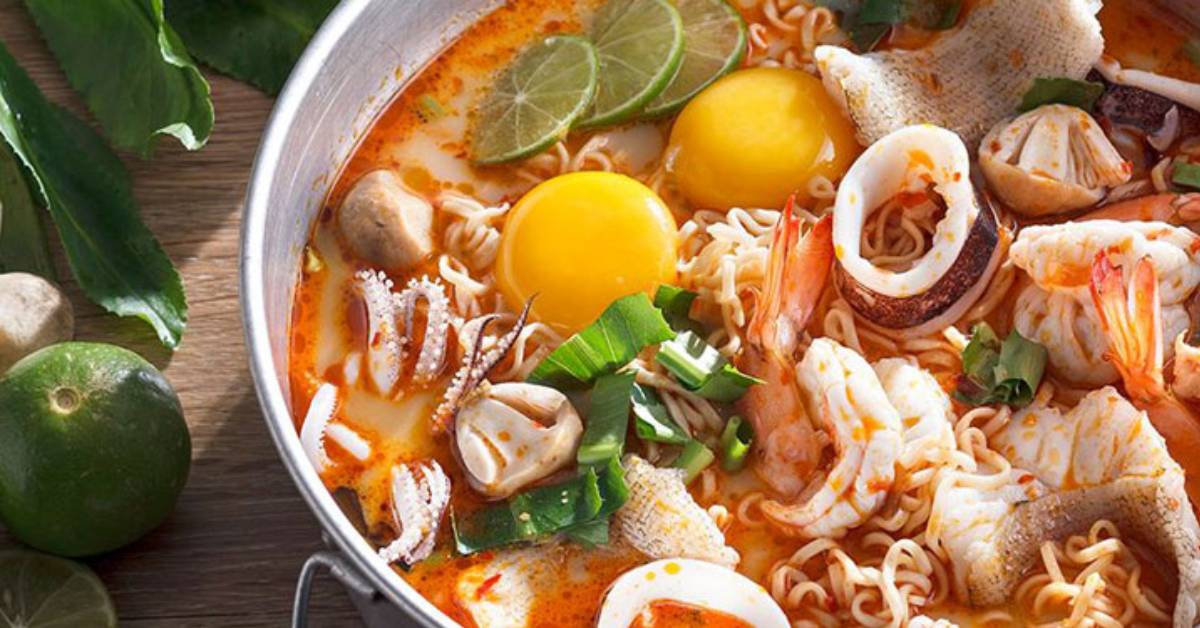 Look up Pad Thai Noodle Restaurant on Facebook and you'll see a long list of positive reviews and recommendations from customers. Comments include, "Extremely flavorful food," "This place was a great find," and "Brings back memories from our Thailand trip."
Located in Albany, Pad Thai Noodle makes authentic Thai food fresh to order, and you get to choose how hot you like it, from No Spice to Very Hot Spice. You'll find a wide range of Thai meals available on their menu, from Thai curry dishes to stir-fried dishes and more.
You might also try: Sukhothai (Albany), Capital Thai Restaurant (Albany), Jasmine Thai Restaurant (Schenectady), Pho Queen (Schenectady), Sweet Basil Thai Restaurant (Albany), or Lime Leaf Thai Bistro (Troy)
Enjoy Delectable Sushi & Authentic Japanese Cuisine
Sushi is a Japanese culinary delight, and many have a strong opinion about where to find the best sushi in the area. But remember, Japanese cuisine can incorporate more than just delicious sushi and sashimi!
You might also try tempura, a fried dish usually made from seafood and vegetables, or miso soup, a traditional stock-based soup that often features seasonal ingredients. Here's where to find the best sushi and Japanese fare in the area:
Kuma Ani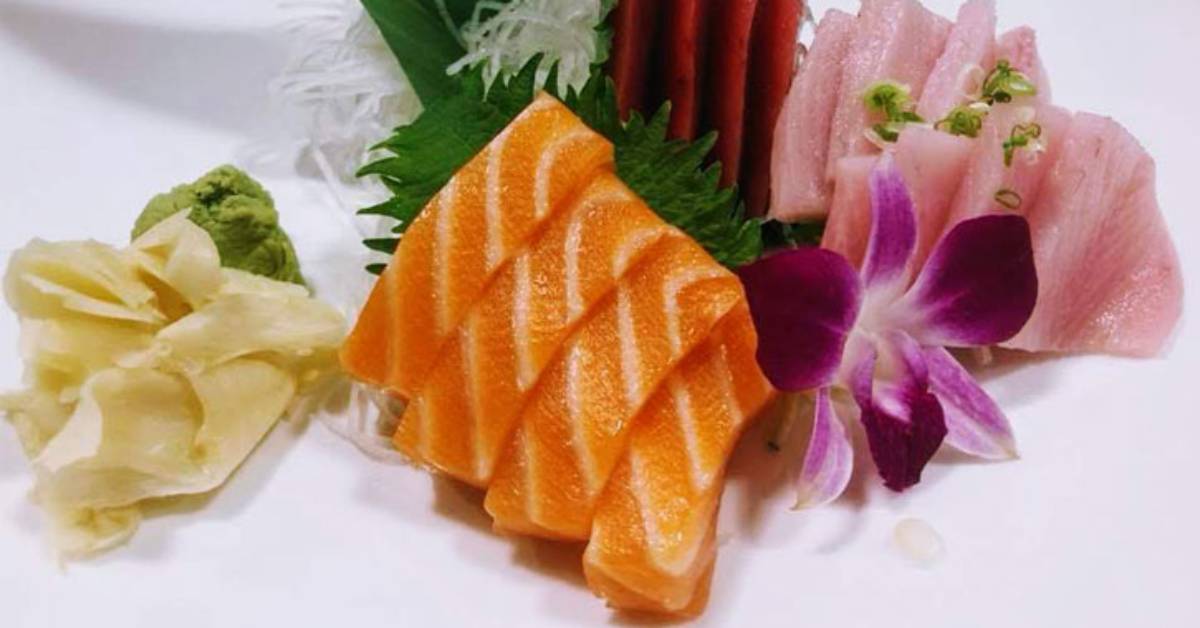 Browse an extensive menu of sushi, sashimi, tempura, soups, and salads at Kuma Ani in Albany. Head Chef Tommy Huang focuses on marrying traditional Japanese dishes with modern culinary techniques - they're actually the first restaurant in the Capital Region to use a press sushi technique.
Kuma Ani is known as one of the best sushi restaurants in the area. And, they offer an inviting atmosphere to dine in with friendly servers in addition to delicious and authentic Japanese food.
You might also try: Shogun (Albany), Sushi Tei (Albany), Unagi Sushi (Troy), Sake Bon II (Schenectady), Mizu Sushi (Schenectady), or Zen Asian Fusion Lounge (Schenectady)
Try Something New With Food From the Mediterranean Region
Do you know the difference between Moroccan, Mediterranean, and Middle Eastern fare? It can be confusing! Mediterranean cuisine incorporates food from the many countries bordering the Mediterranean Sea, which includes Morocco. And, the Middle East includes Western Asia, Turkey, Egypt, and Lebanon, which overlap with the Mediterranean region.
While there are several establishments in the Capital Region that offer some blend of Mediterranean and Middle Eastern food, we've rounded up a variety that you should check out below:
Tara Kitchen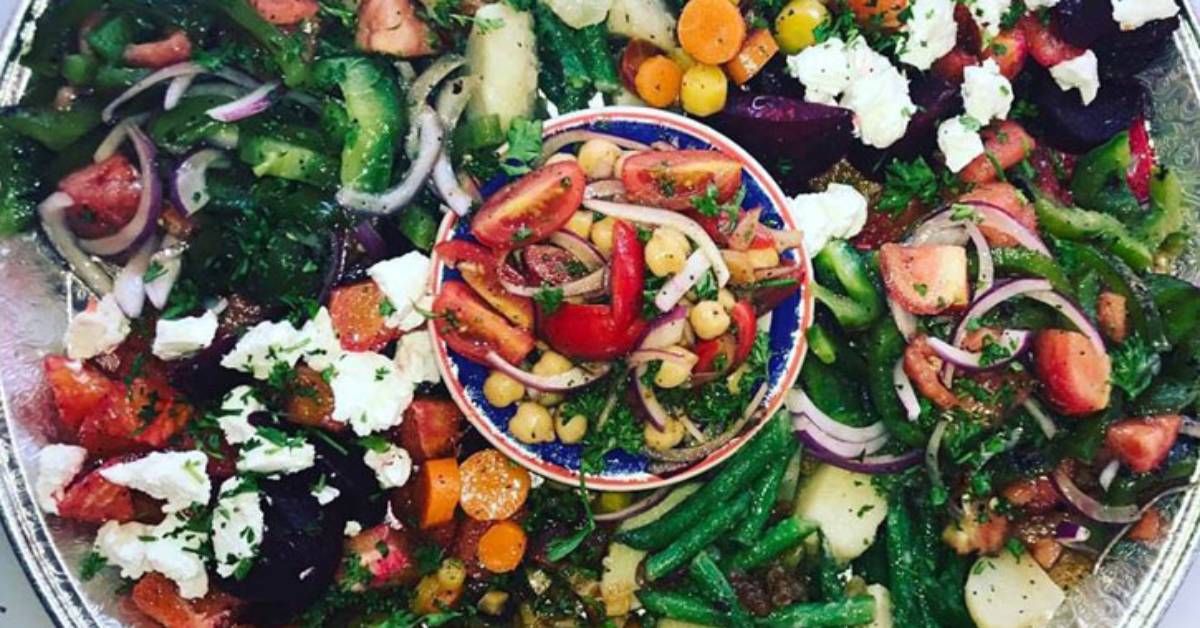 With locations in Troy, Schenectady, and Guilderland, Tara Kitchen has become a top spot for Moroccan cuisine in the Capital Region. You can expect fun, vibrant dishes like the salad pictured above, and slow cooked, savory stews such as a variety of tagines (a Moroccan stew typically made with sliced meat, poultry, or fish with vegetables or fruit). Stop by one of their restaurants for Moroccan food that's packed with amazing flavors.
You might also try: Athos Restaurant (Albany), Kismet Mediterranean Grill (Albany), Mazadar Mediterranean Kitchen (Albany), Ali Baba (Troy), The Greek House (Troy)
Spice Things Up With Incredible Indian Fare
As with Mediterranean, Middle Eastern, and Moroccan food, Indian cuisine can incorporate many different elements. But generally speaking, Indian food is touted for its incredible flavors, which are often brought about by the use of strong spices like coriander, garlic, ginger, turmeric, and cumin. Here's where you can try some great Indian food in the local area:
Taj Mahal Restaurant
With a grand name like the Taj Mahal Restaurant, you know you're in for a superior eating experience! This Schenectady restaurant serves up delicious Indian fare like chicken tandoori and other tempting chicken dishes, a variety of lamb-based meals, and naan, the absolutely irresistible flatbread that Indian cuisine is known for.
Their Facebook reviews include comments like, "The best Indian food I have had in this area by far. Plus the owner has always been very welcoming to my family."
You might also try: Maharaja Indian Restaurant (Albany), LaZeez (Albany), Curry House (Albany), and Shalimar (Troy and other locations)