Enjoy a Weekend of Live Music at the 2023 Albany Tulip Festival
Live music is a highlight of Albany Tulip Festival, and for 2023, the event organizers have put together a spectacular lineup of bands and musicians. Start making plans for your trip to Tulip Festival on May 13-14.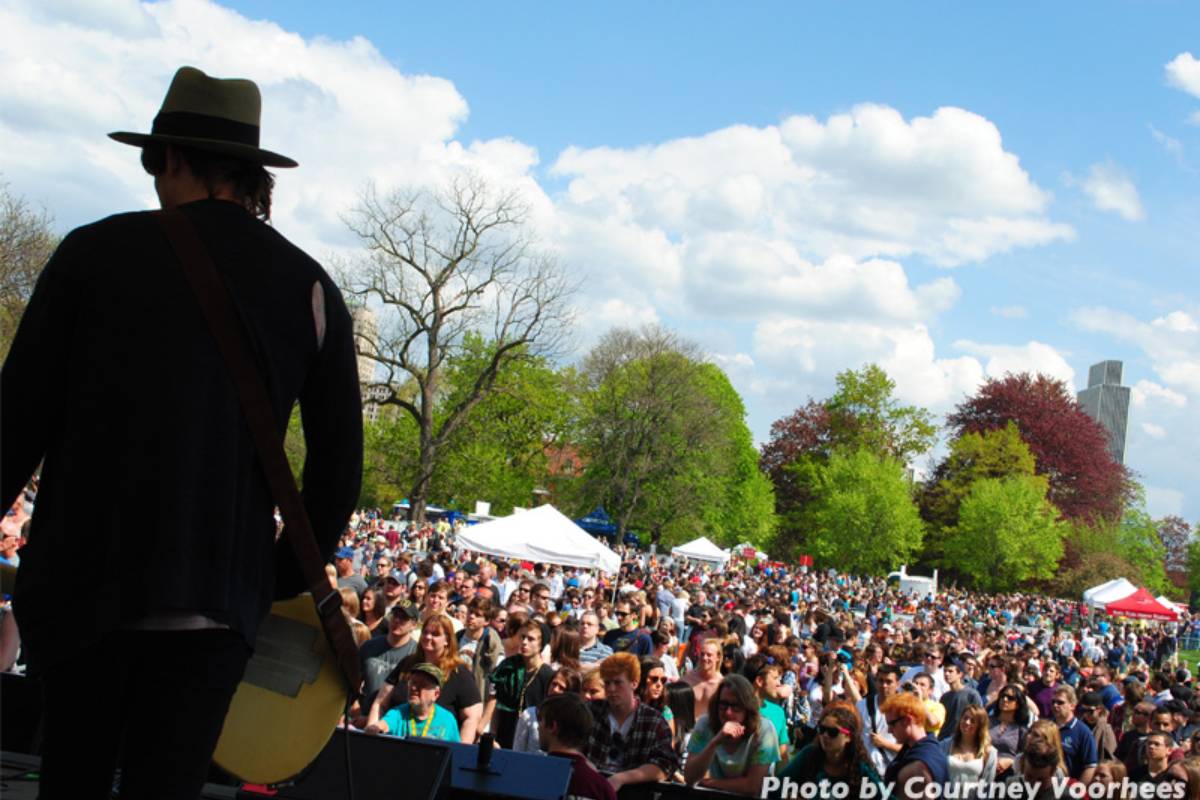 The 2023 Albany Tulip Festival Live Music Schedule
Albany Tulip Festival and all of its concerts are free to attend, and they will be held on the Washington Park Lakehouse Stage, T-Mobile's 518 Stage, and the Price Chopper KidZone Stage.
Washington Park Lakehouse Stage:
Saturday, May 13 (1:30PM): Precious Metals - Precious Metals is a solo endeavor led by Troy, NY singer-songwriter J Lee White, featuring a band of established local musicians -- Mateo Vosganian (drums), Jesse Bolduc (bass), and Chase Keener (keys, guitar). The band's high energy alt-rock sound pulls from the early 2000s emo explosion and 2010s indie rock revival.
Saturday, May 13 (3PM): Karina Rykman - Karina Rykman plays bass, sings, jumps around, and laughs a lot. In doing so, she has garnered a rare attention and avid listenership. Straddling the worlds of jam rock and indie pop drenched in psychedelia, Karina's effervescent presence comes to life in musical form. With only six singles released, Karina has built a reputation as an unmissable live act.
Saturday, May 13 (4:30PM): Guster - Guster is an American alternative rock band from Boston, MA. Guster's live shows have a style of their own. The band's humor is noted by many fans.
Sunday, May 14 (1:30PM): The Age - For Adrian Lewis (The Age), making music is a portal into how he sees the world -- piecing together fragments of introspection and humility, through a reflective and universal lens. Weaving together textural authenticity with his live band, The Age touches on themes of devotion, insecurity, and heartache with an optimistic flair.
Sunday, May 14 (3PM): Eastbound Jesus - Eastbound Jesus don't fit well under any one genre, and choose to call what they do "Northern rock". They shred on the banjo, they have sweet sounding vocal harmonies, they play ballads, they play fast paced rocking tunes, and it all comes from a real, genuine place that makes for a sound all their own.
Sunday, May 14 (4:45PM): American Authors - New York-based pop-rock outfit American Authors have experienced milestones most bands only dream about. They've watched their music climb to the top of the charts, and seen singles go multi-platinum. They've played award shows and hit the stages of legendary venues all over the world.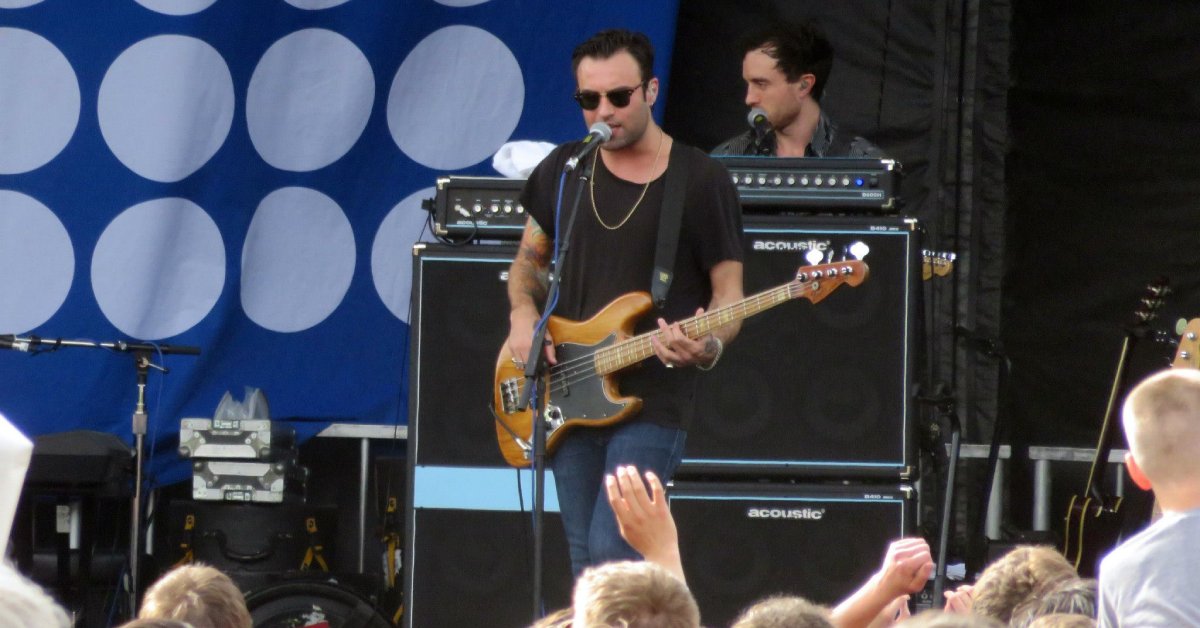 T-Mobile's 518 Stage:
Saturday, May 13 (1PM): Space Trash - A quartet on the lam from Andromeda for bicycle thefts. Space Trash brings a fat sack of grooves not yet outlawed in the lower 48. Rhythm, Blues, Rock, Funk, and Pop originals available on a stage near you.
Saturday, May 13 (2:15PM): Frank Palangi - When it comes down to the saying, "Rock Isn't Dead", indie rock recording artist Frank Palangi reignites the fuel on a genre that refuses to die. "Rock" is a way of life for a musician that lives and breathes his passion.
Saturday, May 13 (3:30PM): Ohzhe - HipHop Artist - Songwriter Ohzhe brings his Charisma and Versatility to the stage with his ability to connect to his audience through relatability and vulnerability. Coming from Upstate NY, Ohzhe looks to inspire his city with his perspective, lyrics, and lifestyle.
Saturday, May 13 (4:45PM): T.V. Doctors - T.V. Doctors operate as a trio of experienced professional musicians from Upstate NY who have come together with a shared desire to cure musical boredom wherever it exists with surgical precision.
Sunday, May 14 (1PM): Caity and the Gallaghers - Caity and the Gallaghers is the full band iteration of folk singer-songwriter Caity Gallagher, joined by the experience and talents of bassist Ben Woodul, pianist Dan DeKalb, and percussionist Josh Morris.
Sunday, May 14 (2:15PM): Glass Pony - Encapsulating influences that stretch across decades from psychedelic and jam-focused rock to funk, post-punk, and even modern indie and post-rock, the Albany, New York collective Glass Pony offer a sound that truly translates through generations.
Sunday, May 14 (3:30PM): Nickopotamus - An eclectic juggernaut, Nickopotamus combines elements of rock, jam, funk, punk, groove, and zydeco to provide the listener with a visceral experience that will leave them singing along. Nickopotamus is a good-time/high energy live band that has been known to have just as much fun on stage as their fans do.
Sunday, May 14 (4:45PM): DJ HollyW8D - Originally from Brooklyn, DJ HollyW8D energizes crowds throughout the Upstate New York Capital Region. DJ HollyW8D is an influencer who curates shows for independent artists and hosts a radio segment on WCDB 90.9 FM to highlight the arts, especially music.
The Price Chopper KidZone Stage
Note: This stage will include a mix of kid-friendly music and entertainment on both Saturday and Sunday.
1:15pm & 4:00pm - Andy "The Music Man": A well-versed children's musician renowned for delighting audiences of all ages through sing-a-longs, dancing, play-acting, and storytelling.
2:00pm - Park Playhouse: Washington Park's beloved theater group offers exciting sneak previews of their 2023 musical productions The Secret Garden and The Lightning Thief!
2:45pm and 4:45pm - Melvin the Magnificent: Melvin is a professional magician played by Joe Goode. His shows are action packed, interactive, and sure to bring huge laughs from the entire audience.
3:30pm & 5:30pm - Ruth Pelham of the Music Mobile: A Capital Region musical treasure, exuberantly promoting her mission of building peaceful communities through original songs for all ages.