Enjoy a Weekend of Live Music at the 2023 Albany Tulip Festival
Live music is a highlight of Albany Tulip Festival, and for 2023, the event organizers are putting together a spectacular lineup of bands and musicians. Start making plans for your trip to Tulip Festival on May 13-14.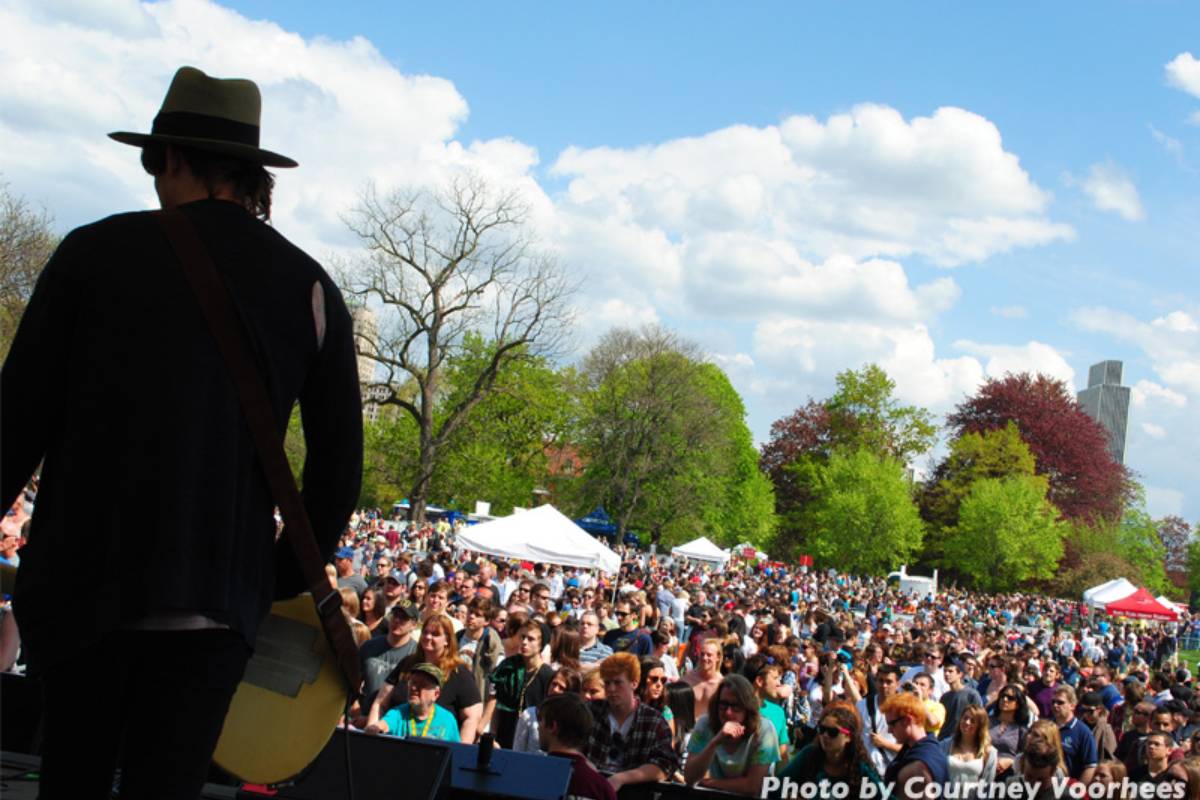 The Albany Tulip Festival Live Music Schedule
Editor's Note (1/30/2023): Details for the 2023 Albany Tulip Festival music schedule have not been announced yet. In the meantime, you can still see last year's details below for an idea of what to expect at the annual event. Check back for 2023 updates!
Albany Tulip Festival and all of its concerts are free to attend, and they will be held on the Main Stage, the 518 Stage, and the Price Chopper KidZone Stage.
The Main Stage
Saturday, May 7 (1:30PM-2:30PM): Bad Mothers - This dirty-rock band from Albany, NY is heralded for their consistently hard-hitting performances.
Saturday, May 7 (3PM-4PM): Welshly Arms - Welshly Arms combines their love of blues with rhythm and soul & good ol' rock and roll, to create a fresh throwback sound that represents their Midwestern roots.
Saturday, May 7 (4:30PM-6PM): Parquet Courts - Parquet Courts inject their brand of deadpan post punk with the raw rock'n'roll of the Stooges, blistering funk, and early American hardcore. Since forming in 2010, the Brooklyn band has released a steady stream of music, including four studio albums and a handful of EPs, and collaborations.
Sunday, May 8 (1:30PM-2:30PM): Taina Asili - Taina Asili is a New York-based Puerto Rican singer, filmmaker, and activist carrying on the tradition of her ancestors, fusing past and present struggles into one soulful and defiant voice. Her music combines powerful vocals carrying themes of hope and liberation.
Sunday, May 8 (3PM-4PM): DJ TGIF - THE HYP3ST DJ PERIOD! Heightening Your Party 3xperience.
Sunday, May 8 (4:30PM-6PM): Powerhouse Funk Band - If you want feet that stay on the dance floor, electricity, and excitement in the room, and feel-good fire deep in your soul, and the terrific sounds of excellent music in your veins, the Powerhouse is the band for you! Soul music, R&B, neo soul, jazz, funk, and everything else in-between!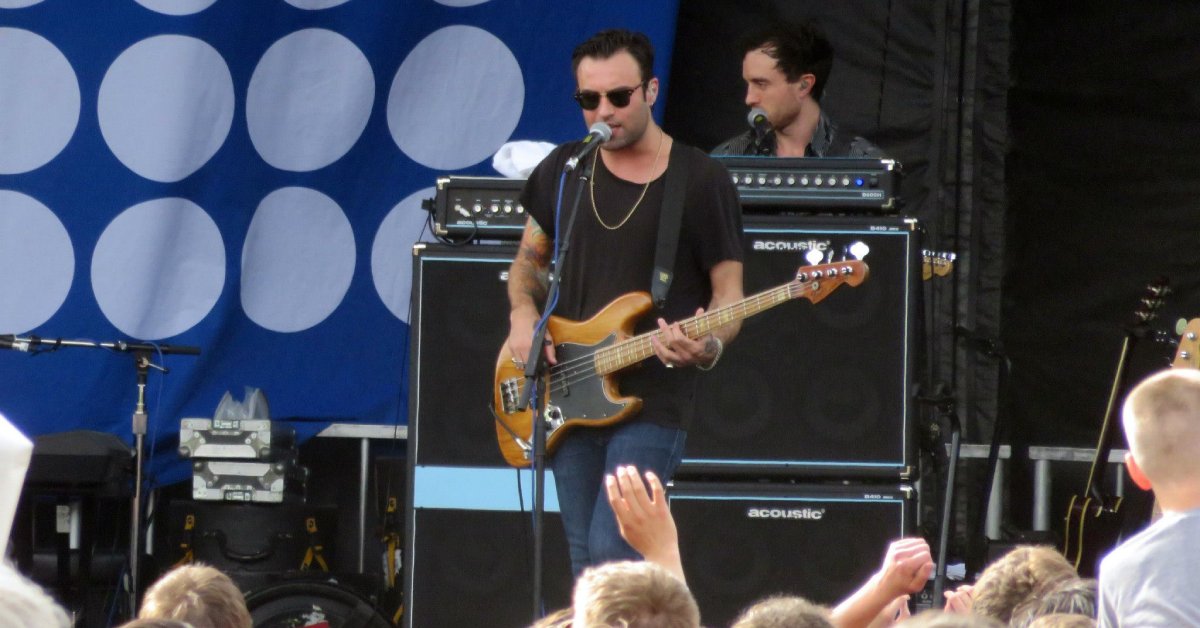 The 518 Stage
Saturday, May 7 (1PM-1:45PM): HANZOLO - HANZOLO is a 7-piece band from Upstate New York, toting an explosive and emotional sound that mixes soul, jazz, rock, and funk. Their songs are dance-ably fun with thoughtful lyrics, backed up by a bright horn section. HANZOLO recently won the EQX Battle of the Bands.
Saturday, May 7 (2:15PM-3PM): Canella - Canella brings a Latin spice to her indie folk-rock style. With some pop influences, her songwriting is full of intricate melodies that tell stories of existentialism and share intimate thoughts.
Saturday, May 7 (3:30PM-4:15PM): B. Chaps & Freedom Stratton - Freedom Stratton does it all! He's a singer, dancer, actor and model! B. Chaps offers vibes and good times from Albany, NY. Hip Hop/alternative with a dose of jazz.
Saturday, May 7 (4:45PM-5:30PM): E.R.I.E. - E.R.I.E. came on to the Albany, NY scene in 2020, the week a global pandemic began to rear its ugly head. The fully-formed quartet has won over audiences with their catchy songs and energetic live performances.
Sunday, May 8 (1PM-1:45PM): Kyla Silk - R&B singer Kyla Silk has a soulful voice reminiscent of the OGs Carole King and Janis Joplin, as well as modern influences like Alicia Keys.
Sunday, May 8 (2:15PM-3PM): Side-B - This four-piece alternative rock band from Upstate New York consists of drummer Dylan Travison, bassist Eric Mitchell, guitarist AJ Horton, and vocalist Ian Justino.
Sunday, May 8 (3:30PM-4:15PM): Kieran Rhodes - Kieran Rhodes is an accomplished performer, songwriter, pianist, and vocalist. He currently studies songwriting and piano at the esteemed Berklee College of Music. Kieran is from Burnt Hills, New York.
Sunday, May 8 (4:45PM-5:30PM): Playin' with Fire - Playin' with Fire is a vibrant and powerful Performance Act capturing seamless tributes to every song that audiences love. Led by an irresistible, energetic female vocalist and dynamic male singer/guitarist, the band handles music from Rock, Pop, Country, and Blues with astonishing accuracy.
The Price Chopper KidZone Stage
Note: This stage will include a mix of kid-friendly music and entertainment.
Saturday, May 7 - Sunday, May 8 (1:15PM & 4PM): Melvin The Magnificent - Melvin the Magnificent, a professional magician played by Joe Goode, has been performing for over 20 years. His shows are action packed, interactive, and sure to bring huge laughs from the entire audience.
Saturday, May 7 - Sunday, May 8 (2:45PM & 4:45PM): Andy "The Music Man" Morse - "The Music Man" is a well-versed children's musician renowned for delighting audiences of all ages through sing-a-longs, dancing, play-acting, and storytelling.

Saturday, May 7 - Sunday, May 8 (3:30PM & 5:30PM): Ruth Pelham of the Music Mobile - Ruth is a Capital Region musical treasure, exuberantly promoting her mission of building peaceful communities through original songs for all ages.
Sunday, May 8 (2PM): Artpartners-Tsehaya & Co Inc - Celebrating 30 years of positive influence on Albany's youth, this community-based dance training program presents a stellar performance bridging classic and modern styles.