Tri-City ValleyCats Baseball Games in Troy, NY
What's not to love about a good old-fashioned baseball game? At the Tri-City ValleyCats games in Troy, NY you can experience a whole lot more than just quality baseball. ValleyCats games are a place where everyone can enjoy the sport, not just the die-hard baseball fans!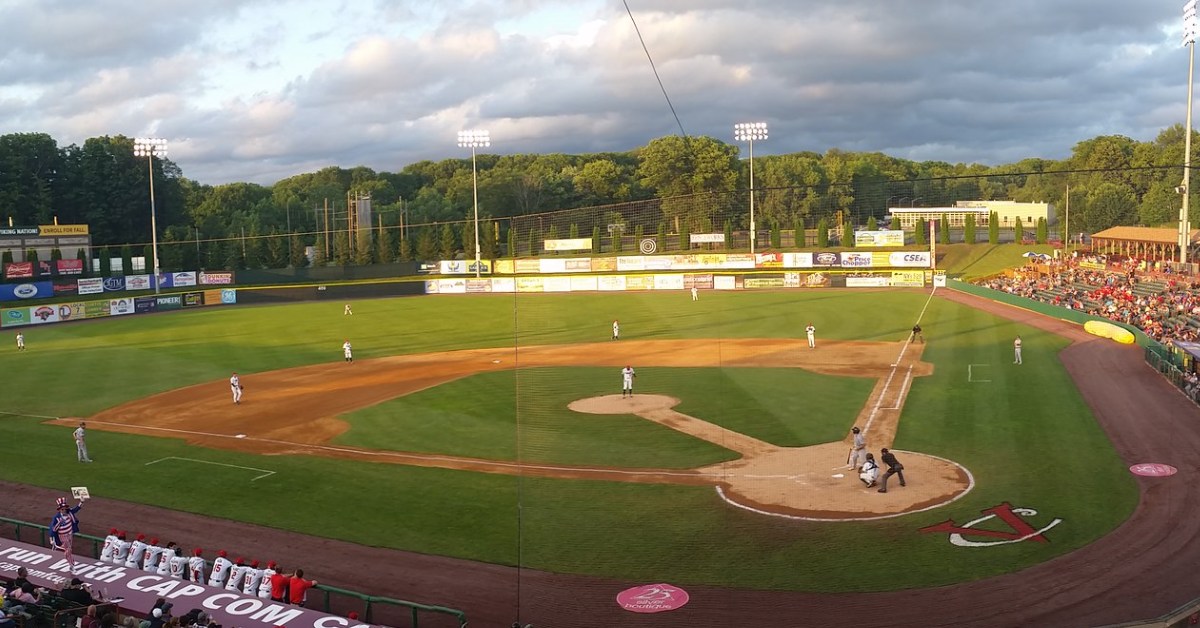 The Team
As of January 2021, the ValleyCats are now a member of the Frontier League, the largest and longest running independent professional baseball league. The Frontier League is an official Partner League of Major League Baseball.
The ValleyCats play home games at Joseph L. Bruno Stadium, or "The Joe" as some fans call it. The stadium is located on the Hudson Valley Community College campus in Troy, NY.
The Stadium
There isn't a bad seat in the house at The Joe! The stadium holds 4,500 people and includes high-end luxury suites, picnic areas for company or group outings, the Top of the Hill Bar & Grill, Rowdy's at The Joe, and more options.
The Fun
At every ValleyCats home game, there is at least one promotion or special event. Some past promotions have included $1 hot dogs, a team poster giveaway, or a bobblehead giveaway. Other special celebrations include fireworks shows throughout the season, pop culture-themed nights, and games where the team wears special jerseys.
The 2023 Schedule
View Upcoming Home Games & Promotions:
No upcoming events
Check out the full ValleyCats game schedule to find out when the home games are and see what promotion or event will be going on for that game!
The Tickets
Tickets are affordable, which makes a trip to the ballpark possible for a whole family. Tickets may be purchased in advance or in person and include Premium Box, Reserved Box, Grandstand, and Berm. Various Mini-Plans and Group Pricing make it easy to enjoy the game with friends and family.
Plan your trip to The Joe this summer and cheer on the home team!