Attend Lark Street's Early Winter Events: Chili Chowder Stroll & Santa Speedo Sprint
Mark your calendar for two of the best early winter events on historic Lark Street in Albany, NY: the annual Chili Chowder Stroll and Santa Speedo Sprint.
Taste Amazing Food at the Chili Chowder Stroll
Editor's Note (11/15/2022): The following info is from 2021. Check back for 2022 updates!
The 4th Annual Chili Chowder Stroll will take place from 12pm to 4pm, with $2 samples of chili and chowder from participating area restaurants. Vote for your favorites as you stroll through Albany's Lark Street neighborhood, fully decked out for the holidays. Admission to the event is free.
Compete in the Santa Speedo Sprint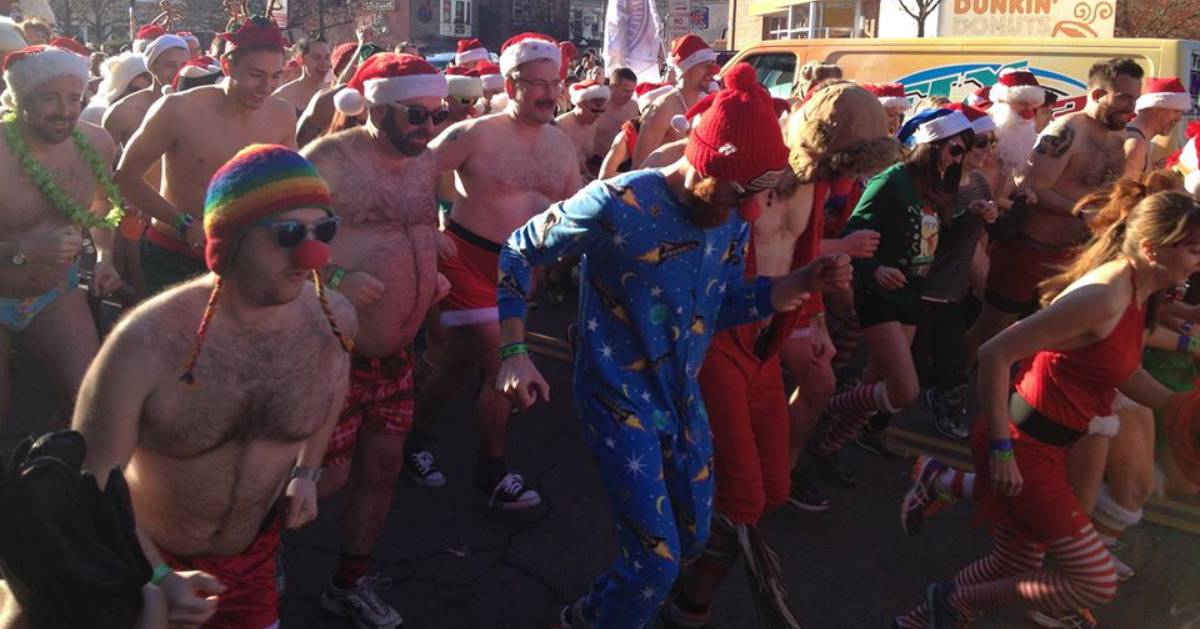 This year marks the 17th Annual Santa Speedo Sprint, and the popular 800 meter run will be held in person on December 11, 2022. Dress in your favorite festive outfit and help raise money for the Albany Damien Center and the HIV/AIDS program at Albany Medical Center.
Check out photos from previous Santa Speedo Sprints: