Albany Shopping & Store Sales Events
Know of an event that should be on the calendar and isn't? Please help us keep the community updated on the latest events and happenings by submitting an event to the calendar.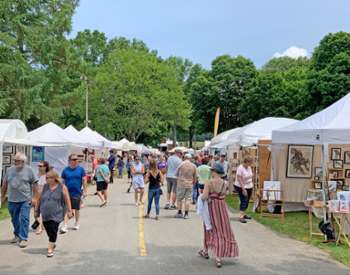 See Event Details For Dates & Times
Rhinebeck Crafts Festival 2023
The HV's most unique and thoughtfully curated shopping event, The Rhinebeck Crafts Festival returns on June 24-25! Find handmade items you can't find anywhere else upstate. Enjoy gourmet specialties, tastings,...
Dutchess County Fairgrounds, 6636 Spring Brook Ave Rhinebeck, NY 12572