Shop Local at Albany Area Farmers Markets
Are you a fan of fresh fruits and vegetables, local artisan products, prepared foods, and more? If so, then you should check out a nearby farmers market. The Albany area is home to a variety of year-round and seasonal farmers markets, and we've highlighted some major ones below.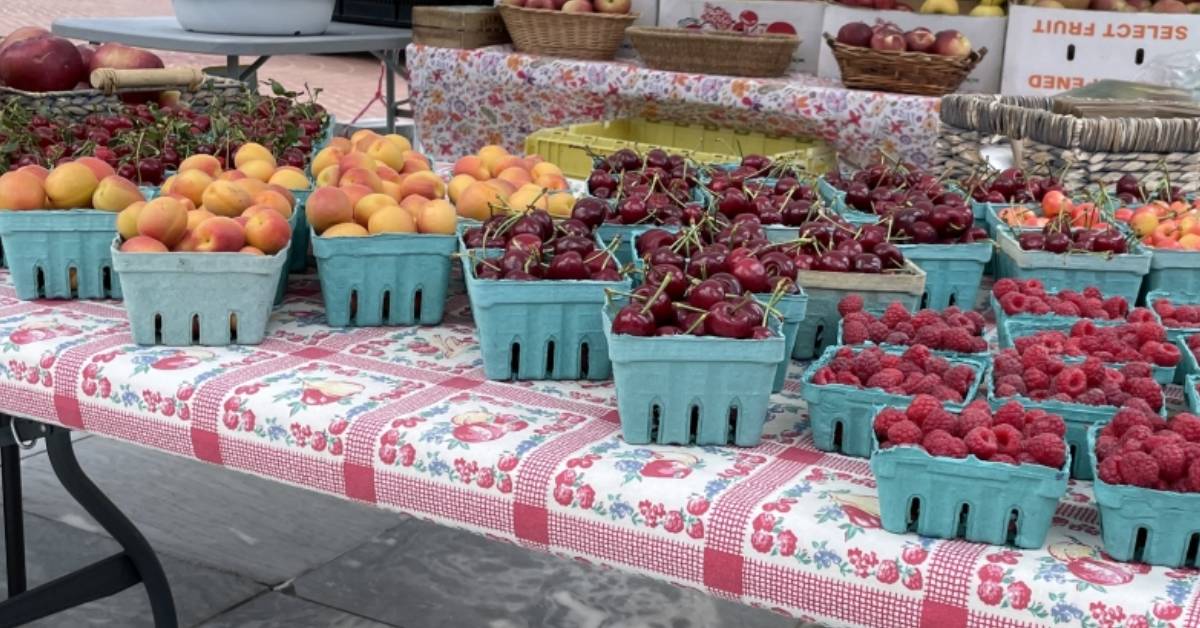 The Empire State Plaza Farmers Market
Stock up on fresh produce and locally made items at the Empire State Plaza (ESP) Farmers Market in Albany, NY. Open year round, the ESP Farmers Market brings fresh, delicious food to the Capital City so you can enjoy a taste of the good life from local growers in every season.
From May through October, the Farmers Market is held outdoors on Wednesdays at the Empire State Plaza. Then, during the winter months, the Farmers Market moves indoors to the South Concourse (which is the main connecting hallway of the ESP complex), and it is open on Wednesdays only. All products are grown or made by the sellers themselves.
Remember, when you 'buy local' at the Farmers Market, you are investing in organic produce and other products that only travel a short distance to your home. This means you leave a smaller carbon footprint on the environment while making a great investment in the local economy and your health.
2023 Summer Market
Dates: May - mid-October
Wednesdays, 10:00 AM - 2:00 PM, at the Empire State Plaza, North End, Albany, NY 12242
2023 - 2024 Winter Market
Dates: October - April
Wednesdays, 10:00 AM - 2:00 PM, in the Empire State Plaza Indoor South Concourse, Albany, NY 12242
For more information on the Empire State Plaza Farmers Market, call the OGS Special Events Office at (518) 473-2982.
Washington Park Farmers Market
The Washington Park Farmers Market is committed to bringing local farmers, small businesses, and healthy foods to the Capital Region. On summer Saturdays, visit the market with friends and family and support your local businesses.
From July through September, the market is held in Washington Park every Saturday from 10:00 AM - 2:00 PM.
2023 Summer Market
Dates: July 1 - September 30
Saturdays, 10:00 AM - 2:00 PM, in Washington Park, at Knox Street and Mall Road, Albany, NY 12210
For more information about the Washington Park Farmers Market, please call 518-595-8109.
Troy Waterfront Farmers Market
The Troy Waterfront Farmers Market is a popular Capital Region farmers market that brings the farm right to downtown Troy. This year-round farmers market features an excellent selection of fresh produce, meat, baked goods, condiments and preserves, sweeteners and sweets, flowers and plants, household items, and more.
The summer (outdoor) market is held in Monument Square from May through November. The winter market moves indoors to the Troy Atrium from November through April.
2023 Summer Market
Dates: May - October
Saturdays, 9:00 AM - 2:00 PM, at Monument Square, Troy, NY 12180
2023 - 2024 Winter Market
Dates: November - April
Saturdays, 9:00 AM - 2:00 PM, at the Troy Atrium, 4 3rd Street, Troy, NY 12180