Taco Tuesday Fever: 12 of the Best Mexican Restaurants in the Albany, NY Area
If you're craving an authentic Mexican food experience to get your Taco Tuesday on, then you don't have to travel very far. We've rounded up 12 of the best Mexican restaurants located in or close to Albany.
Note: Hours of operation vary, and not every restaurant may be currently open on Tuesday; be sure to confirm online before visiting.
El Loco Mexican Cafe
465 Madison Avenue, Albany, NY 12210
El Loco Mexican Cafe offers tasty Mexican food in a warm atmosphere, and the restaurant is located just outside of the historic Washington Park in Albany. El Loco opened in 1983 and was the city's first authentic Tex-Mex style eatery. Their claim to fame is traditional Mexican & Nuevo Southwestern dishes served in generous portions.
El Mariachi Mexican Restaurant
289 Hamilton Street, Albany, NY 12210
El Mariachi Mexican Restaurant is known for their mole sauce and margaritas, but we don't think you'll be disappointed with anything on the menu. They offer everything from tacos and fajitas to a variety of seafood dishes (try the paella!), to hearty vegetarian options.
*They have a second location at 271 Lark Street in Albany.
La Fiesta
1610 Central Avenue, Albany, NY 12205
You know you're in for a genuine Mexican food experience when you have a chef straight from Mexico! La Fiesta not only brings their A-game with burritos, tacos, fajitas, and all your Mexican favorites, but they also have some of the best rice and beans in the Capital Region. From seafood to steak to vegetarian options, La Fiesta has it all.
Oaxaquena Triqui
77 North Lake Avenue, Albany, NY 12206
Check out Oaxaquena Triqui in Albany for all your favorites! They serve marinated pork tacos, chicken tacos, steak tacos, and more. We also recommend the traditional dishes like Mole w/ Chicken and Pollo Ranchero. Whatever you choose, it will be absolutely authentic Mexican at this restaurant.
Salsa Latina Restaurant
315 Central Avenue, Albany, NY 12206
When you're in need of a low-key option to satisfy your taco fix, swing by Salsa Latina on Central Avenue in Albany for exceptional Mexican and Latin American dishes served in a laid-back environment. From tacos and burritos to enchiladas and poblanos, everything on this menu is full of flavor.
Taco Libre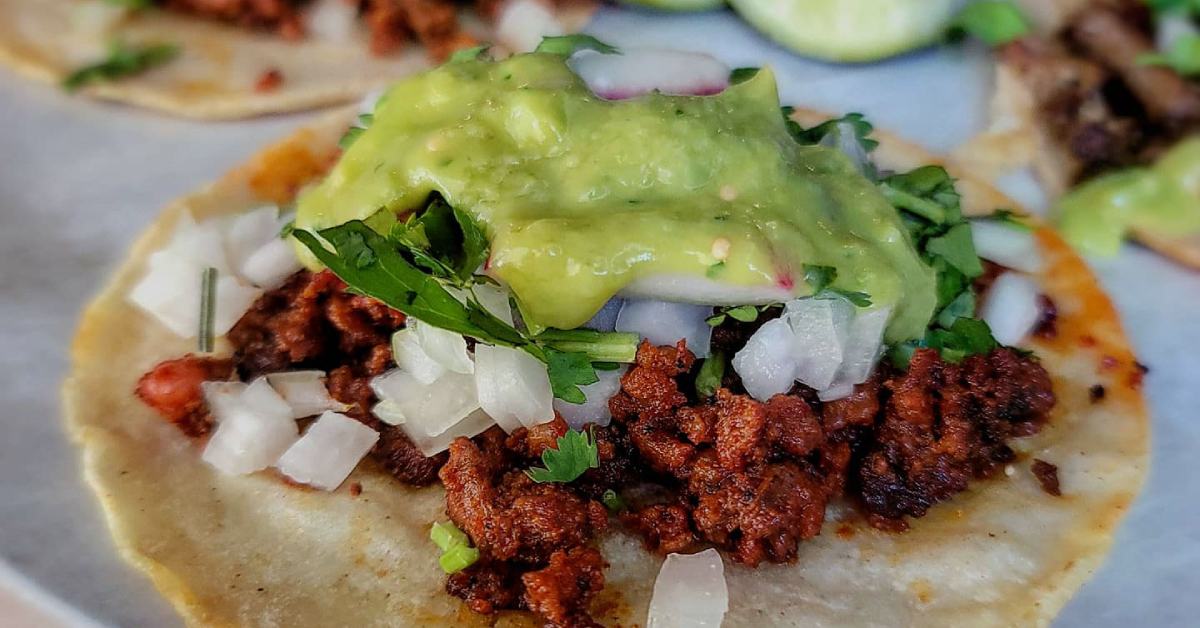 433 River Street, Troy, NY 12180
This delicious spot is located in the River Street Market food hall and specializes in mouthwatering authentic Mexican street food. Their menu changes weekly to incorporate the freshest flavors and consists of traditional dishes, like tacos, burritos, tortas, and more. Their tacos are served on fresh handmade tortillas and they even offer vegetarian and vegan meat options.
Mexican Market
654 Central Avenue, Albany, NY 12206
If one of the Mexican hotspots on this list could be considered a "hidden gem," it would be the Mexican Market, nearly concealed from view behind a CDTA bus stop. One Google reviewer said: "I am so happy I stopped overlooking this tiny place because I won't get my rice and tacos from any other place but here!"
El Charro
952 Troy-Schenectady Road, Latham, NY 12210
El Charro has your Mexican and Tex-Mex favorites with tacos, enchiladas, burritos, fajitas, and much more - they have even have a seafood section of the menu with options like crab enchiladas, and burrito Cancun, the latter of which is stuffed to capacity with marinated shrimp, melted cheese, Mexican white rice, and more. When you get dips for chips make sure to try the chorizo dip.
La Mexicana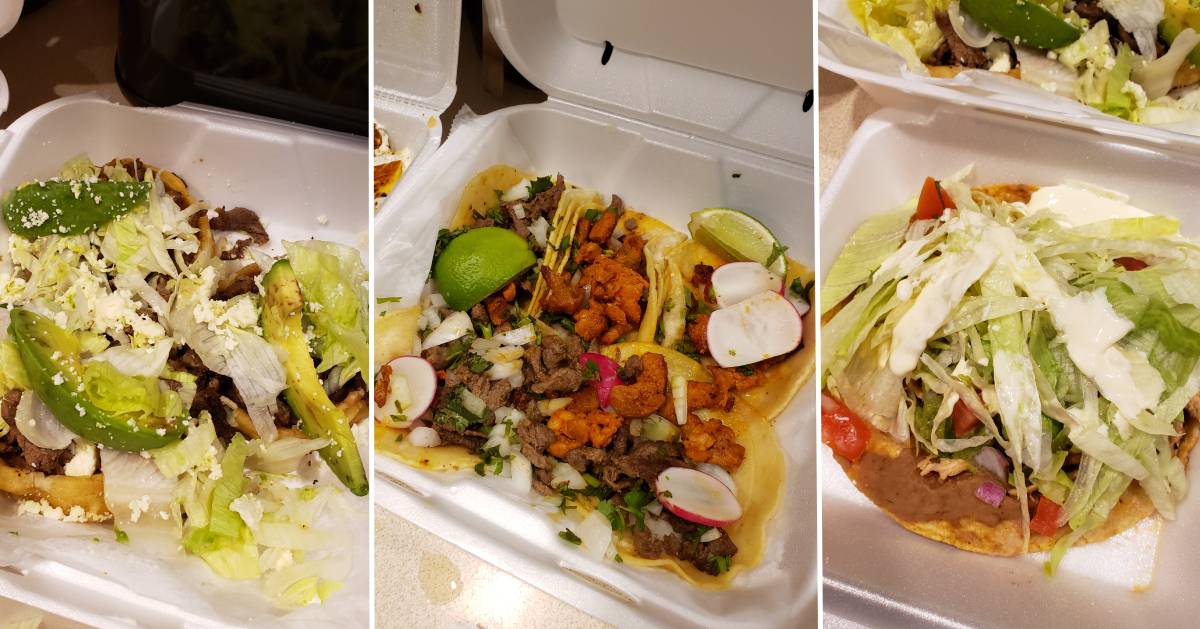 1759 State Street, Schenectady, NY 12304
Kick off Taco Tuesday at La Mexicana on State Street in Schenectady. This Mexican grocery and restaurant is super affordable with tacos starting at just $2.50. They pride themselves on serving traditional Mexican food made from scratch. La Mexicana offers tacos, flautas, nachos, soups, quesadillas, and more. Make sure to pick up tamales to go!
Viva Cinco De Mayo
809 Madison Avenue, Albany, NY 12208
Viva Cinco De Mayo perhaps offers the best presentation of Mexican food on this list. Sometimes Mexican food can be a bit messy (though delicious), but if you search for photos of meals from Viva Cinco De Mayo, they look like they could be in a cookbook. The taste doesn't disappoint either.
"I wish there were more than 5 stars I could give to this restaurant," said one Google reviewer. "I got three tacos at the recommendation of my barber, and oh my God, these tacos changed my life. I'm not even exaggerating when I say they were the best tacos I've ever eaten by far. I WILL be back."
Casa Real Mexican Restaurant
1400 Altamont Avenue, Schenectady, NY 12303*
As with some others on this list, Casa Real Mexican Restaurant serves a menu based on Tex-Mex food, a blend between traditional Mexican food and modern techniques and seasonings from Texas. Burritos are huge and tacos are a favorite, but we recommend trying the chimichanga combo with beef, chicken, and shrimp.
*They have a second location at 3770 Carman Road, Schenectady, NY.
TORO Cantina
111 Wolf Road Albany, NY 12205
Serving up steak, tacos, quesadillas, and more, TORO Cantina will be sure to cure all your food cravings! Not only are they known for their incredible food, but also for their flavorful margaritas, like the jalapeño, or their more tropical flavored margaritas. As one Google reviewer said, "Excellent food, great atmosphere, service is on point and the margaritas are exceptional. Get the pitcher!"
Enjoy Taco Tuesday - on any day!