Discover Fun & Cheap Date Ideas In Albany That Are Under $25
6 Awesome Date Ideas for Both Teens & Adults
What should we do? Where should we go? We want to go out, but we don't want to spend a lot of money. Do these sentiments sound familiar to you? If so, then consider going on a fun and cheap date in Albany.
The local area is full of great places where teens or adults can enjoy attractions and activities with their significant other without breaking the bank. In fact, we've rounded up 6 budget-friendly date ideas for afternoon and evening that will cost you under $25.
Please note: Prices can change at any time, so you might want to call ahead to confirm before heading out on your date.
Treat Your Sweetie to Out-Of-This-World Ice Cream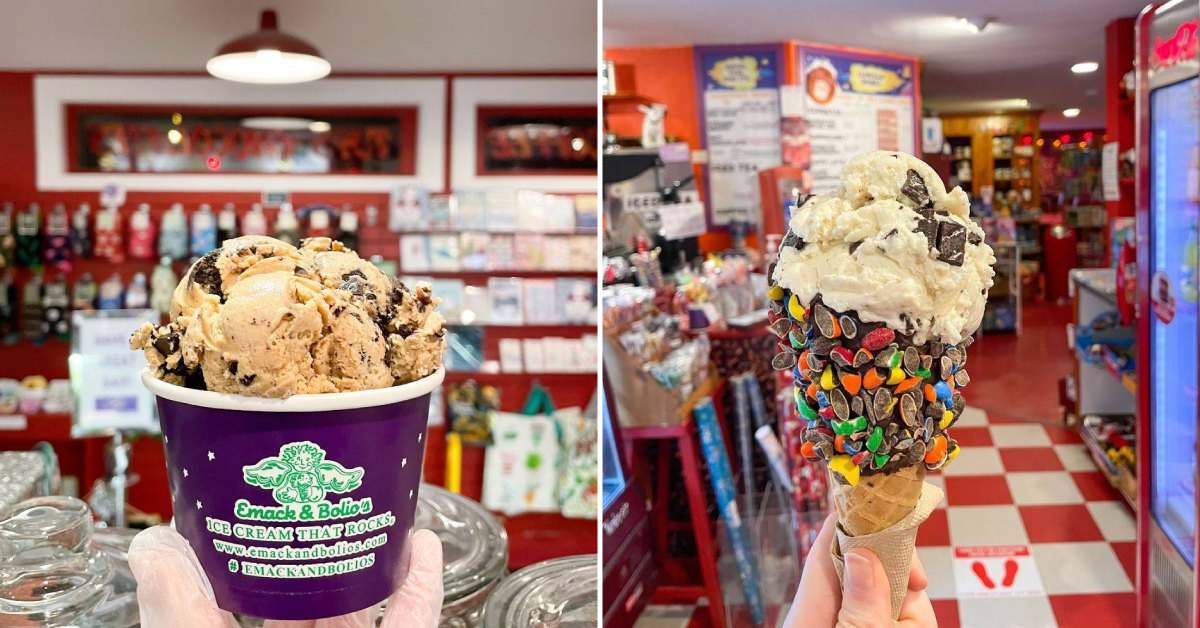 Take your date out for a treat - a sweet treat! Emack & Bolio's is a charming local ice cream parlor that offers a huge selection of ice cream, pastries, smoothies, and more. They have a wide array of inventive flavors and eye-catching toppings, so you and your date can indulge in a scoop (or two) of out-of-this-world ice cream. The best part? The prices are surprisingly budget-friendly, allowing you to savor your cones without breaking the bank.
Once you have your ice cream just how you like it, grab a seat and stick around for the free live music that they have on Friday and Saturday nights. As you and your date enjoy your delicious ice cream treats, you can groove to the tunes from talented local musicians. Savor the flavor, savor the sounds, and have an unforgettable date night at Emack and Bolio's.
Explore Mini Golf & Beyond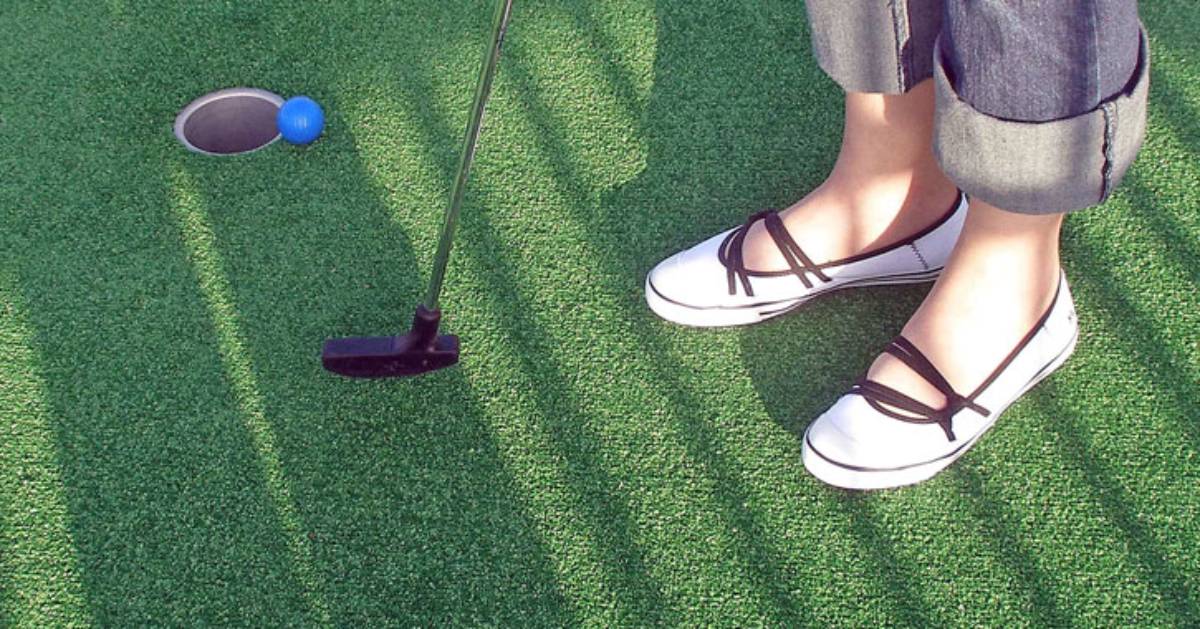 Whether you're in a new relationship, a long-term romance, or you're married, mini-golf is the ultimate date activity. It really gives you a chance to talk and get to know one another - or rediscover your love for each other - in a fun, laid back setting. You'll definitely get a few laughs in when your ball accidentally bounces off a wall or goes into water.
While there are a number of mini-golf places in the Albany area, some of them feature other ways to channel your inner kid and indulge in juvenile fun. In particular, Funplex Fun Park in East Greenbush offers go-karts in addition to mini-golf.
The Funplex Fun Park has mini-golf for $8.50 per adult and go-karts at $8.50 per person, or, an additional $4 if you're sharing a go-kart; riders must be at least 16 to drive. Choose which attractions sound appealing to you during your time at the Fun Park.
Bonus suggestion: Take the one-hour drive up to Lake George, which is a mini-golfing haven.
Kick It Old School With Roller Skating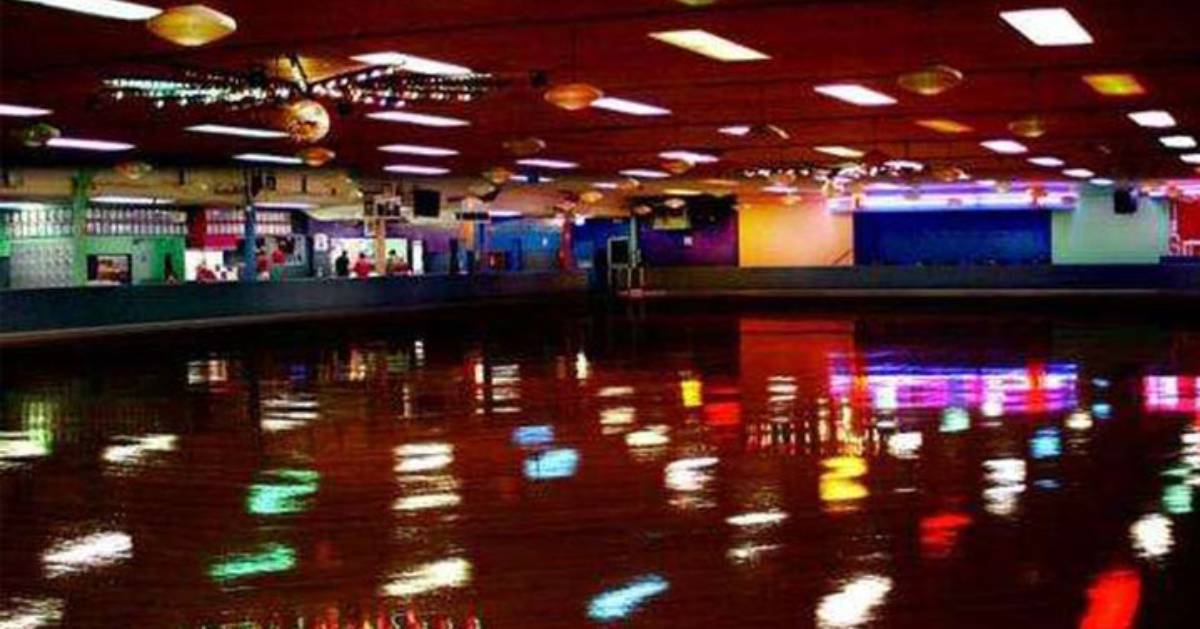 Much like mini-golf, roller skating or rollerblading is an inexpensive and fun activity that just might make you feel like a kid again. And with roller skating, you might actually get a bit of a workout in as well, as you skate around holding hands with your loved one.
Rollarama in Schenectady offers great prices, which can vary based on the day you visit. On some days of the week, you should be able to pay for admission and skate rentals for just under $25.
Go for a Museum Crawl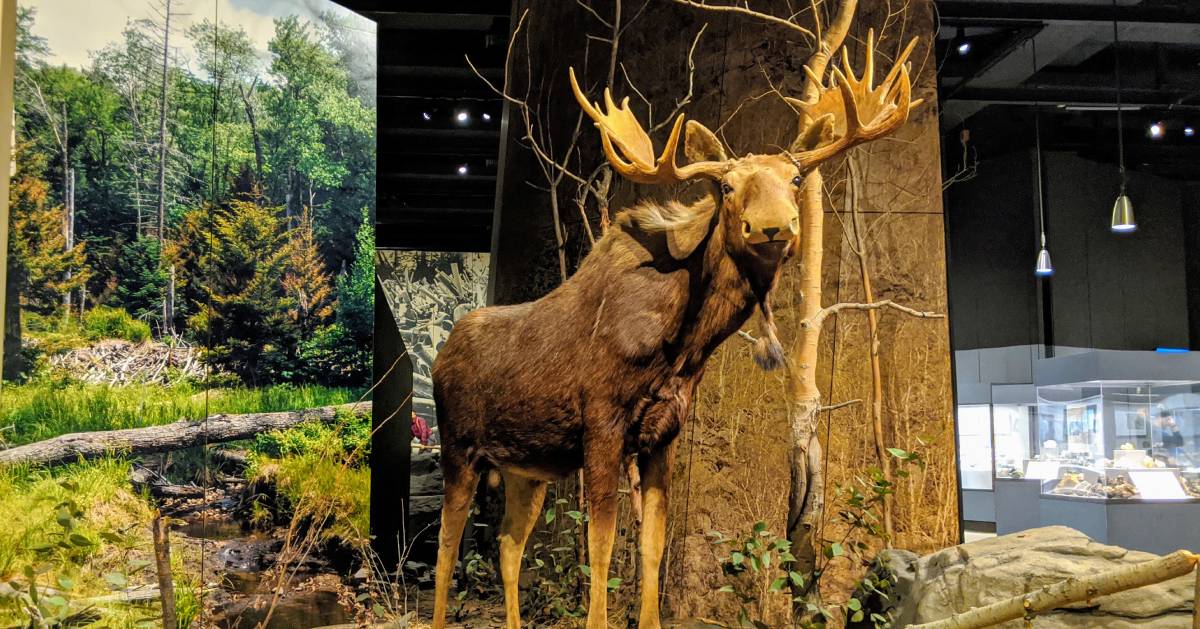 When is the last time you visited the New York State Museum? Maybe you went as a kid but haven't been for years, or maybe you've never had a chance to frequent the museum at all. Here is your chance to finally go!
The New York State Museum is free to the public and it's also huge - you and your significant other could easily spend several hours here. Get ready to check out incredible exhibitions on the Adirondack wilderness, New York State birds, Native Americans, the World Trade Center, and so much more.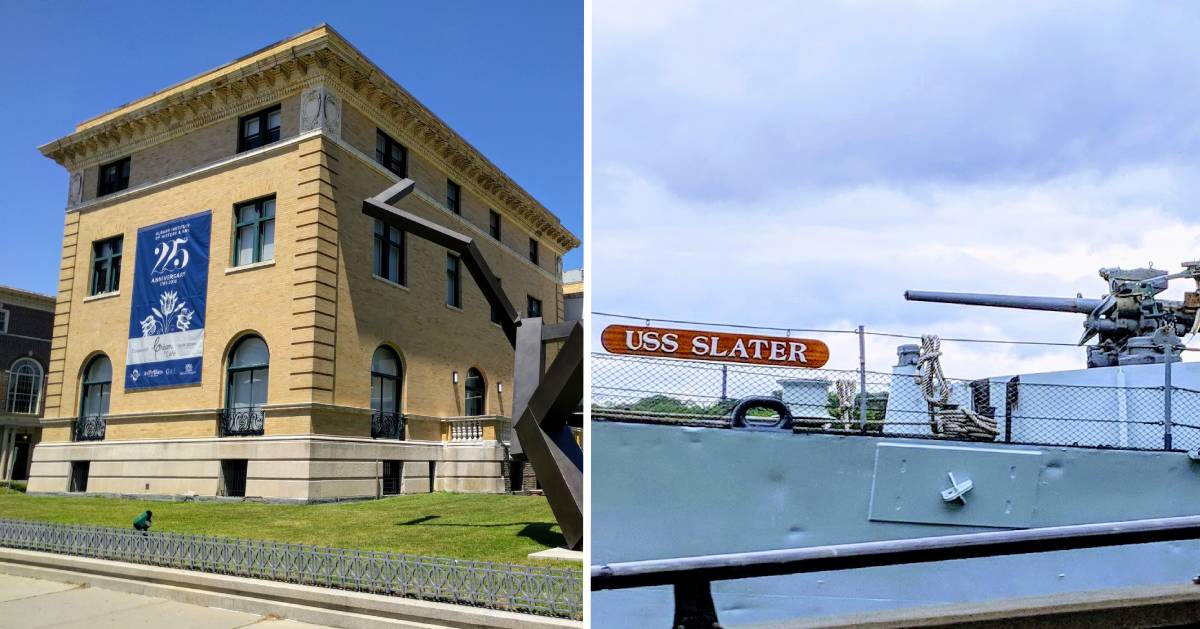 Depending on what, if anything, you spend for parking, you may want to continue on to another museum. Two others in the area worth checking out are the Albany Institute of History & Art and the USS Slater. The Albany Institute of History & Art is $10 per adult. This is one of the oldest museums in the US and is a treasure trove of historical collections from our local area over the years.
The USS Slater is basically a museum on a boat, but not just any boat. The USS Slater is the last Destroyer Escort that is still afloat in this country today. If your partner isn't as into art museums, but would love to see some history dating back to World War II, this might be the museum for your date. The USS Slater offers tours of the museum April through November, Wednesday through Sunday, 10:00am-4:00pm. Admission is $10 per adult.
Discover more Albany area museums >>
Laugh Hysterically at Improv Comedy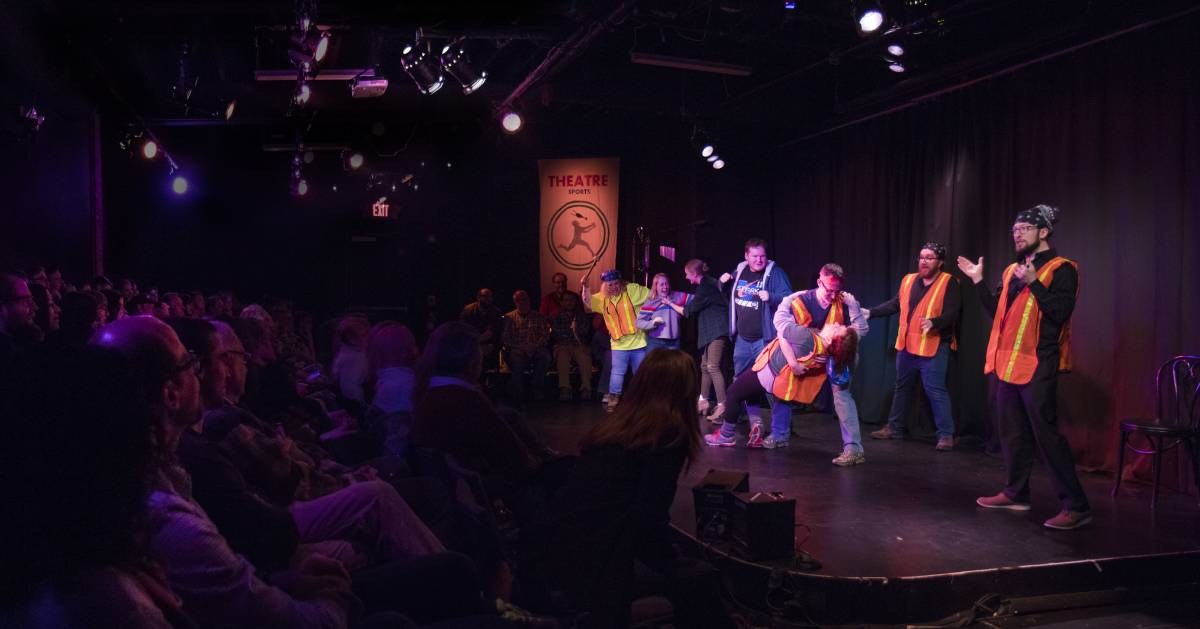 You've probably heard of improv comedy, but have you ever seen it played out in person? Improv comedy is different from stand up comedy, as the dialogue and story are made up in the moment - you never know what's going to happen. The Mopco Improv Theatre in Schenectady always has thrilling shows going on for a truly unique night out with your date.
You can check out shows like Theatresports, which involves two teams of improvisers competing, Improv Jam, which is part show, part class, and part party, and much more.
Improvisers use inspiration from the audience to help invent scenes and songs on the spot. But no worries - comedians never pick on audience members, and you're not obligated to get on stage. However, if you are really interested in trying out improv, you could check out their classes as well.
Although prices can vary depending on the event, the majority of shows are $10 per person for general admission, making this is a perfect $20 date.
Support Your Local Baseball Team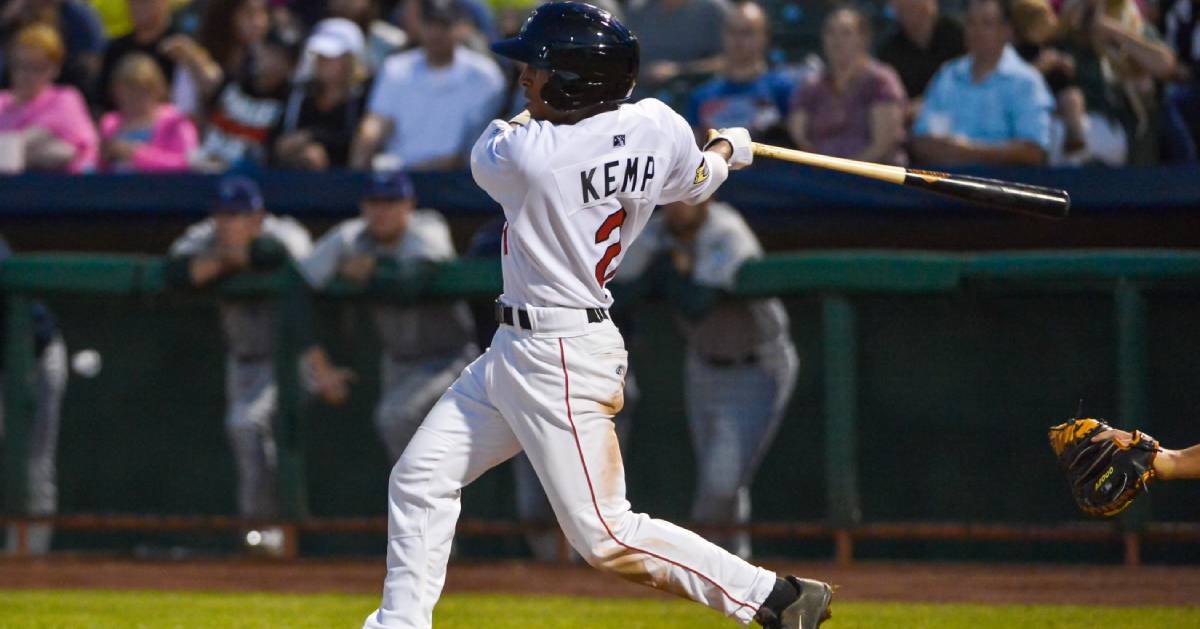 Baseball is one of those sports that is so much better to watch in person than on TV. When you go to a Tri-City ValleyCats game during the summer, you'll inevitably get caught up in the excitement and energy of the crowd. And, they always have a little something extra going on in addition to the game - a theme, a promotion, or a special event.
Pricing for games couldn't be better. Ticket prices on game day for the grandstand are less than $10 each, and if you buy in advance, they'll cost even less.
View the ValleyCats' summer game schedule >>