Find Outdoor Winter Safety Tips for Kids in the Albany Area
During winter in the Albany area, there are plenty of outdoor activities to experience with the kids, including downhill skiing at popular ski resorts and snowshoeing in the woods. However, winter presents a few different risks compared to other times of the year. From frigid temperatures to thin ice, learn how you can ensure your kids have fun and stay safe this season.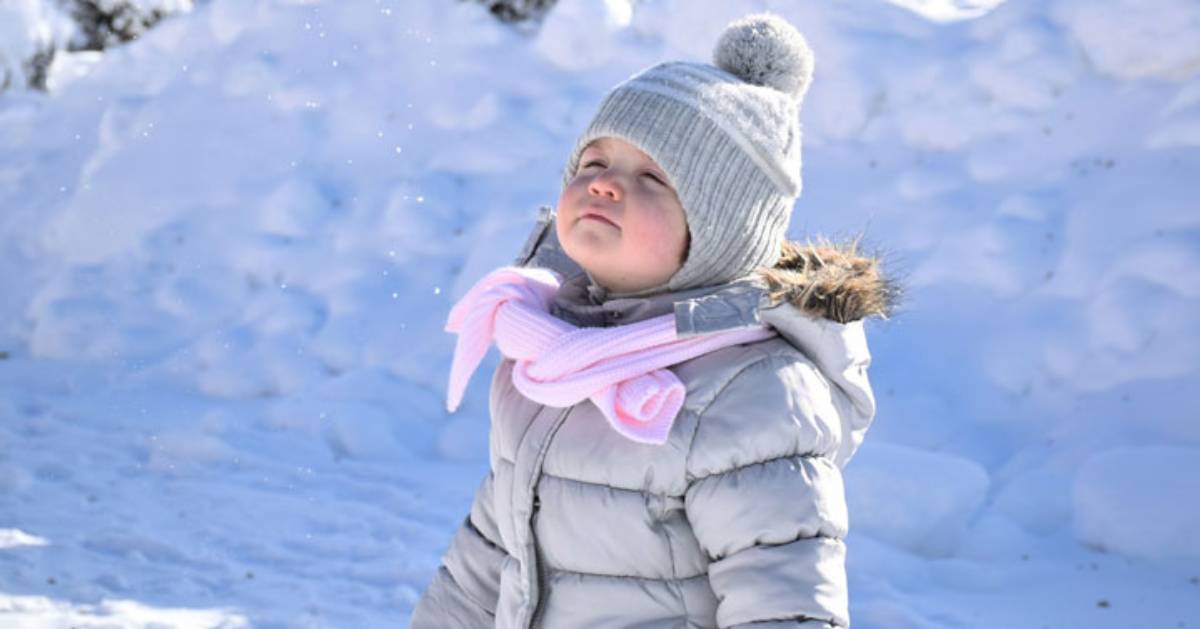 Remember to Keep the Kids Warm
Before you let the kids outdoors for any kind of winter activity, you should have them dress in the proper clothing. Winter temperatures typically range between just above freezing to below zero, and if your kids are going to be outside, you'll want them protected from the elements.
Winter clothing should be warm and consist of removable layers. The main source of protection will be a waterproof outer layer and a moisture-wicking inner layer, and the other recommended items of clothing include snow boots, gloves or mittens, and a hat.
In addition to winter clothing, there are a few more ways you can keep your kids warm and prevent frostbite and hypothermia:
Have your kids play indoors when weather conditions are too extreme.
Temperatures around -16 degrees Fahrenheit are too cold for kids.
Make sure your kids stay dry; check their clothing every now and then.
Kids should take regular breaks; have them come inside for a warm drink.
In winter, kids shouldn't play alone outside. Kids under 8 should be supervised by an adult.
Top 10 Outdoor Winter Safety Tips
Although many of us look forward to winter, it's easy to forget about some of the hazards created by the season. To help your kids stay safe, make sure they are aware of these top 10 outdoor winter safety tips:
Do not get close to snow plows and snow blowers.
Do not play near roads, fences, or open water.
Be cautious if you have to cross a road; slippery roads can make it difficult for vehicles to stop or slow down.
Do not climb on snow banks near roads.
Do not throw snowballs at people or cars; throw them at trees and snowbanks instead.
Only build a snow fort or tunnel if there is an adult watching; both can be very dangerous.
Never put a metal object in your mouth when temperatures are cold.
Do not eat snow off the ground.
Do not stand under roofs with dangling icicles and heavy snow.
Wear sunscreen to protect your skin.
Safety Tips for Downhill Skiing and Snowboarding
The Capital Region is full of great skiing and snowboarding opportunities for kids. To the south, you'll find Hunter Mountain and Windham Mountain, and to the north, there is Maple Ski Ridge, West Mountain, and Gore Mountain all the way up in North Creek. While some are farther away than others, they're definitely worth a family road trip.
All of these local ski resorts feature trails for beginners and experienced skiers and snowboarders, and if you don't own the proper gear, most of them offer rentals too. If your kids are just starting out, then you'll want them to feel safe and confident on the trails. Here are some tips for downhill skiing and snowboarding for kids:
Wear a ski helmet, wrist guards, goggles, and proper winter clothing.
Remember to watch out for other people and obstacles on the slopes.
If you're afraid of going too fast, practice on a beginner trail.
Don't stray from the marked ski area and trails.
A parent should supervise young children.
Safety Tips for Ice Skating
Although you have quite a few indoor and outdoor ice skating rinks to choose from in the Capital Region, the most popular one in Albany is the Empire Skate Plaza. This outdoor rink is perfect for families looking to go ice skating together in winter.
Many of the Albany area's ice skating rinks are maintained, so you don't have to worry too much about how safe the ice is. What you should consider is preparing your young children for ice skating. If your kids are inexperienced, you should teach them the basics of ice skating:
Very young kids should wear a helmet in case they slip on the ice.
Ice skating is all about balance, so if your kid is just starting out, hold their hand or have them skate around the border of the rink.
Indoor rinks are usually smoother than outdoor rinks, making them much better for kids learning to skate.
Start by teaching kids the two-foot glide, moving one foot and then the other.
Try to use the edge of your skates to turn.
To slow down, crouch and turn the front of your feet inward.
Safety Tips for Sledding
Whether you enjoy sledding or snow tubing, you'll find a fun hill in the Capital Region. You can try snow tubing at a public park, like Washington Park, or check out an official snow tubing park at West Mountain or Windham Mountain.
At most of these official snow tubing parks, workers will be on hand to help keep everyone safe on the trails. If you choose to go to a public sledding hill in the region, then parents will have to manage the kids as they slide. To help keep your kids safe, here are some safe sledding tips you should know:
Do not let your kid go down an icy sledding hill.
Stay away from hills near roads, trees, fences, and other obstacles.
Watch out for other sledders; have your kids move out of the way once they reach the bottom.
If possible, have one parent at the top and one at the bottom of the hill.
Kids under 5 should not sled alone.
A ski helmet can be helpful for younger children.