Fun-Filled Winter Staycation Ideas For Families in the Albany Area
For some of us, winter is an opportune time to escape with the family and head south for warmer temperatures. However, if you don't want to travel too far from home this year, then you should plan a staycation instead. Albany is within driving distance of many family-friendly winter activities and attractions.
Below, you can read about our suggested winter staycation ideas for people in the Albany area. Enjoy a day trip away from home, or stay overnight near one of these places and string together multiple activities during your staycation.
Discover Two of the Coolest Places for Cross-Country Skiing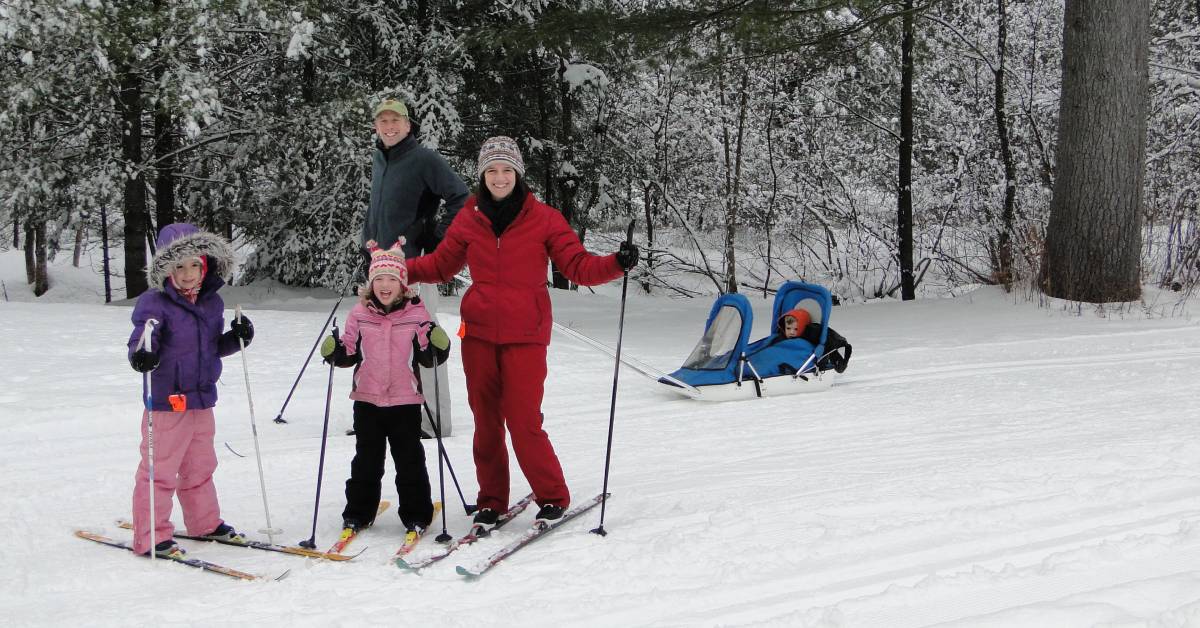 Whether your family loves cross-country skiing or wants to try this fun winter sport, there are several places to visit that are worth the drive, including Garnet Hill Lodge in North River (1 hour and 42 minutes from Albany) and Lapland Lake Nordic Vacation Center in Northville (1 hour and 23 minutes from Albany). Both properties can provide lodging, but day-use equipment rentals and passes are available as well.
Garnet Hill Lodge is a rustic Adirondack lodge that features excellent accommodations and a four-season adventure center offering cross-country skiing, snowshoeing, and other activities. Visitors return to Garnet Hill each year to explore their 35 miles of groomed cross-country skiing trails and nine miles of snowshoeing trails, which can be accessed right outside the lodge's front door. Trail passes are included with overnight stays, and Garnet Hill has well-appointed guest rooms and cottages for larger groups.
Another cross-country skiing destination is Lapland Lake, a family resort and cross-country ski center that's tucked away in a unique snow basin (which means they see plenty of snow). Lapland Lake has a groomed trail system designed by a former Olympic skier, and there are trails for first-timers and experts. Lapland Lake's other winter activities include snowshoeing, ice skating, snow tubing, and more, and if you'd like, you can book a stay in one of their comfortable Adirondack cabin rentals.
View a full list of cross-country skiing spots »
Go Snowshoeing at One of the Adirondack Park's Natural Wonders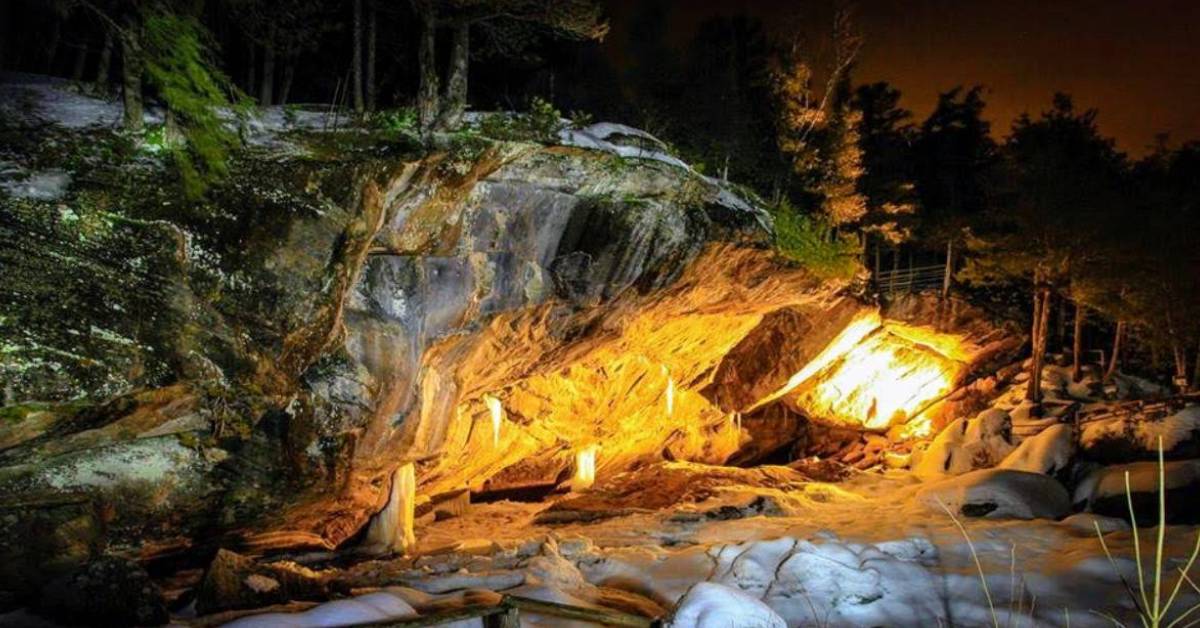 Located just under 90 minutes from Albany, Natural Stone Bridge & Caves Park in Pottersville is home to a true natural wonder - the largest marble cave entrance in the eastern United States. This cave is a spectacular sight to see, and during winter, you and your family can enjoy a self-guided snowshoe tour on the scenic property. There are 14.5 miles of snowshoeing trails offering views of the sparkling Stone Bridge Cave Entrance, ice floes along Trout Brook, mountains, and more. Snowshoe rentals are available for kids and adults.
See even more snowshoeing trails »
Hit the Slopes at Top-Rated Ski Resorts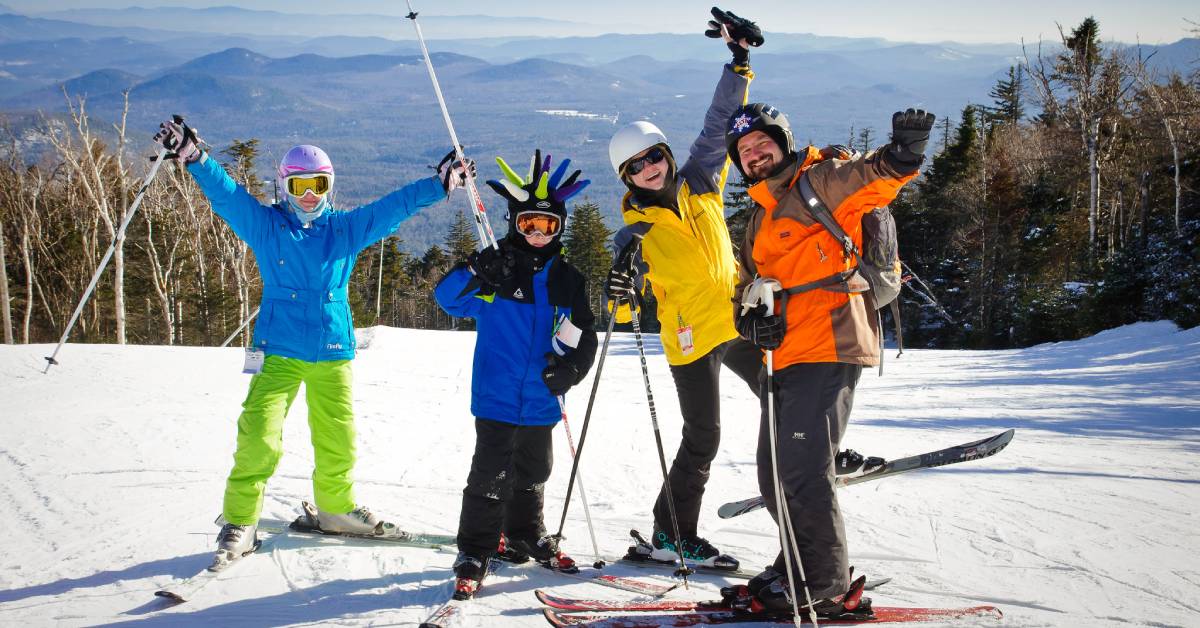 Downhill skiing and snowboarding are two great ways to stay active throughout winter and have fun as a family or group. You don't even have to drive outside of New York State, as there are fantastic ski areas in the Capital Region and North Country.
To the north of Albany, you can check out Gore Mountain in North Creek, West Mountain in Queensbury, or Maple Ski Ridge in Schenectady. Gore Mountain is the largest of the three, featuring the most skiable terrain in New York State and over 110 trails across four peaks. West Mountain is a medium-sized ski resort with 100% lighted trails perfect for day and night skiing, and Maple Ski Ridge is smaller with eight trails ranging from beginner to most difficult. Gore is approx. 90 minutes from Albany, West is 53 minutes, and Maple Ski Ridge is 30 minutes.
To the south of Albany, you'll find Windham Mountain, Hunter Mountain Resort, and Belleayre Mountain Ski Center, three premier ski resorts in the Catskills (approx. 60-90 minutes away). Before you go, make sure you look at the latest snow reports and buy lift tickets ahead of time.
Experience the Joy of Snow Tubing With the Family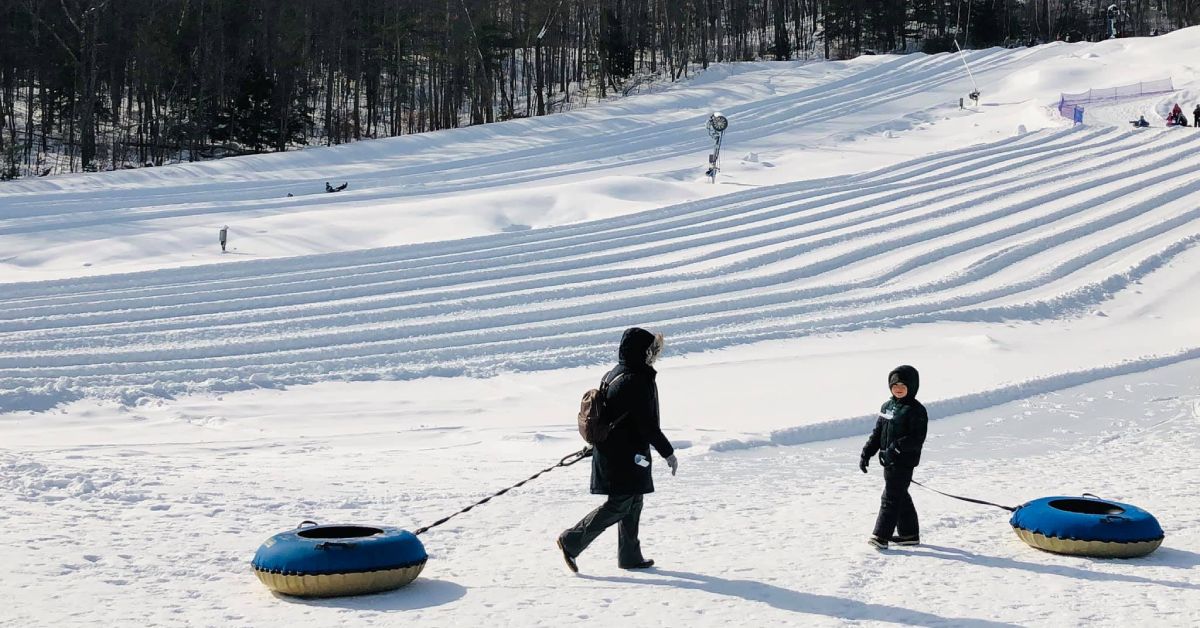 Do you want to experience the thrill of downhill skiing without all the work? Fulfill your need for speed with a trip to a local snow tubing park or public hill. The entire family will have a blast sliding down the snowy slopes for an hour or two. West Mountain in Queensbury, Willard Mountain in Greenwich, and Hunter Mountain Resort in Hunter offer outstanding snow tubing parks, or, you can bring your own snow tubes to the hills at Albany's Capital Hills Golf Course.
Starting from Albany, Willard Mountain is only 46 minutes away, West Mountain is 53 minutes, and Hunter Mountain will take you about 67 minutes.
Take a Tour Through the History of New York State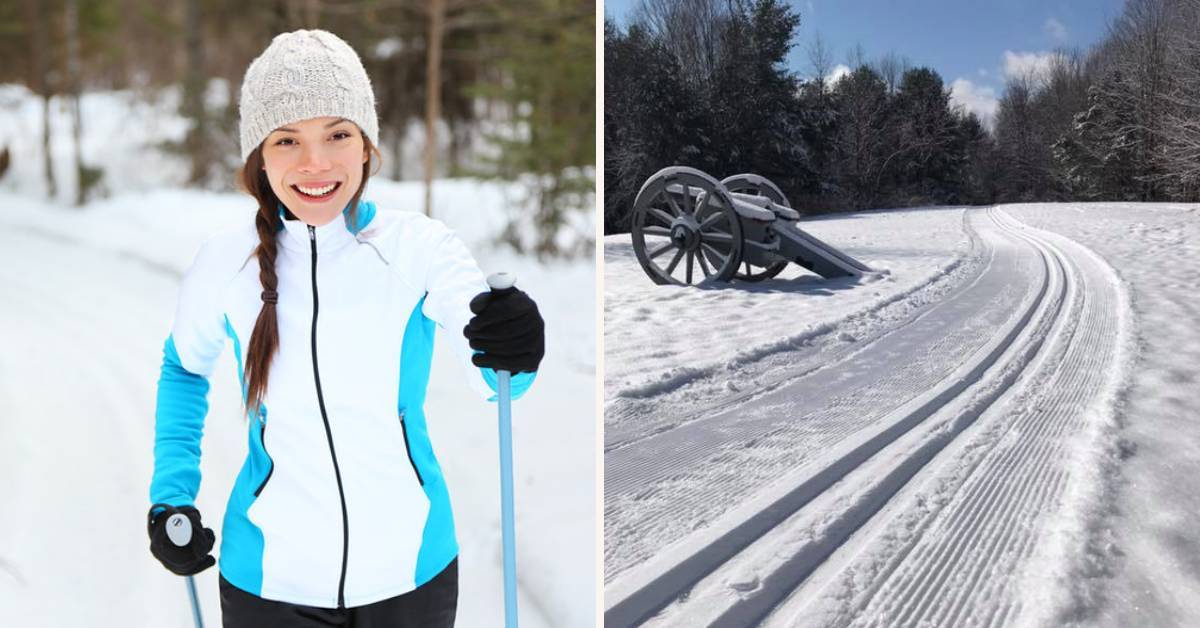 Winter is a wonderful time of year to take a tour through local history, and you can discover historic sites and museums in Albany, Saratoga County, the Glens Falls region, and beyond. Local communities have played a significant role in our country's history, and some popular places to learn about the past include:
Albany Institute of History & Art - Founded in 1791, the Albany Institute of History & Art in Albany is New York's oldest museum, and it features exhibits on topics such as colonial history and contemporary art.
Saratoga National Historical Park - Saratoga Battlefield is the site of the Battles of Saratoga, and it's the largest of five parts that make up Saratoga National Historical Park, which is about an hour from Albany. Visitors can cross-country ski or snowshoe along the historic battlefield's hiking trails as weather permits.
Chapman Museum - The Chapman Museum shares the storied history of the Queensbury & Glens Falls area. The museum features the photographs of 19th century Adirondack photographer Seneca Ray Stoddard, as well as a variety of seasonal exhibits about the region. The Chapman Museum is located about 55 minutes north of Albany.
These are just a few options to add to your history tour this season. For even more ideas, take a look at these museums »
Head Underground & Uncover Your Adventurous Side at Howe Caverns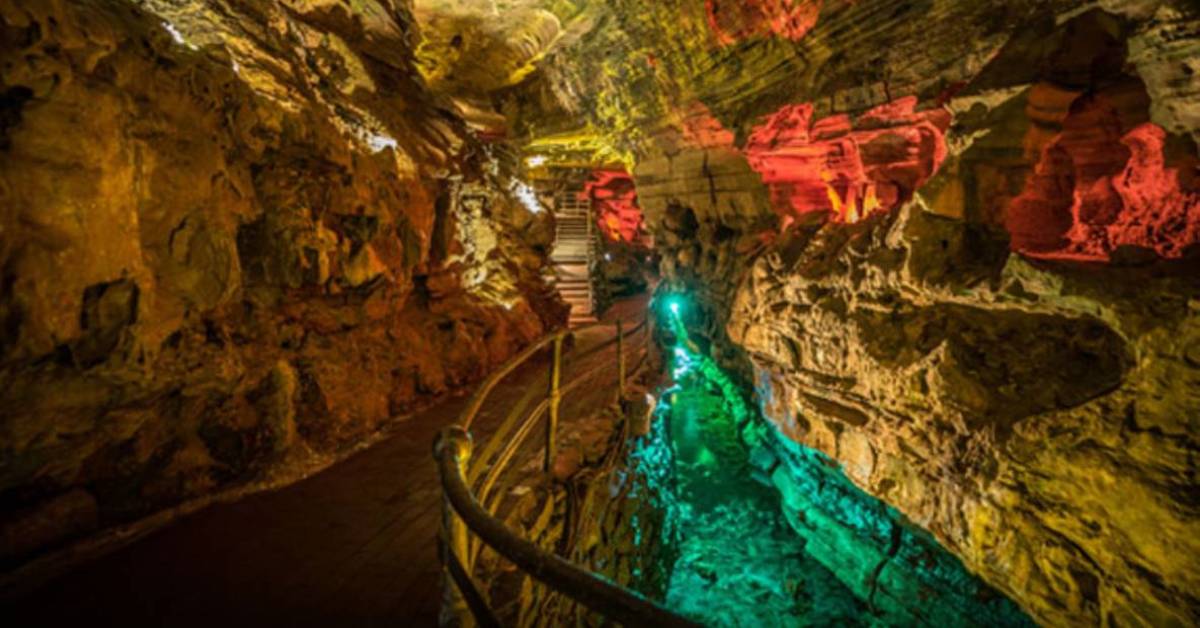 Located only 45 minutes from Albany, Howe Caverns is a great distance for a day's adventure this season. Although their outdoor activities are closed during winter, the caves are open year round, and there's still plenty to see and do with different cave tour options. Adventure awaits underground when you visit Howe Caverns!
Travel West of Albany to the Vibrant Village of Cooperstown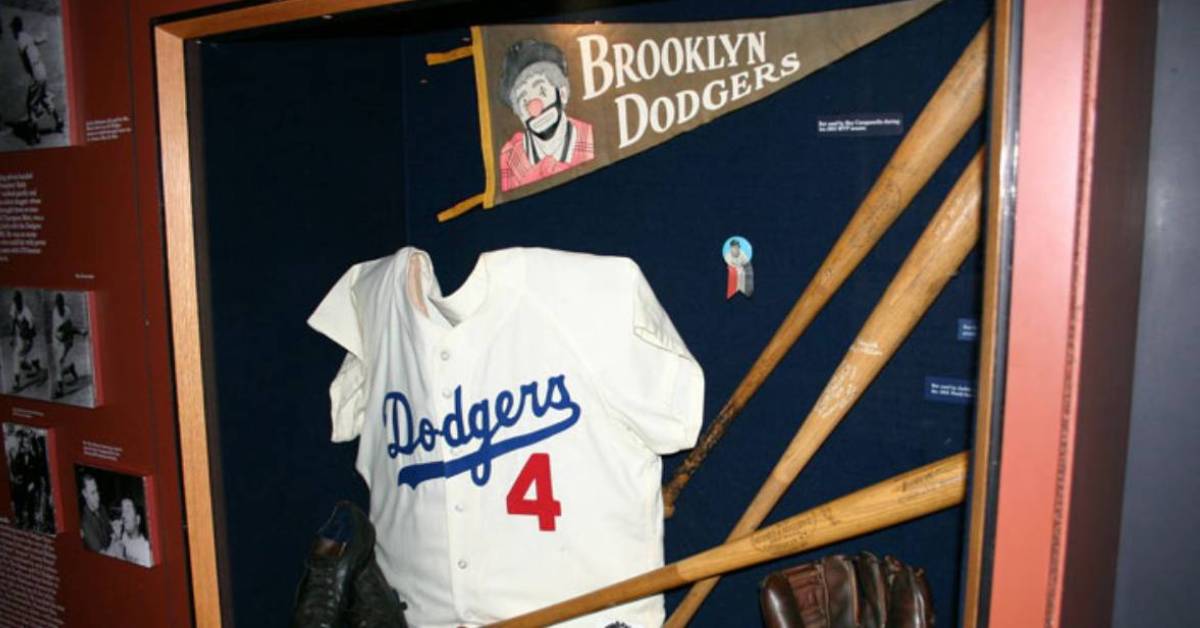 In the mood for a road trip this winter? It's not quite baseball season yet, but that doesn't mean it's too early to get excited. The National Baseball Hall of Fame and Museum in Cooperstown is the ultimate cure for a baseball fan's pre-season blues.
Cooperstown is located about an hour and a half from Albany, and it's a vibrant village with a variety of attractions (some open seasonally) and shops. After you've taken a tour of baseball's storied history, spend some time exploring Glimmerglass State Park. This beautiful state park transforms into a winter wonderland for public cross-country skiing and snowshoeing.
The Albany area is filled with family-friendly winter staycation ideas, so get out this year and experience everything the season has to offer!