About Albany and the Capital District Region of New York
Albany is the Capital City of New York
The 'Tri-City Area' encompasses Albany, Troy and Schenectady. The Capital Region pulls in areas north towards Clifton Park, south towards Glenmont, east towards East Greenbush and west towards Mohawk. Ample job opportunities and the increasing allure of Tech Valley compel many to commute to the Tri-City Area from outlying regions as far north as the Southern Adirondacks, as far south as the Northern Catskills, and even from areas in Vermont and Massachusetts!
The Capital City is lively and energetic, balancing its historic and legislative roots with a vibrant metropolitan atmosphere. You will always find something to do here whether you prefer outdoor recreation, cultural activities, shopping, or academic pursuits.
The city of Albany and the Capital Region offer countless opportunities for personal and professional growth. Their uniqueness stems from the ability to offer residents and visitors world class cultural venues in a metropolitan setting side by side with outdoor recreational activities in beautiful and scenic surroundings.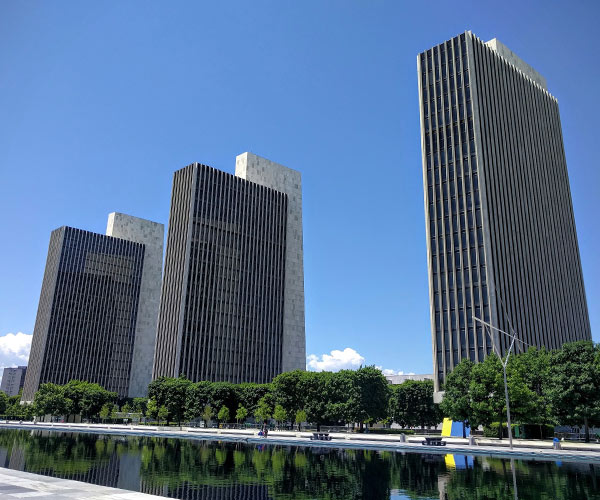 If you're living or working in Albany, you'll love
this guide
that highlights area businesses, services, real estate, attractions, and events.
The Capital Region is known as a mecca for
nanotechnology
! Find out why the industry is thriving in and around Albany.